A local businesswoman said she is withdrawing her attempt to trademark the phrase Kenosha Strong after blowback from the community.
In the aftermath of unrest in the city, the phrase Kenosha Strong began cropping up in murals painted on boarded windows, social media profiles and T-shirts, with some people using it on goods being sold for fundraisers.
The following Monday, Aug. 31, Lisa Barth Chiappetta filed a trademark application with the U.S. Patent and Trademark Office for the words Kenosha Strong. In the application, Chiappetta said she was doing business as Kenosha Strong and was filing the trademark for the purpose of charitable fundraising.
"The whole idea was to stop the big companies and people out of state from making a profit off our devastation," Chiappetta said. "My goal was not to stop anyone from Kenosha from using it."
However, she did contact people from the city using the phrase, telling them that she had filed a trademark application and that they were no longer allowed to sell Kenosha Strong merchandise.
"There were a few. It was on Etsy and I didn't take the time to look to see where they were from, so that was my fault," she said. "That was my mistake."
But not everyone who got a warning was on Etsy. One of the places she contacted with a warning to stop selling Kenosha Strong merchandise was Creative Space, a not-for-profit arts agency in downtown Kenosha.
Francisco Loyola, executive director of Creative Space, said the organization began selling Kenosha Strong gear in March as a fundraiser for downtown businesses affected by COVID-19 shutdowns.
The agency, which also organized the mural project for boarded windows following the rioting, was continuing the fundraiser but now with a new purpose, with money was going toward the downtown and Uptown recovery funds.
"She contacted us letting us know she was trademarking that and we could not use it," Loyola said.
"But then we worked with her and she said we could sell T-shirts. I think her main concern, and I kind of agree, was that there were 600 vendors who were selling this stuff and her concern was the money was not going to Kenosha."
Chiappetta said she wanted to sell branded T-shirts and give the proceeds to fundraisers for downtown and Uptown. After their meeting, she planned to use Creative Space as a conduit. So far, she said, she has sold about 20 shirts.
But the trademark application quickly became a focus of criticism and social media posts from people who believed she was looking to make a profit.
Chiappetta said that based on the backlash, she has sent an email to the agency to withdraw her trademark application—although it is still listed as an active application on the Patent and Trademark Office website.
"It's really hurtful when people are changing it around and saying I'm greedy and I'm doing this for the wrong reasons and I'm trying to make a profit, that wasn't what it was at all," she said. "We were just trying to help Kenosha make money, that's all it was."
Painting downtown Addie Murray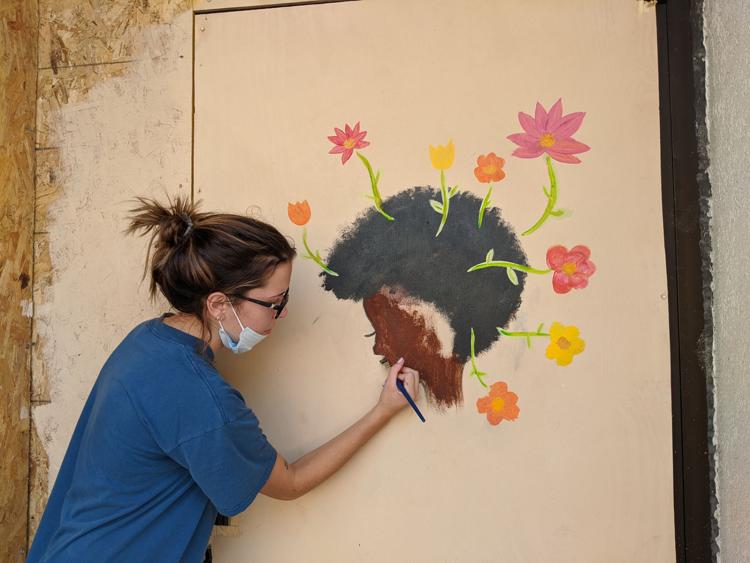 Painting downtown Bill Siel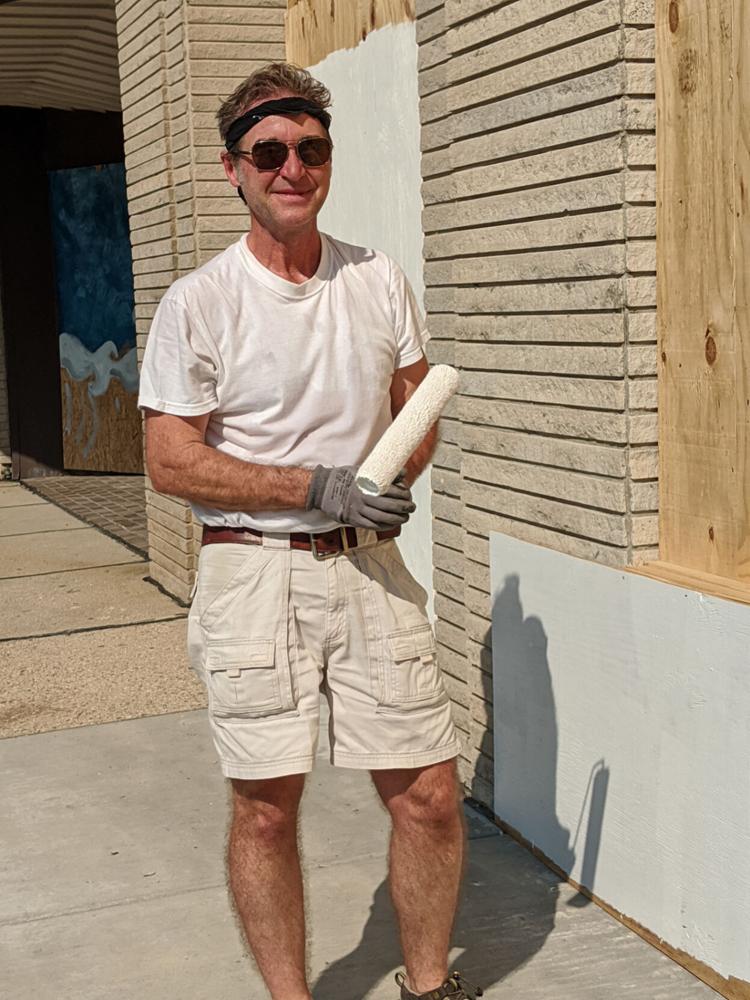 Painting downtown Dakini Healing Arts angel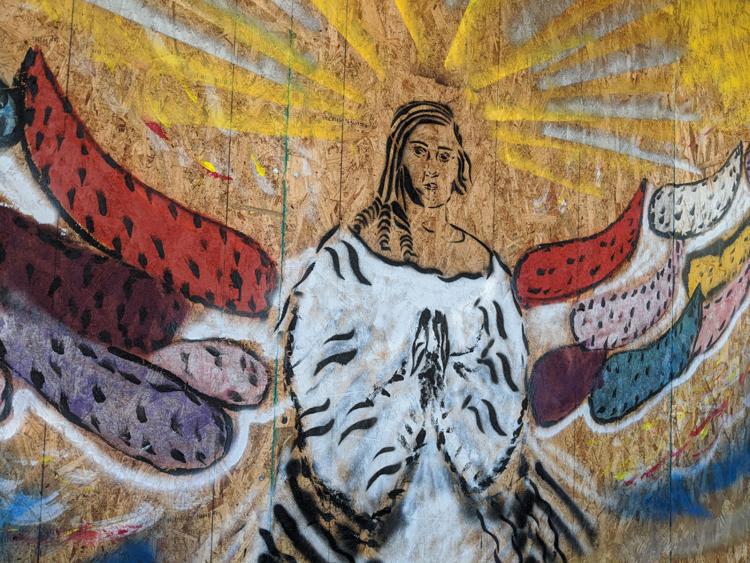 Painting downtown, Dakini Healing Arts
"We are Equal'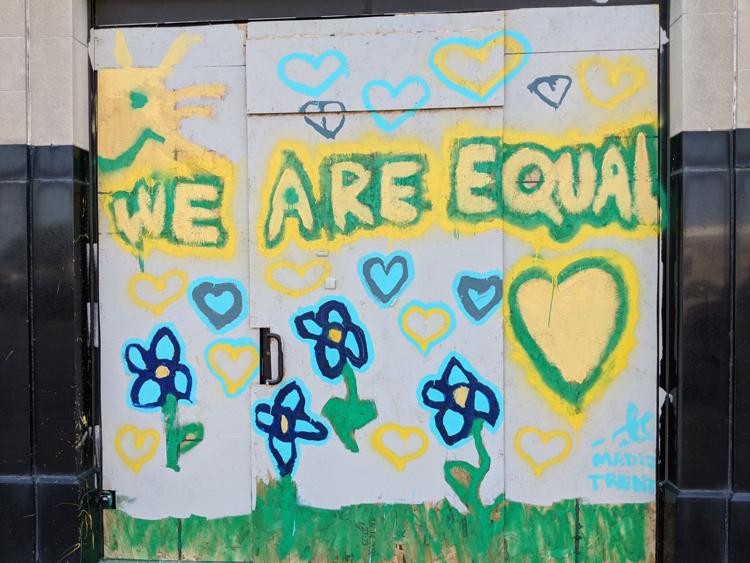 Painting downtown, heart mura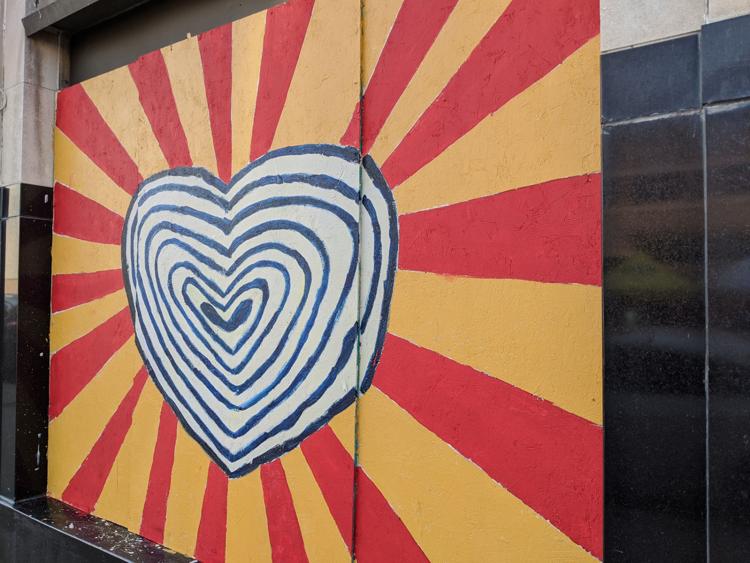 Downtown painters needed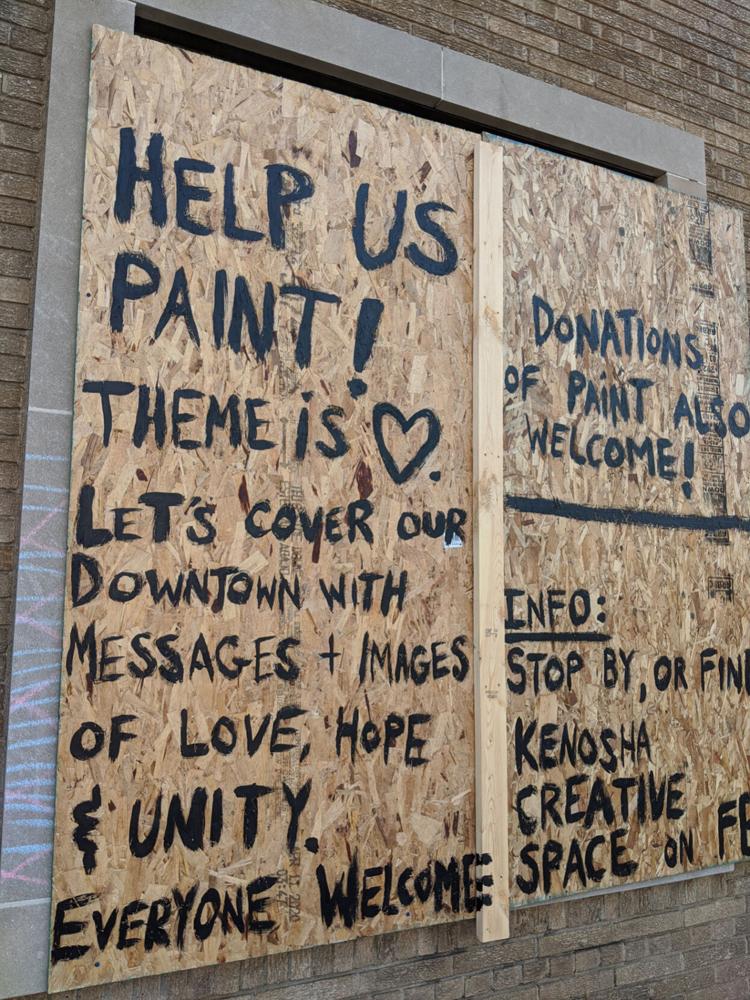 Joyce Murray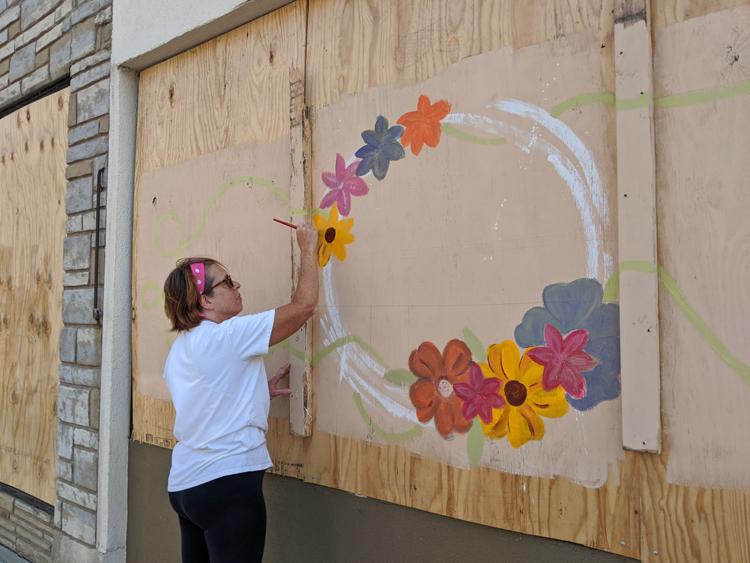 Katie Dylewski-Verberne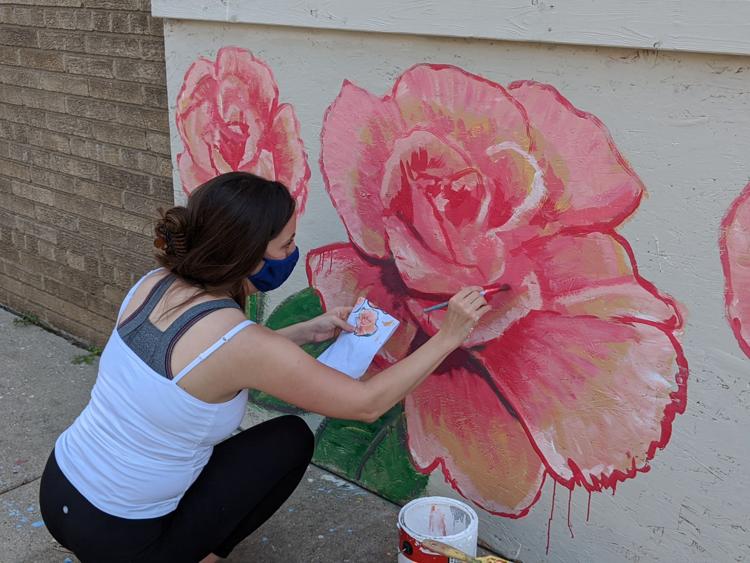 Lisa Bigalke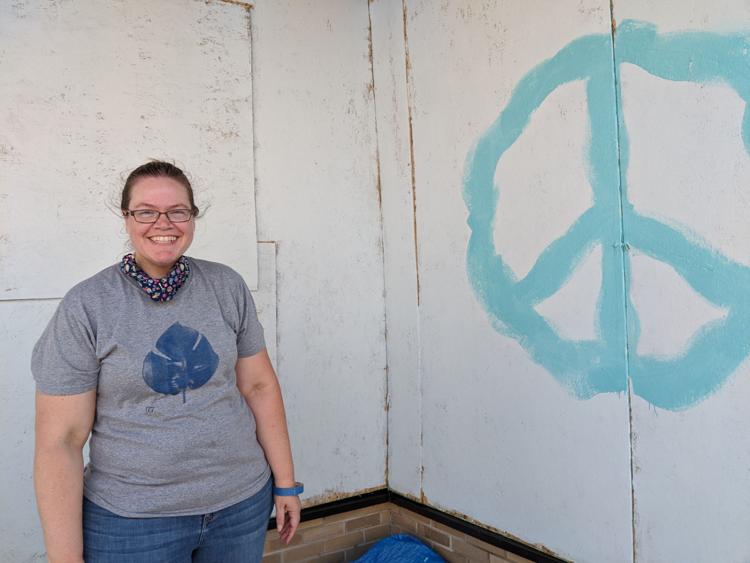 Pat Mangi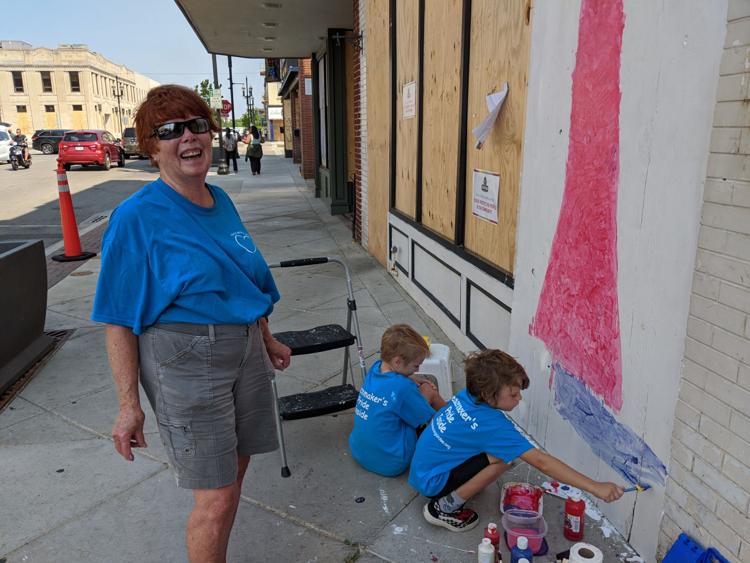 Taylor Matrisch, Cameron Pacheco and Nikki Thomas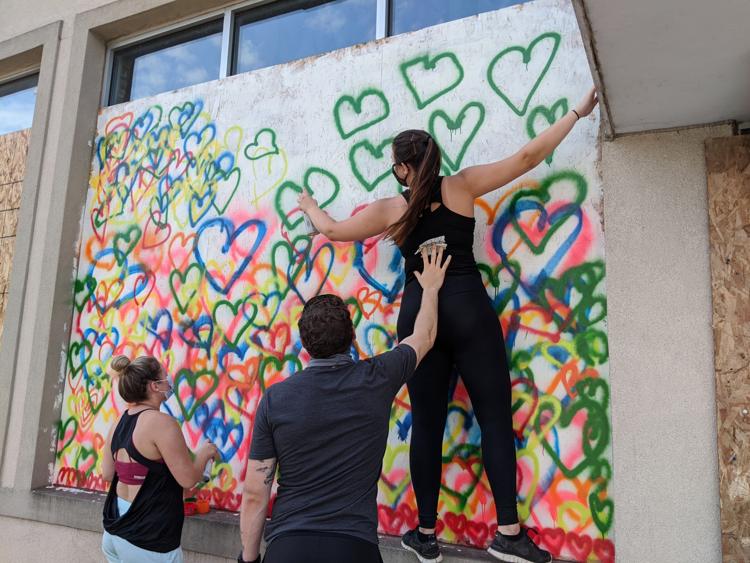 Volunteer center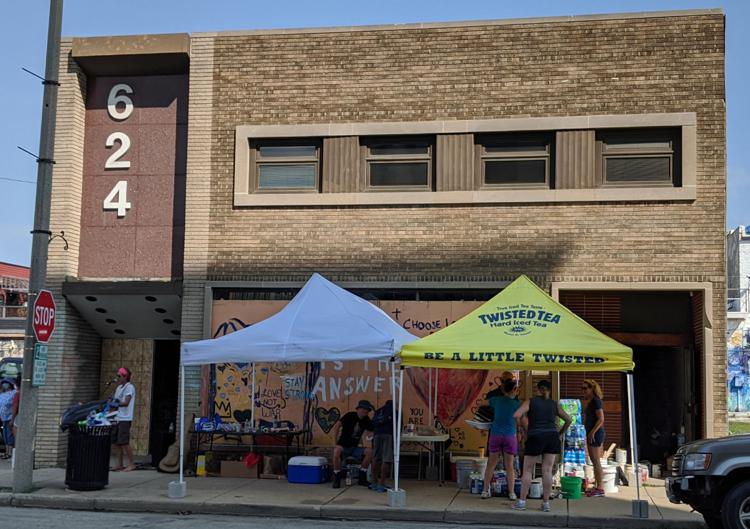 Get local news delivered to your inbox!
Subscribe to our Daily Headlines newsletter.