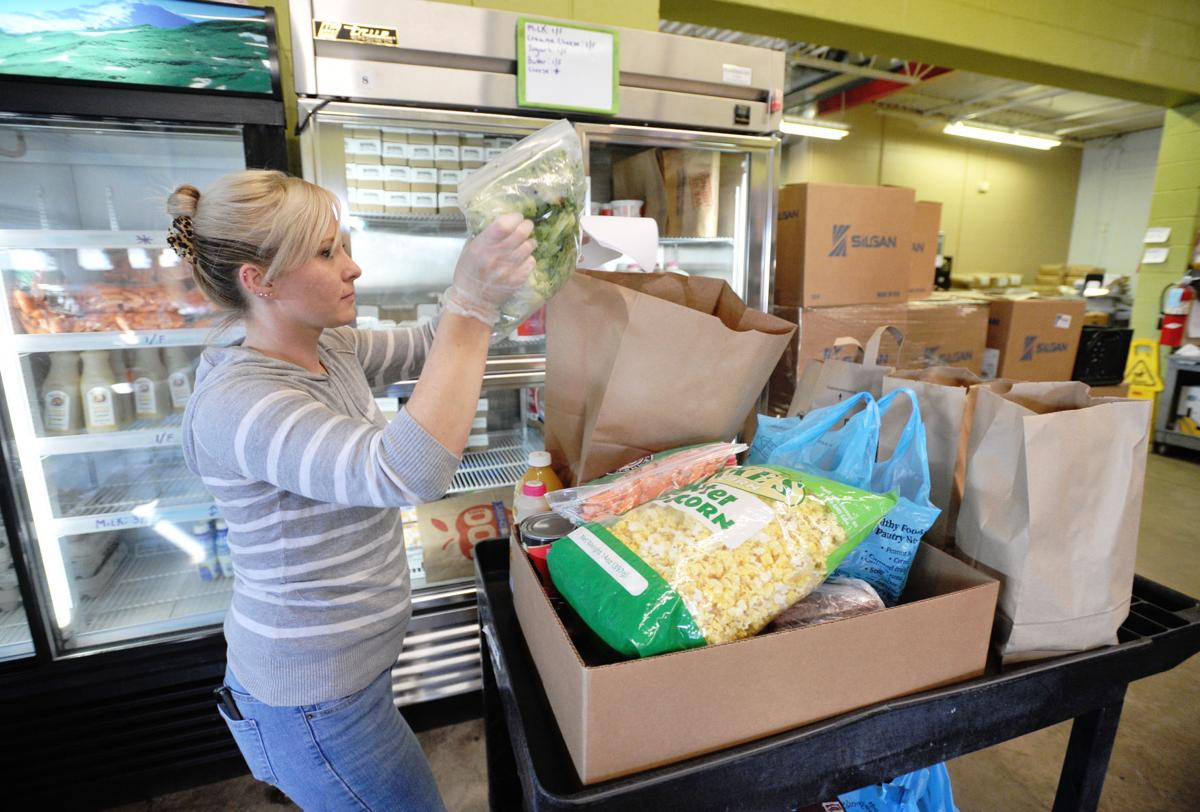 A $20 million investment proposed by Gov. Tony Evers in his budget plan would help connect Wisconsin food banks and pantries with state producers in an effort to aid families experiencing food insecurity, representatives with local hunger relief agencies say.
Gov. Tony Evers' two-year state budget will include $43 million in spending designed to help the state's rural economy, he announced Friday. Evers, a Democrat, is scheduled to submit his budget to the Republican-controlled Legislature on Feb. 16. The Legislature will take the next several months rewriting it before passing their version sometime in the summer.
The proposed funding recognizes the urgent need to connect families with locally produced food as well as the need to fill service gaps, said Amy Greil, of the Kenosha County Food Bank.
"We at the Kenosha County Food Bank are excited to see more and more alignment across statewide, regional and local organizations— public, private and nonprofit," Greil said in a statement. "Whether it is food insecurity or supply chain disruptions, systemic challenges require systemic solutions and require us to rise above 'turf,' build stronger relationships, and devise creative solutions for current day dilemmas."
Greil said it is this type of "bridge-building" work that will translate into tangible and lasting wins for local agencies and local families alike."
"We are encouraged by work that looks beyond moving food products around and improves infrastructure that will last long after the pandemic ends," Greil said.
Food agencies banding together
Hunger Task Force in Milwaukee organizes and staffs the Hunger Relief Federation, a partnership of more than 120 independent food pantries and programs. Last year, it administered state and federal coronavirus relief funds and selected some Kenosha County-based emergency food distribution programs and agencies for funding including the Kenosha County Food Bank, The Sharing Center in Salem Lakes and The Shalom Center in Kenosha.
"The Food Pantry Network is collaboratively working together to support households during their times of need, and it's vital that our efforts continue," said Tamarra Coleman, executive director of the Shalom Center. "By dedicating this funding to Food Banks and Pantries, it will provide us with the additional tools and resources required to continue to support those who depend on us."
Coleman said food pantries fill a vital role in Kenosha County. In addition to helping provide food, they also serve as a resource center that connects residents with other needed services and assistance.
The Associated Press contributed to this report.
IN PHOTOS: February Readers' Photo of the Day submissions
Photo of the Day runs most mornings in the Kenosha news on the weather page. Send your submissions to newsroom@kenoshanews.com
The Associated Press contributed to this report.