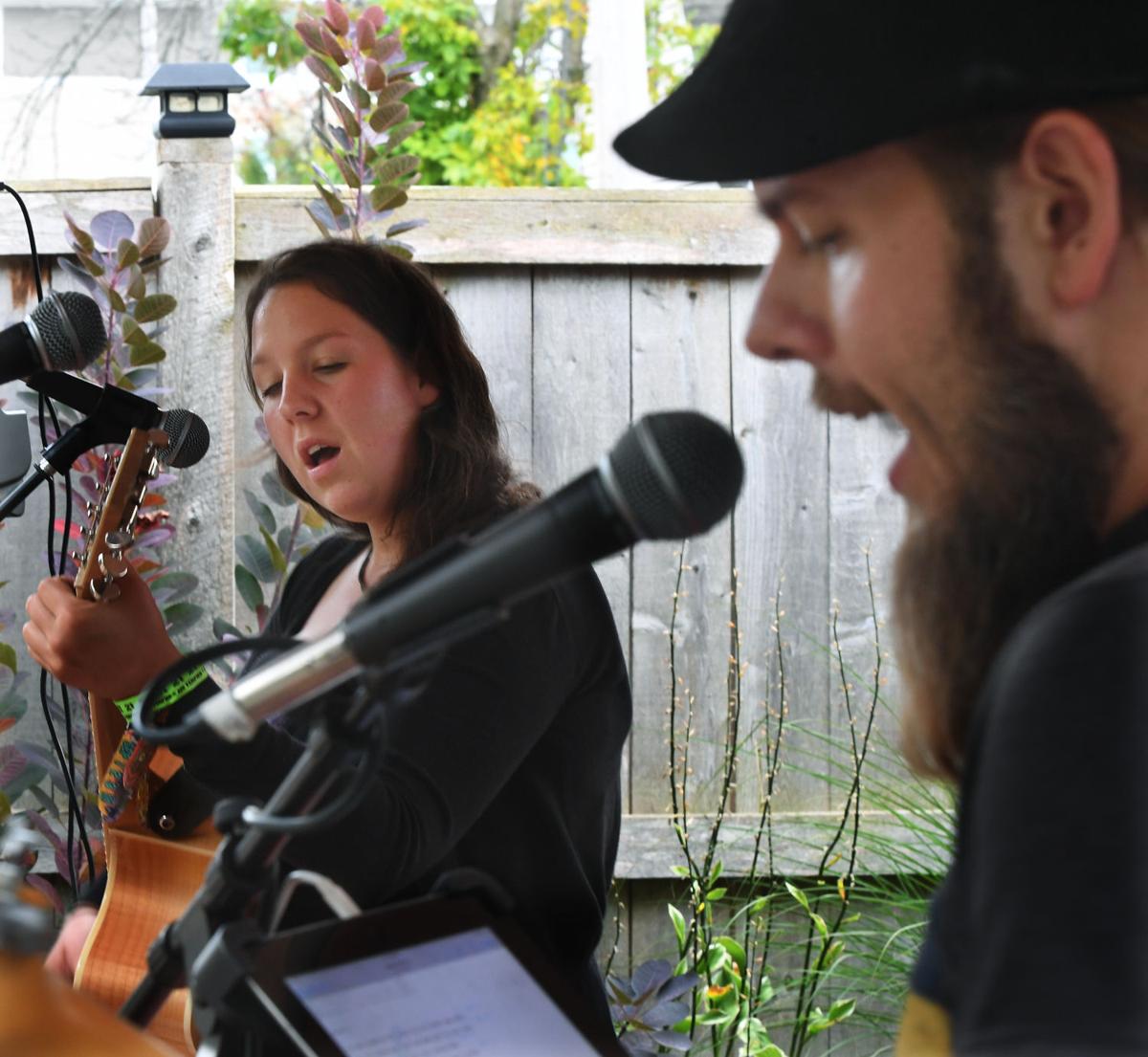 Editor's note: Because COVID-19 concerns can cause last-minute changes, please make sure to double check with the band or venue before heading out. Stay safe.
One day, two shows
Let's start with a show for the non-late night folks. Flat Creek Highway will perform a couple of shows Saturday. The first will be "Biscuits and Bluegrass" at Benders in Silver Lake, starting at 9 a.m. As the name implies, there will be a biscuits and gravy breakfast, with Flat Creek Highway providing the background music. The band is bluegrass-based, with forays into Americana, folk and pop.
Later Saturday, Flat Creek Highway will perform a virtual concert as part of the "Into the Space" concert series hosted by Kenosha Creative Space. Just log onto the Kenosha Creative Space Facebook page at 7 p.m. for that show.
Flat Creek Highway performs online starting at 7 p.m. Saturday (Feb. 20) as part of the "Into The Space" concert series hosted by Kenosha Creative Space. The band is also performing at 9 a.m. Saturday at Benders, 409 E Northwater St. in Silver Lake, as part of a biscuits and gravy breakfast.
Indigo Canyon at UPT
Indigo Canyon fits Union Park Tavern like a favorite pair of flannel pajamas on a cold night. Now, you don't have to dress up that way to see them perform — but it might be fun.
This show is Saturday night and features multi-instruments and vocalists Michelle Warnecke and Todd Steffenhagen, along with drummer Justin Mendez. They are so good at spinning a laid-back folksy vibe that you may not catch immediately just how good they are. Warnecke and Steffenhagen switch up on lead vocals, performing both their own compositions and hits mainly in the indie/folk/pop realm. This will be a nice way to get out of the house after the brutal past fortnight.
Indigo Canyon performs Saturday (Feb. 20), starting at 9 p.m., at Union Park Tavern, 4620 Eighth Ave.
Grateful Dead Nite at Fusion
Kenosha has certainly shown a love for jam bands over the years. So it makes perfect sense for Kenosha Fusion to throw together a Grateful Dead Nite. What is even cooler is that the band performing at Grateful Dead Nite is named Grateful Dead Nite. If you have followed local jam bands, or many other genres for that matter, you will know these guys. Do the words Cosmic Railroad ring a bell? Yeah, if anyone local can bring out the Dead, it's Greg Gierl (guitar/vocal), Paul Aceto (bass/vocal), Reid Deckert (drums/vocal) and Brandon Shilts (Hammond B3 organ).
According to Shilts, Grateful Dead Nite plays material "from the Grateful Dead's catalog of their originals and covers that they played. Which gives us 500 songs to chose from. But we play them with high energy. More rocking." I mean, c'mon. After 2020, who isn't ready to belt out the chorus "What a long, strange trip it's been"?
Grateful Dead Nite at Fusion starts at 7 p.m. Saturday (Feb. 20) at Kenosha Fusion, 5014 Seventh Ave.
Looking ahead
Many people give up things for Lent, which started Wednesday. Last year, we all gave up a lot — and not just for 40 days.
This year, I want to be given some things. I want to be able to be safe catching a concert in a small club. I want to take official photos again of superstars in the pit at the World's Largest Music Festival. I want to hear about our local favorites packing up the van and touring. I want to write about bands that are new to me and styles of music I don't write up often enough. I want to hug my friends and have them be happy. I want to wake up every day with my dogs. Happy Lent. Keep wishing and striving and going forward ... Peace and Bless to you.
That's it for this week. Bands, artists and venues, please send me your gig listings, event posts, bios, Facebook event invites or anything else you think might be useful to me to write you up. Email me at pjfineran@gmail.com.