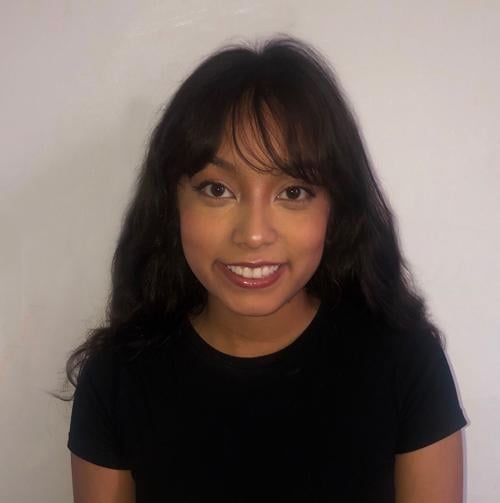 CARTHAGE COLLEGE MAHONE FUND EDUCATION ACCESS AWARD
Parents: Moises Ramirez and Gloria Jimenez
Most memorable high school moment: My most memorable high school moment was the Big Read event held at Bradford with the LSF club, it was where I met my closest friends.
Most influential teacher: Olga Tovar in Culture and Civilization; She constantly motivates me to become a better version of myself, helping me find my potential and inspiring me to explore the world around me.
Other school activities: Latinos Sin Fronteras Club, Teachers Assistant, 100 hours of community service, Traveling
School offices held: Vice President of Latino Sin Fronteras Club
Honors, letters or awards: Academic Letter, Honor Roll, AP Award, 100 hours of community service
Out-of-school activities/hobbies: Working at Walmart
College choice: Carthage College in Kenosha
Intended major/field of study: Nursing
Three words that best describe my role model: Hardworking, kind, wise
What does receiving the Mahone Fund scholarship mean to you? To me, receiving the Mahone Fund scholarship is an opportunity to seek a brighter future, it is a blessing not only for me but also for my loved ones.
Get local news delivered to your inbox!
Subscribe to our Daily Headlines newsletter.