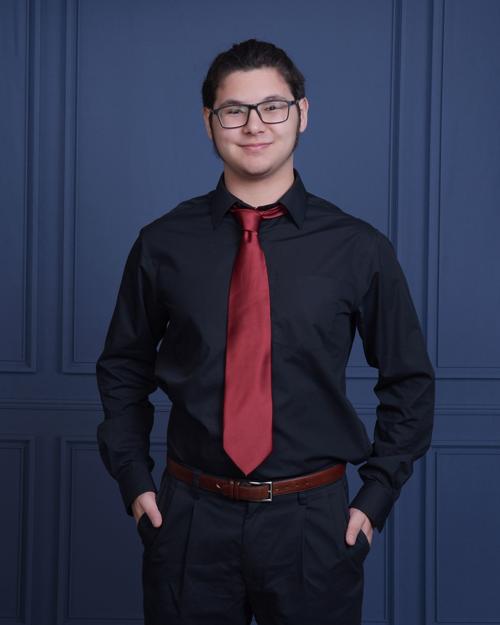 CARTHAGE COLLEGE MAHONE FUND EDUCATION ACCESS AWARD Parents: Robert and LaLena Ziegelbauer
Most memorable high school moment: Hanging out with my friends at the end of the year picnic. Relaxing with my friends listening to music, playing games and having fun makes all the stress from the year melt away.
Most influential teacher: Mr. Hamilton in Band; Mr. Hamilton is an excellent teacher who is always there for his students. He works hard to pick music that we are not only interested in but will also challenge us. He pushes us and is always there for us if we need help.
School activities/clubs: Band of the Black Watch, concert band, jazz band, marching band, performing arts/theater, student government
School athletics: Swimming
School offices held: Class President (freshman-junior)
Honors, letters or awards: Mayors youth commission Award, Varsity letter, Red Devil Spirit Award, Coaches Award and Eagle Scout Award.
Out-of-school activities/hobbies: Boy Scouts, Order of the Arrow and Rock climbing.
College choice: Carthage College in Kenosha
Intended major/field of study: Business management
Three words that best describe my role model: Strong, dependable and caring
What I hope to accomplish in my lifetime: I want to become one of the top leaders in business. I want my company to not only use modern Business practices but also ones that are environmental friendly.
What does receiving the Mahone Fund scholarship mean to you? Receiving the Mahone Fund Scholarship means that getting the education needed to accomplish my goals in life can be affordable.
Get local news delivered to your inbox!
Subscribe to our Daily Headlines newsletter.