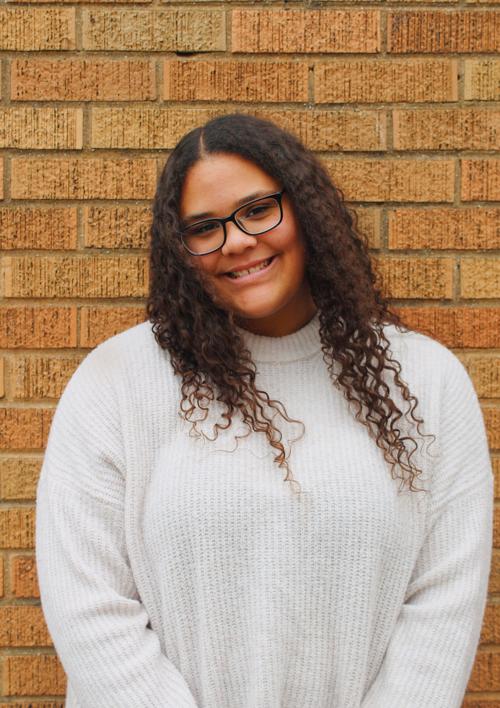 Parents: Fernando and Kimmberly Peters of Kenosha
Most memorable high school moment: My most memorable high school moment would have to be my junior year. Though everyone says it is "the hardest year" It was my favorite. From the connections I made with my teachers to the classes I took, everything about it was perfect. One class in particular was my astronomy class, it was my favorite class and influenced me to pursue it in college!
Most influential teacher: Kelli Weiss in Algebra 2; Ms. Weiss isn't just a phenomenal math teacher, she is an amazing and caring person. I had a memorable student-teacher relationship with her that I didn't have with many of my other teachers. I looked forward to her class and it was always the highlight of my day. Ms. Weiss has changed my perception on math and created my love for it. I never knew math could be fun until I took her class! I will never forget the amazing memories I made in her classroom with her and my friends!
School activities/clubs: Choir/madrigals, African American Female Initiative
Honors, letters or awards: Honor roll; Communications academy; Mahone fund scholarship recipient
Out-of-school activities/hobbies: Photography; Work; Spending time with friends and family
College choice: Carthage College in Kenosha
Intended major/field of study: Physics with a concentration in astrophysics
Three words that best describe my role model: Hardworking, loving, supportive
What I hope to accomplish in my lifetime: I hope to give back to the people who got me where I am today. I will always remember them and what they have done for me. Also, I hope to change people's views on climate change and global warming. It is something that affects us now and even more in the future. It is a dream of mine for people, companies, government officials etc. to start caring about the environment and the earth more then they do.
What does receiving the Mahone Fund scholarship mean to you? Receiving this scholarship means that people believe in me and that makes me feel really good about myself. Knowing that there were so many wonderful candidates and I was chosen as a recipient makes me so beyond happy and grateful. Also, it has motivated me to try my best in college and taught me to never give up on my dreams!
Get local news delivered to your inbox!
Subscribe to our Daily Headlines newsletter.