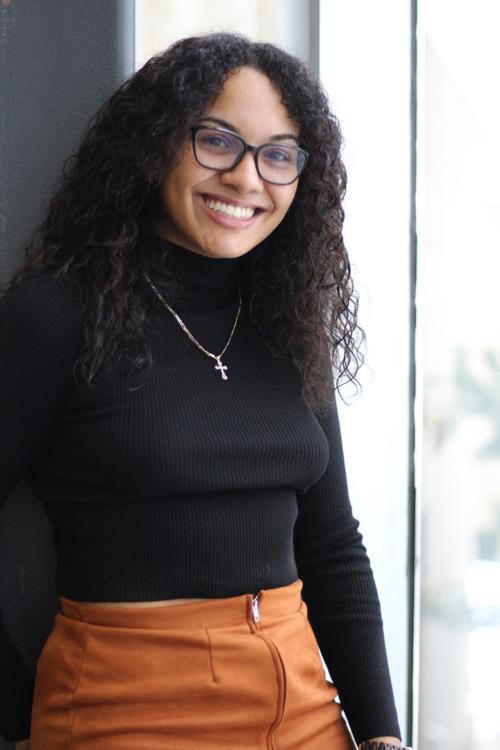 CARTHAGE COLLEGE MAHONE FUND
Parents: Frank Alfano and Angela Hale
Most memorable high school moment: The most memorable high school moment to have experienced would be when I went to China as a sophomore. I got to experience so many new adventures and meet some of the most amazing people, all while doing what I love: presenting and teaching!
Most influential teacher: Leslie Jenson in AP environmental sciences; I started off in her class literally clueless. Mrs. Jenson never once gave up on me and my work, and she taught me so many lessons throughout her class that I had no choice but to fall in love with environmental sciences and teach it myself!
School activities/clubs: National Honor Society, National English Honor Society, Spanish National Honor Society, Student Ambassador, Culture Shock, and Comfort Club
Out-of-school activities/hobbies: Reading; biking; drawing; writing; projects
College choice: Carthage College in Kenosha
Intended major/field of study: educational field of environmental sciences
What I hope to accomplish in my lifetime: I hope to succeed in schooling, of course, and do my absolute best in college, but I hope to bring an amazing classroom as I do so. I hope students in my class feel comfortable to speak in front of others, voice their opinions and learn it's okay to be wrong. I hope to make classrooms more alive than me just talking to everyone, and most of all, I hope to bring conversations.
What does receiving the Mahone Fund scholarship mean to you? The Mahone Fund scholarship brought an opportunity to me. I was struggling and having battles with myself on if I should even go to college because of the expenses. I am so grateful that I got chosen because now I can pursue college and actually get a career of my choice! The Mahone Fund scholarship gave me a chance, a chance to be something in life, and I thank the Mary Lou Mahone Fund enormously for creating chances among the youth and I thank them for giving me a chance to have a bright future.
Get local news delivered to your inbox!
Subscribe to our Daily Headlines newsletter.