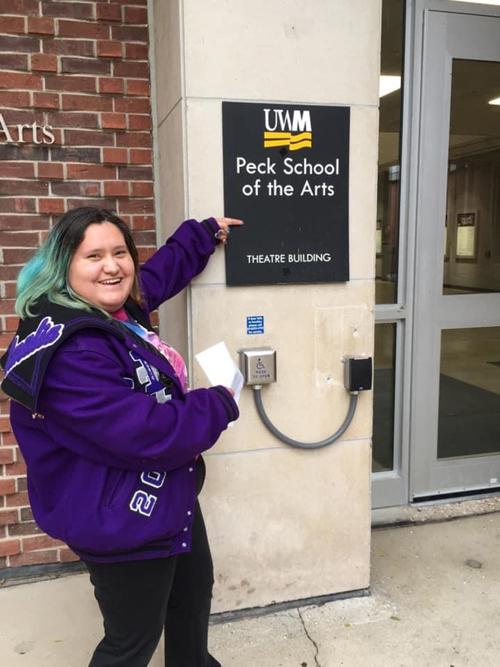 Parents: Saul Perez Jr. and Shirley Tutor-Perez
Most memorable high school moment: Having my original piece played at the Pancake Breakfast. It was the first time a piece of mine was played by a large group and it showed me that anything was possible.
Most influential teacher: Mr. Kevin Stewart in philharmonic orchestra; he's energetic, funny and super supportive of his students. He's been there for me the most and is someone I will miss dearly when I go to college. He's examined and listened to my music and has worked on them with me and was able to have my piece played at the Pancake Breakfast.
School activities/clubs: Key Club, Link Crew, orchestra, Raise Your Hand (Anti-Bullying Club)
School offices held: President and founder of Raise Your Hand, President of Chamber Orchestra
Honors, letters or awards: 2 letters in orchestra; Director's Award in Middle School; Unified Hero; Several medals from solo and ensemble; art shown at Art Show
Out-of-school activities/hobbies: Making short films; creative writing; composing music; writing scripts; drawing; digital art; writing comics; voice acting; animating
College choice: University of Wisconsin-Milwaukee
Intended major/field of study: Film
Three words that best describe my role model: Wise, funny, important
What I hope to accomplish in my lifetime: I hope to change the film directing game as it's male-dominated. As a Latina film director, I'd change the game for sure by bringing my creativity to the table. I also want to show people that having a dark creativity doesn't define you as mentally unstable or anything like that.
What does receiving the Mahone Fund scholarship mean to you? This really helps me as my family has never been financially stable, so every penny counts for us. This will help me advance my career and will get me to where I want to go.
Get local news delivered to your inbox!
Subscribe to our Daily Headlines newsletter.