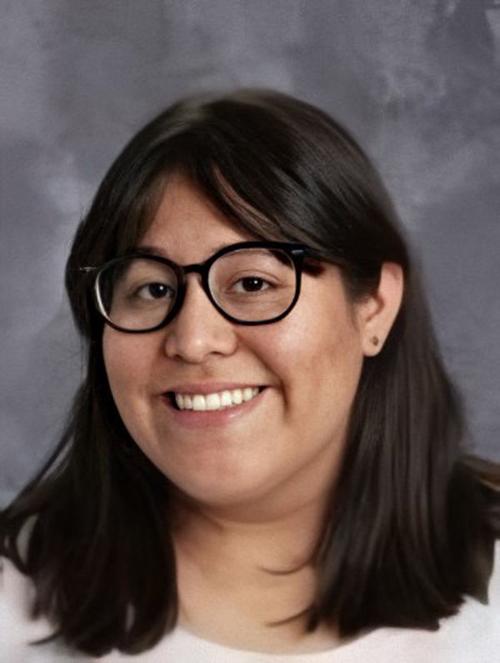 Most memorable high school moment: For the past three years I have gone to Branson, Mo., with my guitar ensemble to preform at shows there. Preforming shows with an audience was really fun. I got to spend time with my friends and hang out together at the hotel or the other places we visited.
Most influential teacher: Julia Hegler in science classes. Since meeting her, she's always been a really great teacher and help. She's helped me out a lot with applying for college, and she really encouraged me to do a lot of things. If I ever needed help with anything, I would go to her, and I would get the help I needed. I really appreciate her for being a great teacher and for all she has done to help and encourage me.
Other school activities: Dance planning committee and Reuther guitar ensemble
Honors, letters or awards: Kiwanis Award- All Around Academic Excellence; Parkside Art Show- Best in Show- December 2019; Honor Roll and Academic Gold Card: Grades 9-12; Class of 2020 Valedictorian: GPA of 3.96
Out-of-school activities/hobbies: I love to read a lot and do all types of art, but mostly drawing.
College choice: University of Wisconsin -Platteville
Intended major/field of study: Pre-veterinary medicine
Three words that best describe my role model: Strong, independent and confident
What I hope to accomplish in my lifetime: In the future I would really love to open a rehabilitation center where animals can go to be cared for or need any type of medical attention.
What does receiving the Mahone Fund scholarship mean to you? Receiving the Mahone Fund scholarship means a lot to me because it's giving me financial support to be able to achieve my goals. I have worked hard throughout my school years to get to the future I want, but an obstacle for me is the financial cost of my education. So, receiving this scholarship is extremely helpful and important to me.
Concerned about COVID-19?
Sign up now to get the most recent coronavirus headlines and other important local and national news sent to your email inbox daily.