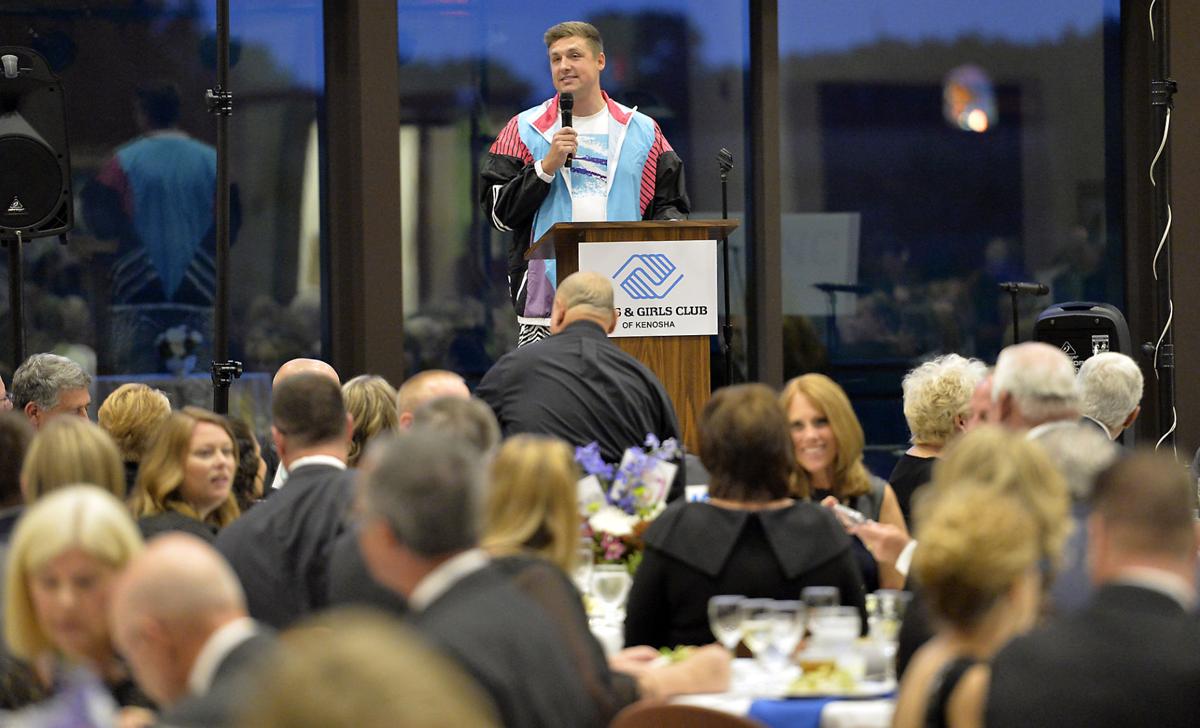 The Boys & Girls Club of Kenosha's chief executive is leaving the agency to run Jockey International's corporate philanthropic efforts.
The club announced Tuesday that Jake McGhee will leave by Dec. 1 to become vice president and chief philanthropy officer at Kenosha-based Jockey, overseeing the Jockey Being Family Foundation and community engagement.
A statement from the club said it would immediately begin a nationwide search for a new CEO. McGhee will stay on to help with the transition and selection process.
McGhee was hired as chief executive officer of the Boys & Girls Club in April 2016. During his tenure, the club's budget has grown from $2.1 million to more than $3 million, according to a statement from the organization, while its average daily attendance during the school year grew from 67 to about 240.
McGhee was recently awarded the 2020 CEO of the Year Award by the Boys & Girls Clubs of Wisconsin.
McGhee came to Kenosha as general manager of the Kenosha Kingfish when the Northwoods League baseball team launched in the city in 2014. He left the club for the Boys & Girls Club.
"I'm incredibly excited about the next chapter in my career with Jockey and am tremendously grateful for all the Boys & Girls Club has done for me over the past several years," said McGhee in a formal statement. "I'm so thankful for all of the community partners, board members and the incredible staff who have helped the Club do some very special things for families and kids in Kenosha."
Jockey Being Family, a charitable arm of the company, focuses on supporting adoptive families in part by funding nonprofit organizations that provide post-adoptive services to families.
According to company data, the initiative has contributed $6.9 million to nonprofit agencies, served 350,000 families and provided 43,000 personalized backpacks for newly adopted children. The backpacks include a blanket and a teddy bear for children and links to resources for adoptive parents.
Debra Waller, Jockey's chairman and chief executive, said the company hopes to emphasize a focus on community relations.
"Our goal with Jake's appointment is to strengthen our current philanthropic efforts with Jockey Being Family and expand our community partnerships in Kenosha," Waller said.
Waller was adopted as an infant and started Jockey Being Family in 2005.
"I'm sad to say goodbye to an organization that I love, but at the same time, I like making a difference in my work and am thrilled to continue to make an impact on our community in my new role at Jockey," McGhee said in his statement.
Get local news delivered to your inbox!
Subscribe to our Daily Headlines newsletter.