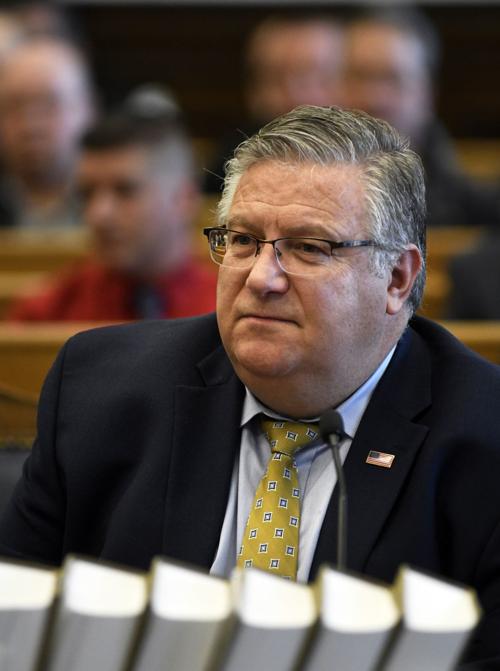 Former Kenosha alderman G. John Ruffolo, who is serving probation for stalking, was briefly jailed last week for what turned out to be a mistaken warrant for a probation violation.
Ruffolo, 55, was arrested at his home by Kenosha Police Jan. 25 at about 1:10 a.m.
Officers had been notified by the probation-parole office that there was a warrant for Ruffolo's arrest.
Ruffolo was released from jail at 11:22 a.m. the same day after his probation agent canceled the warrant.
According to documents from the Wisconsin Department of Corrections, Ruffolo must wear a GPS monitor as part of the rules for his probation, and he has a curfew for times he must be at home.
The documents state that Ruffolo had asked his agent for permission to extend his curfew on Jan. 24 so he could attend an event. The agent gave him permission to be out until midnight.
However, the GPS schedule was mistakenly not reset for the adjusted curfew.
When he did not return home for what would have been his typical deadline, the GPS alerted, causing the warrant to be issued.
"It was a glitch in the system. As you can imagine I'm not too happy about it. I didn't do anything wrong," Ruffolo said. "They made a mistake."
Ruffolo pleaded guilty to stalking in March 2018 and was placed on probation for three years.
He had been charged after Mount Pleasant Police repeatedly warned him to stop contacting a former girlfriend who said Ruffolo had been harassing her for years.
An alderman for 20 years, Ruffolo continued to serve on the council after he was charged with stalking. He remained in office until his conviction, resigning when his felony conviction made him ineligible to serve in public office.