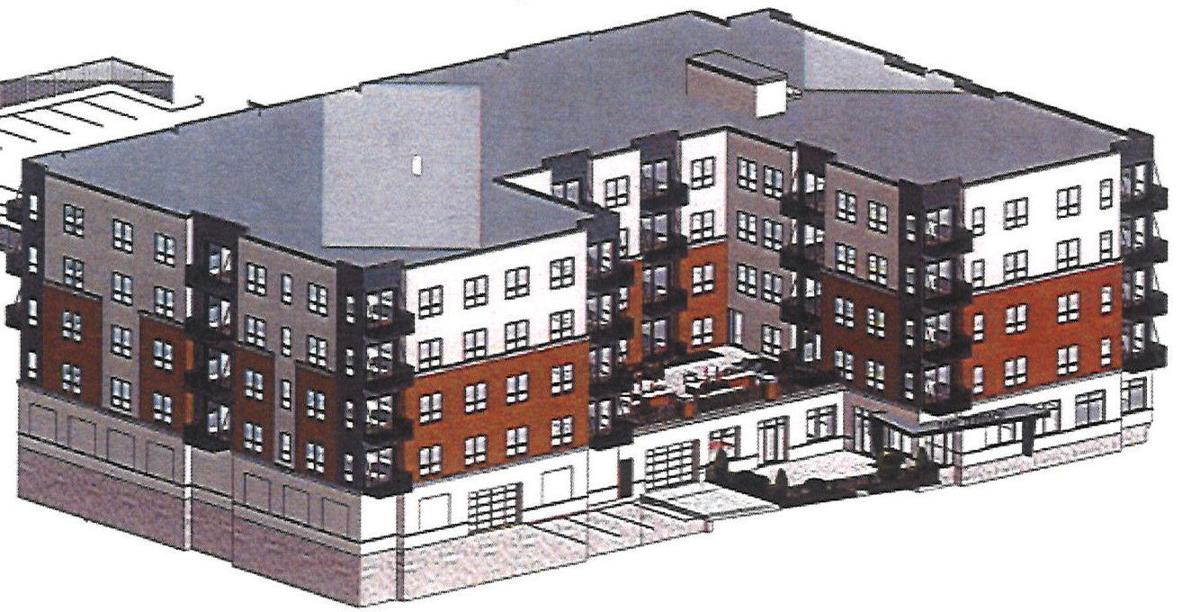 An Illinois real estate developer is confident the demand is high for luxury housing in downtown Kenosha.
Lake Terrace LLC has agreed to purchase vacant city-owned property at the southeast corner of Fifth Avenue and 59th Street and move forward with a $17 million residential development.
The five-story apartment building would include at least 63 high-end units and 75 indoor parking spots.
The $100,000 deal also includes a vacant city lot directly west of the property to be used for an additional 35 outdoor parking spaces.
The City Council approved a development agreement Feb. 19. It goes before the Plan Commission next month.
"The key to this development is (the city) is not putting any money into it," said Zohrab Khaligian, a city redevelopment specialist for Community Development. "The developer has come forward and is taking the risk. We're encouraging it. They're very excited about it."
Projected monthly rent is $1,300 to $1,500 for one-bedroom units, $1,800 to $2,000 for two bedrooms and $2,300 to $2,400 for three bedrooms.
Those prices might seem affordable in comparison to Brindisi Towers, a $79.5 million apartment/condominium high-rise slated for a 1.6-acre parcel located directly north of the Kenosha Municipal Building on 52nd Street between Seventh and Eighth avenues.
Prices range from $500,000 for one-bedroom units up to $1.5 million for three-bedroom penthouse suites. Monthly apartment rent is expected to be $2,500 to $4,000.
"Brindisi Towers is kind of a different animal because they're building up 10 stories," Khaligian said. "(Lake Terrace) is more of a low-rise (building), but you can still see the lake, even from the first floor of this development. Basically, you have the lake right on your front door step."
Lake Terrace would be located directly west of the Southport Marina and south of 5th Avenue Lofts. The St. Matthew's Lakefront ElderGarten is positioned between the vacant lot and the marina.
Lake Terrace LLC is a group led by Mark Ebacher, a partner at Illinois-based developer Interstate Partners. Ebacher has experience with local commercial projects in addition to several Illinois developments.
City officials toured one of Ebacher's residential apartment buildings, located off I-94 in Elgin, Ill.
"It was really spacious, with 12-foot high ceilings in the hallways," Khaligian said. "It looked like we were in a five-star hotel.
"The belief is that if you build with that type of quality, there will be people willing to pay for it."
The developer has 180 days to produce a project budget and obtain plan approvals, rezoning and loan commitment.
Construction must begin no later than February 2021 and completed before Aug. 15, 2022.
The city included a $1 million letter of credit in the contract to ensure timely development.
The project is expected to go in front of the city's Plan Commission next month.