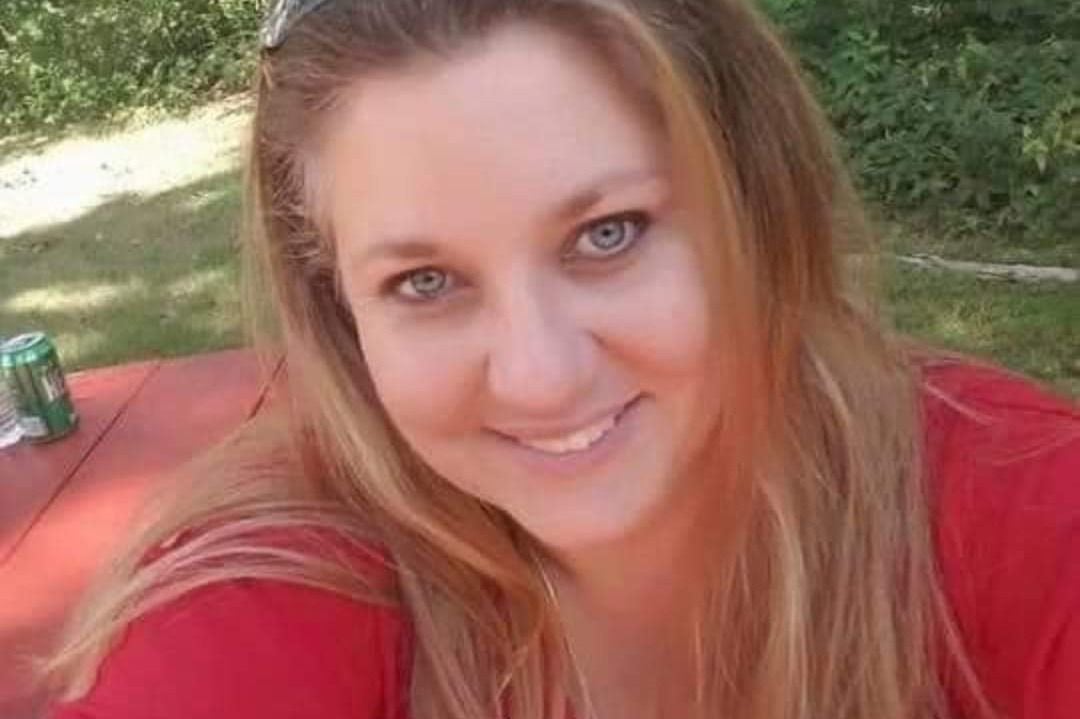 Michelle Vernezze, 43, a nurse from Bristol, is fighting for her life at a Kenosha hospital after testing positive for COVID-19 May 4.
Her husband, Ron Vernezze, 46, shared her story Wednesday to help people understand the brutal attack COVID-19 can have on the body and to thank those who have been praying for her recovery.
"It's been a long a road that's for sure," Ron said. "I'm typically a very private person. It was kind of hard to agree to do the story or talk about it, because first of all, it hurts. Sometimes it hurts really badly."
Two weeks from now the couple, both of whom graduated from Westosha-Central High School, are to celebrate their 23rd wedding anniversary. They met when Michelle was a senior in high school, have raised four children and recently welcomed their first grandchild into the world.
"For 26 years now she's been by my side," Ron said. "We do everything together. For her to be at her lowest point in life and I can't be there, just it's tough."
The family has only been able to see Michelle through the ground-floor window since she was admitted and have brief conversations with her when she has been strong enough to communicate.
"The outpouring of people who have come forward is literally what has been able to get me through this with my kids," Ron said. "It is what has kept us going."
That support also aims to help the family cover expenses associated with Michelle's current and future care. Ron had recently taken a new job and will not qualify for family medical leave. A GoFundMe campaign has raised more than $4,000 so far this week.
"I'm not working until she's better," Ron said. "When she gets home I'm not going to leave her side until I know she's OK."
Worked in clinic in Gurnee
Ron said they believe Michelle contracted the virus while at work as a nurse at a clinic in Gurnee, Ill. Other than going to work the couple was careful not to leave the house except for essentials. When they went to the grocery story they wore masks and sanitized everything.
"There wasn't a day that went by she didn't say, 'I've got to do more to help,'" Ron said about Michelle's passion for nursing.
He said an asymptomatic person had come into the x-ray clinic where Michelle worked multiple times for an unrelated injury before testing positive for COVID-19.
On Saturday, May 2, Michelle didn't feel well when she woke up.
"She said, 'I'm really sick,'" Ron recalled. "It just hit her hard. She said her whole body hurt. Her throat hurt really bad."
She contacted her employer and was told she could come in Monday to be tested.
"By Sunday she was just in such pain she had tears in her eyes and I said, 'We need to go in,'" said Ron, himself a paramedic for 16 years.
He said it looked as though she had strep throat. "She was so sick I had to piggyback her to the car. She could barely walk."
After two types of strep throat tests and a test for mononucleosis all came back negative, Michelle was tested for COVID-19 and returned home.
"She woke up Monday and said her entire body was screaming in pain," Ron said, adding they got the positive COVID-19 result as he was heading back to the hospital with her.
Those were the last moments he has been able to physically be with her, as he was not allowed into the hospital. She called him the following day to let him know her white blood cell count was extremely low and doctors thought she might have leukemia.
By Tuesday afternoon she was moved to the Intensive Care Unit on the ground floor, and the family called to talk to her as they visited through a window.
"She could barely lift her arms and the nurse had to help her with her phone," Ron said. "The only words she told me were, 'You need to tell the kids I'm going to die.' That was really hard."
Over the course of the next week the virus attacked her body in multiple ways.
She suffered from sepsis, Lymphedema, kidney failure, cytokine storm, cardiomyopathy and a pelvic infection. She needed to be put on a ventilator and they started dialysis. She was also found to be positive for a rare form of strep throat not initially tested for.
"They didn't give her much of a chance of getting through this," Ron said. "They kept telling me I need to be prepared; that she is extremely ill."
An oncologist put her on medication to stimulate the growth of white blood cells. When it didn't initially work, she was scheduled for a biopsy.
"Literally overnight her white blood count tripled," Ron said, adding the biopsy was put on hold. "The doctor said he felt all this was stemming from COVID.
"She was actually doing fairly well. She could open her eyes and follow commands," Ron said, adding they were able to video chat. "That was my relief point; when I could finally let my guard down and think 'We're going to bring her home.'"
Then, on May 17, he got a phone call and "could immediately tell something in their voice wasn't good." Michelle had started to "bleed profusely" and doctors needed to do emergency surgery to find out where the blood was coming from and how to stop it. They found her left tonsil had split in two and it was removed. As a result of the loss of blood, she needed a blood transfusion.
She has since been put back on a ventilator and is on dialysis.
While Michelle is asthmatic, Ron said her lungs have been the least affected by the virus.
"Her lungs are the only things that did not fail her," he said. "It affected pretty much everything else."
He said it has been frustrating to see people posting statements about how the young people who get COVID-19 must have some underlying issue and that it is "a joke" or a hoax.
"This is very real, very real," Ron said. "I want people to know it's causing multiple organs to fail, not just the lungs. It doesn't matter your health. It can take you down very quickly.
"The doctors have told me they have seen this cause heart attacks; they have seen this cause strokes. It's all over the place. They are seeing it is causing all of these symptoms she had. Everyone thinks, 'Oh, it's just a respiratory thing. I'm younger, I can get through that.' It's not so easy."
Ron encourages those who have had the virus to be tested for antibodies and, if they have them, to donate plasma.
"They're finding it's working," Ron said of plasma treatments. "Michelle got that, along with hydroxychloroquine. Those two things probably are what saved her life."
He said he was told another medication, Remdezivir, has been a good treatment option for some. However, by the time it was available, Michelle's kidneys "could not handle it."
He said there is not a lot of plasma available.
"There wasn't enough of it when she was admitted," Ron said. "She had to wait two days because they didn't have any."
He said he is thankful for friends, and even complete strangers, who have started prayer chains and sent 'good vibes."
He said Michelle was still running a fever Wednesday and needed another blood transfusion. They are awaiting word about when the breathing tube can come out.
In the meantime, Ron is working on making her homecoming memorable.
"I planted a flower bed for her to make things nice and we planted a big tree for her," he said. "Now, It's just a waiting game."
Concerned about COVID-19?
Sign up now to get the most recent coronavirus headlines and other important local and national news sent to your email inbox daily.