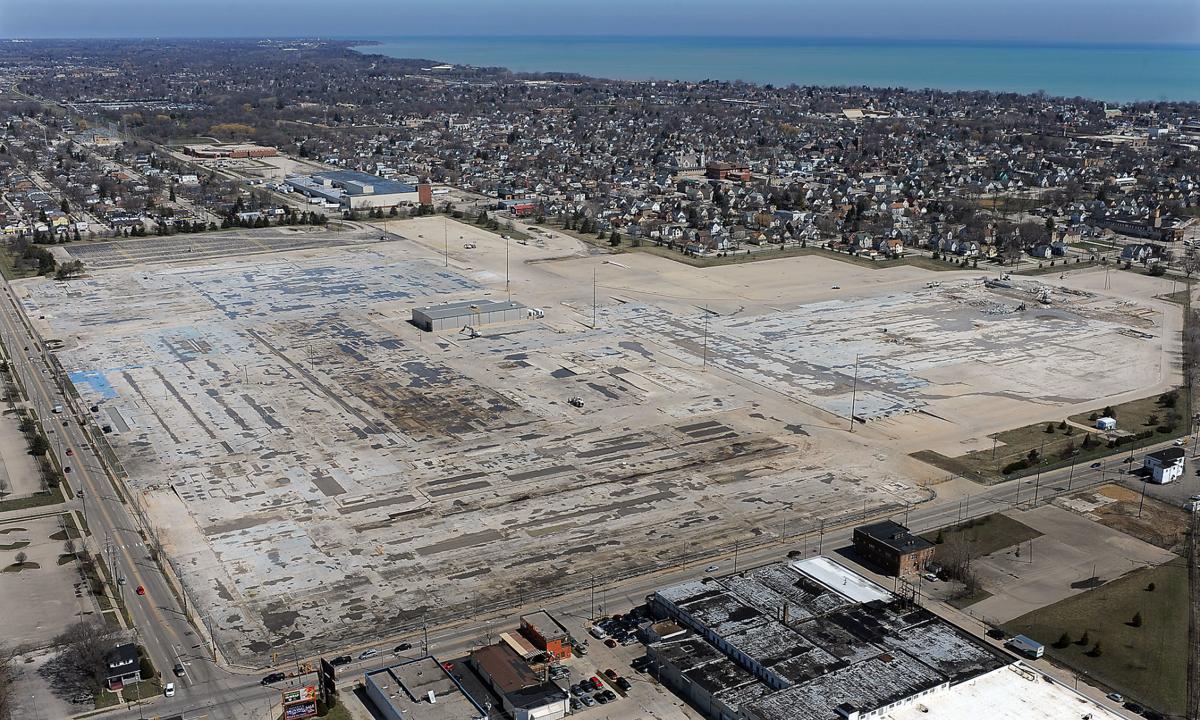 The city of Kenosha has hired a Texas-based consulting company to help transform the former Chrysler engine plant site into a future technology hub.
The Waymaker Group LLC of San Antonio received a nine-month contract on April 1 at $22,500 per month. The project fee includes:
Advisory, research and planning, communications and administrative services.
Special guest or speaker fees.
Last summer, the city signed a six-month contract with the Huls Group of San Antonio. Julie Huls is founder and chief executive officer at The Waymaker Group.
The 107-acre site, located east of 30th Avenue between 52nd and 60th streets, would be used for an education/research/technology center focused on jobs of the future. It would include public and private partnerships in addition to on-site education and training.
The Chrysler Engine Plant closed in 2010 when the automaker declared bankruptcy. The site was demolished in 2012, and a massive environmental cleanup ensued.
The environmental project remains ongoing, according to city Director of Public Works Shelly Billingsley.
"If the weather cooperates, we could be done with most of the work early this summer," Billingsley said. "We still have all of the stone there, which we'll be putting out to bid for purchasing and using on other projects throughout the year.
"The goal is to have all of the stone removed by the end of September, and then that area will be restored in 2020."
Future planning will continue as the environmental cleanup and restoration is completed.
Waymaker's role
Waymaker will analyze numerous technological industries and review findings with industry leaders and city officials.
Those industries include:
Biotechnology/life science
Controls and sensor technology
Artificial intelligence/machine learning
Logistics and supply chain technologies/blockchain and advanced materials.
In a partnership with the Kenosha Area Business Alliance, Waymaker will identify two potential corporate tenants and two educational institutions for each pathway identified.
The consulting firm will research innovation and center models, conduct "deep-dive" research on six regional industry consortiums and collect information regarding the following areas: Inception/genesis, catalysts, public/private partnerships, funding model, business model, technology focus areas/strategy and anchor tenants.
The group is also contracted to create a real estate development strategy.
In 2015, the city sought advice from the Urban Land Institute on what to do with the site. After an intensive study, it recommended:
Focus on business park development on site, with sites for small business and small manufacturers and an "innovation center" to promote start-ups.
Extend 56th Street and 28th Avenue, dividing the property into four roughly 20-acre parcels that can be further subdivided.
Run the county bike trail through the property, creating a green corridor through the development.
Include space for indoor and outdoor sports fields, particularly soccer fields.
Focus early development along 52nd Street to help improve the corridor from Interstate 94 to downtown.
Consider creation of a task force or not-for-profit group to lead development of the site and improvement of the surrounding neighborhood.
Get local news delivered to your inbox!
Subscribe to our Daily Headlines newsletter.