PLEASANT PRAIRIE — Much like millions of Americans, Edward Polen will never forget the day, 18 years ago, when his life forever changed.
The Pleasant Prairie businessman addressed local law enforcement, firefighters, elected officials and other special guests at the 18th annual 9/11 Remembrance Ceremony on Wednesday at EMCO Chemical Distributors Inc., 8601 95th St.
"We've had wars and other things that have changed our way of life, but I don't think anything has really changed everybody's life in America as much as 9/11 did," said Polen, owner of EMCO Chemical Distributors.
"Fighting in Vietnam. Fighting in World War II. Those events affected certain Americans, but not everybody. This affected everybody."
Perched at the top of the hill with an American flag flying at half-staff behind him, Polen reminded those in attendance to pay tribute to the nearly 3,000 people who lost their lives in the Sept. 11, 2001, terrorist attacks.
He also encouraged everyone to honor and thank the first responders who put their lives on the line daily to protect and serve local residents.
"People don't realize the value they bring to the community," Polen said. "They don't get the recognition. They don't get the publicity. They just do their job all the time.
"They're at the forefront of any kind of hazardous event or emergency they're responding to. We appreciate it."
Pleasant Prairie Police Chief David Smetana said he has attended the ceremony for the past six years.
"It's something wonderful that EMCO and the company's founders put on," Smetana said. "It's gratifying to see there are leaders out in the community that won't forget that incident and won't forget what it meant to this country.
"I think we need to do that so those things don't repeat themselves and so we can appreciate what we have in this country and local community."
State Rep. Samantha Kerkman, R-Salem Lakes, and Tawsif Anam, regional director for U.S. Sen. Ron Johnson, R-Wis., spoke briefly at the event.
Pleasant Prairie Fire Chief Craig Roepke, Pleasant Prairie village president John Steinbrink, Pleasant Prairie village administrator Nathan Thiel, Pleasant Prairie assistant village administrator Tom Shricel and Pleasant Prairie board member Mike Serpe were also in attendance.
The private ceremony included a series of flyovers from three fighter planes: One B-51 Mustang and a pair of T-28 Trojans.
To put the 9/11 tragedy into perspective, Polen told the story of the Johnstown (Pa.) flood of 1889 which claimed the lives of 2,209 people.
It was coincidentally near the site of the United Flight 93 crash, which was hijacked by terrorists and crashed into a farm field.
"Unlike the Johnstown flood of 1889, which was the result of a catastrophic failure of the South Fork Dam, 9/11 was an organization of terrorists, not operating under the flag of any one nation, attacking thousands of unsuspecting innocent men, women and children," Polen said.
"I believe that what shocked us the most that morning was not the unthinkably diabolical method used to attack us or the scope and magnitude of the attacks, but that it was our way of life that was attacked."
CLASSIC CAR CRUISE-IN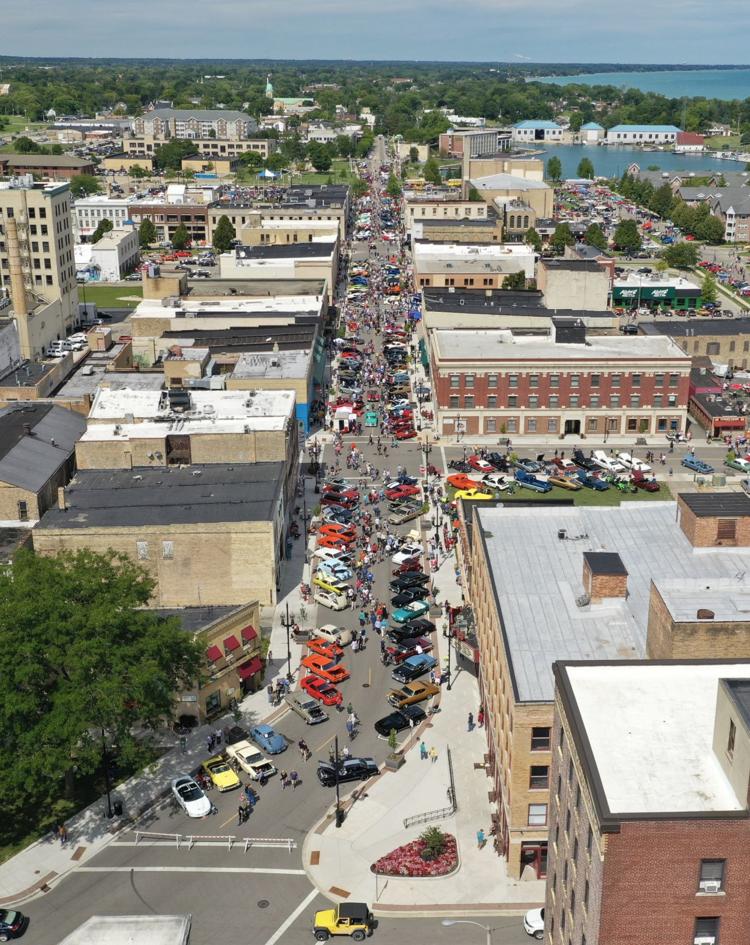 CLASSIC CAR CRUISE-IN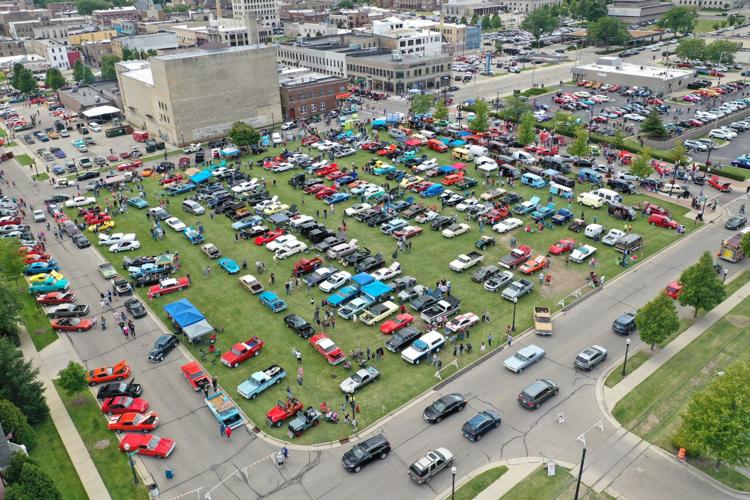 CAR SHOW WOUNDED WARRIORS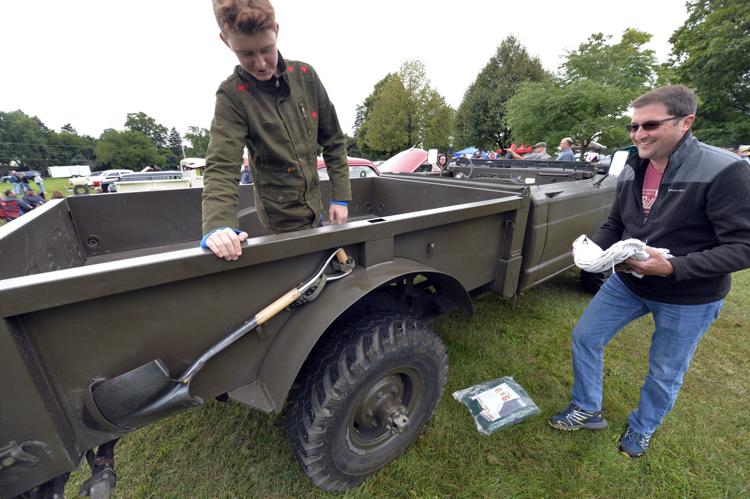 CAR SHOW WOUNDED WARRIORS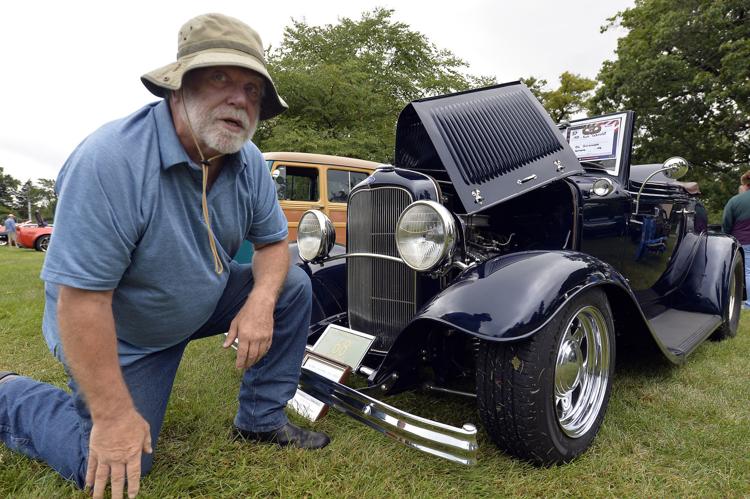 CAR SHOW WOUNDED WARRIORS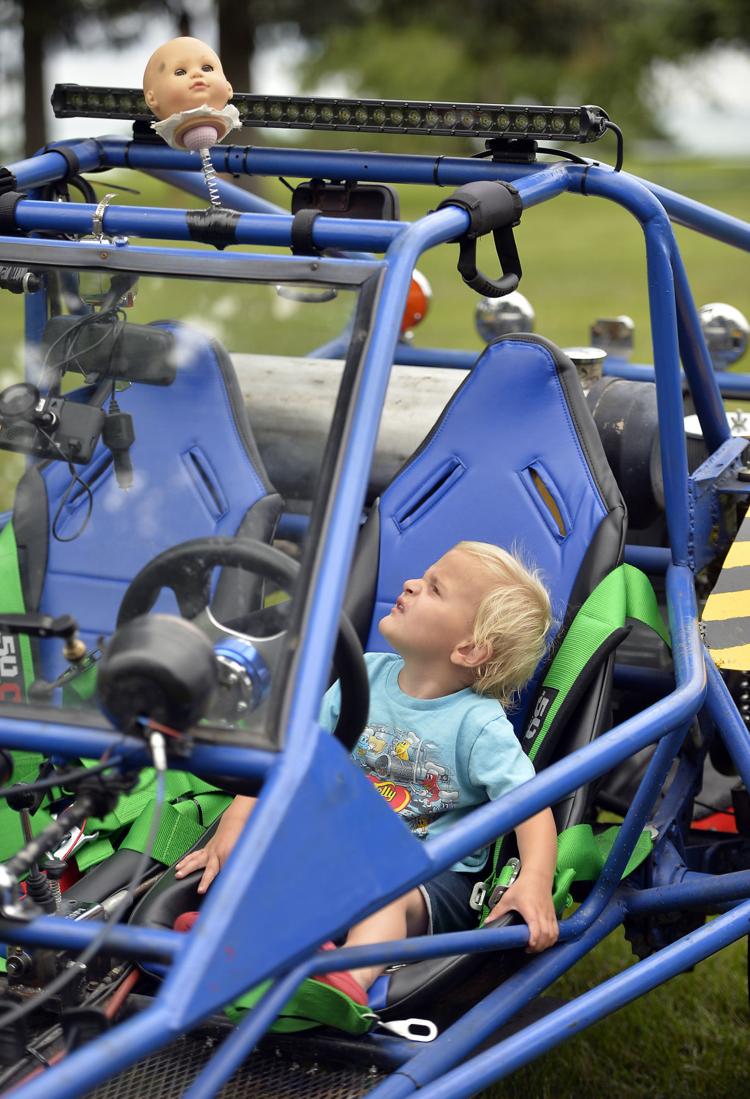 CAR SHOW WOUNDED WARRIORS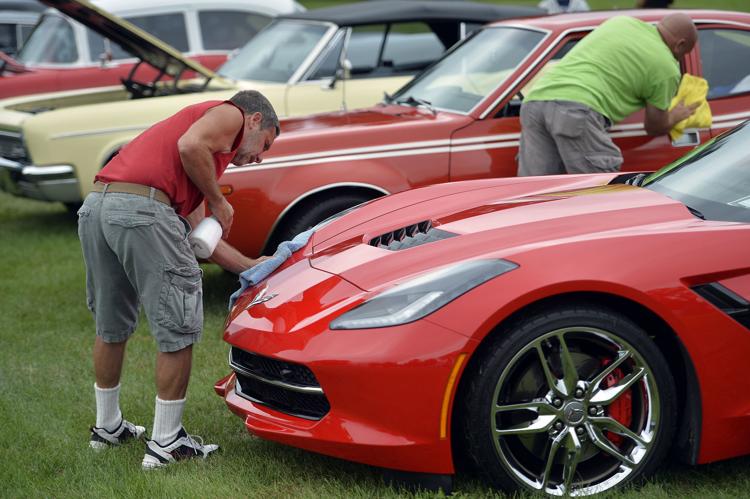 CAR SHOW WOUNDED WARRIORS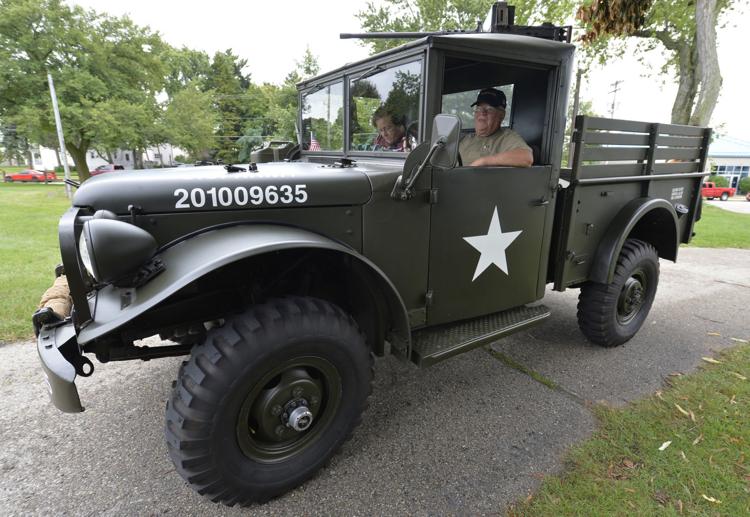 CAR SHOW WOUNDED WARRIORS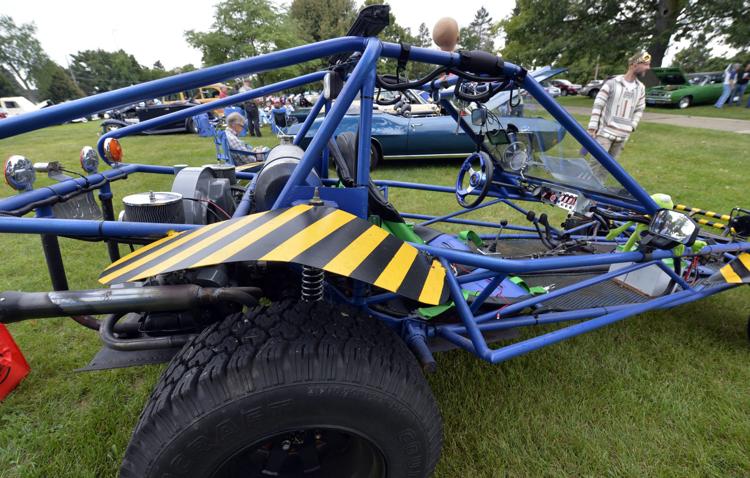 The 2019 Kenosha Classic Cruz-In featured some 1,500 vehicles, including many motorcycles, as they took over downtown Kenosha on Saturday.