PLEASANT PRAIRIE — Voters who head to the polls Tuesday for the primary election will notice a number of significant changes.
At the top of the list — to go with the new normal that surrounds the ongoing coronavirus pandemic — is a decrease in village polling places from five to one.
Voters can cast their ballot from 7 a.m. to 8 p.m. at the Village Hall Auditorium, 9915 39th Ave., and use the south entrance.
Preparations for Election Day have been ongoing, Village Clerk Jane Snell said, and every precaution to ensure the safety of both voters and workers have been put in place.
Procedure
Voters will be asked to form a line outside the auditorium in six-foot intervals, and after each round of voters — which will be limited inside — staff will sanitize and clean each of the booths.
The buzzword for the day, Snell said, will be patience, but she's confident her team is ready to deal with the demand.
"They're going to have to pack their patience," she said. "They're going to have to be patient with us and realize this has been difficult times for everyone. We're trying to (deal) with every curve ball we get and keep our poll workers as well as the voters safe."
A decrease in available poll workers went into the decision to move to just the one polling place, Snell said. For the moment, she has seven workers scheduled to be at the polls Tuesday.
"We'll work it through and make it happen," she said. "I couldn't do it by myself. I have to thank my staff and all of the village employees who have really come together and formed a really great team."
While Snell and her staff are prepping for in-person voting Tuesday, voters have until 4:30 p.m. today to take advantage of a drive-thru location at the Prange Municipal Center.
Through early Thursday, Snell said about 1,000 ballots had been cast that way, and the process has been smooth.
"It has picked up," she said. "We've done fairly well."
And again, safety has been priority No. 1, as the workers are equipped with Personal Protective Equipment and keep a safe distance from each car while the voters fill out paperwork.
But the process is fairly quick, as staff has been able to move the cars through in short order.
"It doesn't take long at all," she said. "I know, sometimes they study the ballot a little longer because it is a two-sided, legal-sized ballot. But it's just a few minutes, and they're on their way."
Drive-thru process well received
The process has been well-received, Snell said, and one resident even donated extra gloves for the workers.
"They've been very gracious of our poll workers," she said. "I can't thank our poll workers enough. I will forever be grateful to them for them for them to commit to this and do this for us."
The village has 12,790 registered voters, Snell said, and as of Thursday, her office had processed about 4,500 absentee ballots.
It's safe to say every time the mail comes, the number continues to grow.
"Each mail day, we have to key those all in," she said. "It's a taxing process."
RANDALL PARADE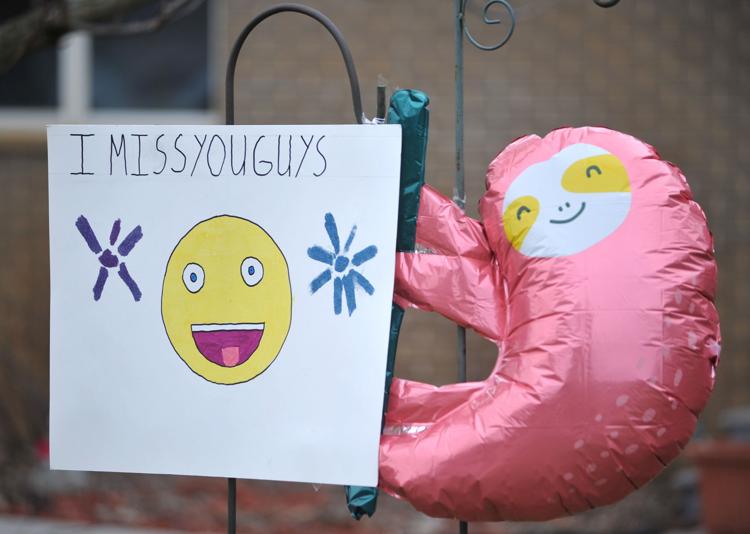 RANDALL PARADE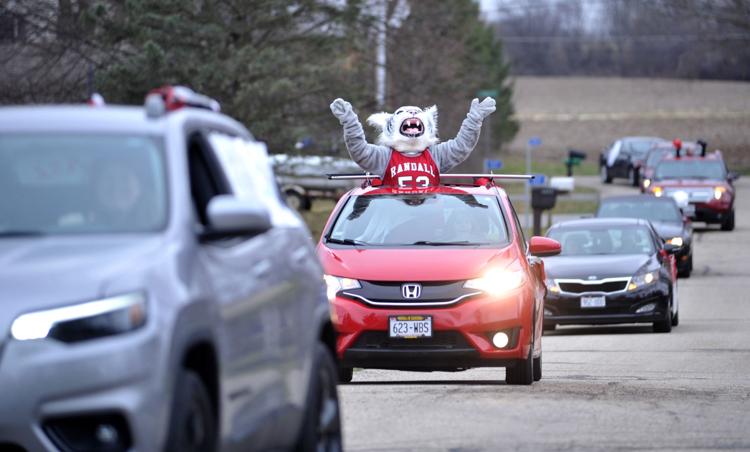 RANDALL PARADE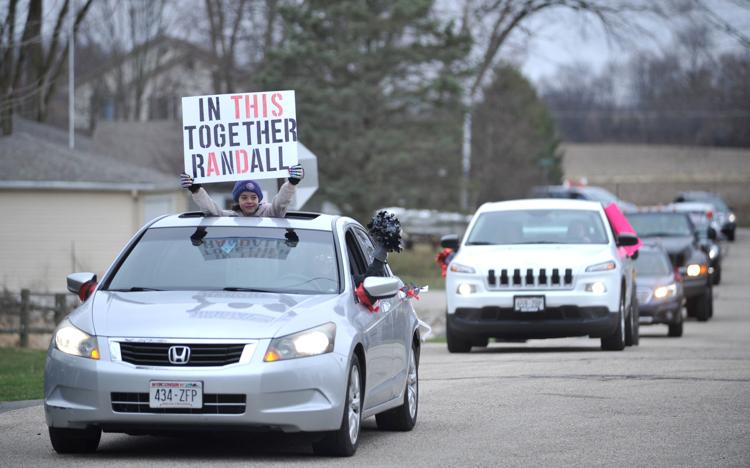 RANDALL PARADE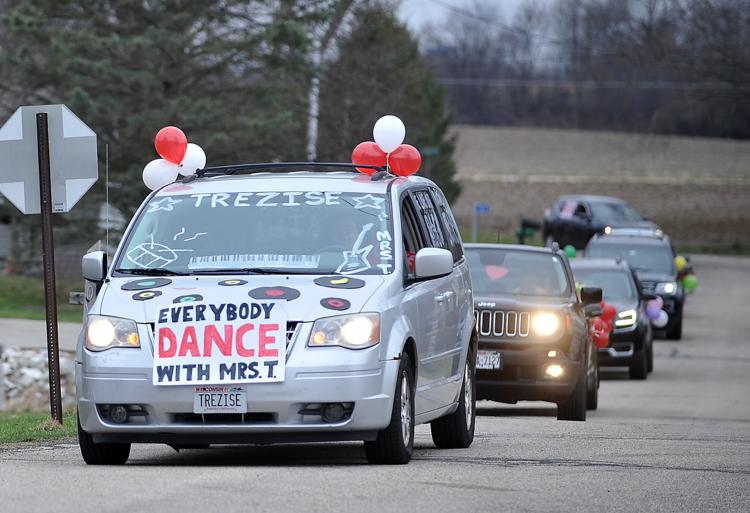 RANDALL PARADE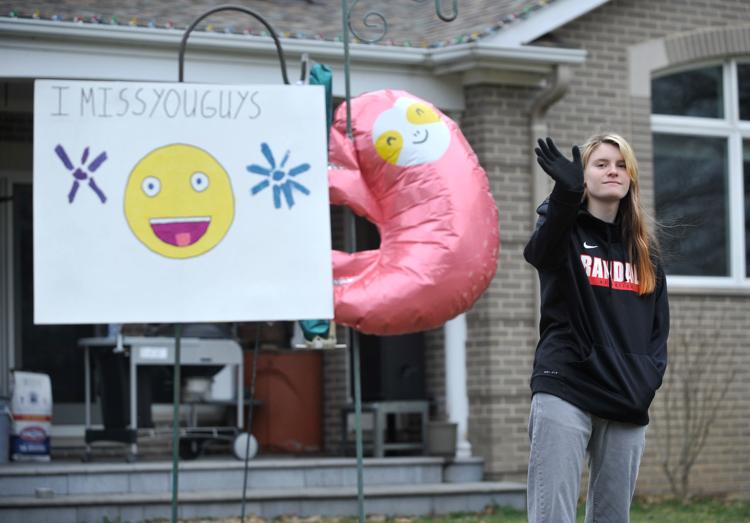 RANDALL PARADE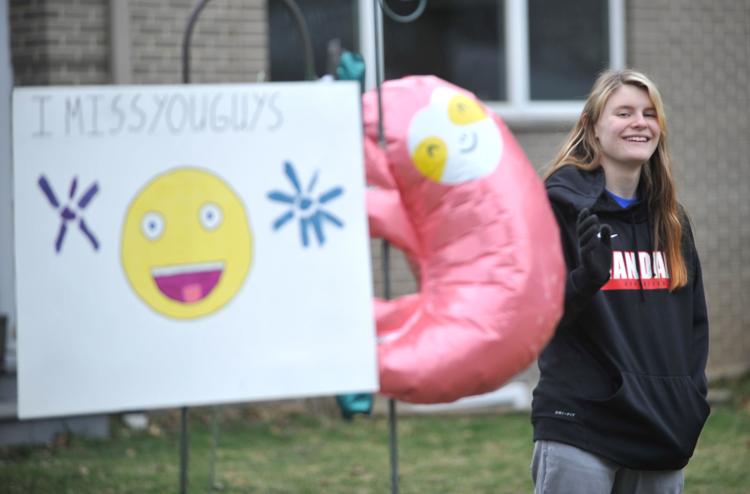 Here are photos sent to the Kenosha News by our readers showing us what they're doing at home to keep moving forward and pass the time during …
Concerned about COVID-19?
Sign up now to get the most recent coronavirus headlines and other important local and national news sent to your email inbox daily.