Growing up as one of four children in a blue-collar family, Racine native Roger Polack knows full well what it's like to struggle.
And he's determined to help those who need it most.
Polack, 37, a graduate of Racine Horlick High School, is facing off with Republican incumbent Bryan Steil in the Nov. 3 election for Wisconsin's First Congressional District seat. Polack defeated Bristol's Josh Pade in the Democratic primary in August.
For Polack, who is making his first venture into public office, the decision to run for election goes back to his background in Racine.
"I was born and raised in a family that struggled to make ends meet, like a lot of families here in southeastern Wisconsin," he said.
"I wanted to make sure that less families and less people have an upbringing that I did, be in a position to help lift up the community, and make sure there is access to jobs, health care and make sure that we can tackle some of the systemic issues that make peoples' lives more difficult."
Polack cited three main issues on his platform, with a revamped health care system at the top of the list.
"It's really important to me that we have quality, universal health care coverage to everyone across the United States," he said. "I believe access to quality, affordable health care is a human right. We have to ensure in our country that we have universal health care coverage. That's a big priority of mine."
The Affordable Care Act has been in President Donald Trump's sights since he took office, but to date, the health care system has not been replaced.
And Polack doesn't feel it needs to be completely torn down for something to work.
"I believe we build on it," he said. "There are ways. I think we should have a strong public option available on the marketplace. I'm in favor of keeping choice available. People who want their employer-backed insurance should be able to continue to have that, to have insurance they feel works for them."
Next on the to-do list are eliminating corporate money from politics, followed by creating better family-supported jobs in the area.
Polack pointed to the money he said Steil has received, which includes more than $200,000 that has been funded by banks and insurance companies he oversees as a member of the House Financial Services Committee.
"There's real institutional corruption in our country," Polack said. "I think we need to get that out, so we can focus on fixing some of the serious problems that we have like health care, lowering prescription drug prices, addressing (climate) change and enacting a more sensible health care system.
"All this money is influencing politics and buying politicians off, and making real change is difficult and next to impossible. ... We need to set up southeastern Wisconsin for success. I just don't feel like it's been prioritized, not just with Bryan Steil, but his predecessor, Paul Ryan, before him."
When it comes to job creation here, Polack said he feels there aren't enough chances for people to not only compete, but to succeed.
But it doesn't have to be that way, he said.
"I believe that, if given the opportunity, the people of southeastern Wisconsin can compete with anyone, anywhere," Polack said. "We have a strong track record of doing that."
An eye on Kenosha
Polack certainly has been keeping tabs on what's happening in Kenosha regarding the shooting of Jacob Blake and the civil unrest that has followed.
He said he feels like, moving forward, any positive changes here can serve as an example for the rest of the country.
"What we've seen in Kenosha over the last couple weeks, first off, the shooting of Jacob Blake was really horrifying," Polack said. "What I'm focused on, though, is that I believe the story of Kenosha in 2020 is not yet written. And I think it's already happening.
"We're seeing the community come together after this and having a dialogue between municipal government, police, community leaders, faith-based organizations to really talk about how the community can work together to make sure this doesn't happen again and to address the underlying problems that we saw come to the fore."
Where things go from here in the city will go a long way in writing that last chapter for the year, he said.
And Polack disagrees with the stance taken by his opponent on this issue.
"He's sending a message of fear," Polack said. "He was on the radio in Janesville and said, 'People of Janesville, this could happen to you, where your parade route is.' I don't think that message of fear is a helpful one. We're seeing that repeated over and over again.
"I'm not saying we need to blindly send a message of hope, either. There needs to be real change that happens and (we need) to address the problems head on. ... We need to focus on healing. I think there's a great opportunity here in Kenosha to do that."
Worked under Bush, ObamaPolack, a graduate of the University of Wisconsin-Madison and Georgetown University Law School, began working for former President George W. Bush in the middle of 2007 in the Office of Intelligence and Analysis. He then worked in President Barack Obama's administration in late 2009, when he was deployed to Afghanistan for nearly two years.
His focus with the Bush administration was dismantling the funding of terrorist organizations, Polack said, which came as recommendations from the 9/11 Commission. When he was in Afghanistan, Polack first worked as an analyst then as deputy director of the Afghanistan Threat Finance Cell, which focused on the funding of the Taliban and corruption.
While with that unit, Polack said the largest fraud in the history of Afghanistan, almost $1 billion, was uncovered. Polack had more than 40 civilian and military analysts who reported to him while in that role.
"I have a strong background in working on corruption overseas and working on stopping fraud, waste and abuse," he said. "We'll be bringing that to the table if elected to Congress. ... I spent 10 years in government, all of which was focused on keeping our country safe."
From working with the past two presidents, Polack then turned his attention to law, where he was an attorney focused on public international law and investigations.
Big day ahead
As to the importance of this particular election?
From Polack's perspective, there's more than just his race against Steil that's at stake.
"It's said every cycle that this is the most important election of our lifetime, but I truly believe that this is the case," he said. "We have the opportunity to move forward from an administration that turned a blind eye to COVID the first few months and did not put the people of this country first.
"That is the first and foremost job of the President of the United States and the job of government, to ensure that the citizenry is safe and secure. They've failed miserably at that. Bryan Steil is a part of that, and we have the opportunity, not just with the presidential, but (the other races), to bring about change and have individuals who care about security in this country, but also care that people's livelihoods and ability to thrive is at the front and center as well."
Polack said, if elected, he guarantees to put his constituents first in every situation.
"My interest will always be with the people of southeastern Wisconsin, first and foremost," he said. "I'm going to go into this seat fully independent from corporate special interest groups and will only be held accountable to southeastern Wisconsinites.
"I know what it's like to come from a family that struggled to make ends meet and will be working to lift up all families across this district."
Polack and his wife, Amanda, a fellow Horlick graduate, have two children, a son, Bennett, 3, and a daughter, Siona, 1. The couple lives in Caledonia.
VOTING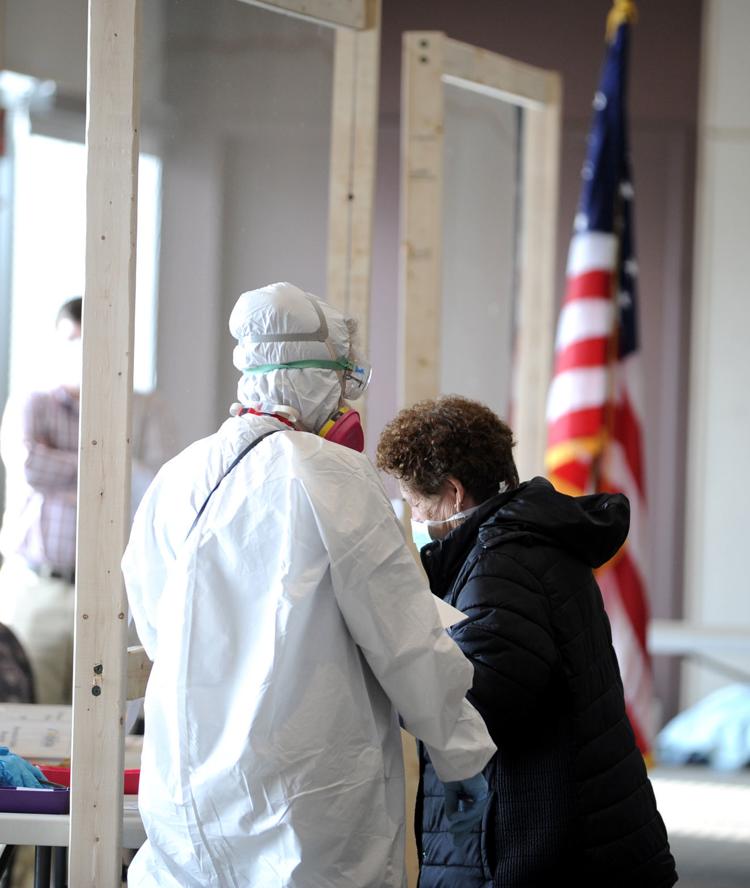 VOTING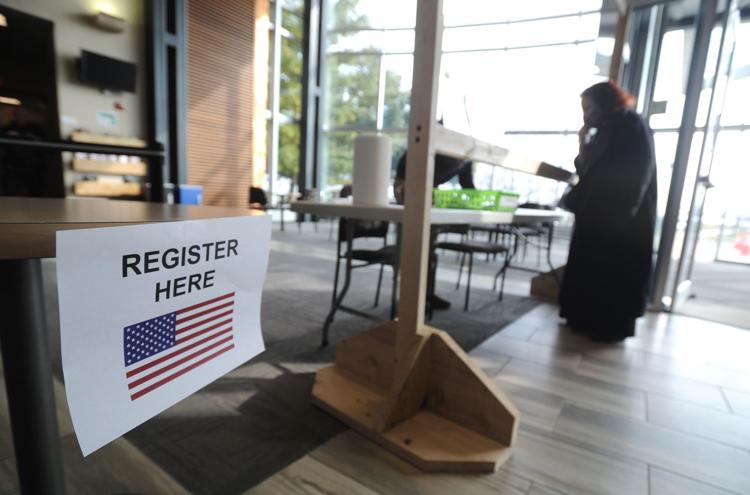 VOTING
VOTING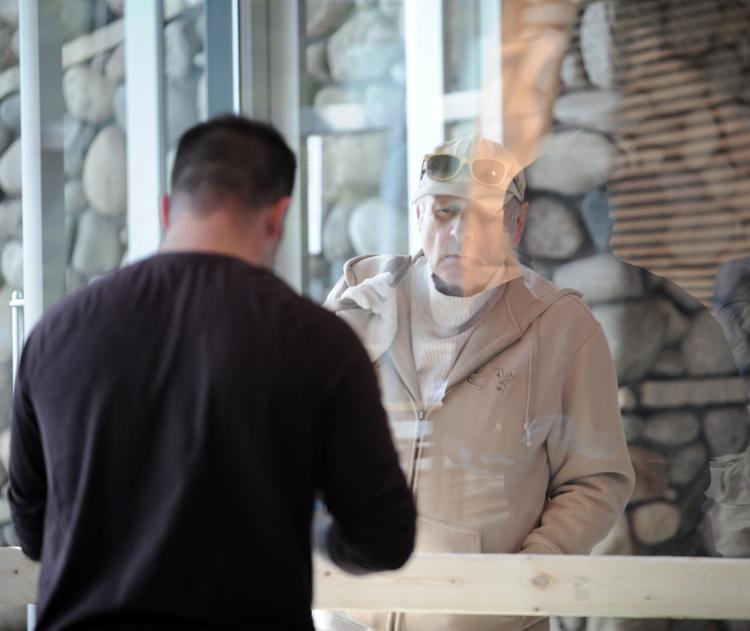 VOTING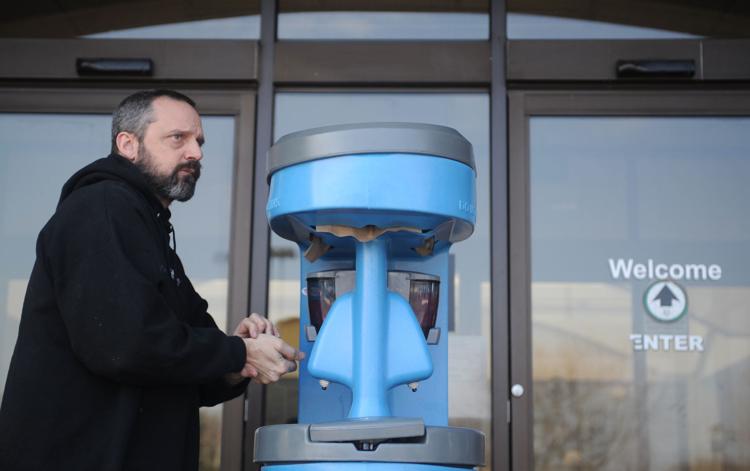 VOTING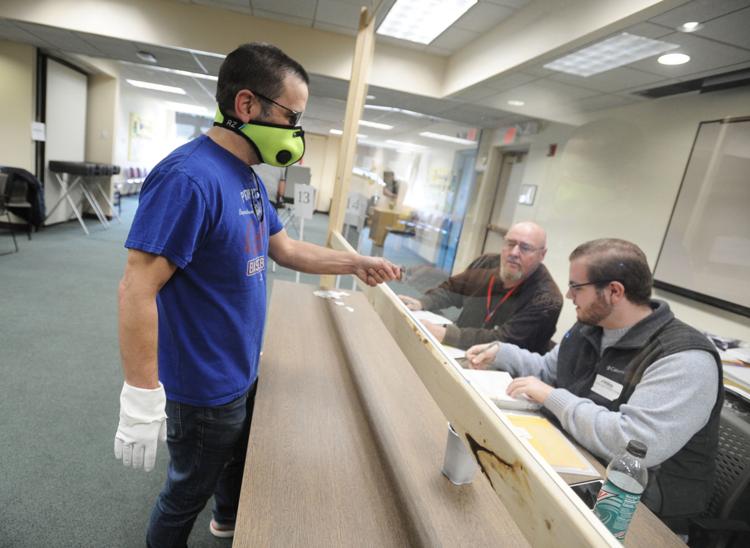 VOTING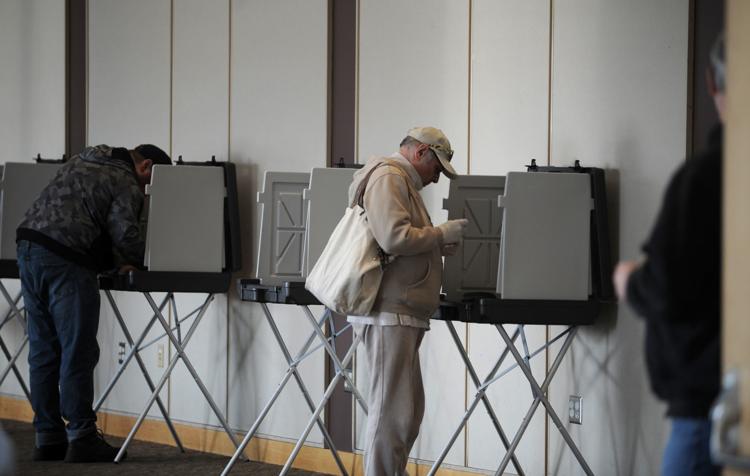 VOTING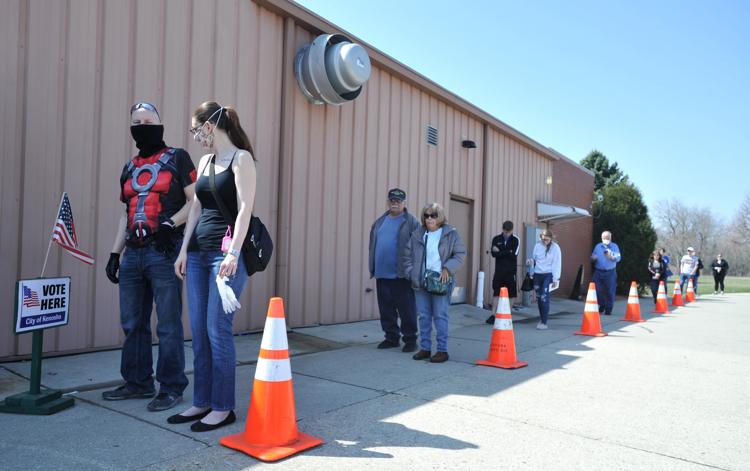 VOTING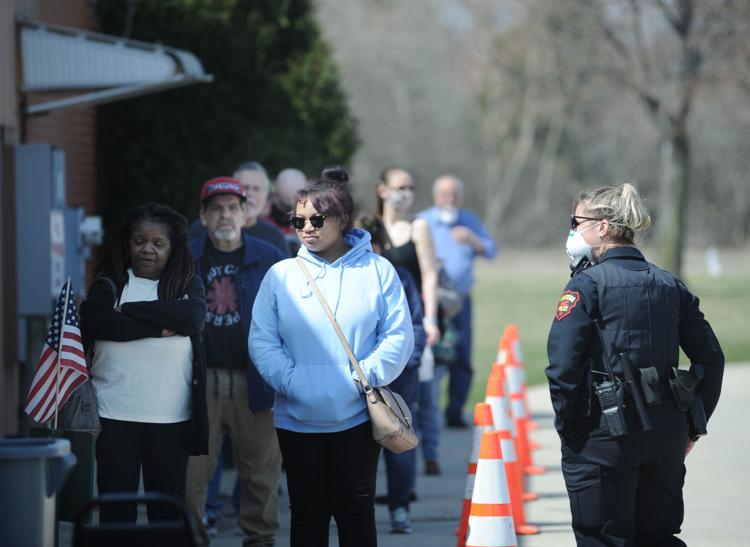 VOTING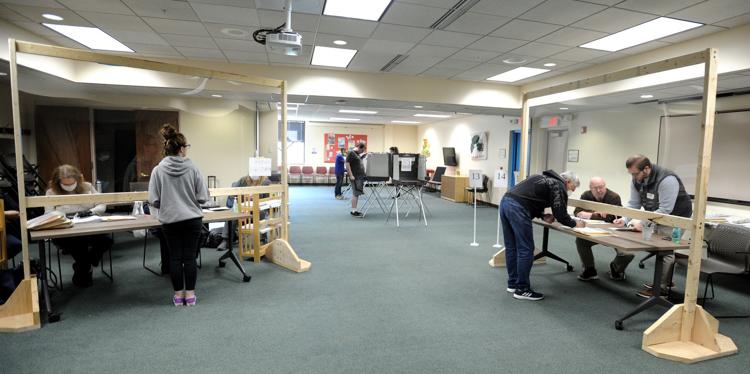 VOTING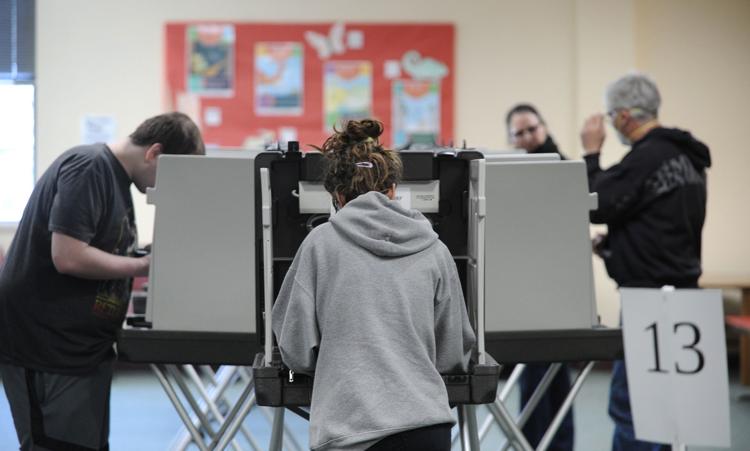 VOTING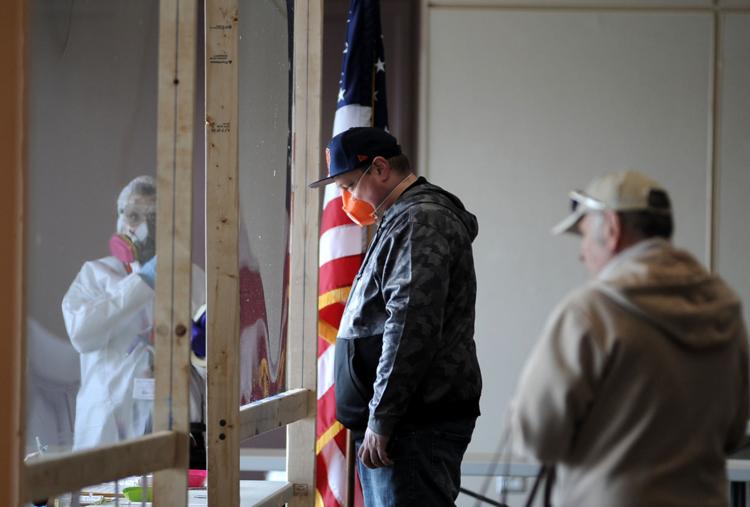 KENOSHA COUNTY POLLS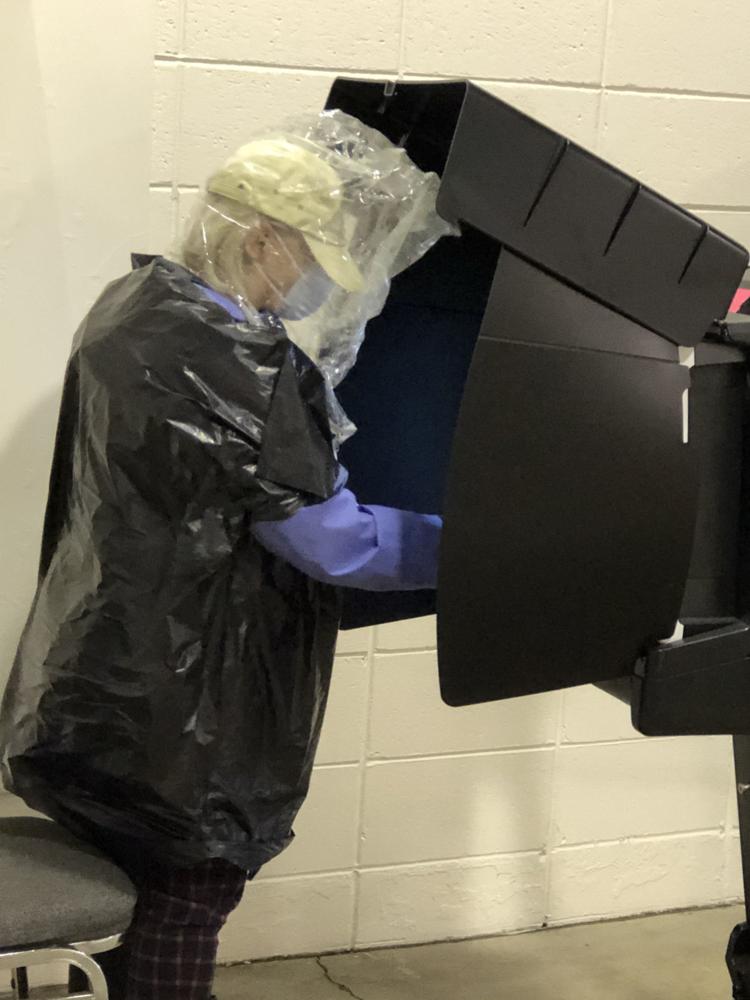 KENOSHA COUNTY POLLS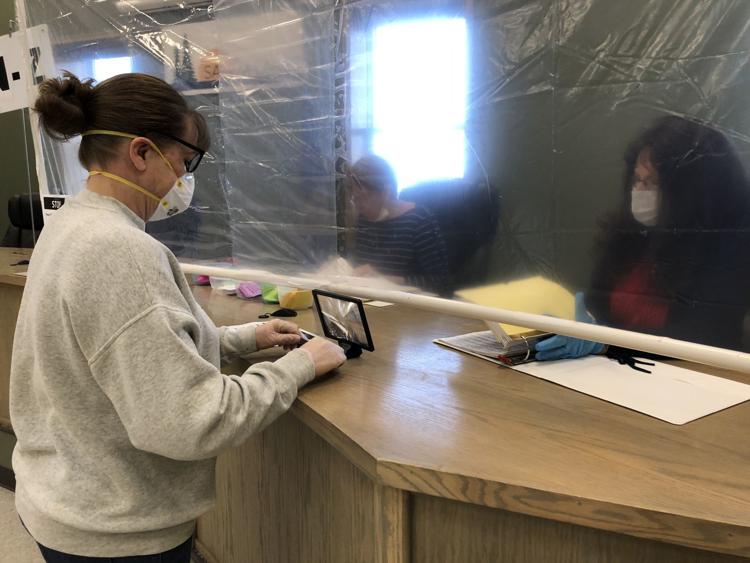 KENOSHA COUNTY POLLS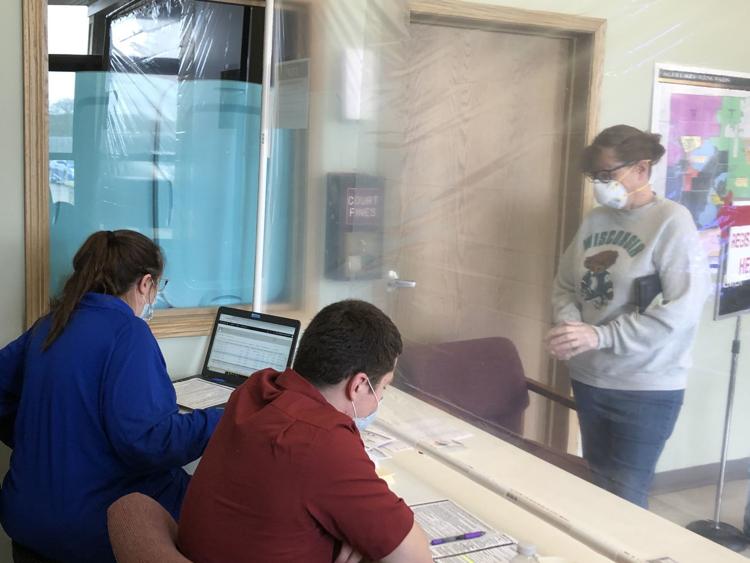 KENOSHA COUNTY POLLS
KENOSHA COUNTY POLLS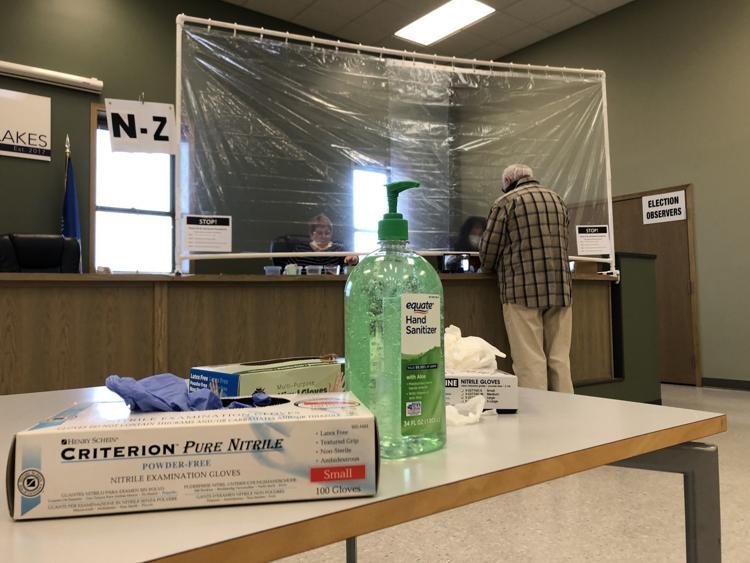 Journey Church, 10700 75th St., hosted a free food giveaway Sunday in a drive-thru style process, coordinated by the Journey Church Disaster R…
Get local news delivered to your inbox!
Subscribe to our Daily Headlines newsletter.