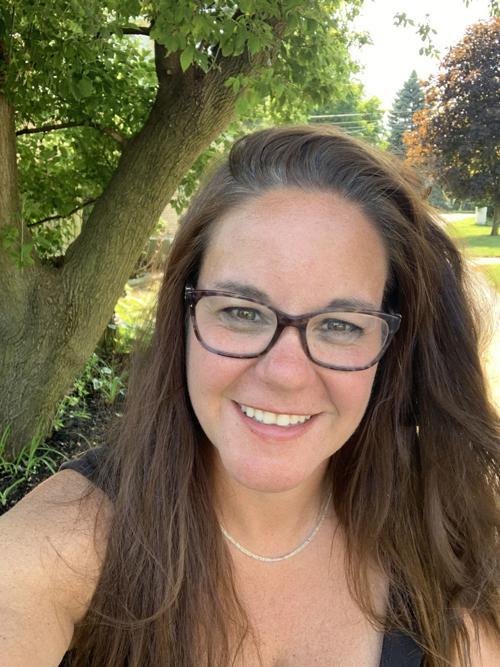 Occupation: 6-8 Kenosha eSchool Teacher
Current Residence: Pleasant Prairie
Tell us what you do to make a positive impact on the community: As an eSchool teacher for Kenosha Unified, I have had the opportunity to be the Blended Math teacher. I have the privilege of working with the gifted and talented students to excel in their math education.
What do you appreciate the most about Kenosha County? You cannot beat the educational system that Kenosha has to offer, K-12, public and private schools. Then when it comes to furthering your education you have the option of either UW Parkside which has a phenomenal Pre-Med program, Carthage, which has a lot of commitment to the community, and you have Gateway Technical College if you are interested in a trade.
Who inspires you, and why? My children inspire me. They inspire me to be open-minded, kind, helpful, and a life-long learner.
Tell us about the greatest life lesson you have learned so far: The greatest lesson I have learned is to be kind. Look for the good in others and share that with them. By lifting others up and find the good in people and situations makes it very easy to be kind to those around you.
What is the last good book you read or movie you've seen, and what did you appreciate about it? I recently read "Tuesday's With Morrie" again. The book helped me remember to slow down and find the good in those around me.
Where do you see yourself in 10 years? I am hoping to still be teaching in Kenosha Unified and making a difference in some one's life.
What would others be surprised to learn about you? Before coming to Kenosha Unified, I was a middle school/ high school German teacher in Menasha.
What is the most adventurous thing you've done? When I was 25, I backpacked through Europe with my younger brothers. We were gone three weeks, and had the time of our lives.
If you could have dinner with any four other people (living or dead), whom would you invite and why? Bill Gates — beyond being a business man, has a foundation to fund efforts to improve the world; Ellen DeGeneres — She is funny, shows courage, and has a kindness campaign; Abraham Lincoln—Self-educated man, selfless and was easy to forgive; Sal Khan — His focus was to help others become educated.The combination of these four would be life changing. All four are/were centered around improving the people around them. Through education, financial help, and humor.
Tell us about your favorite teacher: My favorite teacher was my high school German teacher, Frau Anderssen. She opened the world for me. After my first trip to Germany, I learned to have more appreciation for the United States. Frau always went above and beyond to make learning come to life, and our trip was the cherry on top.
What is the best gift you've ever received, and what made it so special? I received a ring on my graduation from Carthage College, from my Godmother that she had received 31 years before upon her graduation from Carthage.
What would you do if you won $1 million? I would start a foundation to help students further their education through scholarships. Students need to be involved in community service, possess leadership skills, and be involved in extracurricular activities.
Get local news delivered to your inbox!
Subscribe to our Daily Headlines newsletter.