An annual march by a local organization advocating for LGBTQ community members focused on the lives of Black people and people of color, and their deaths being marginalized, because of their sexual orientation.
This year's Kenosha Pride march, titled "Pride Without Prejudice," took to the streets to call to attention Black and people of color whose deaths have not been widely reported. Sunday's event, which started at Library Park and continued with a march and protest at Veterans Memorial Park, also observed 8 minutes and 46 seconds of silence in remembrance of George Floyd, a Black man who died while a white police officer knelt on his neck, despite his pleas that he could not breathe.
Black and transgender woman Jordan Braxton, director of public relations for St. Louis Pride and guest speaker for the event, said she was "angry, upset, irate, annoyed, vexed, irritated, exasperated, irked, displeased, provoked, galled and …plain (expletive) pissed off."
"Once again, my trans siblings have been left out of the conversation, or better yet, the movement when it comes to outrage over black people being murdered," she said.
Many have been murdered by their own friends, family, loved ones and strangers and even by the police, Braxton said.
"And there's no outrage, no protests. Some of their killers are still at large, able to walk, talk and breathe when my trans siblings can't," she said. "And that upsets me to my core."
Braxton referred to Tony McDade, a transgender person who was shot and killed by police in Tallahassee, Fla., just two days after Floyd's murder by police in Minnesota.
She said that within a four-week period five transgender women of color were killed in the U.S., two on the same day at the same time.
"No outrage. No protest," Braxton said.
On June 9, during Pride Month, one transgender woman was lured into a park where she was ambushed and shot to death; the other pulled from a river with trauma to her head and face and her legs amputated, Braxton said.
"No outrage, no protest," she said.
More than 157 transgender people killed since 2013
In a one-week period — on June 30, July 1, July 3 and July 4 — four trans people, three of whom were black, were killed, according to the Human Rights Campaign.
Since January 2013, more than 157 transgender and gender non-conforming people were victims of fatal violence, and at least 134 were people of color.
"That's a staggering 86 percent," she said.
In 2019, at least 22 transgender and gender non-conforming people were killed in the U.S. All but one were black, she said.
"Black trans lives matter. Say it with me," she said. "Black trans lives matter! Black trans lives matter."
While the nationwide protests have focused police brutality centered on Black lives lost, Braxton said, the names of Black transgender men and women are missing, but not less important.
"Where are the names of my trans siblings that have been murdered thus far in 2020? There have been 21 trans people killed in six months, that's more than 3 siblings a month. At this rate, we could have 42 trans siblings killed in 2020. That would be a record. A record I don't ever want to see.
"Have you forgotten them? You don't say their names. There's no justice for them. There's no outrage whenever a trans person of color is murdered. … Do Black trans lives not matter? They matter to me."
She said, while violence against Black people has been at the forefront, the lives of Black transgender people must also be at the center of the discussion.
"We have to. We've got to start doing better y'all," she said.
Issues are 'intersectional'
Diamond Hartwell, of Kenosha, said that "race, sexuality, religion" and other factors are all intersectional.
"When you make an us vs them scenario, or in this specific case a Black community vs the gay community scenario, it's really just cheating both of them.
"LGBT history is black history," said Hartwell, one of the speakers at the event that drew more than 200 people, who congregated in the noontime peaceful protest.
Marsha P. Johnson was a Black transgender woman who pioneered the LGBTQ movement, Hartwell pointed out. Johnson was a prominent figure in the Stonewall uprising of the late 1960s.
"Without Marsha, who knows where we'd be?" she said.
Bayard Rustin, a gay, Black man, was among those who was behind the first march on Washington in 1941 to protest and end racial discrimination in employment. Main organizers of the national Black Lives Matter movement are lesbian, she said. Angela Davis, known for her involvement in the Black Panther movement of the 1960s, is a lesbian, Hartwell, added.
"Black history and LGBT history — they're intertwined. We know the hurdles of being Black. We know the hurdles of being queer or being trans," she said. "Do we begin to imagine the hurdles of being both? Can you sympathize with your peers who are Black and … if Black people are queer and Black, Black trans people are Black and trans. There's no or. The LGBT community is the Black community."
She said that, when considering the Black Lives Matter movement, it must include all Black lives, whether they be Black and queer, Black and Muslim or any combination of Black.
A protest, not a celebration
Dan Seaver, president of Kenosha Pride, Inc., which coordinated the march said that this year's event was being staged as a protest and not a celebration as in year's past. The festival, which usually accompanies the march to Veterans Memorial Park, was canceled, in part due to the COVID-19 pandemic. The event also marks the 51st anniversary of the Stonewall riots, protests against a police raid at a popular night club, which sparked the gay rights movement in New York City in 1969.
"We decided to take from being a celebration march to a protest in support of all Black lives," he said. "The number of Black and Black and queer people who have been killed in this country in 2020 is astronomical. Right now, we're just a few short of the total number in 2019."
Last year, there were a total of 27 deaths, he said.
"We found it important to make this a priority, despite not doing our normal celebration," Seaver said. "We can't sit on the sidelines. This is the roots of the LGBT movement."
Ariel Crowder of Kenosha, who was registering to people to vote, said she joined the march because "I want to help make the change that we want to see."
For Stacie Elbert of Kenosha, attending Sunday's event was a first for her.
"I've been participating online, joining in and sharing stories on social media. But I thought it was time to finally come out and show up and in person," she said. "I just want to do something, to show up and let people of color, the Black community, the LGBT community in Kenosha know I stand with them."
Kaeleb Thomas of Kenosha said he came to the march because most of his friends identify as Black and as LGBTQ.
"With me being an African American myself, it is pretty much my sense of duty, as well as an honor to be out here," he said. "And to put my voice not online but in person that change needs to be now, not later."
March, Veterans Memorial Park
Following the speeches in Library Park, participants in Sunday's Pride Without Prejudice event marched to Sheridan Road from Library Park, and then from Sheridan Road to 54th Street — where they turned back towards the lakefront and gathered again in Veterans Memorial Park.
There, Ald. Anthony Kennedy, who has been a supporter of Kenosha Pride since it began, spoke on his experience growing up the son of a "black, lesbian, feminist, Baptist minister," and how that shaped his world view.
"These marches are my heritage; these marches are the things I looked forward to as a kid, because being the son of a black, gay, lesbian, militant feminist, society told me I didn't belong. This wasn't my society; this wasn't where I belonged.
"And that was reinforced when I watched television. That was reinforced when I watched the news. That was reinforced when I saw movies. That was reinforced when I saw that my teachers didn't look like me. That was reinforced time and time again."
However, he said, as a child, he would travel with his mother to demonstrations "every weekend."
"And when I would gather with these people, I saw people that looked like my mother. I saw people that looked like me. I saw a vision of what could be in this country," Kennedy said.
And while he believes the nation is still in need of much progress, Kennedy called himself a critic, yet fierce supporter of America.
"While it might be hard to love this thing we call America, I still and always will believe in this concept of America," Kennedy said. "Our country has survived for 242 years because we're an experiment in the form of government that empowers people, demands us to question authority and accept that different is not scary, but powerful.
"And understand that the sum of our fears, the sum of our fears is not greater than the sum of our hope."
IN PHOTOS: Key Kenosha events that won't take place this year
Pops Band in rainy Civic Veterans Parade 2019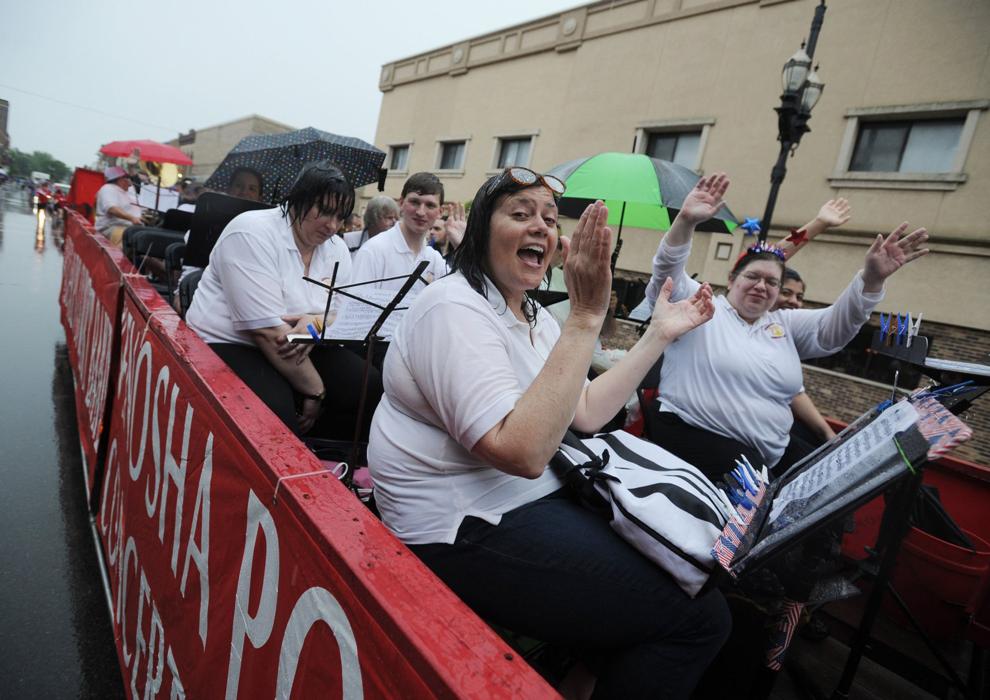 CIVIC VETERANS PARADE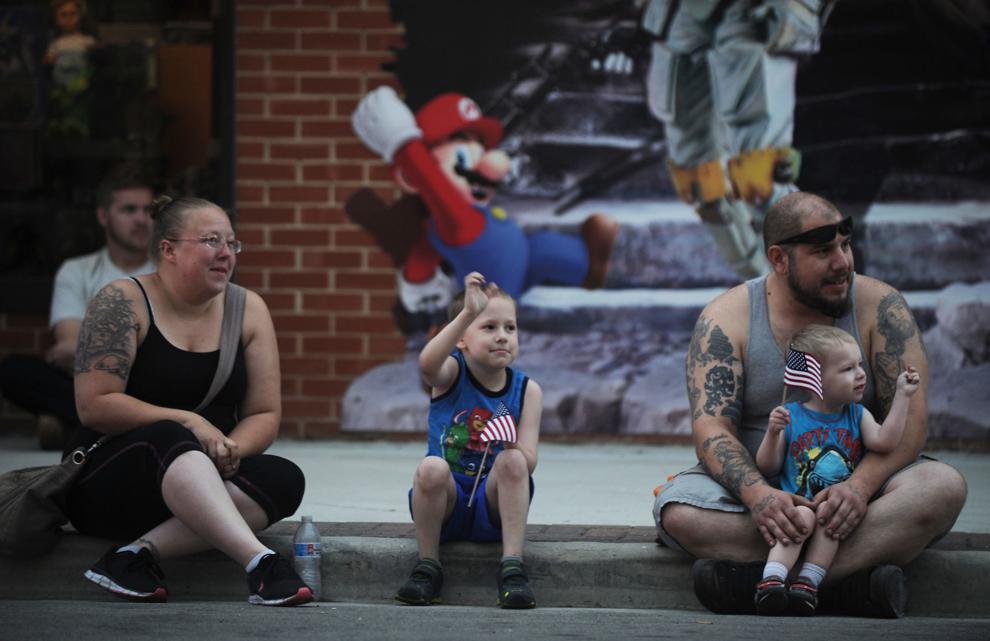 CIVIC VETERANS PARADE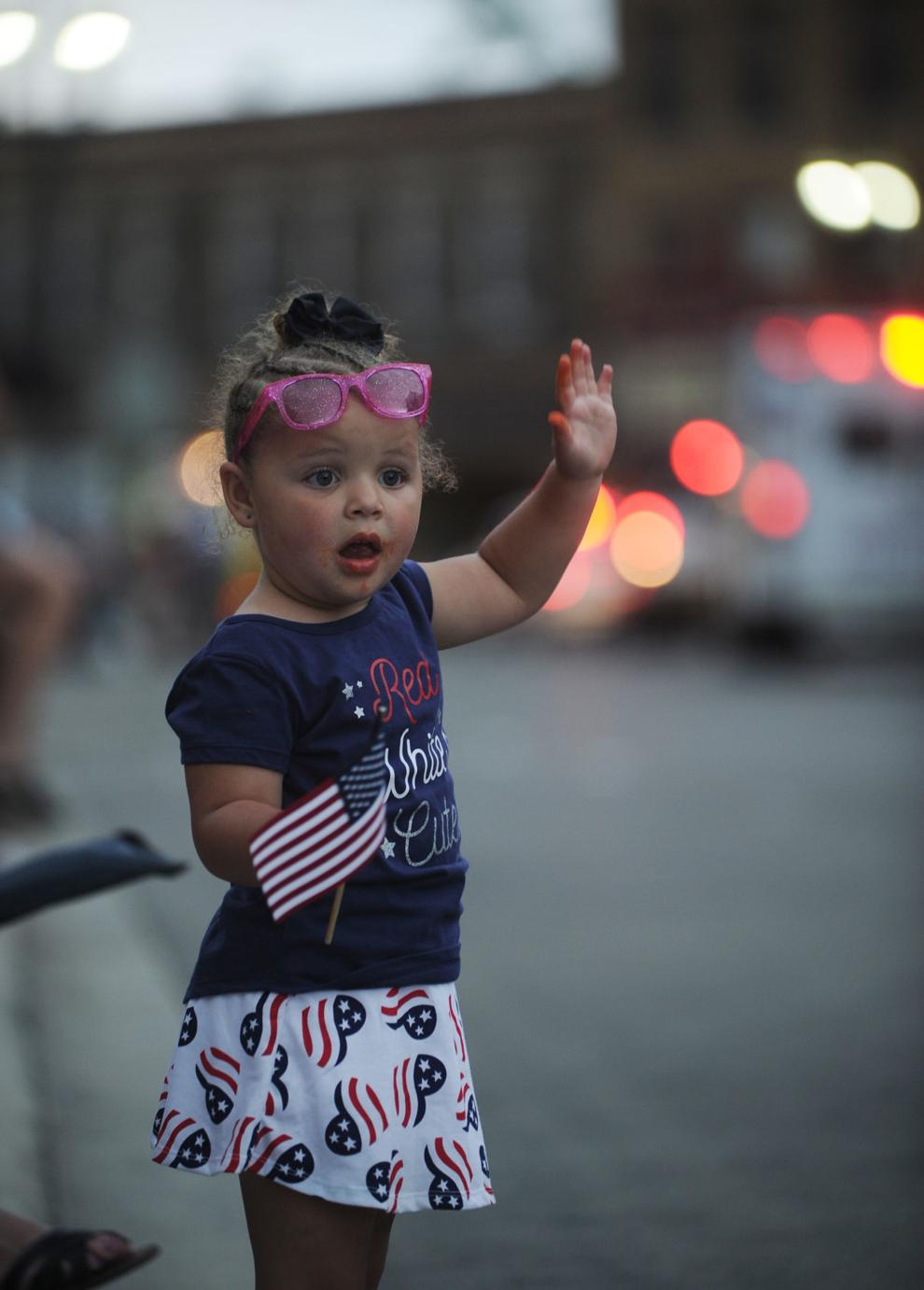 CIVIC VETERANS PARADE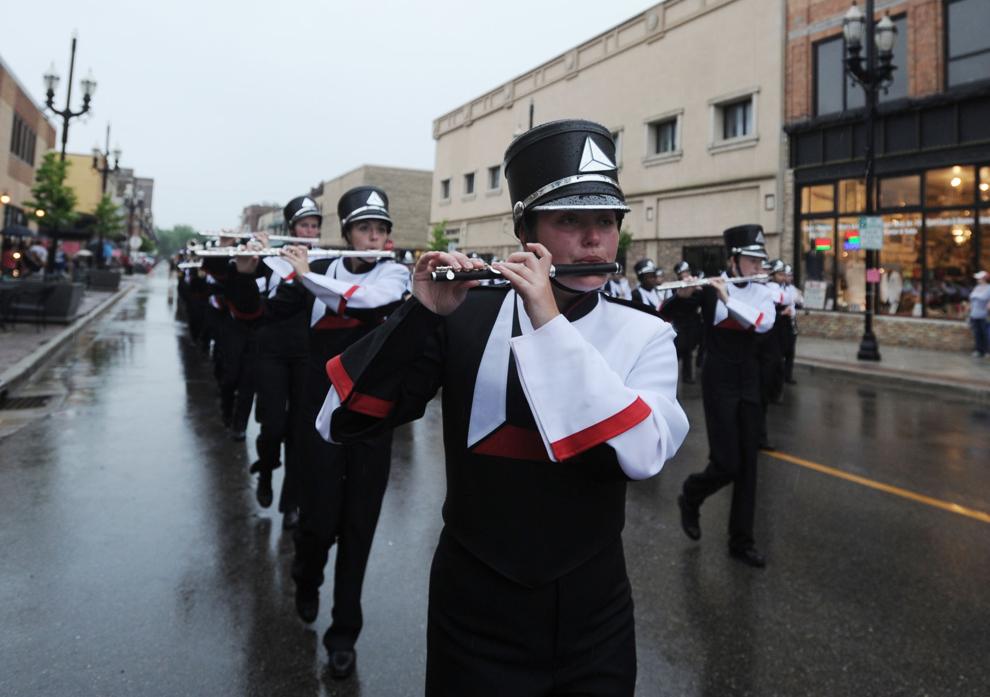 CIVIC VETERANS PARADE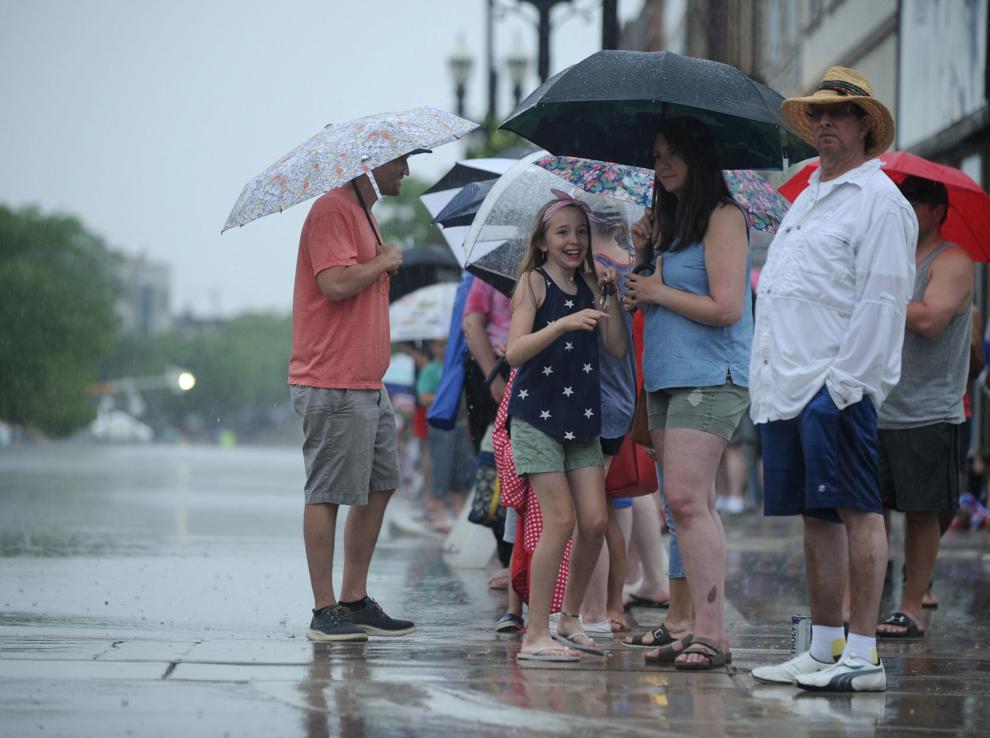 CIVIC VETERANS PARADE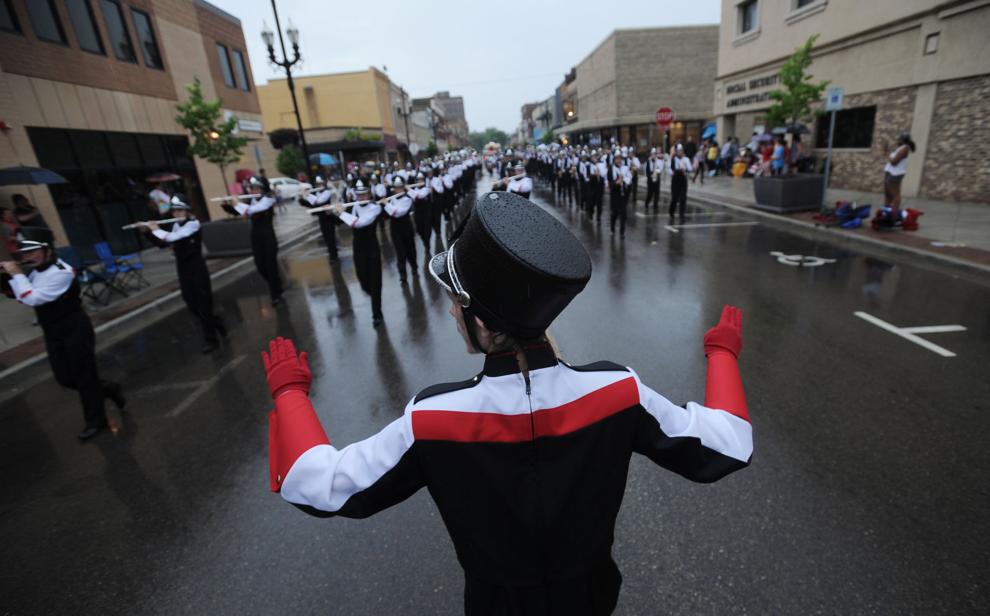 CIVIC VETERANS PARADE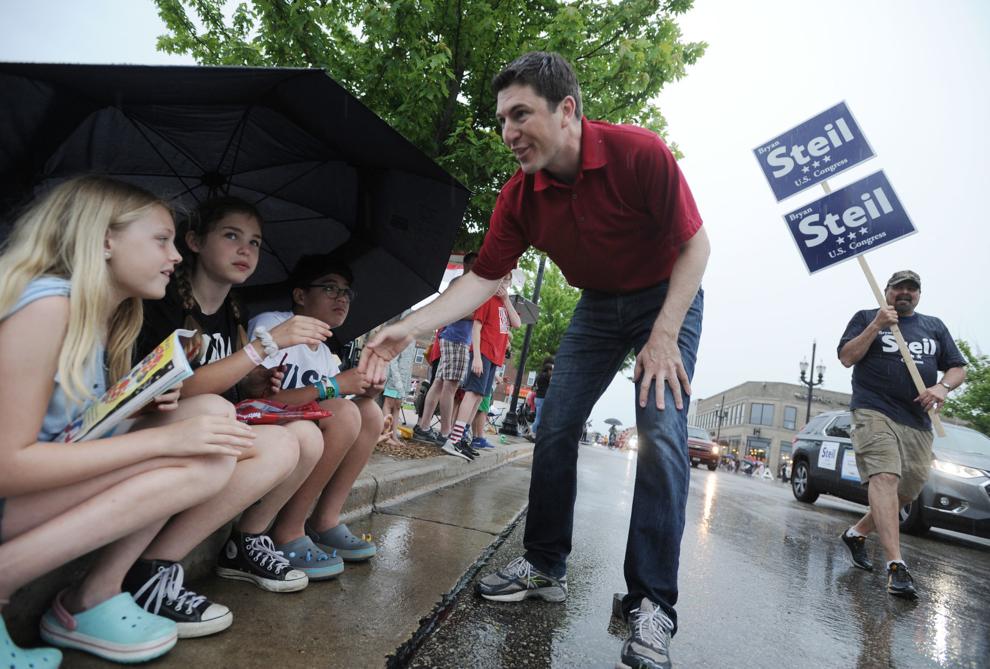 CIVIC VETERANS PARADE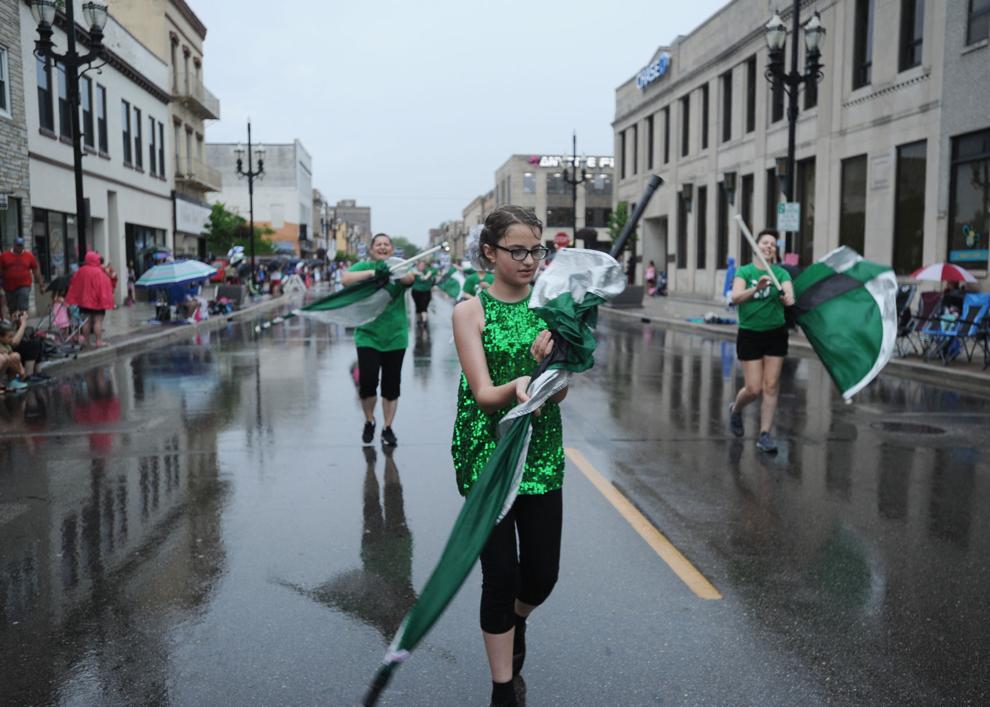 CIVIC VETERANS PARADE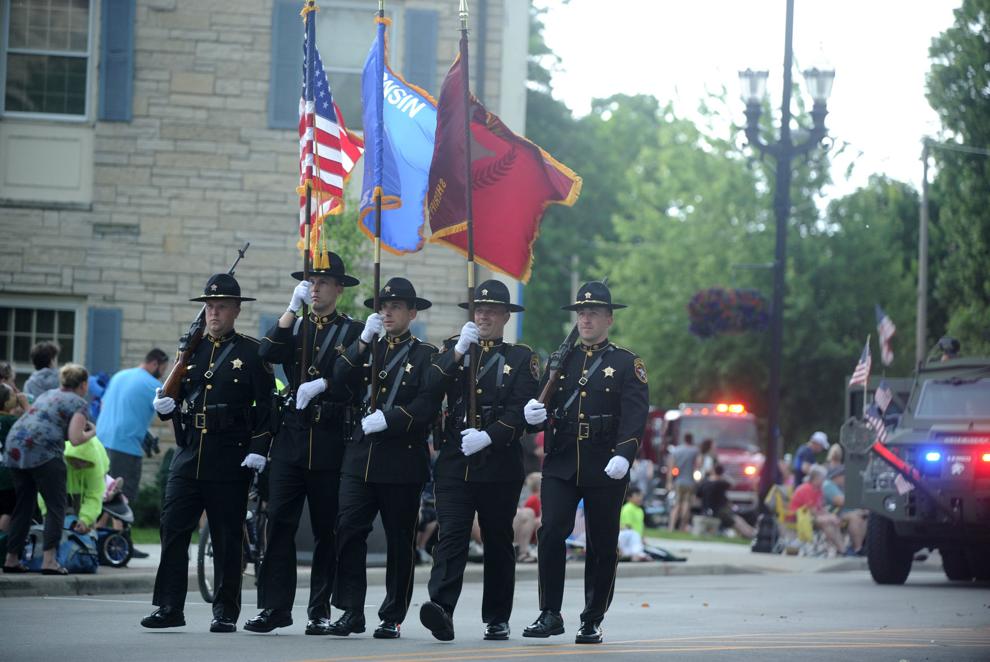 AMC HOMECOMING CAR SHOW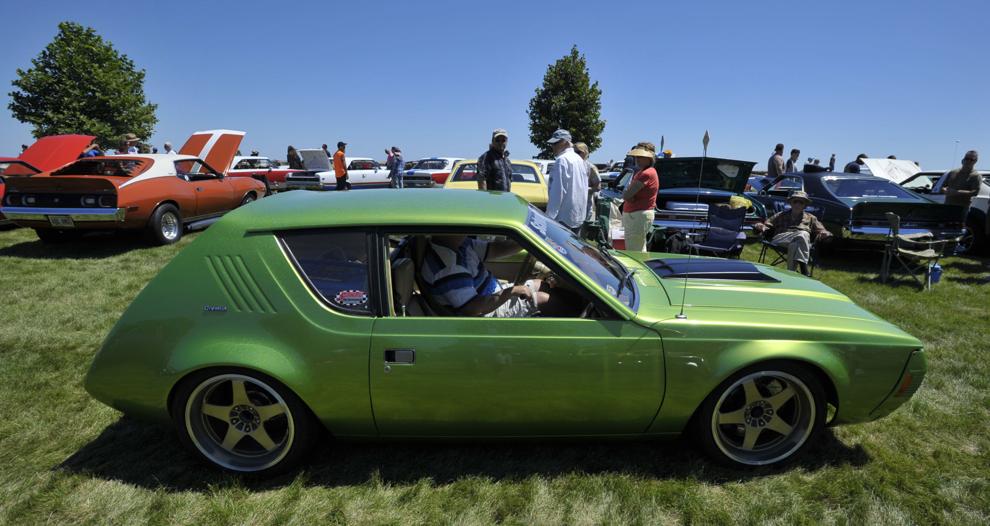 AMC HOMECOMING CAR SHOW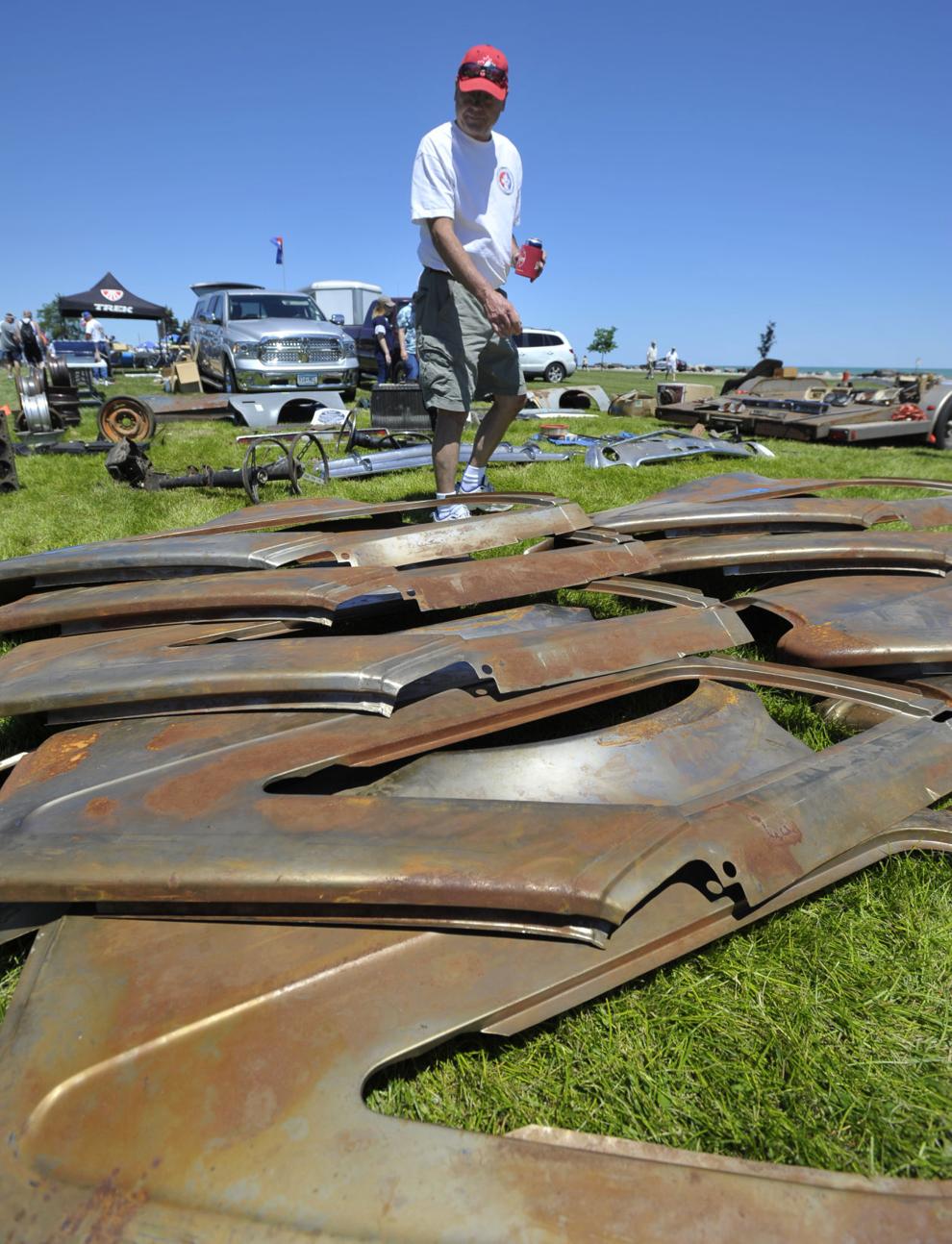 AMC HOMECOMING CAR SHOW
TASTE OF WISCONSIN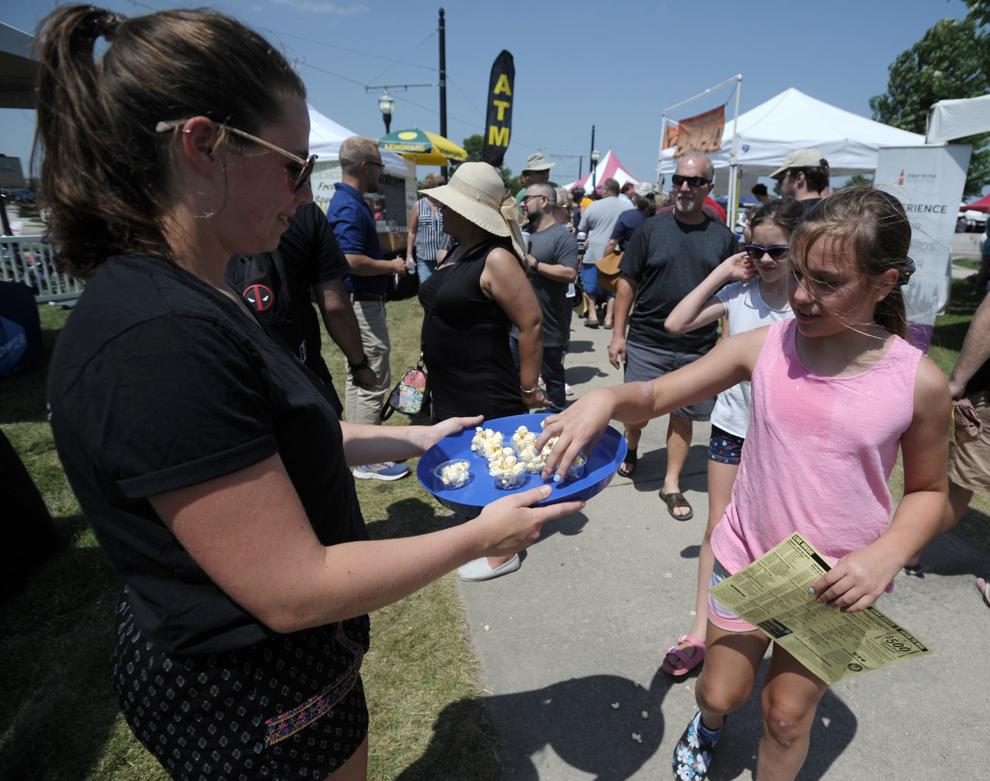 TASTE OF WISCONSIN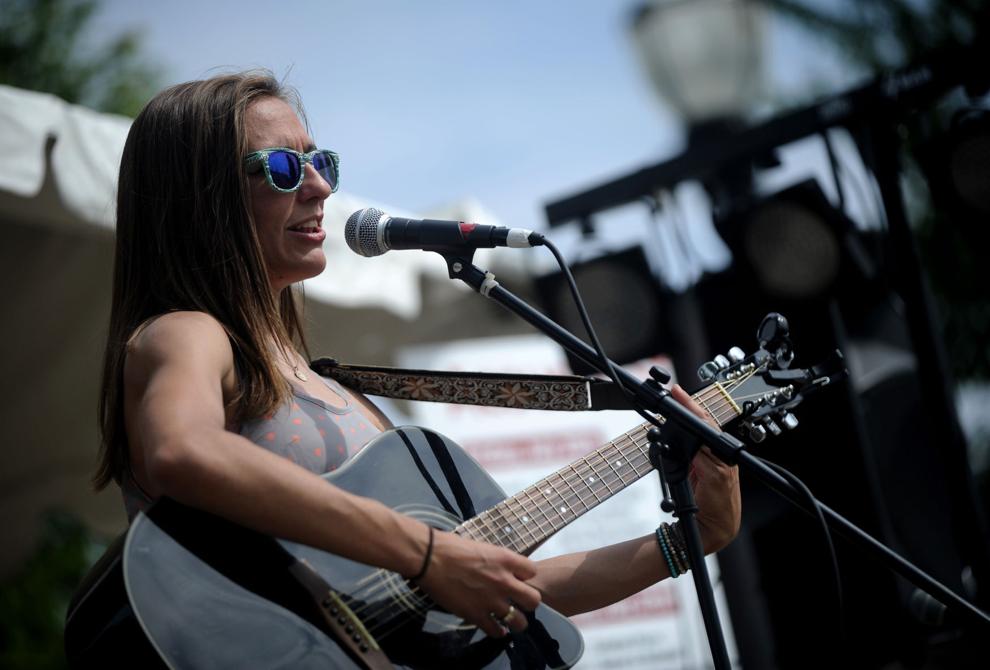 TASTE OF WISCONSIN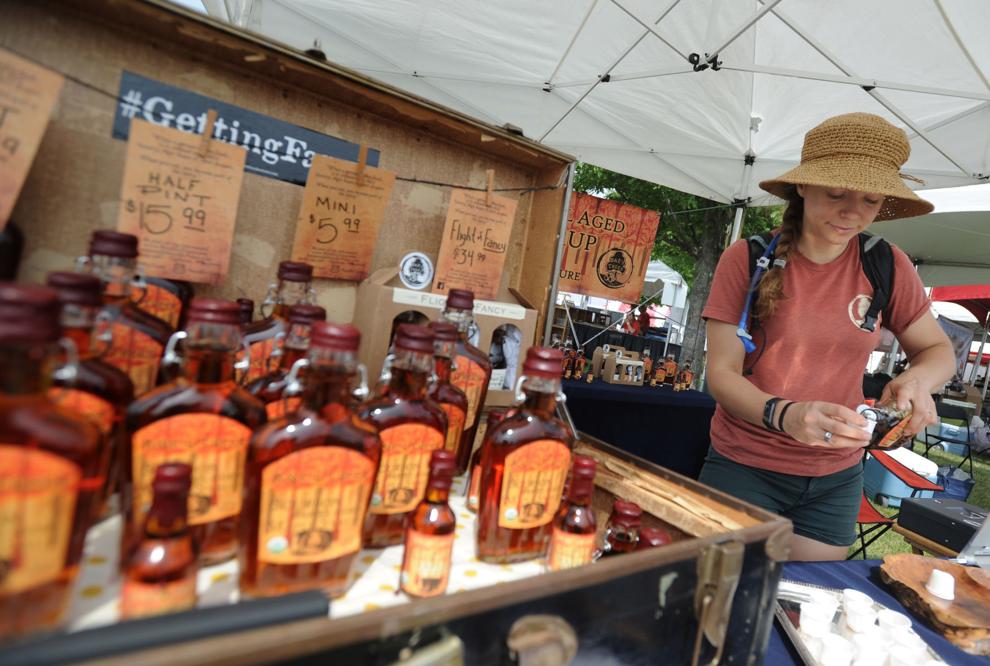 TASTE OF WISCONSIN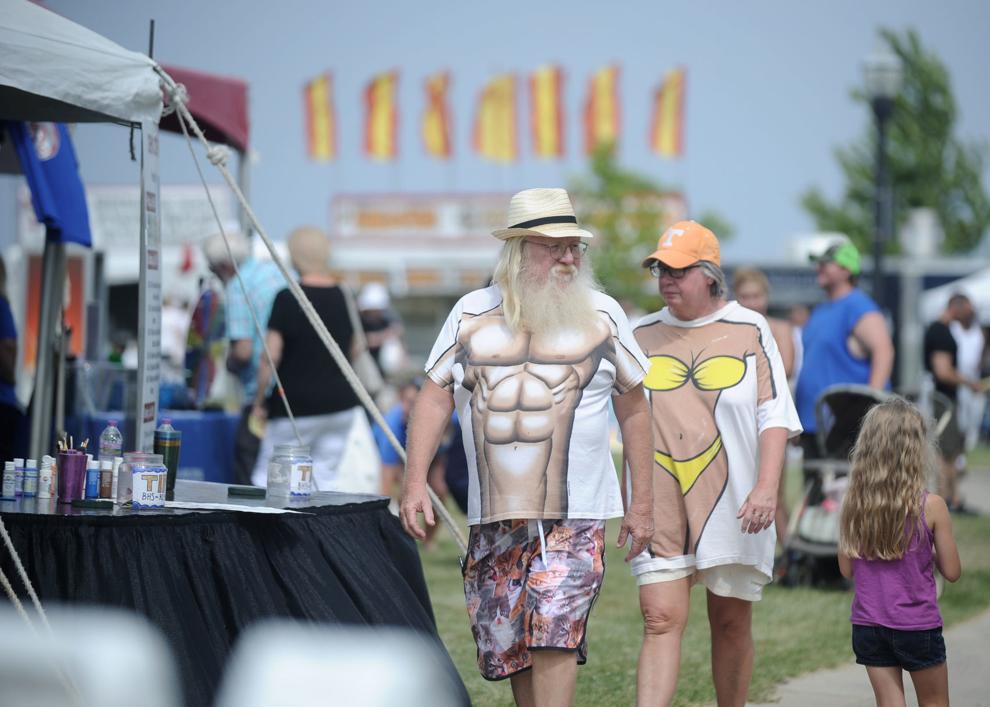 TASTE OF WISCONSIN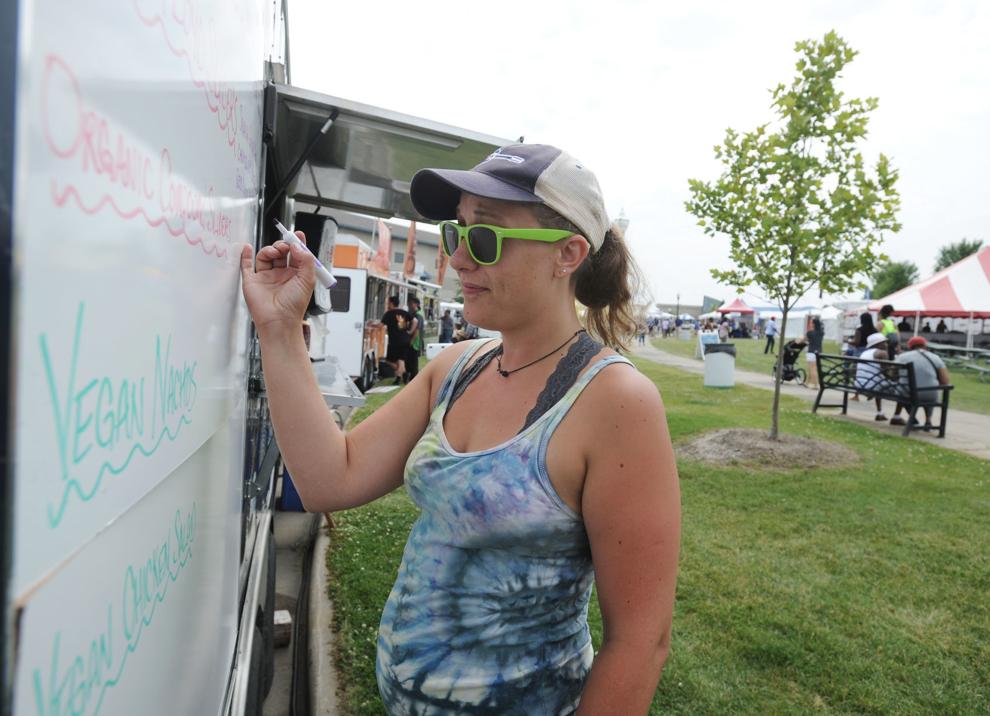 Kenosha County Dairy Breakfast and DairyAir Bike Ride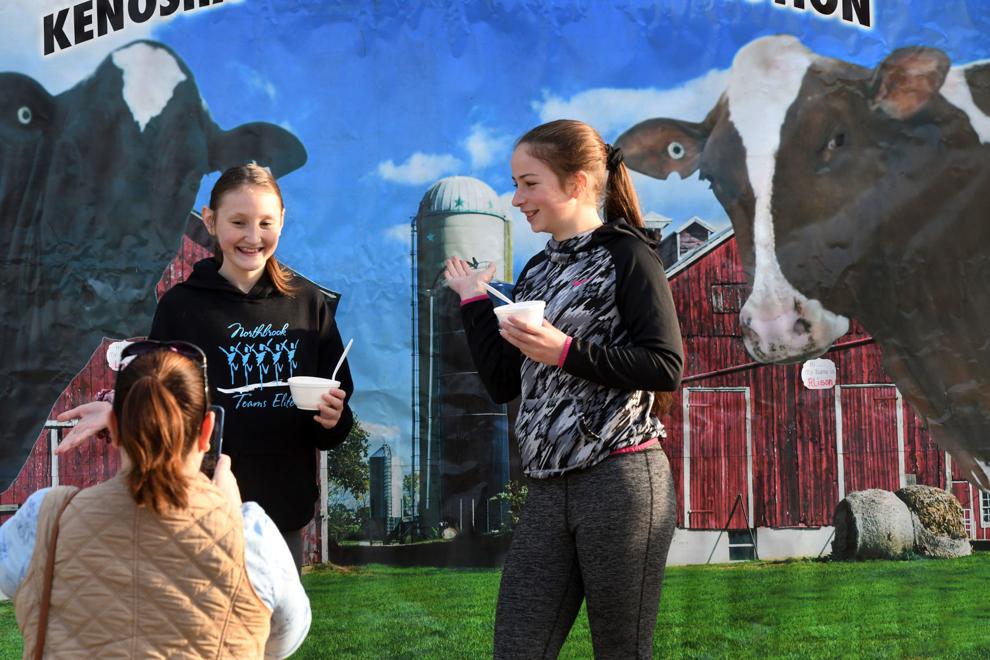 Kenosha County Dairy Breakfast and DairyAir Bike Ride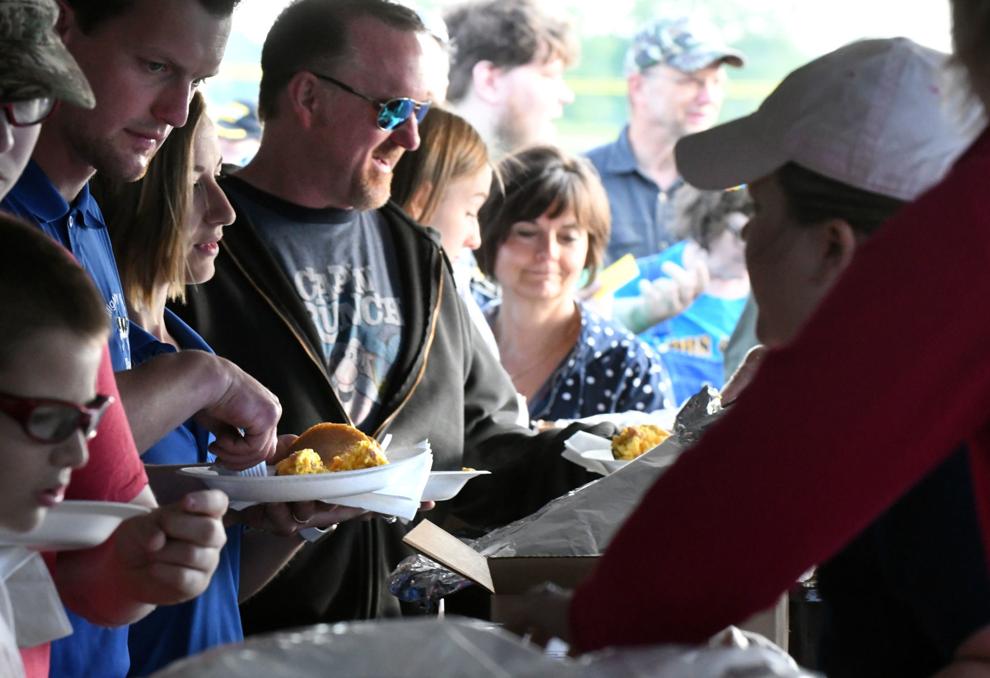 Kenosha County Dairy Breakfast and DairyAir Bike Ride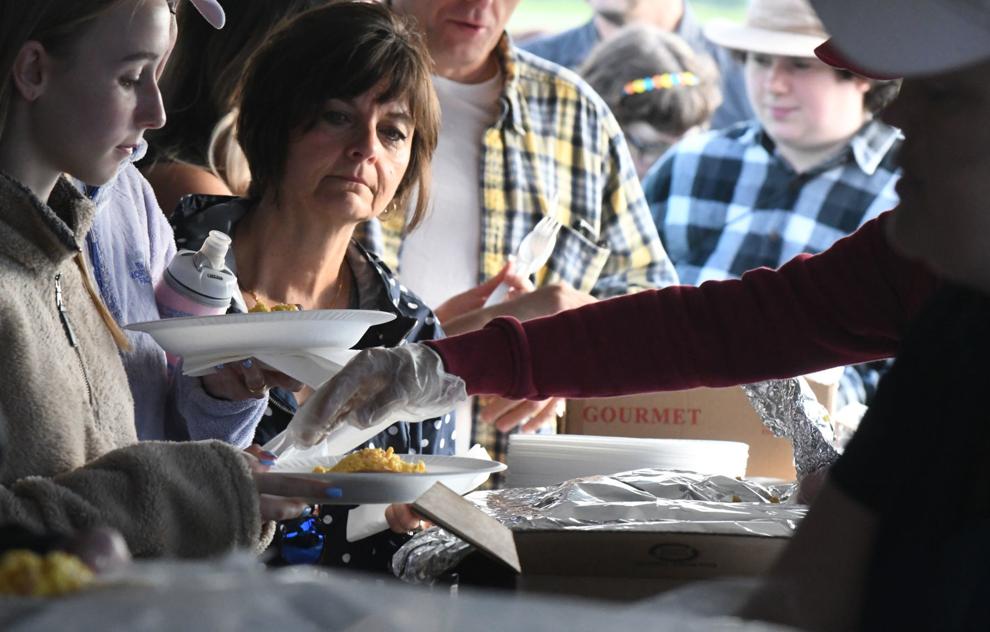 Kenosha County Dairy Breakfast and DairyAir Bike Ride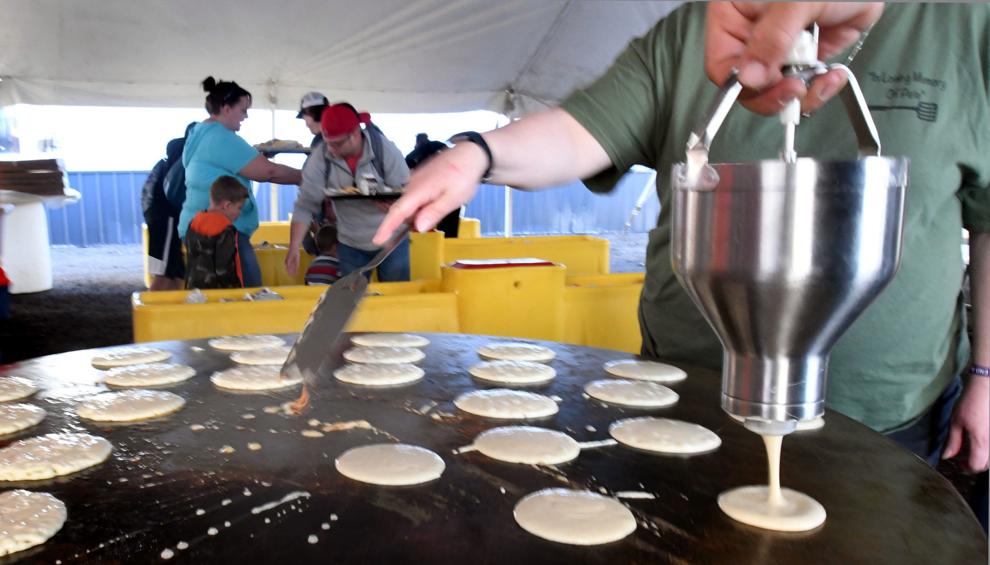 Kenosha County Dairy Breakfast and DairyAir Bike Ride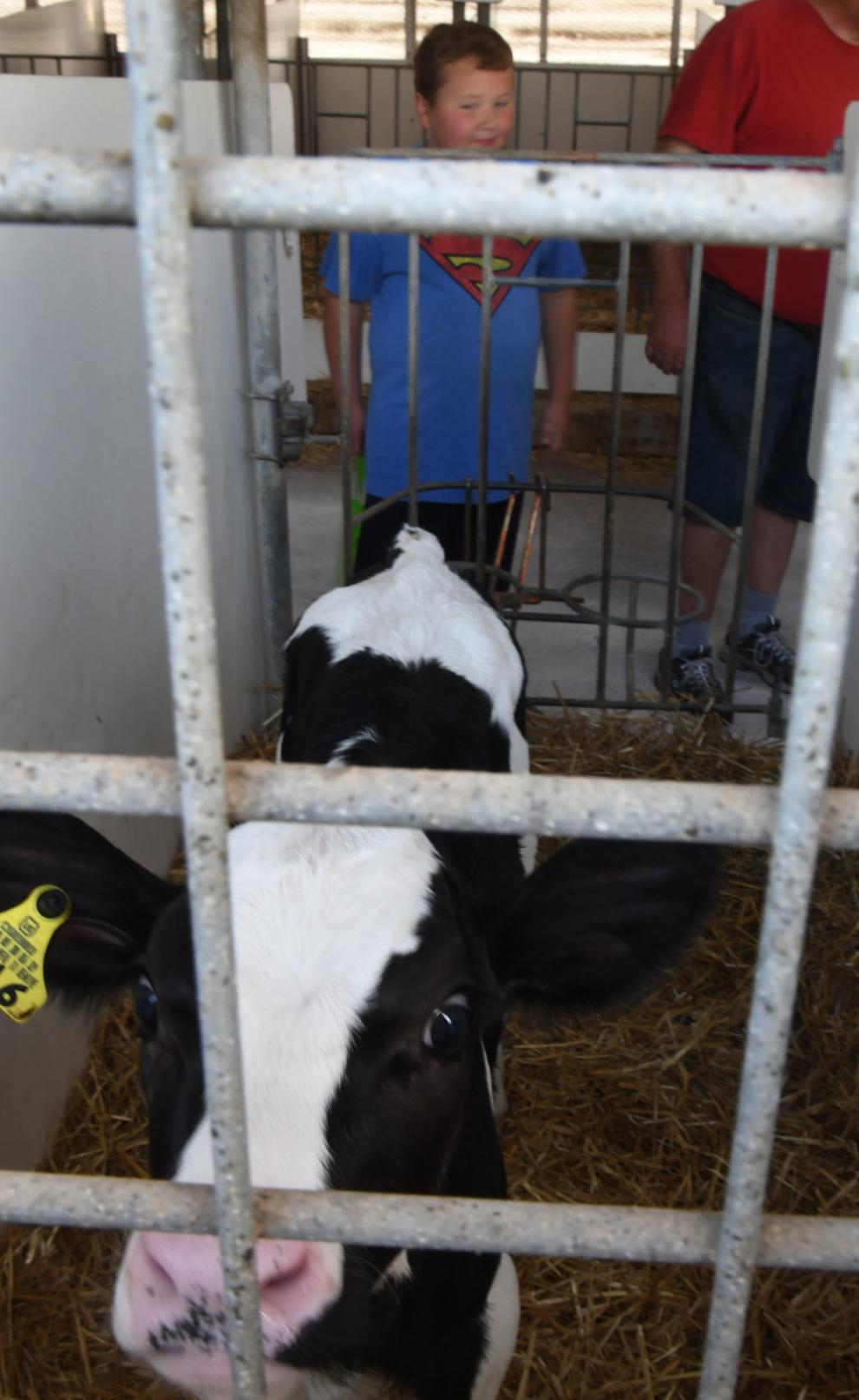 Kenosha County Dairy Breakfast and DairyAir Bike Ride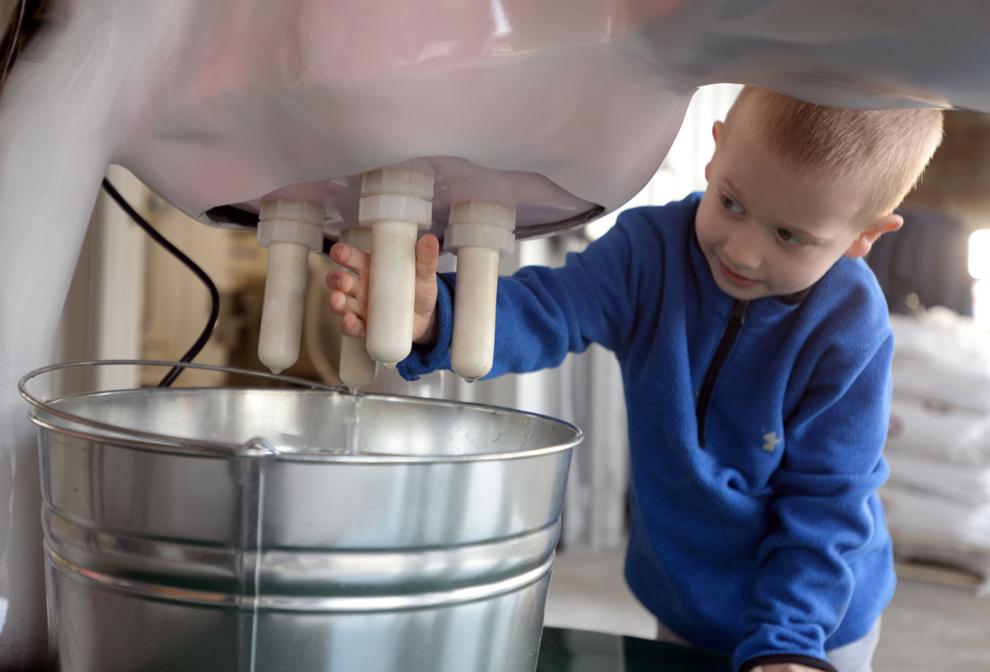 Kenosha County Dairy Breakfast and DairyAir Bike Ride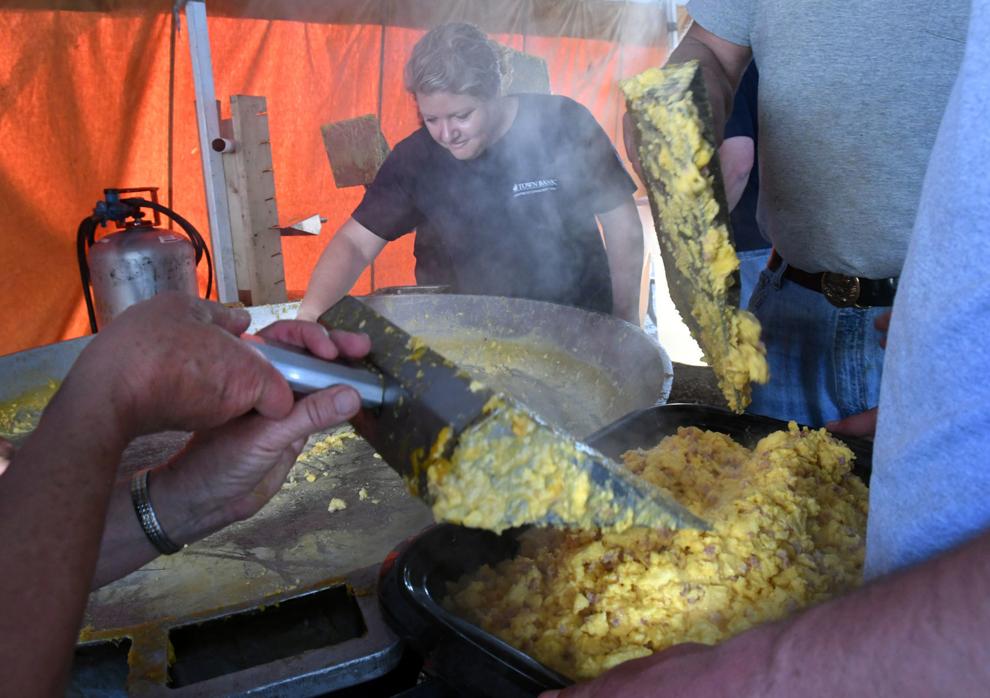 BORDER WARS BEER FESTIVAL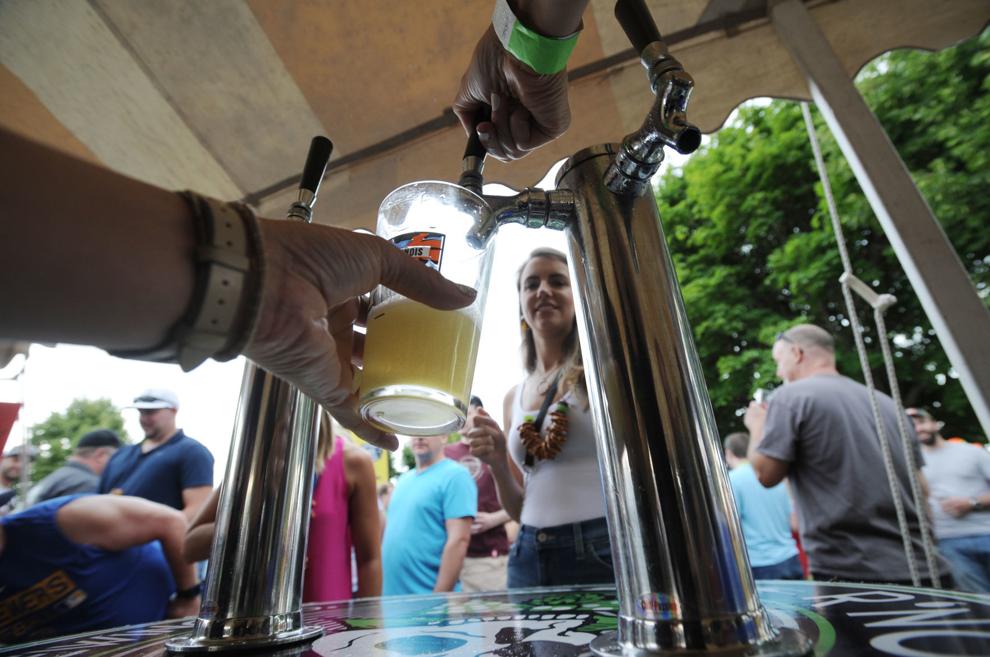 BORDER WAR BEER FEST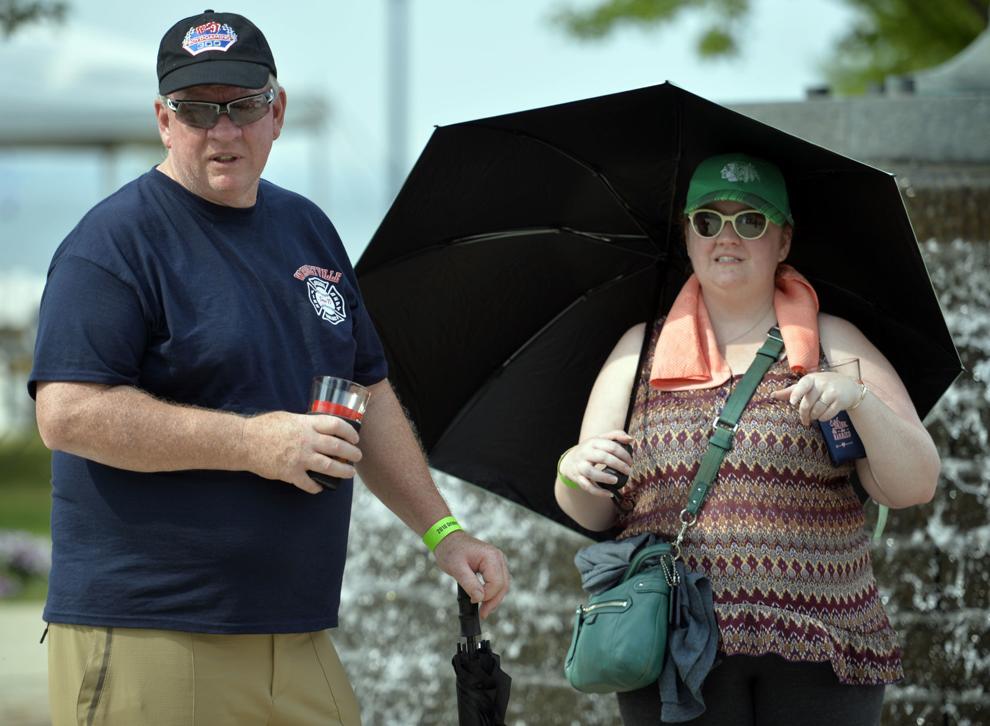 BORDER WAR BEER FEST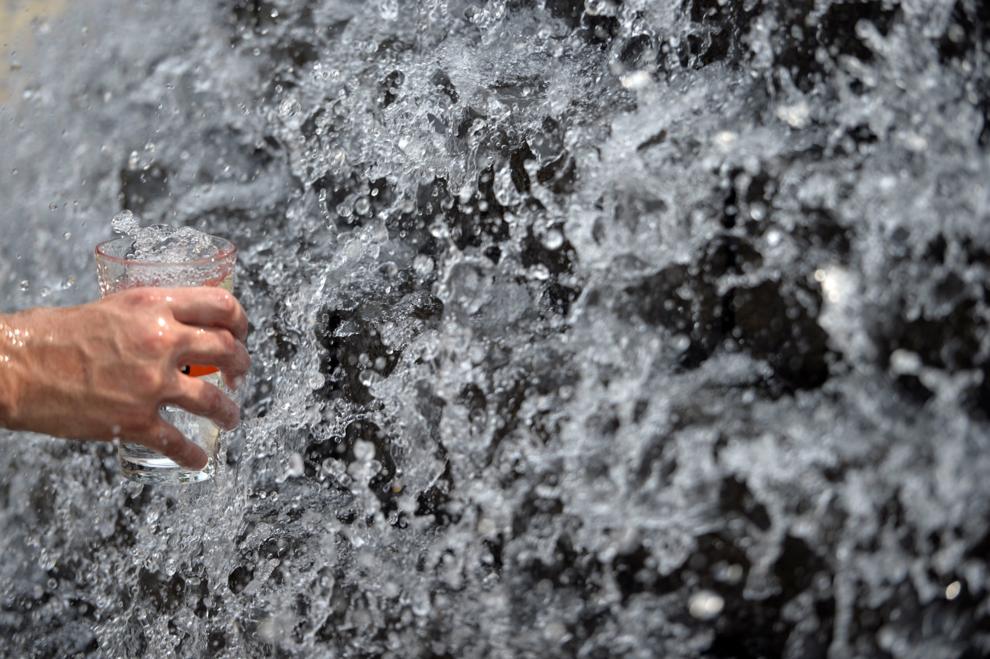 BORDER WAR BEER FEST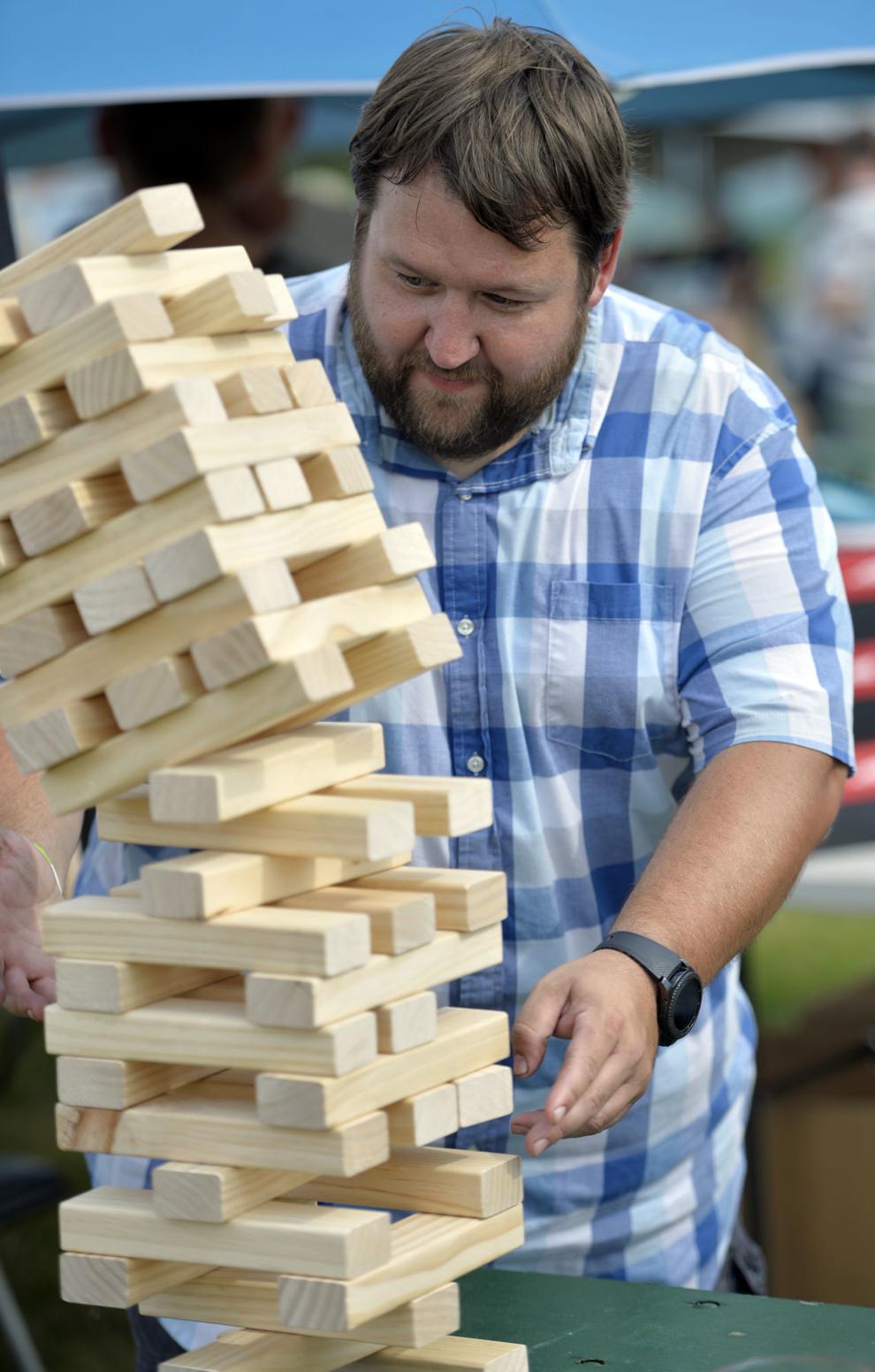 BORDER WAR BEER FEST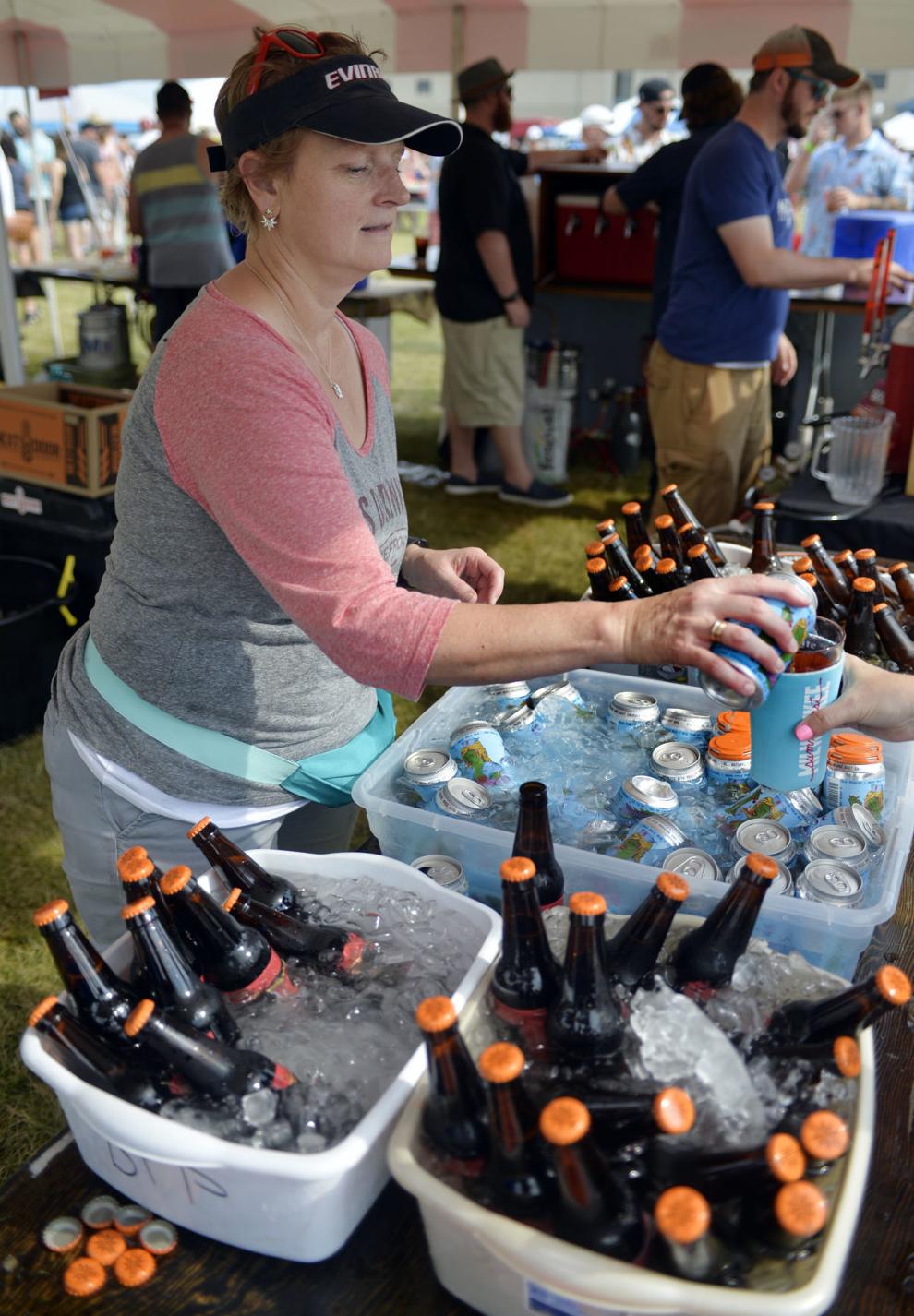 BORDER WAR BEER FEST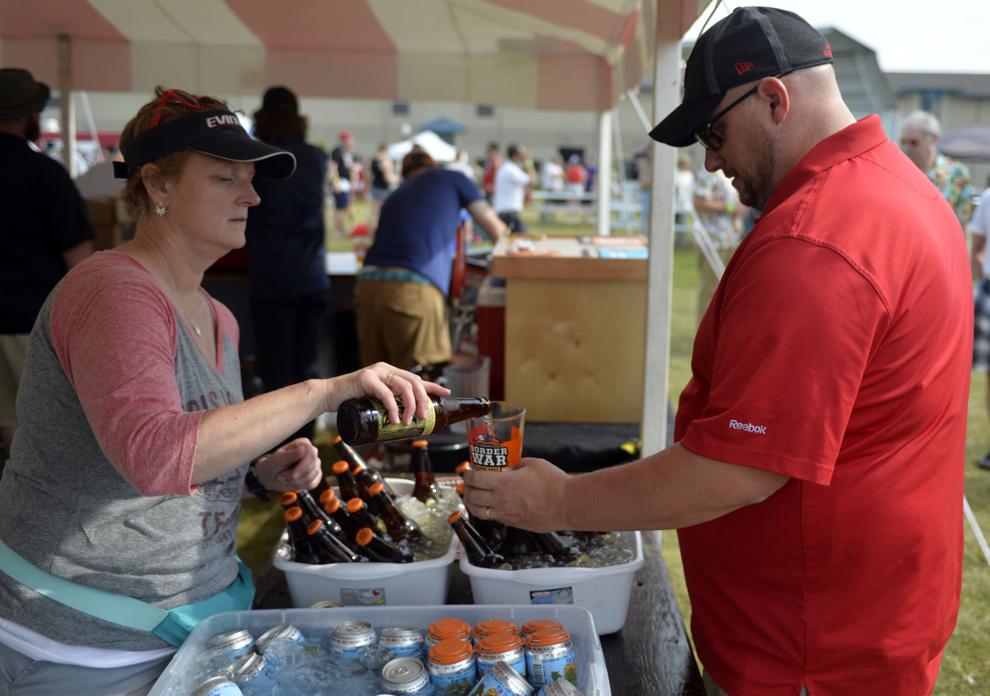 FOOD FOLKS SPOKES WOMEN'S PRO RACE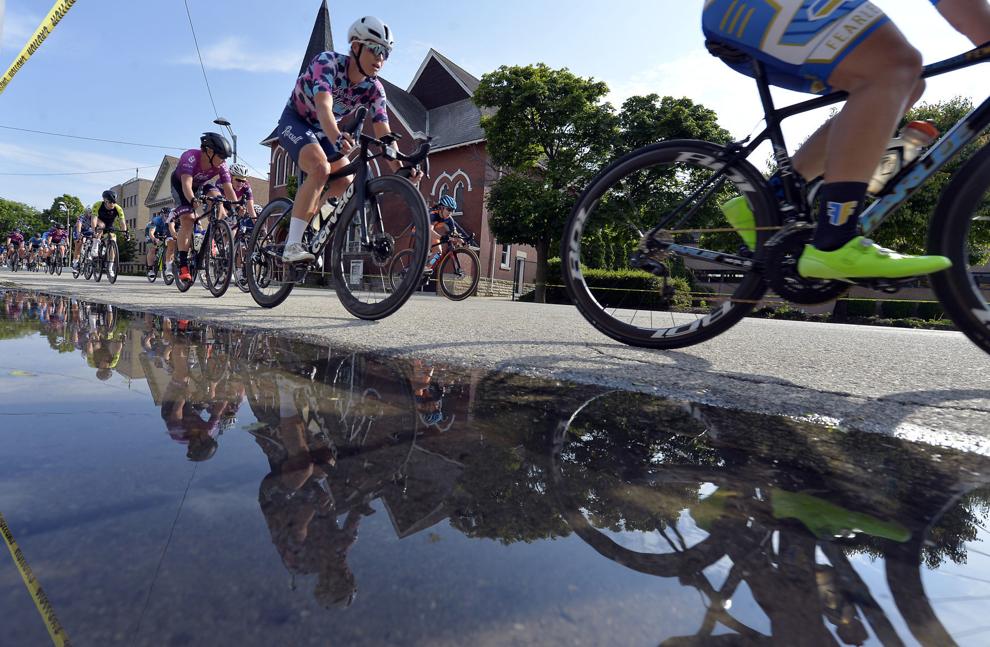 FOOD FOLKS SPOKES MEN'S PRO RACE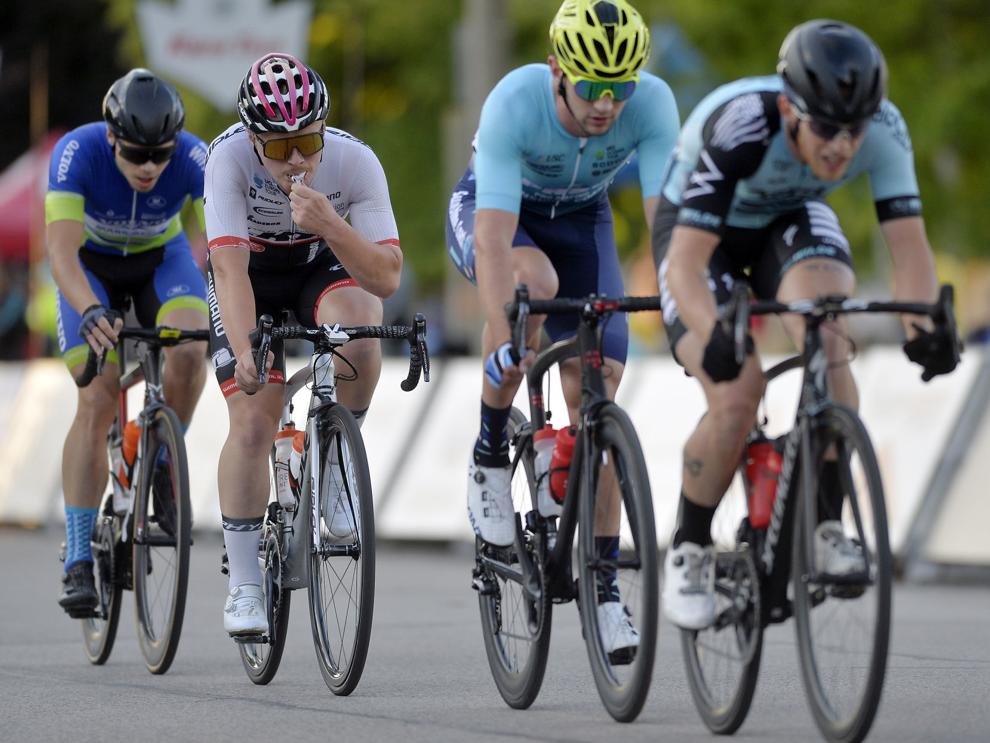 FOOD FOLKS SPOKES MEN'S PRO RACE
FOOD FOLKS SPOKES MEN'S PRO RACE

FOOD FOLKS SPOKES WOMEN'S PRO RACE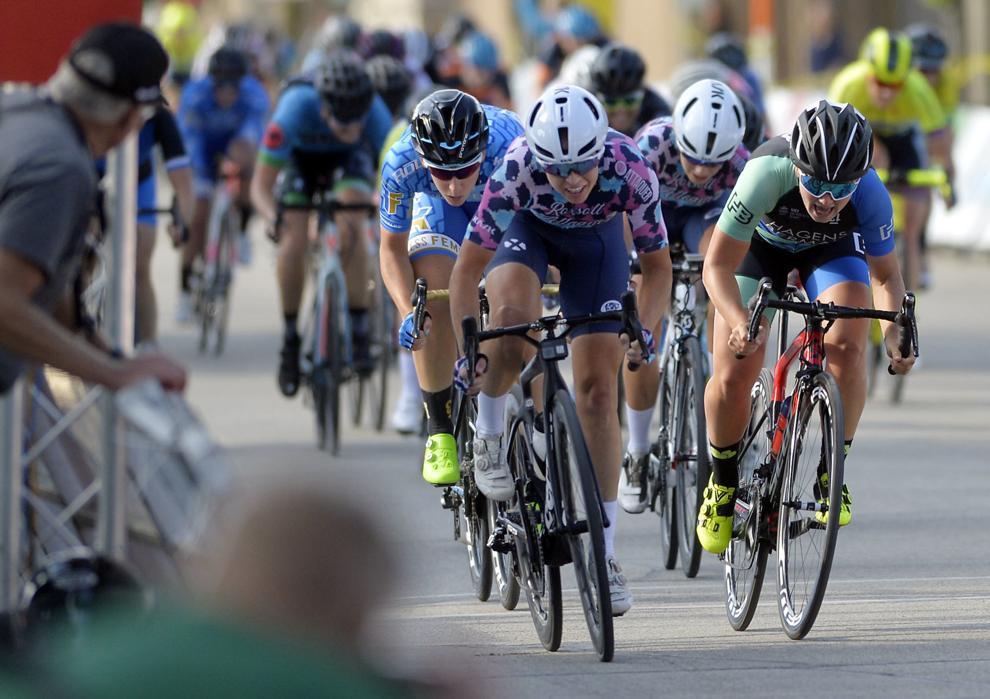 FOOD FOLKS SPOKES FEATURES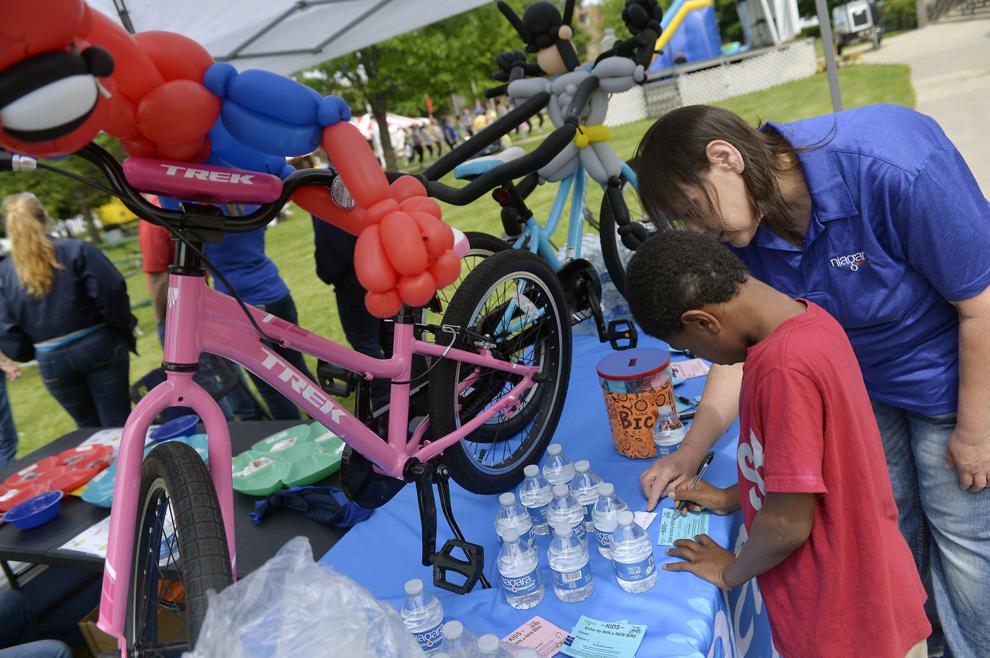 FOOD FOLKS SPOKES FEATURES
FOOD FOLKS SPOKES WOMEN'S PRO RACE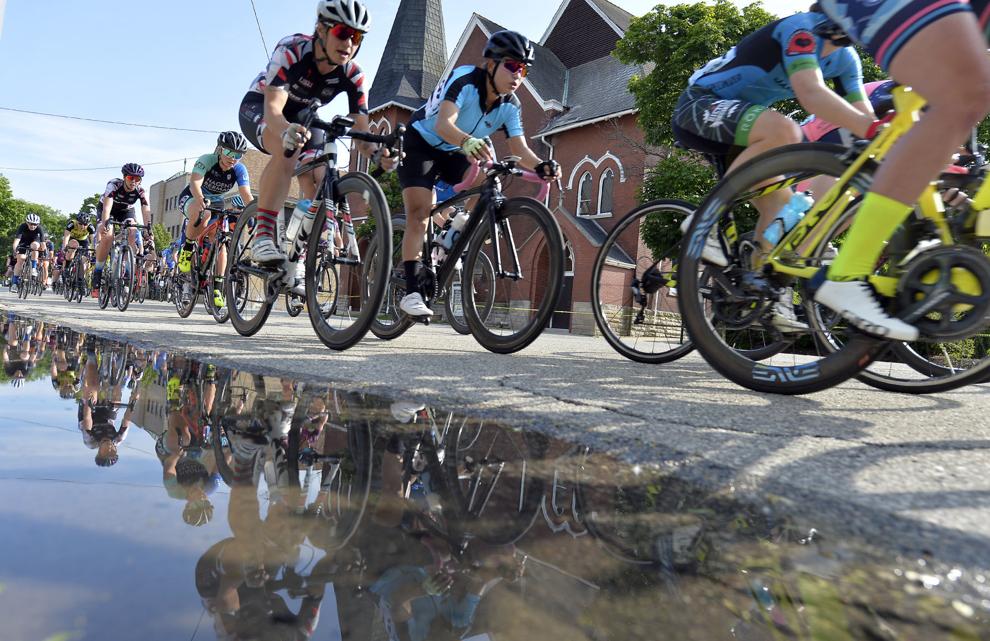 FOOD FOLKS SPOKES FEATURES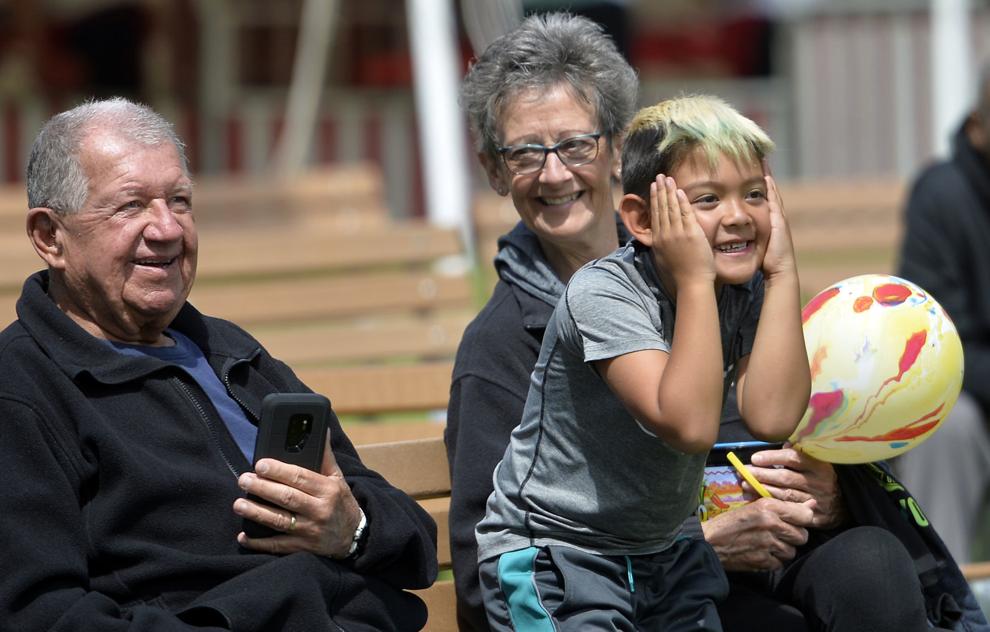 jousting at the Bristol Renaissance Faire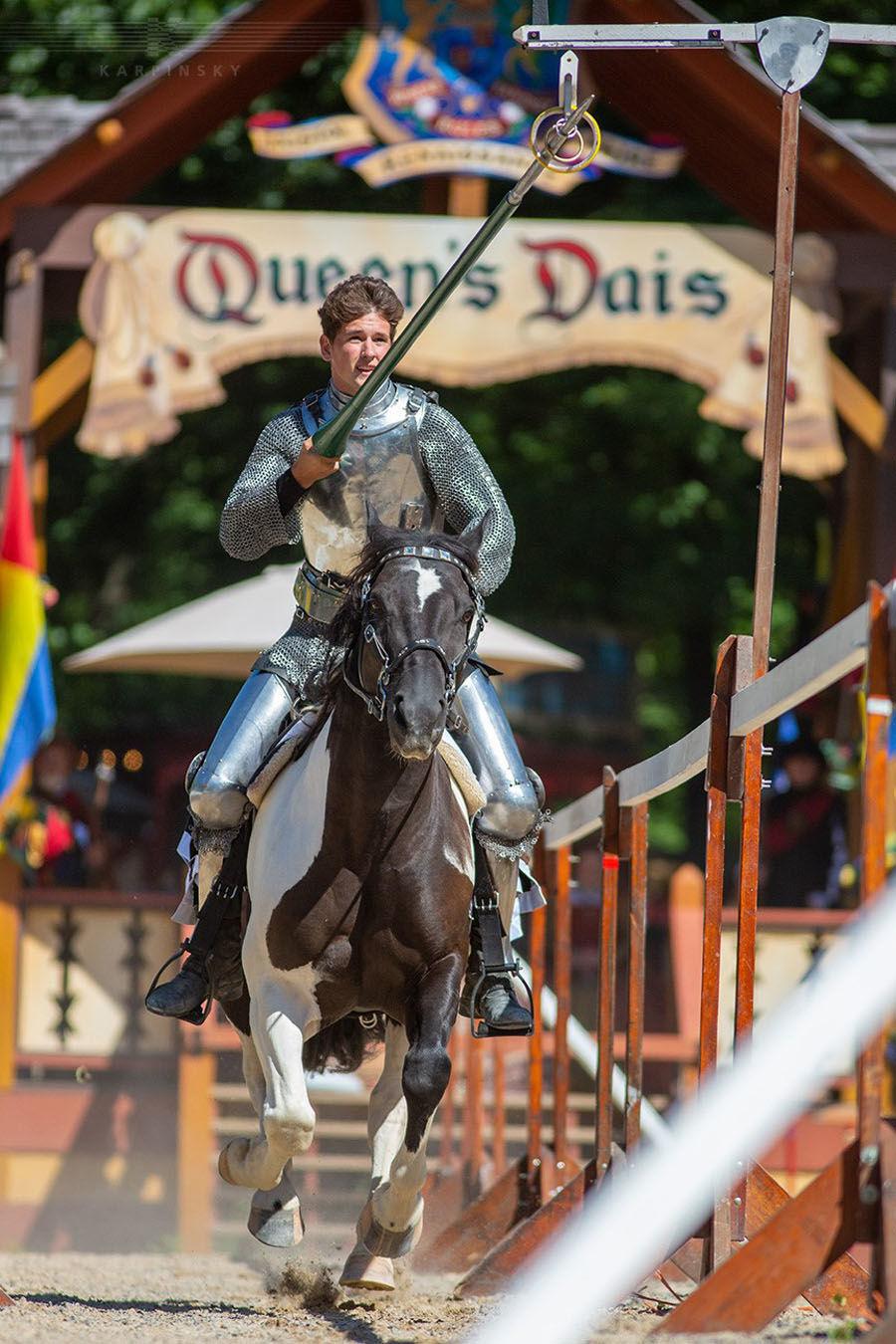 jousting 2.jpg
jousting 3.jpg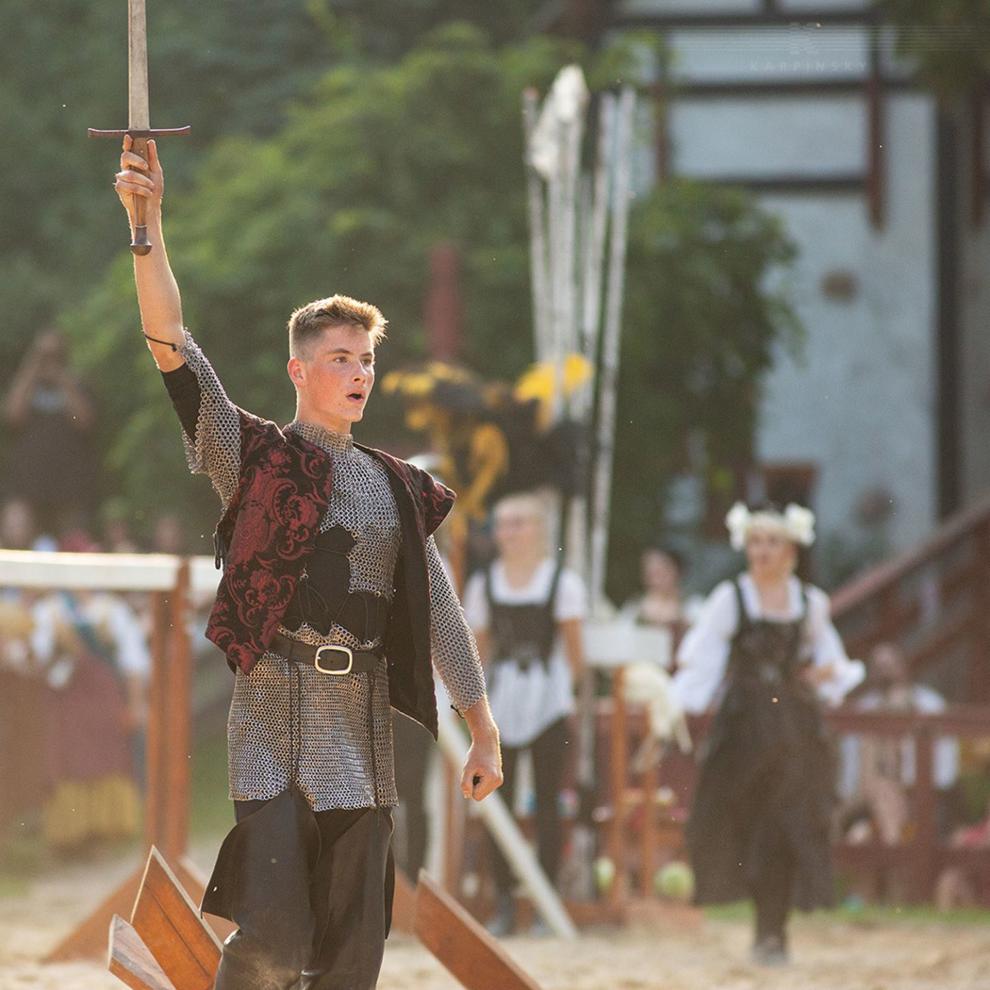 jousting 4.jpg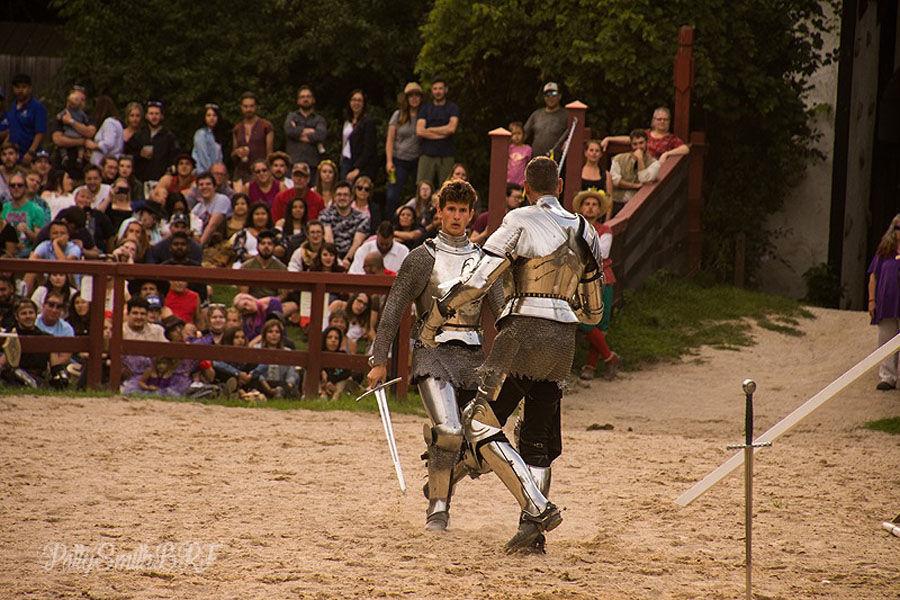 jousting 5.jpg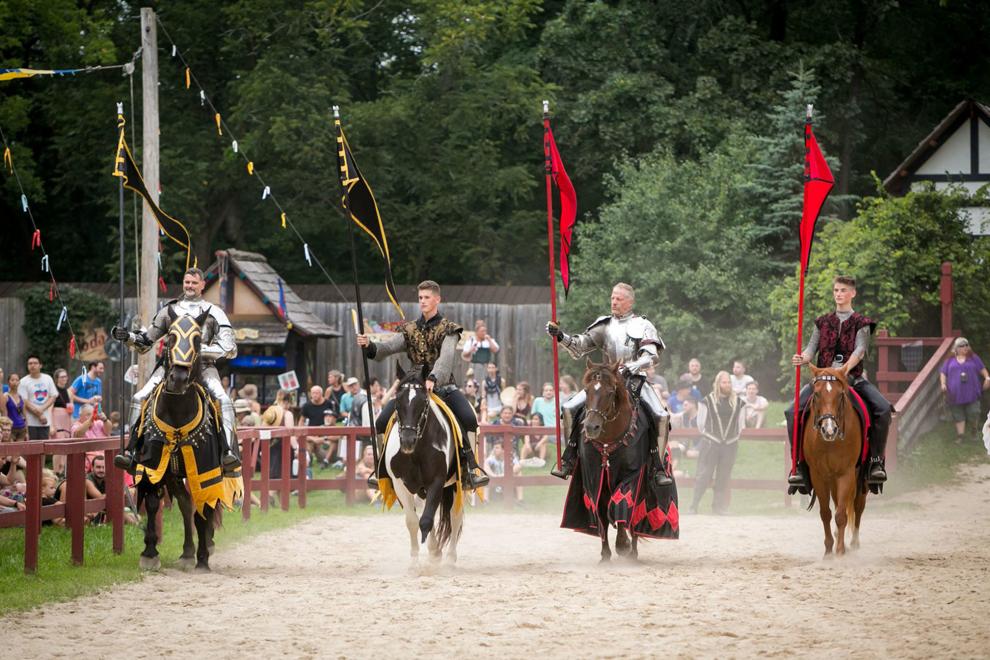 BRISTOL RENAISSANCE FAIRE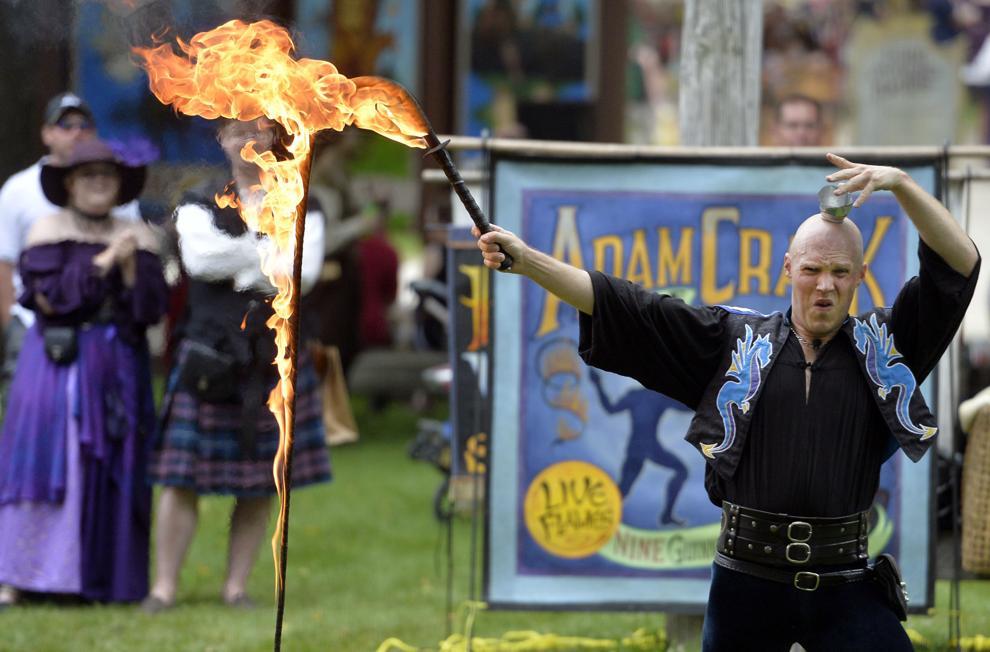 BRISTOL RENAISSANCE FAIRE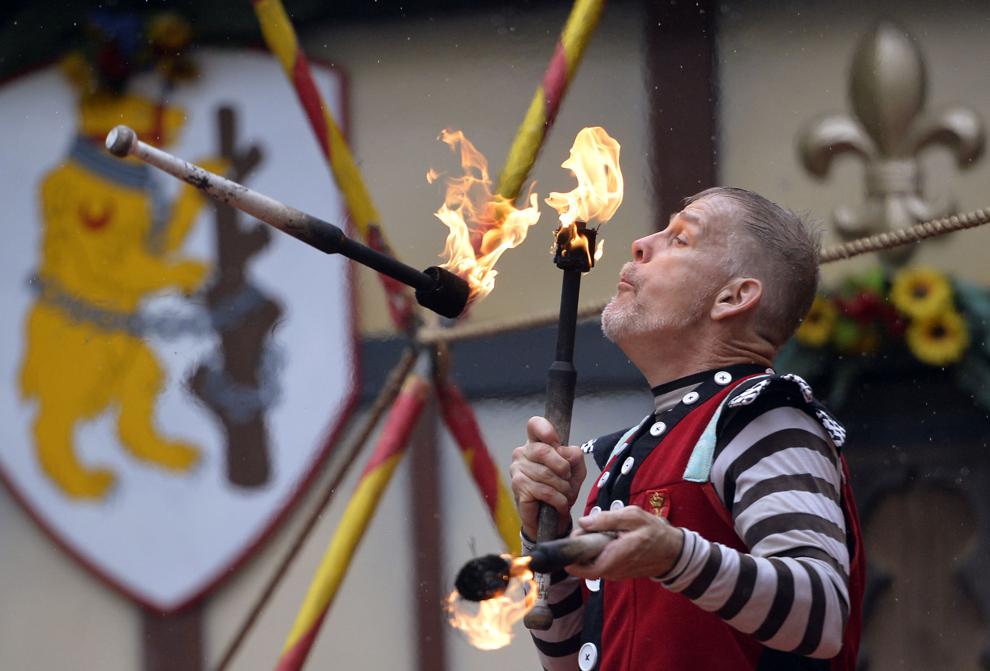 BRISTOL RENAISSANCE FAIRE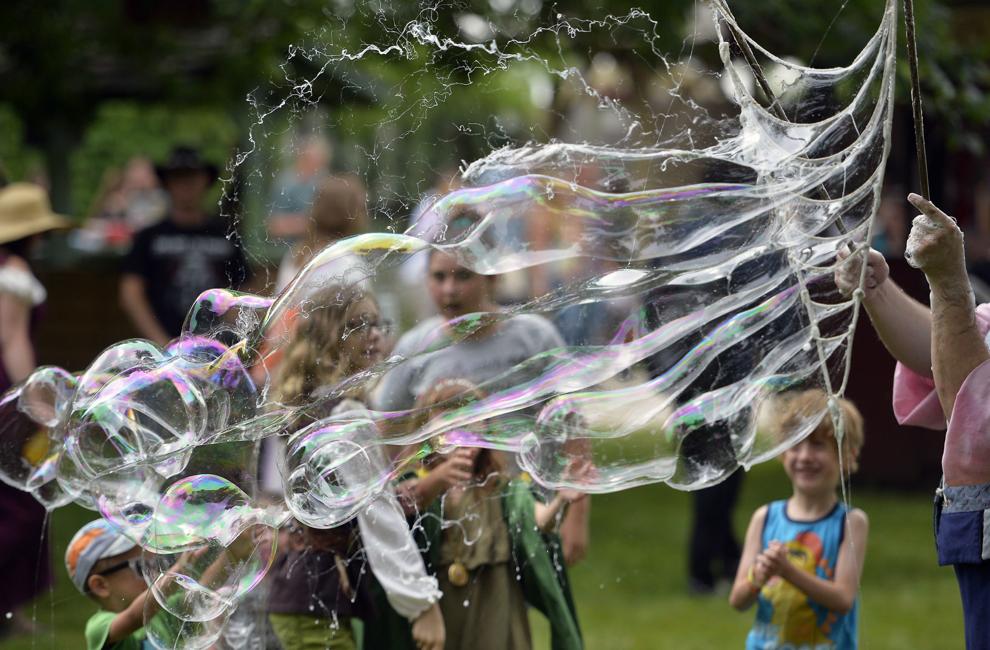 SOMERS PARADE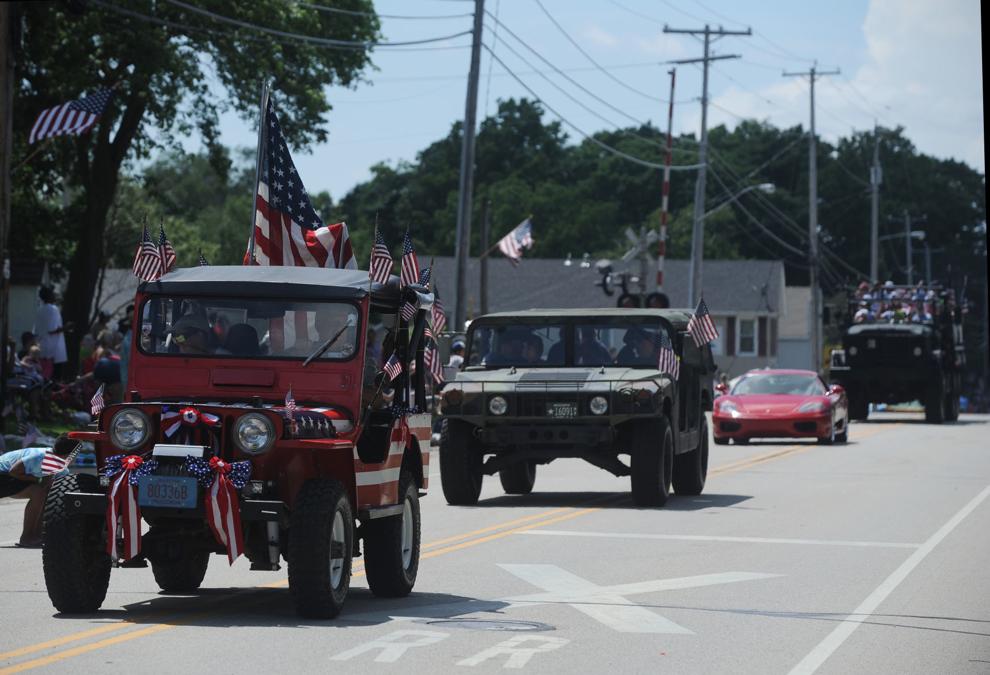 SOMERS PARADE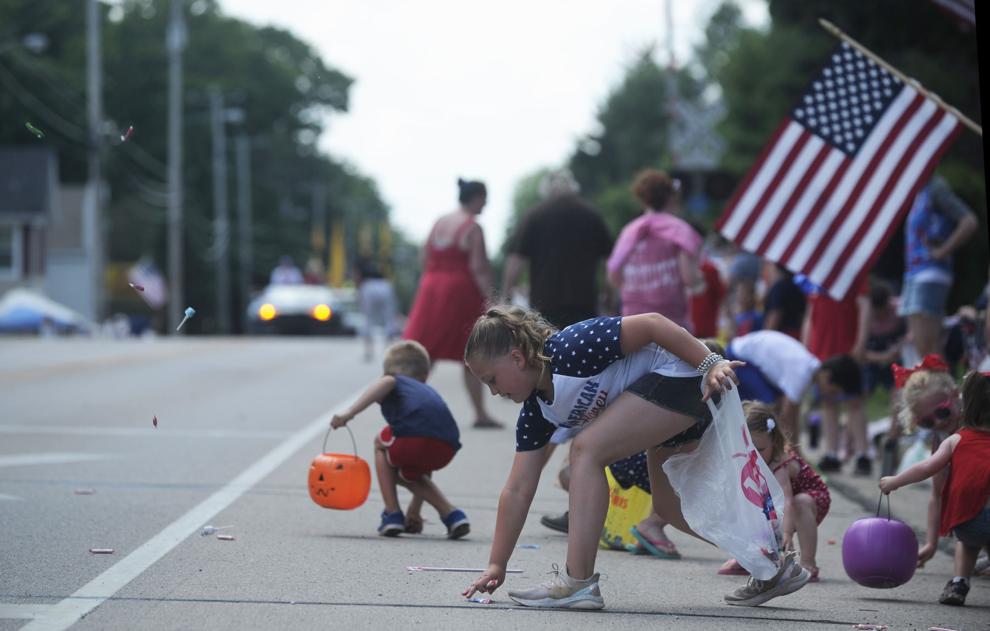 SOMERS PARADE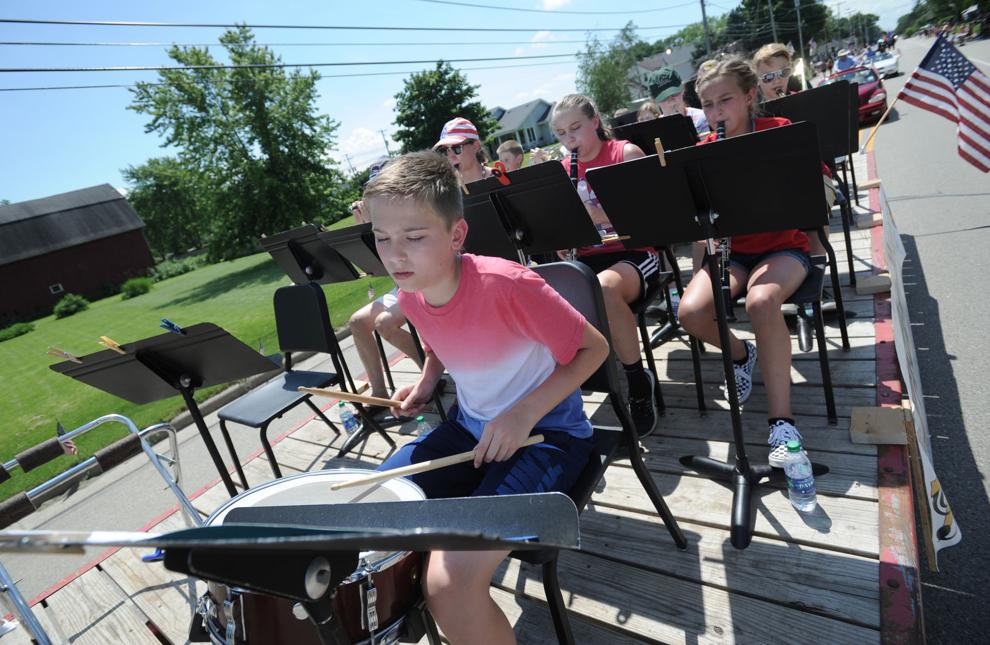 SOMERS FOURTH OF JULY PARADE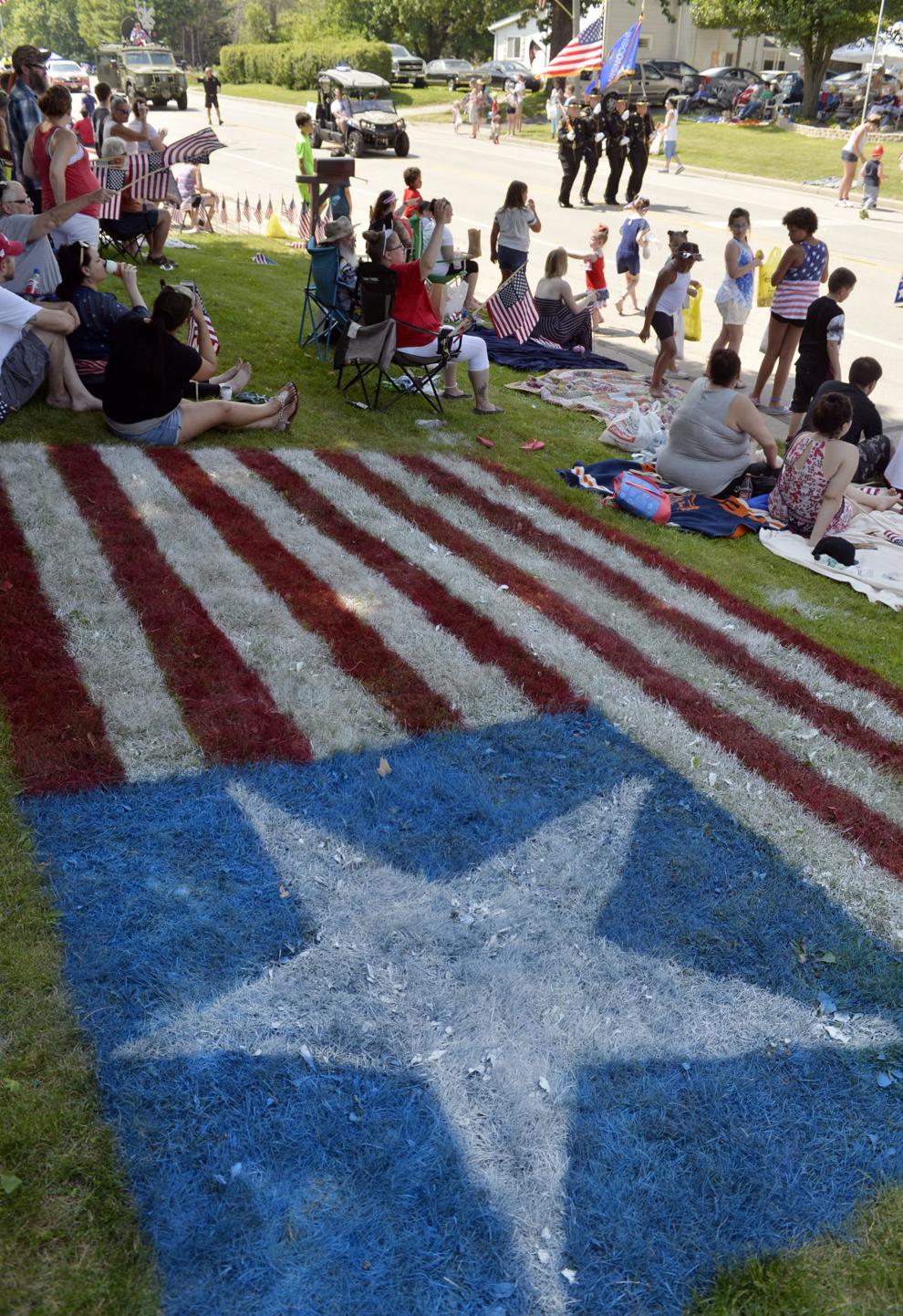 SOMERS FOURTH OF JULY PARADE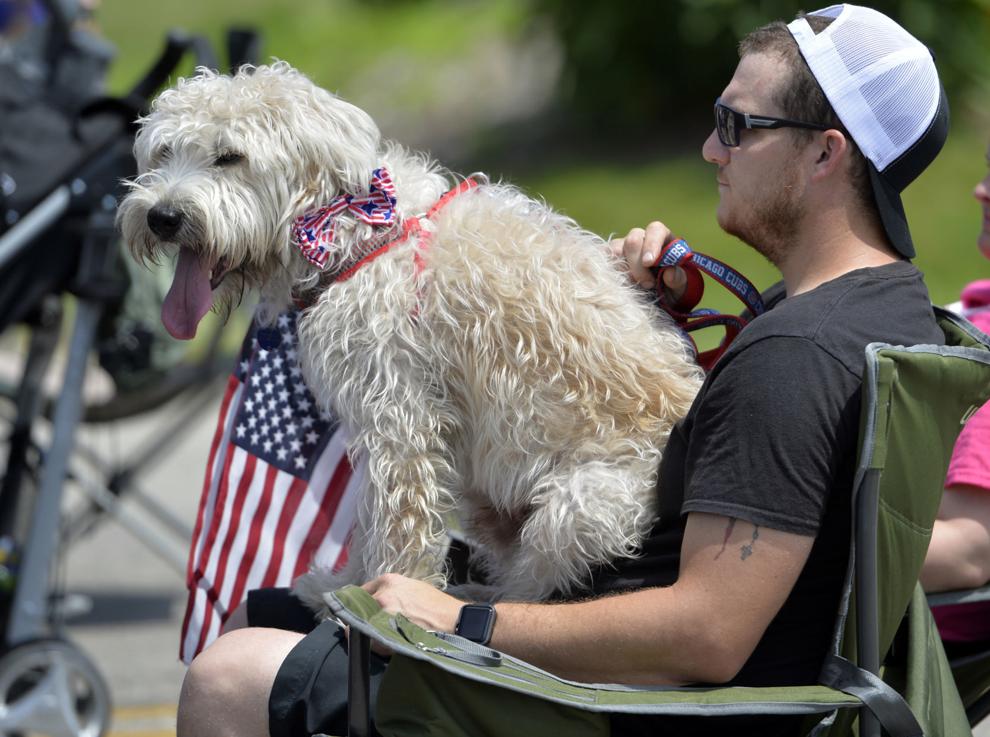 SOMERS FOURTH OF JULY PARADE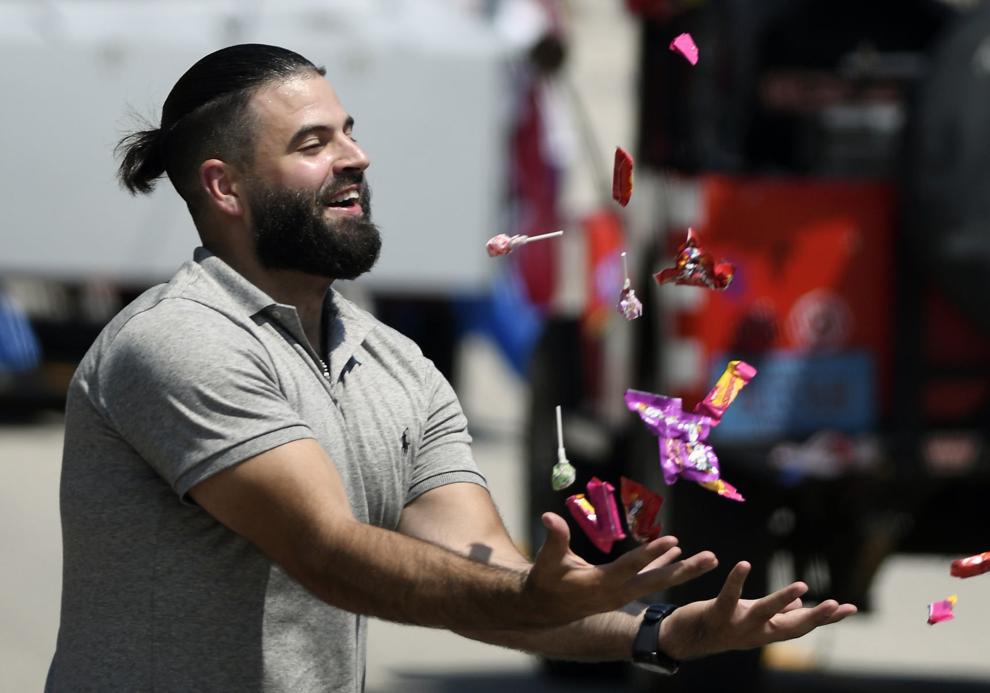 COUNTY FAIR GRAND STEER AUCTION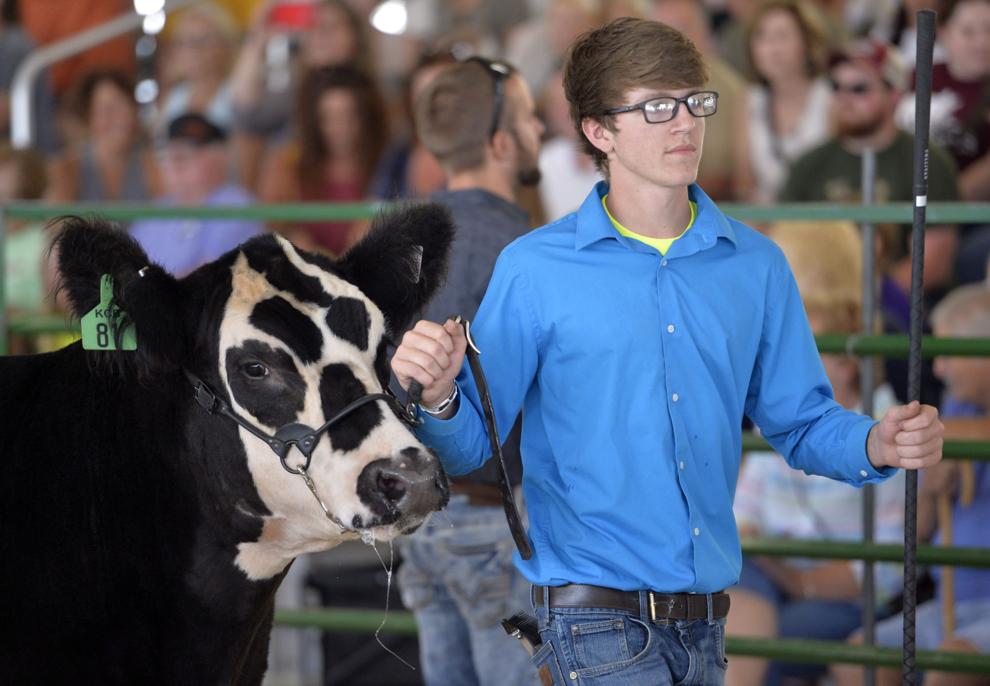 COUNTY FAIR GRAND STEER AUCTION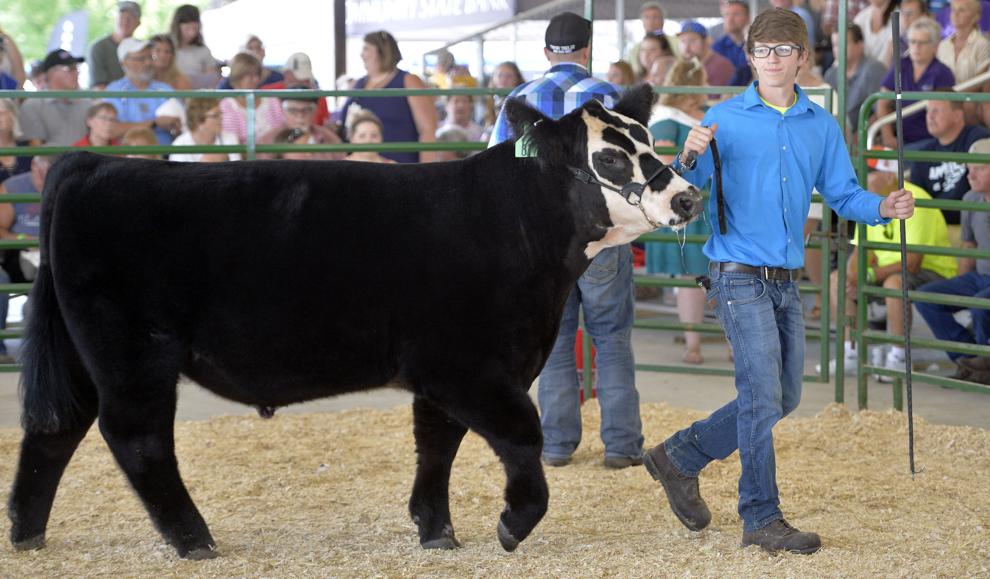 COUNTY FAIR GRAND STEER AUCTION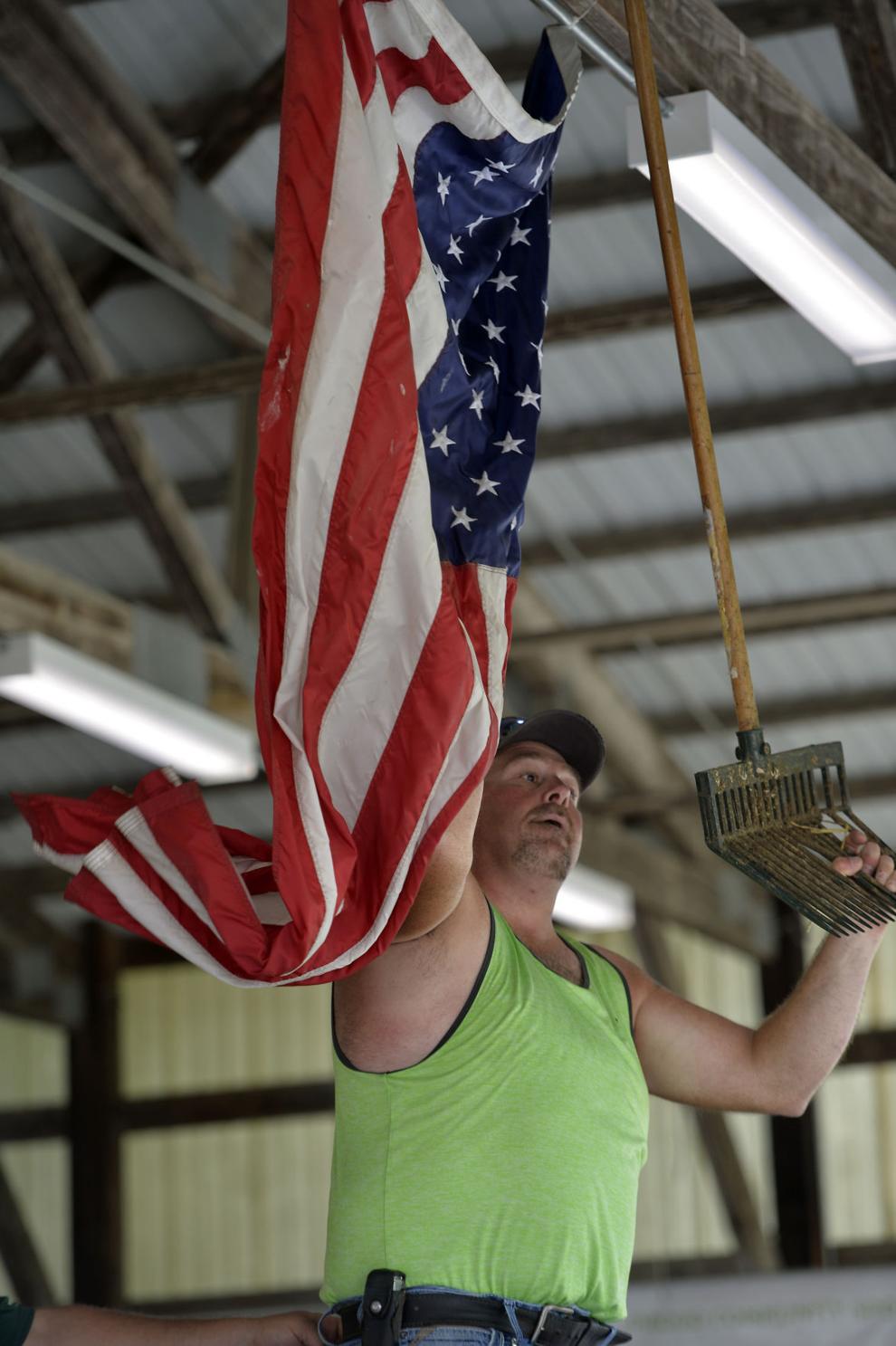 KENOSHA COUNTY FAIR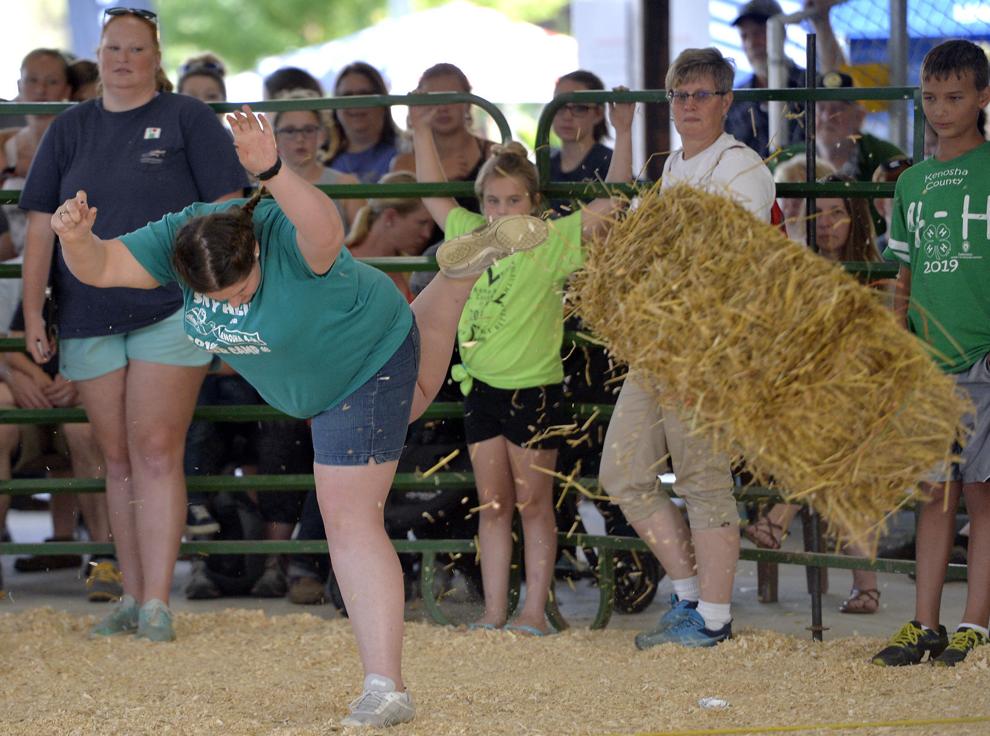 KENOSHA COUNTY FAIR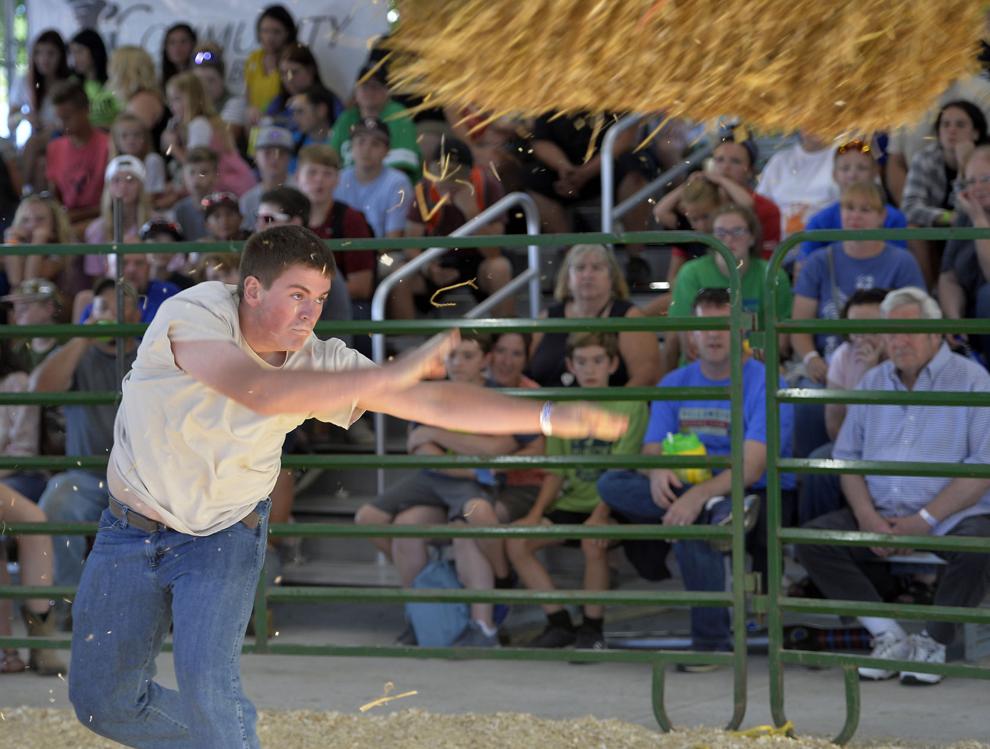 Lil' Ed and The Blues Imperials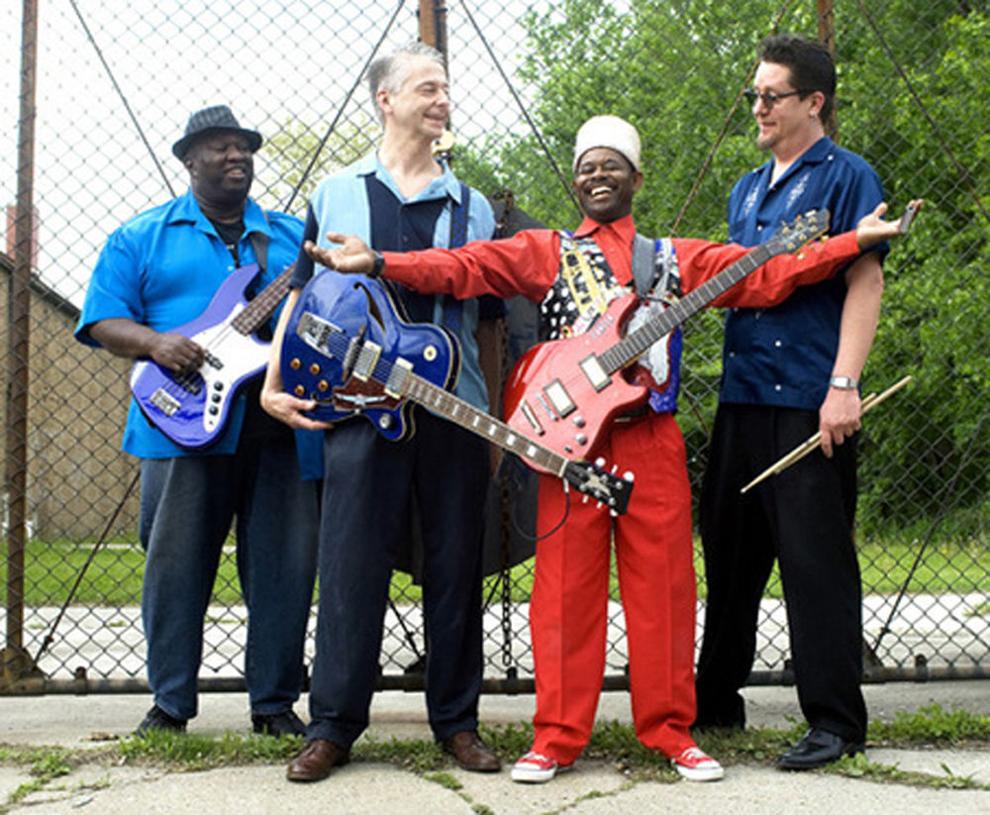 Pops concert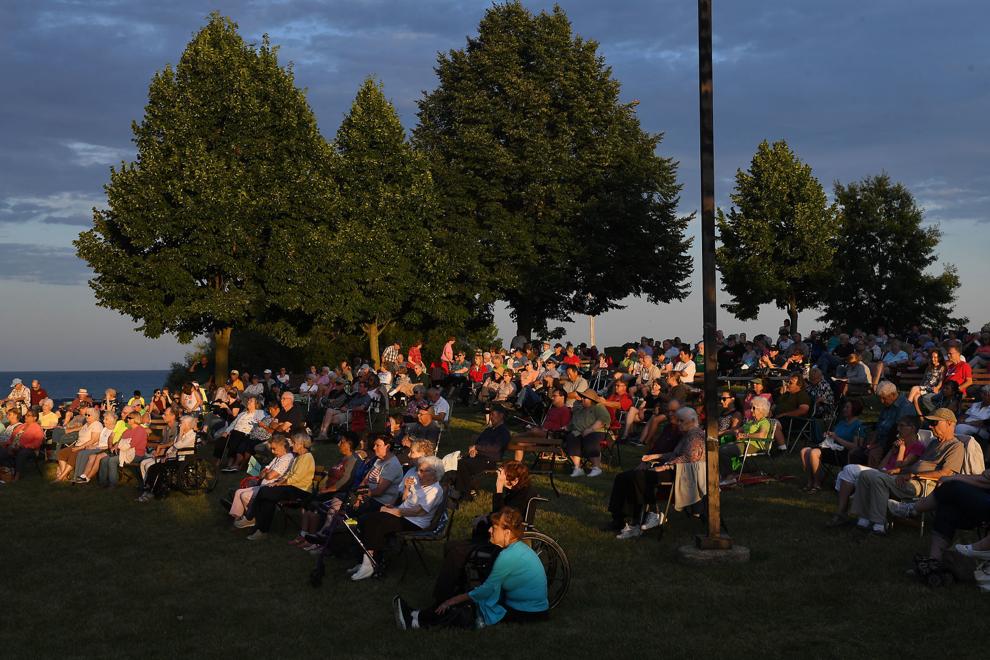 Pops concert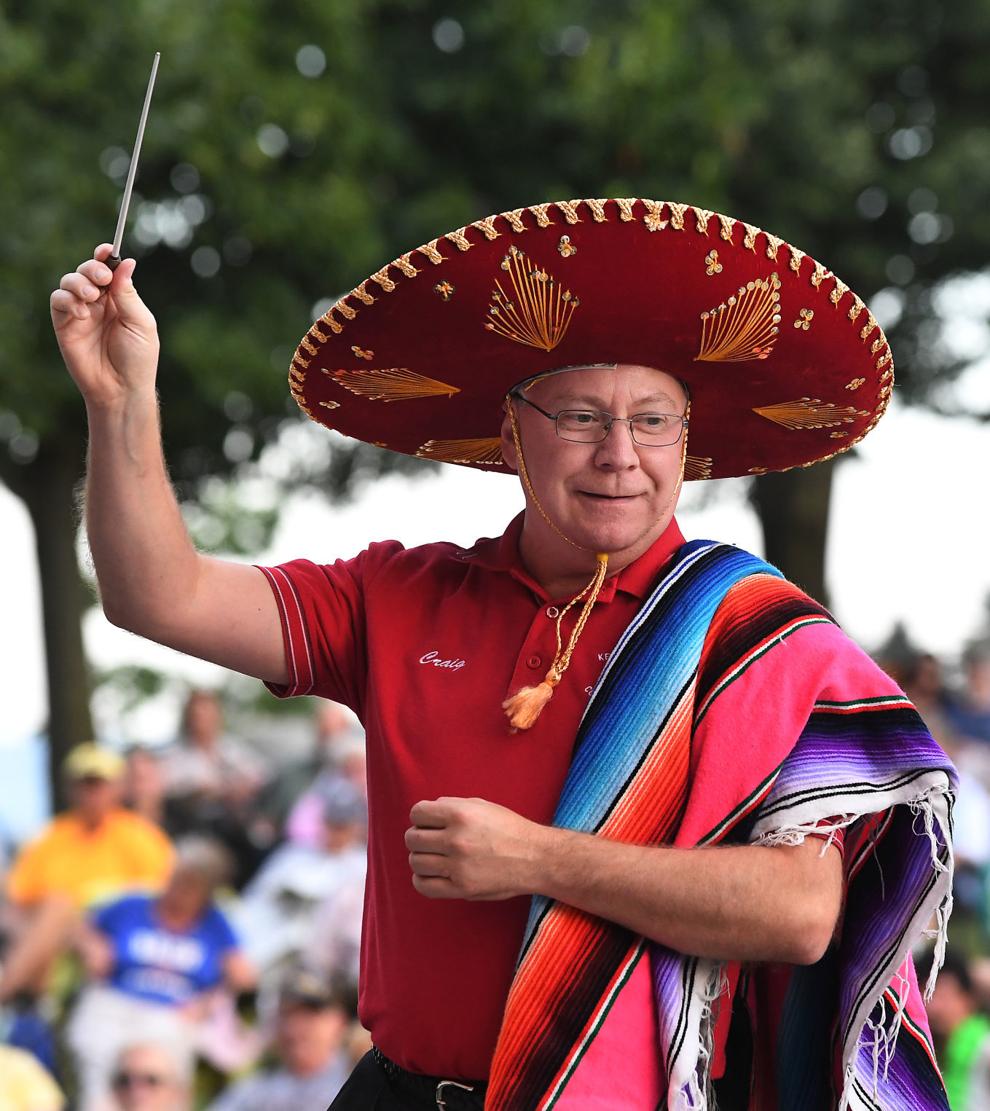 Pops Band crowd June 26, 2019.jpg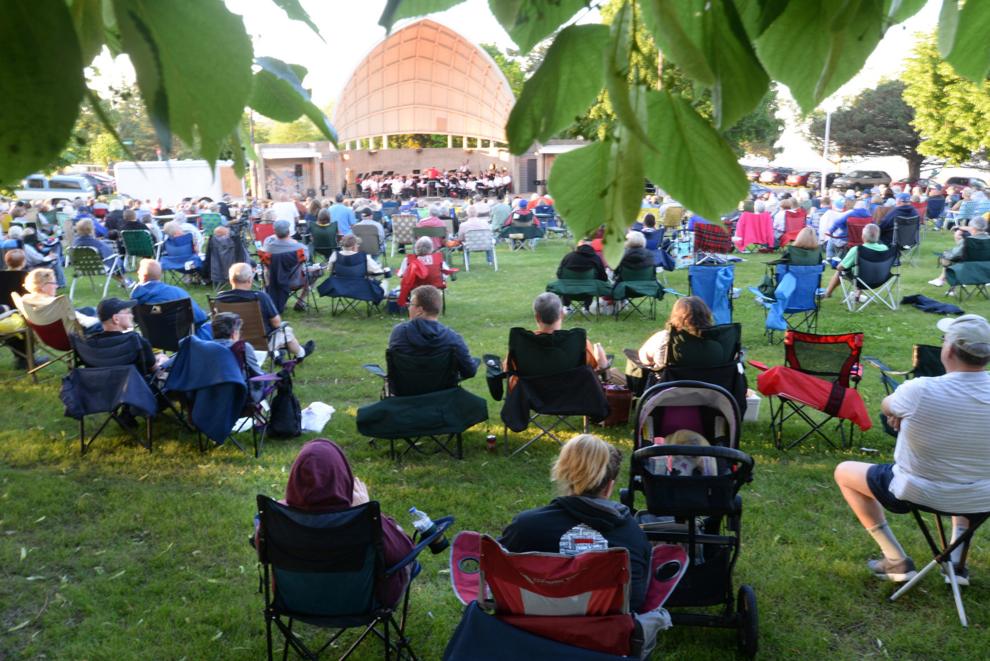 OKTOBERFEST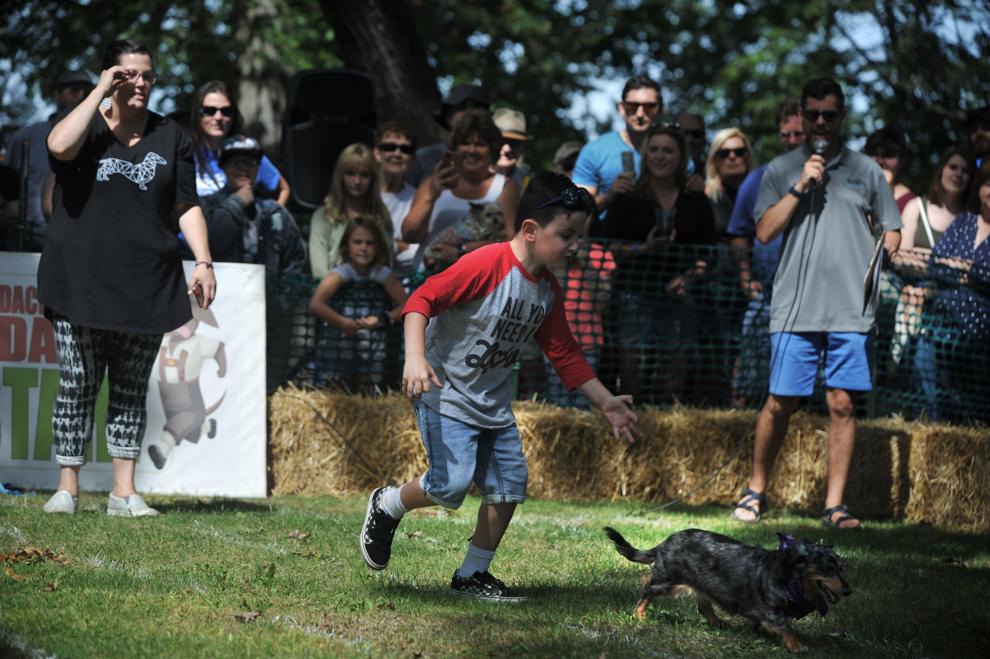 OKTOBERFEST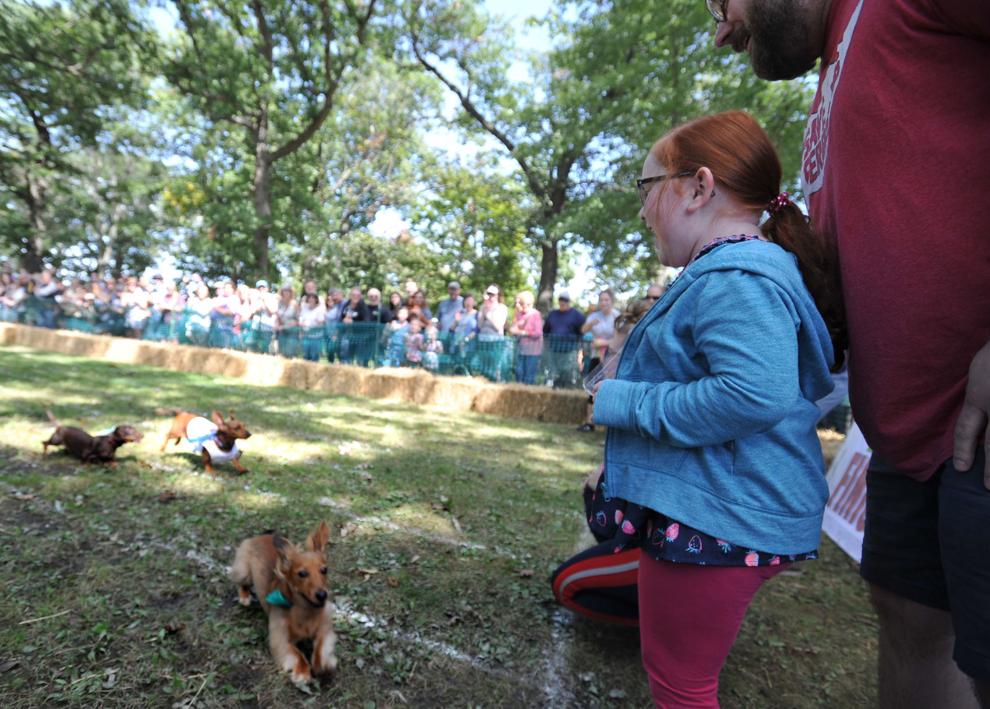 OKTOBERFEST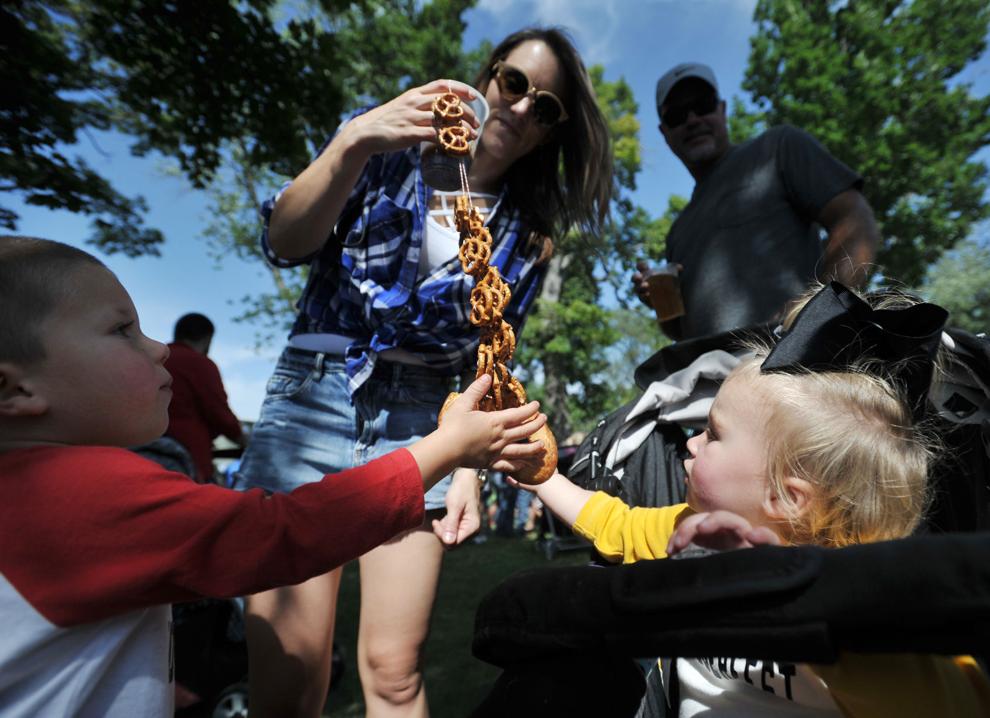 OKTOBERFEST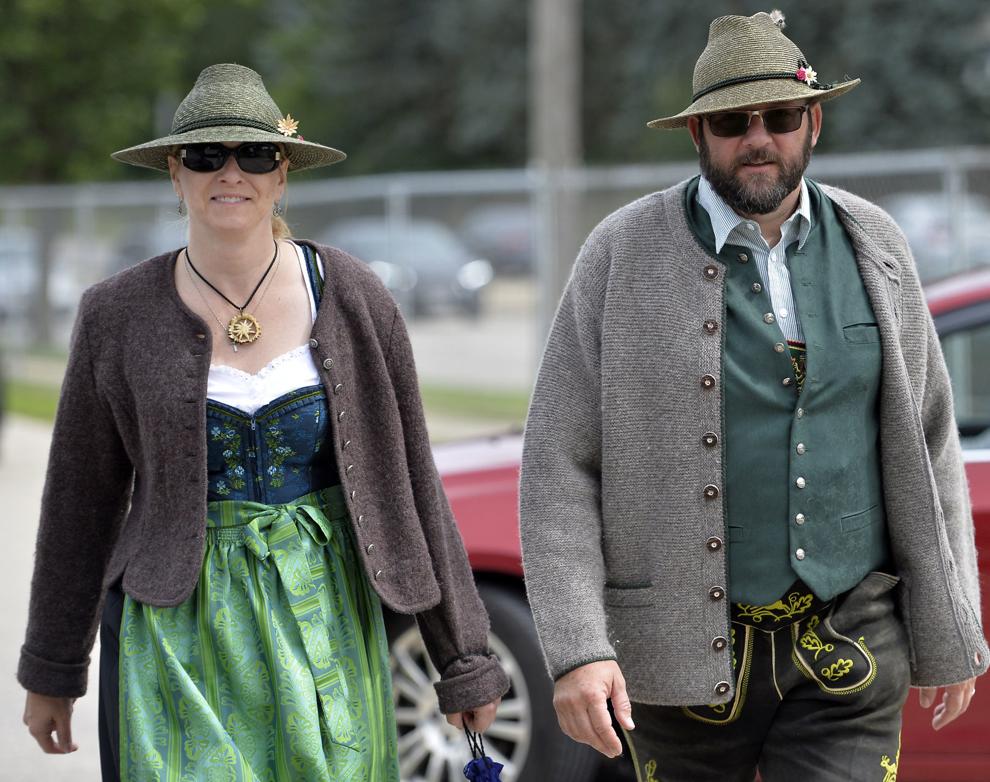 OKTOBERFEST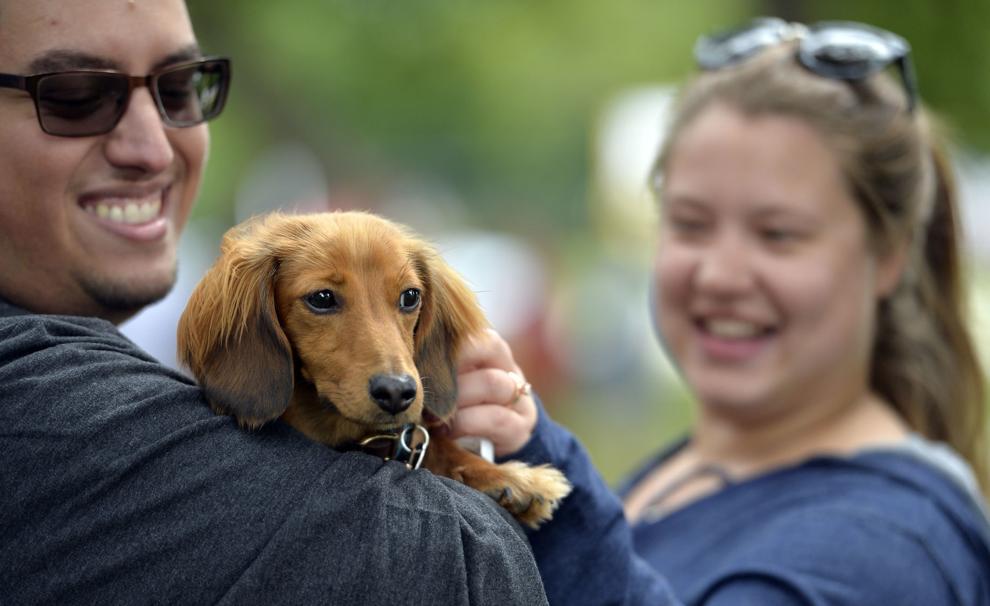 OKTOBERFEST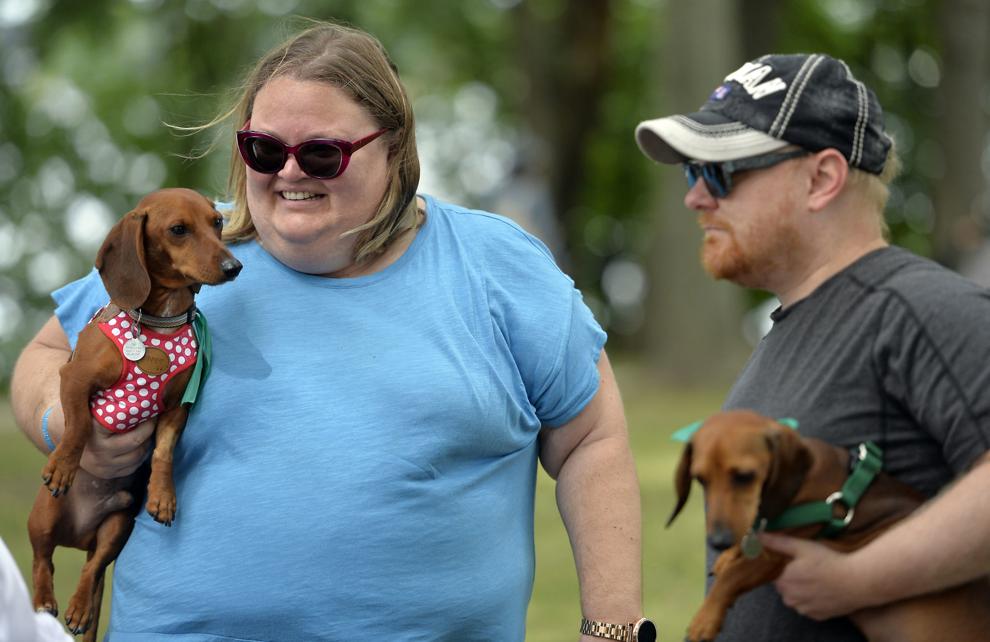 OKTOBERFEST
COUNTRY THUNDER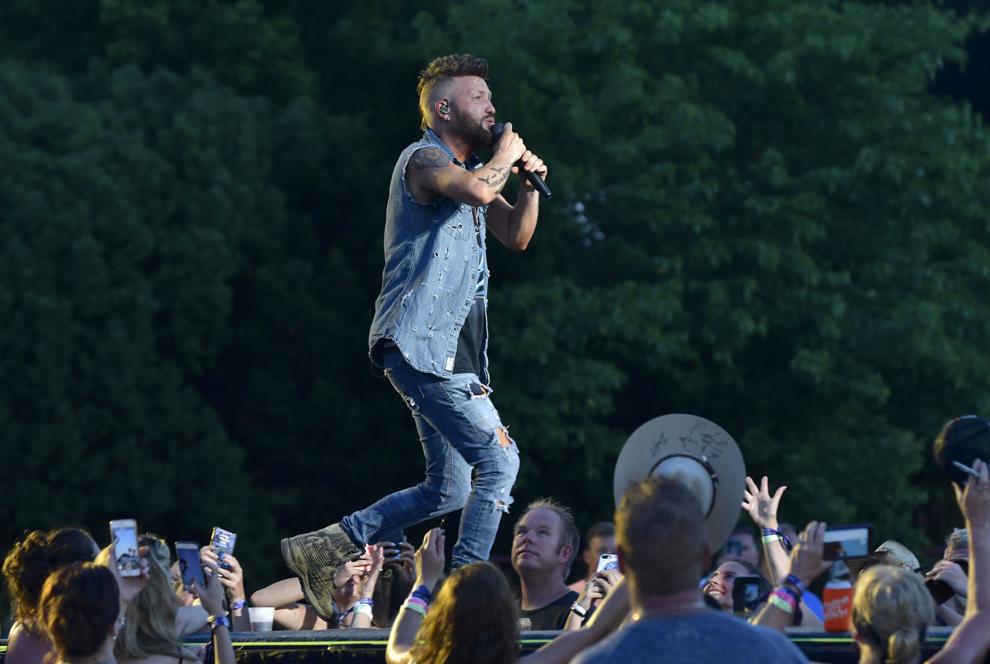 COUNTRY THUNDER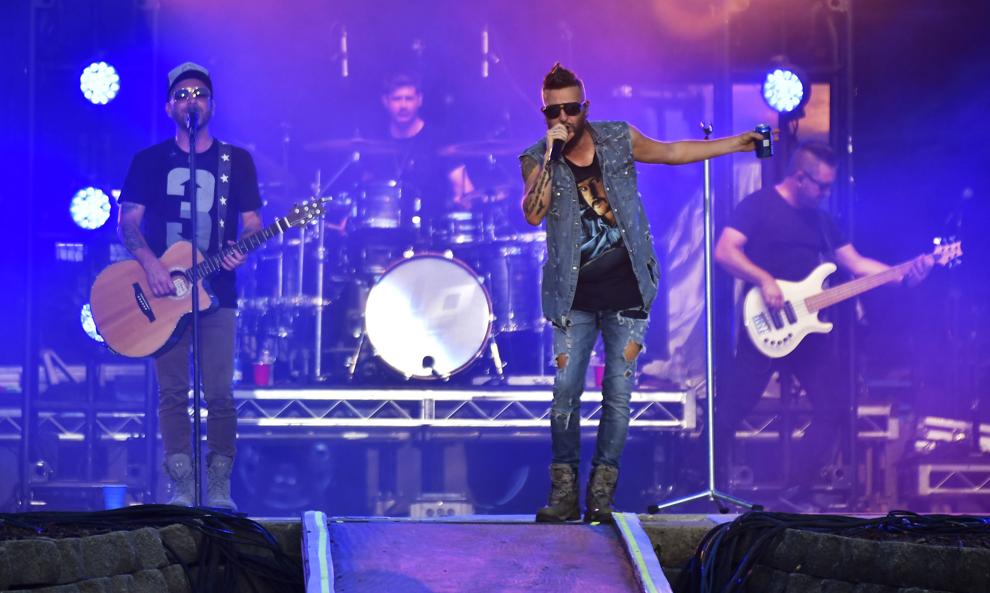 COUNTRY THUNDER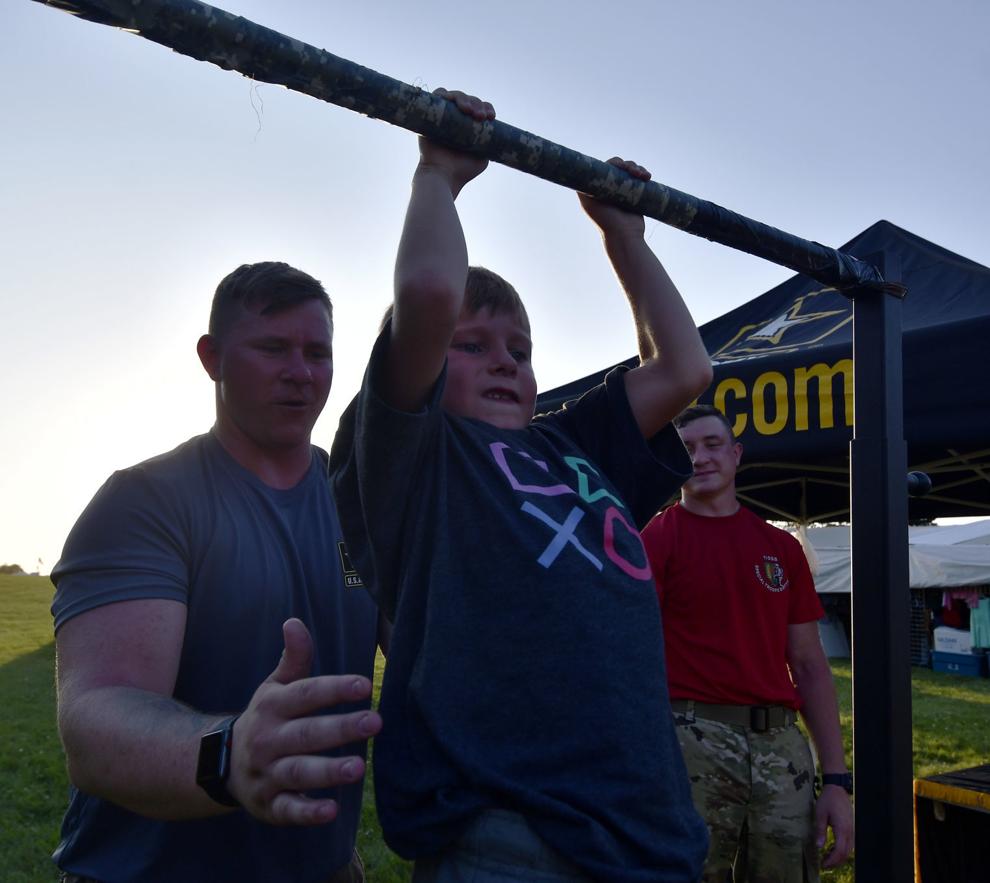 COUNTRY THUNDER