OSHKOSH — After a full week of rehearsals, tours of Oshkosh and three days of preliminary judging, a Racine woman has been chosen as Miss Wisconsin.
Miss Rock River Valley, Alyssa Marie Bohm, 24, of Racine, was named Miss Wisconsin at the Alberta Kimball Civic Auditorium at Oshkosh West High School on Saturday evening after besting 23 other women for the title.
Bohm, who won her state open pageant on Jan. 5 in Beloit, performed a tap dance to "Get Up" in the talent competition, and was crowned by Miss Wisconsin 2018, Tianna Marie Vanderhei, 26, of Wisconsin Rapids, who won her title last year on her sixth attempt — a state pageant record. On Thursday, Bohm, who attended the University of Wisconsin-Whitewater, won the pageant's special education scholarship award.
Placing first runner-up Saturday night was Miss Onalaska, Madeline Jane Adickes, 21, of Onalaska, a first-time entrant who won the Thursday preliminary talent honors with a vocal and piano number.
Trevor resident
Miss Southern Lakes, Elise MacKenzie O'Connell, 21, of Trevor, the daughter of Patrick and Bridget O'Connell, was named second runner-up for the second consecutive year. She competed last year as Miss South Central, and last Wednesday she won the first round of preliminary talent judging.
O'Connell, who won the state-open Miss Southern Lakes pageant on Jan. 12 in Racine, won the talent award after singing "Don't Rain on My Parade," made famous by singer Barbra Streisand in the 1964 hit musical "Funny Girl."
Third runner-up was Miss Wisconsin Rapids Area, Danielle Moon, 19, of Wisconsin Rapids, while Miss Oshkosh, Katrina Nicole Mazier, 21, of Appleton, was fourth runner-up on her third attempt at the state crown.
Miss Kenosha, Lily Karnes, 18, of Kenosha, the daughter of Monica and Thomas Karnes, did not place among the semi-finalists. While she did not win any special awards during the week, Karnes may still be eligible to win non-finalist prizes announced later by state pageant officials.
On Wednesday, Miss South Central, Susan Margaret Fochs, 24, of Egg Harbor, won the on-stage interview award, which replaced the swimsuit competition that ended at last year's state pageant. Fochs, who is a three-time state entrant, also won the "Four Points" scholarship award.
Pageant semi-finalist and three-time state entrant Miss Racine, Ashely Darlene Monti, 25, of Racine, was the on-stage question winner. In 2014, Monti was Miss Burlington Area.
Miss Great Lakes, Haley Anya Schonter, 21, of Racine, won the $500 "Brave and Kind Award," while former Miss Racine 2018 and current Miss Badgerland Jennifer Marie Schmidt, 21, of Mount Pleasant, won the special event participation scholarship award. Schmidt was among the semi-finalists.
As Miss Wisconsin, Bohm wins a $10,000 scholarship, the use of a car for the year, a host of prizes and will compete in the 2019 Miss America pageant later this year to air on the NBC television network.
On Friday, Miss Onalaska Teen, Savannah Horstman, 17, of Holmen, a vocalist, was named Miss Wisconsin's Outstanding Teen on her third attempt. She was last year's second runner-up.
Miss Kenosha's Outstanding Teen, Josephine Knight, 16, of Kenosha, did not place or win any special awards. She was appointed her local title and is the first teenager to compete in the state teen pageant as Miss Kenosha's Outstanding Teen.
Knight and Karnes will continue to reign until the 2020 Miss Kenosha and Miss Kenosha Teen pageants next February.
Lily Karnes Miss Kenosha waves at bike races.jpg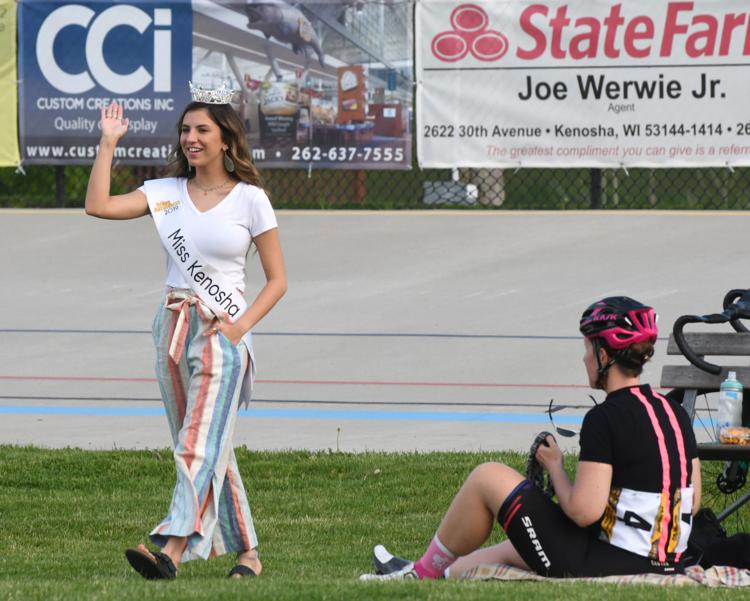 Lily Karnes Miss Kenosha with Girl Scouts.jpg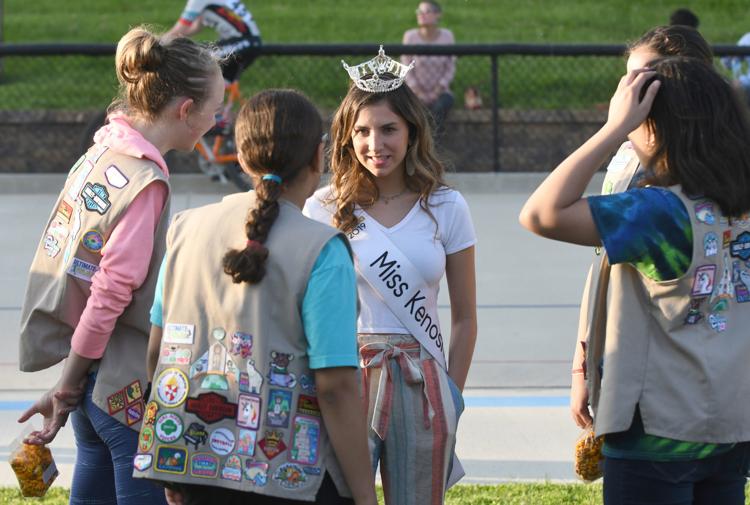 MISS KENOSHA AT THE VELODROME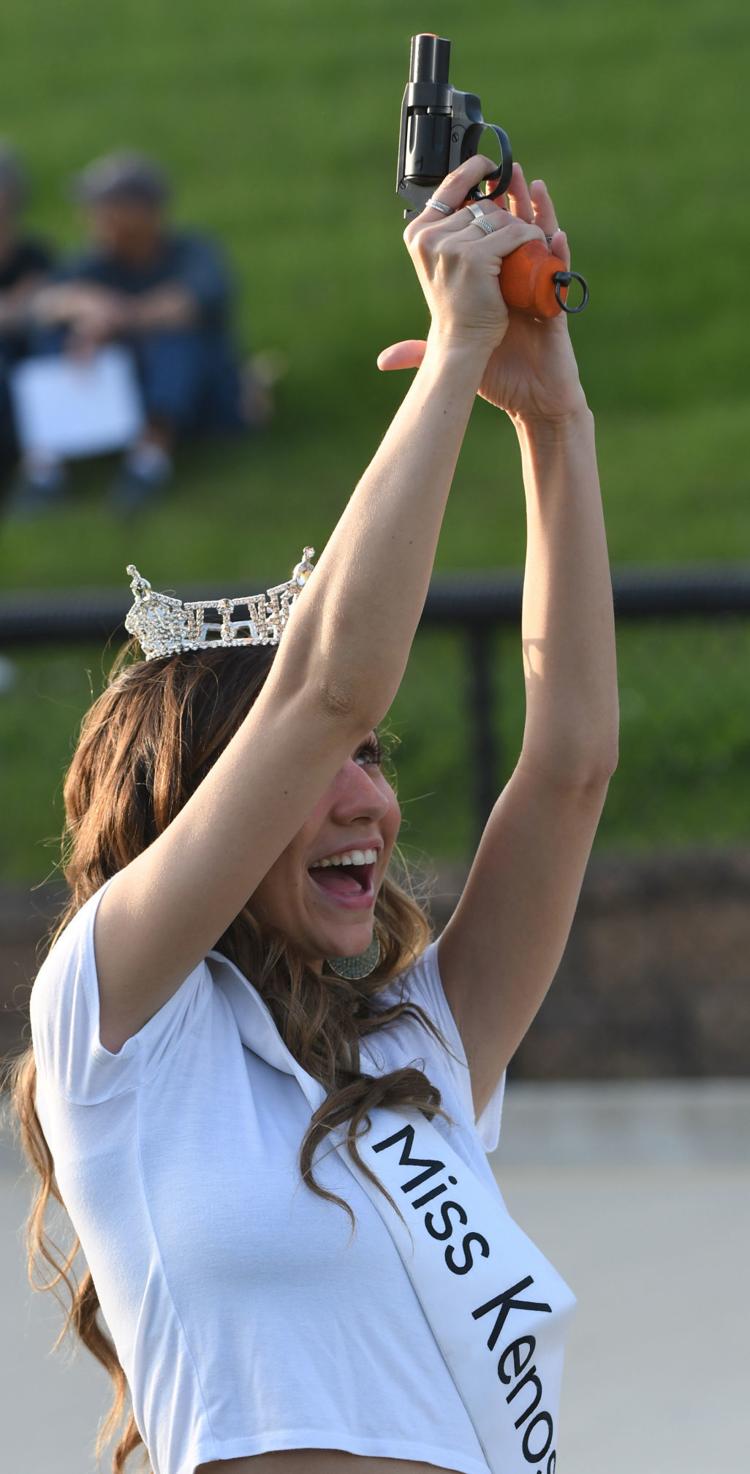 Lily Karnes Miss Kenosha.jpg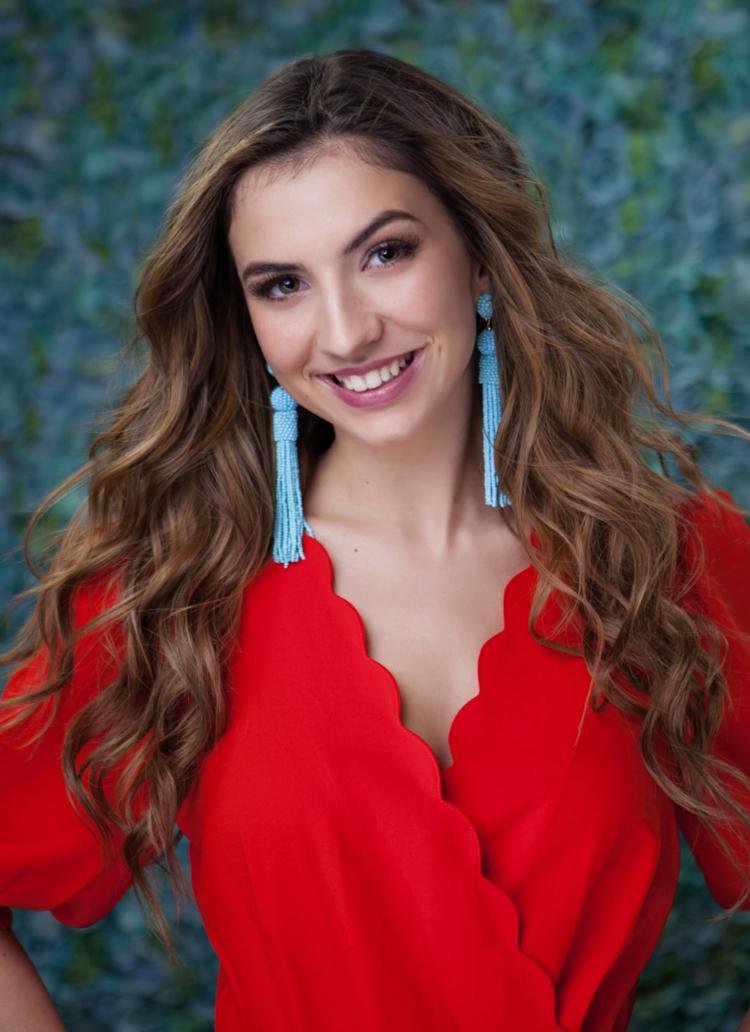 Lily Karnes Miss Kenosha aerial.jpg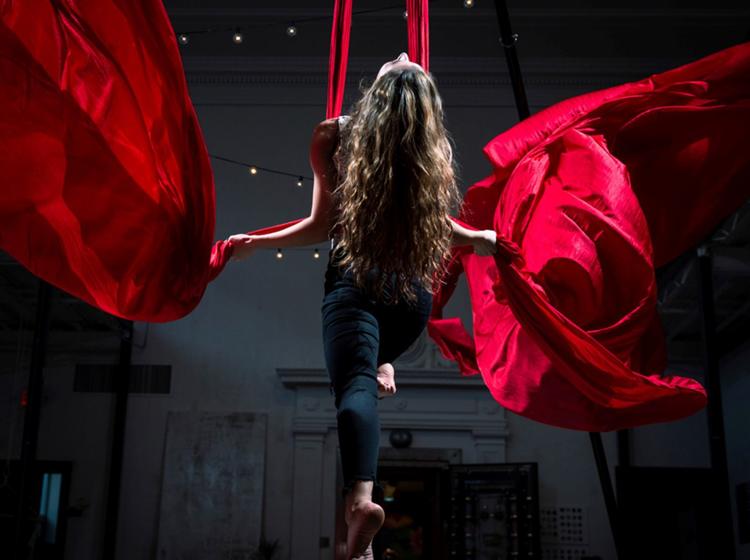 Lily Karnes Miss Kenosha 2019.jpg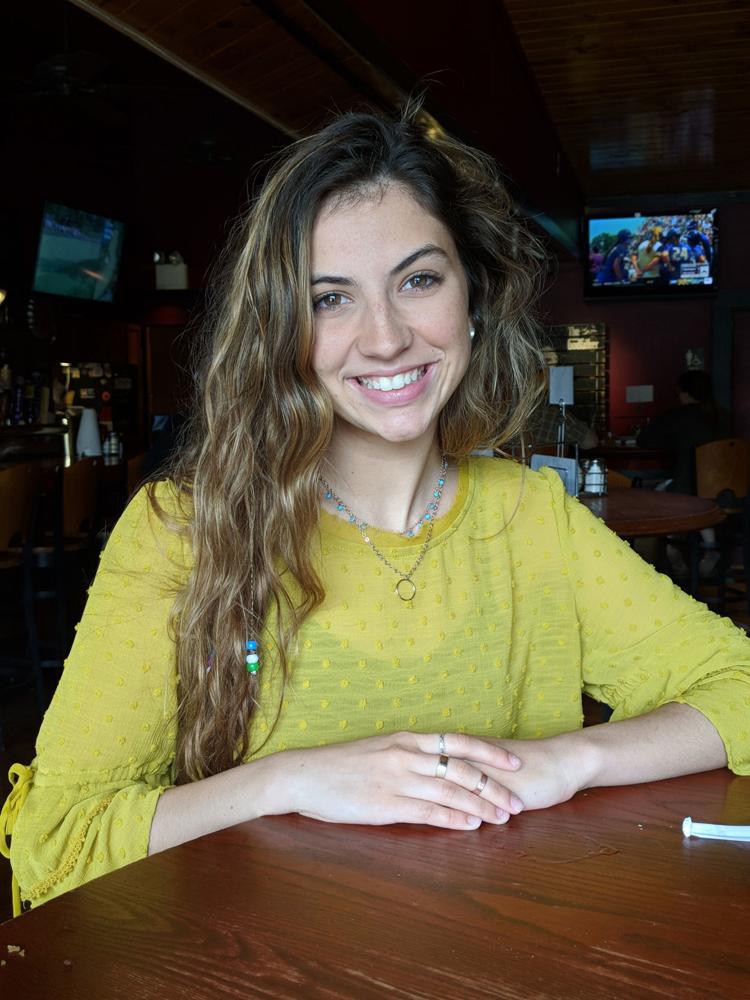 STJ GRADUATION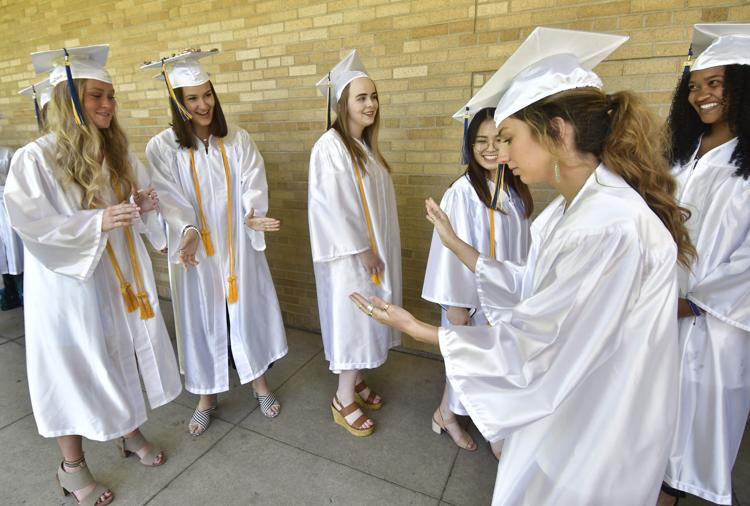 MENTAL HEALTH VIGIL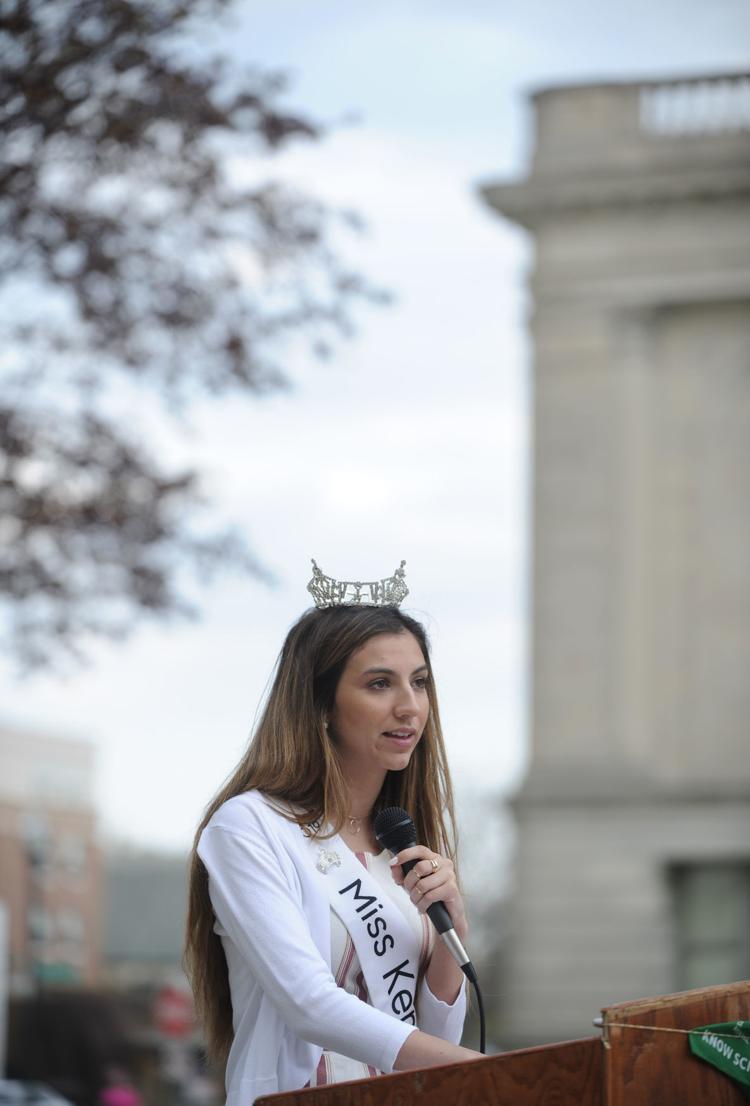 MENTAL HEALTH VIGIL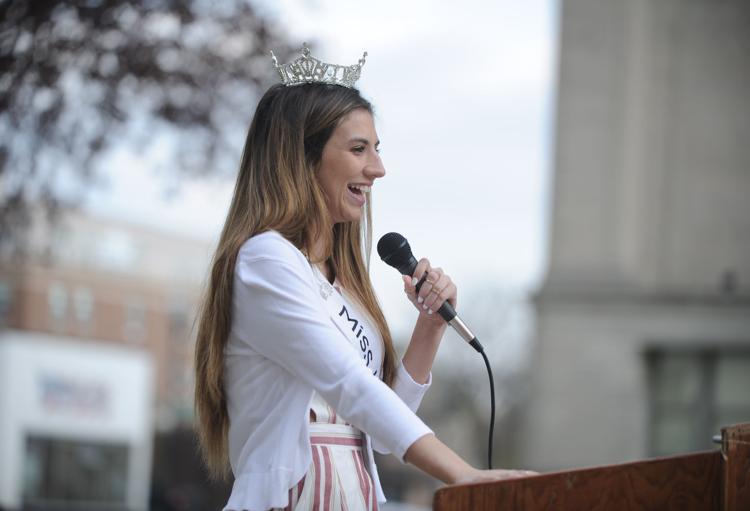 Miss Kenosha 2019 Lily Karnes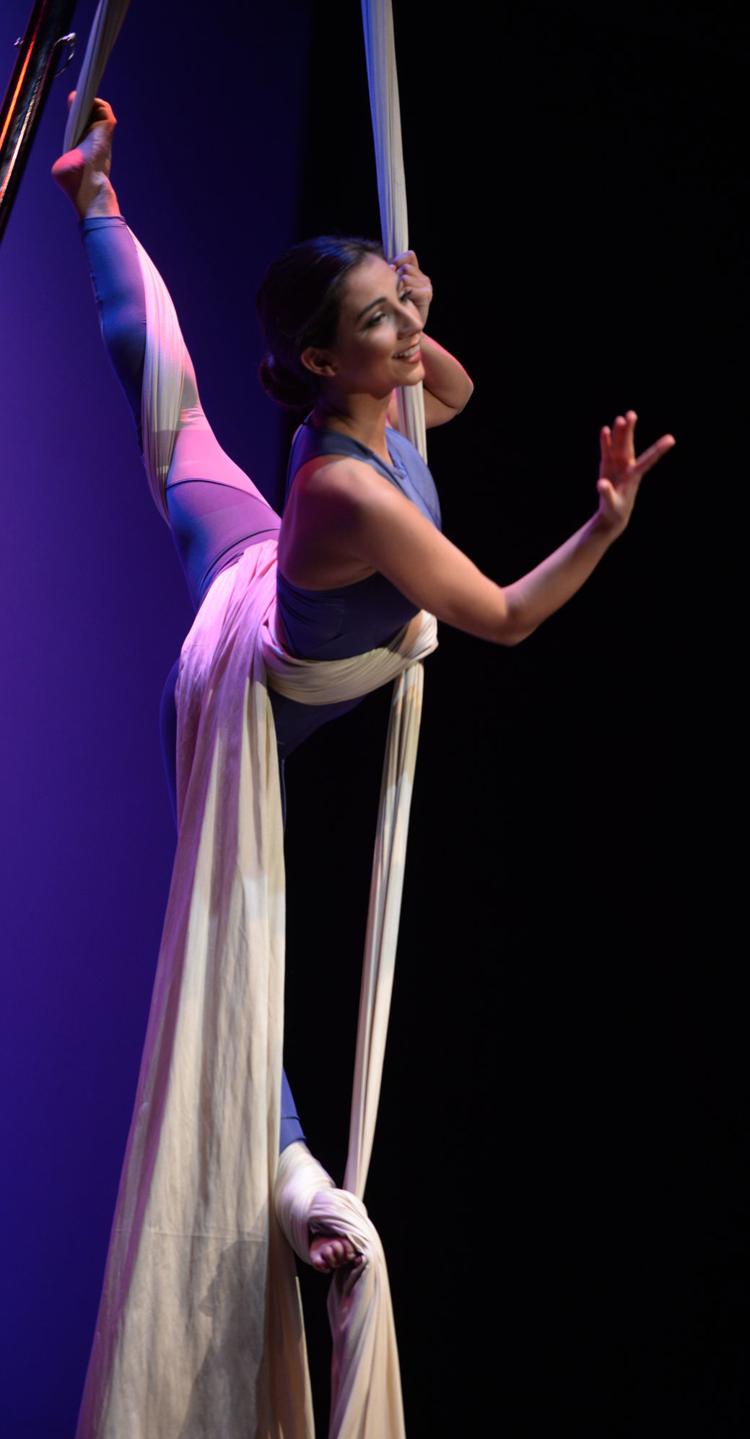 Miss Kenosha 2019 Lily Karnes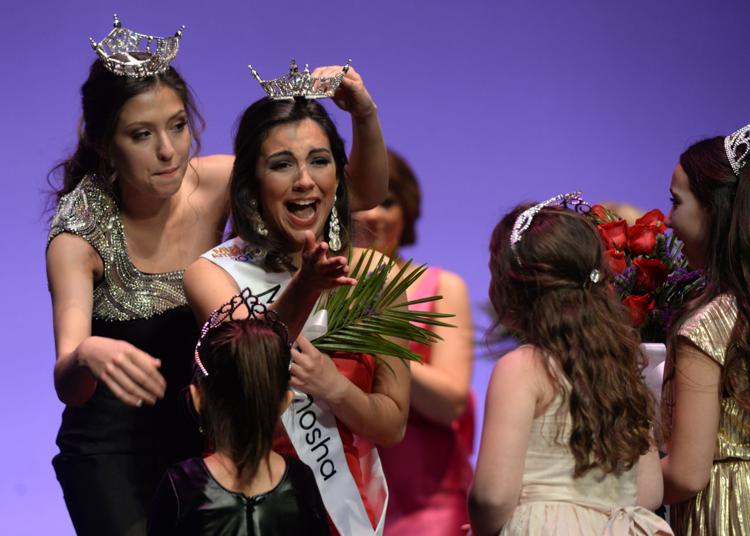 Miss Kenosha 2019 Lily Karnes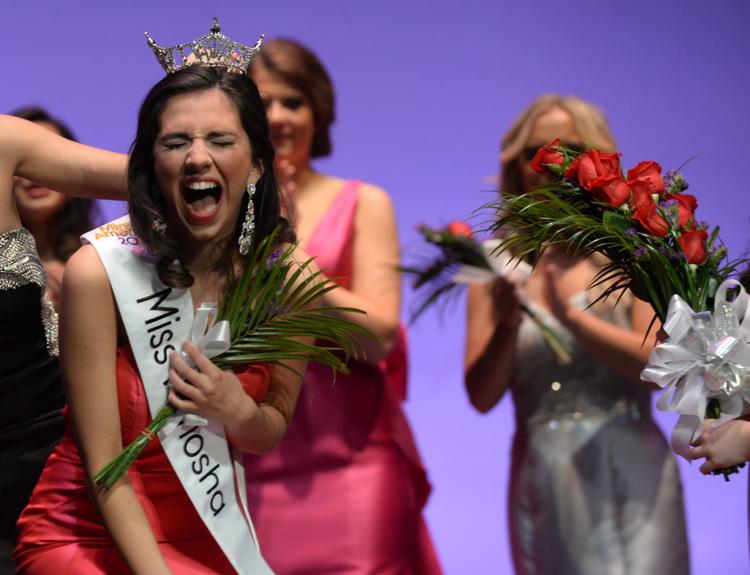 Miss Kenosha - Lily Karnes