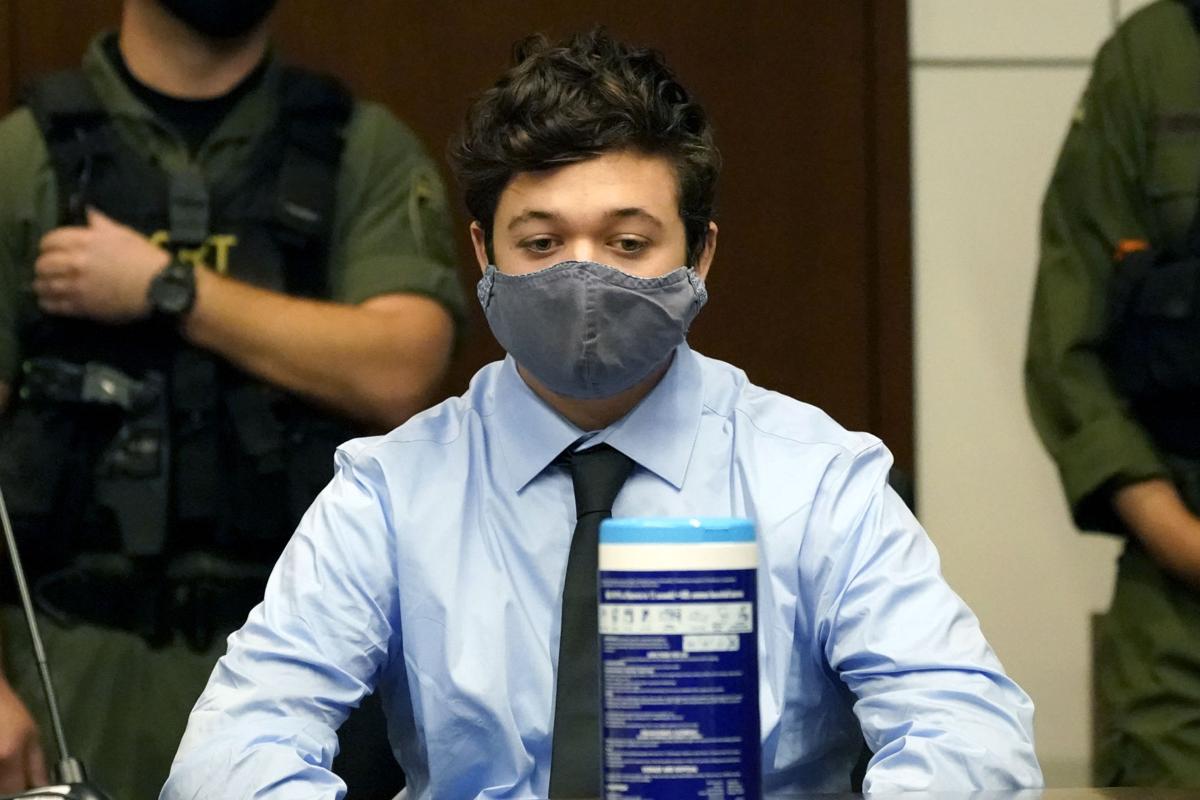 A report from an English newspaper, apparently based on leaked data, shows that at least one U.S. police officer and other public officials donated to support the cause of Kyle Rittenhouse, the Illinois teen charged for shooting three protesters — killing two of them — during the civil unrest in Kenosha that followed the August police shooting of Jacob Blake.
The Guardian based its report, which garnered worldwide attention, on information it said it received from a group known for leaking documents, Distributed Denial of Secrets. The leakers reportedly got information on the donors following a data breach at GiveSendGo, which brands itself as a Christian crowdfunding site that Proud Boys and other far-right groups flocked to when banned from Facebook, GoFundMe and other more mainstream platforms.
One donation that was intended to be made anonymously allegedly came from Sgt. William Kelly of the Norfolk (Va.) Police Department, who wrote along with his $25 Sept. 3 donation: "God bless. Thank you for your courage. Keep your head up. You've done nothing wrong … Every rank and file police officer supports you. Don't be discouraged by actions of the political class of law enforcement leadership."
Other donors to Rittenhouse's cause with emails associated with government entities were reportedly a Utah paramedic; a city employee in Huntsville, Ala.; and an engineer with the Lawrence Livermore National Laboratory, which has a role in maintaining the U.S. nuclear stockpile.
Fundraising efforts
Massive crowdfunding is how Rittenhouse got out of jail on a bail of $2 million, which would have been cost-prohibitive to most inmates. Since getting out of jail, he has been admonished by the court for drinking and reportedly associating with white supremacists.
Rittenhouse maintains that the Aug. 25 shootings in Kenosha of Anthony Huber of Silver Lake and Joseph Rosenbaum of Kenosha — both of whom died — and the serious injuring of Gaige Grosskreutz of West Allis, was done in self defense.
The Guardian also reported that 32 Kenosha officers made donations through the same website using their own private emails to support their fellow officer, Rusten Sheskey, the officer who shot Blake while attempting an arrest on Aug. 23. Blake is paralyzed as a result of the shooting. In January, Sheskey was cleared of wrongdoing in the incident by Kenosha County District Attorney Michael Graveley.
Also among the donors to Sheskey, according to The Guardian, were a Pleasant Prairie officer and two Green Bay police lieutenants.
The Kenosha Police Department announced this week that Sheskey has returned to work but has not returned to patrol duty.
In response to a request for a comment about the Guardian report, Lt. Joe Nosalik, spokesman for the Kenosha Police Department, said there was no indication any Kenosha Police officer used a department email to make a donation to Sheskey and said he had no further comment.