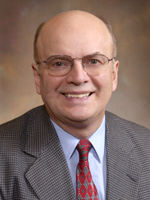 It is difficult to imagine a more difficult and troubling day for the United States of America — certainly since the attacks of Sept. 11, 2001.
The nation Wednesday watched their screens stunned as protesters turned into a marauding mob that stormed the U.S. Capitol. It occurred while the House and Senate were in session to accept and approve the count of Electoral College electors from every state and, in a centuries old act, to officially accept the results of the November presidential election.
Shortly after 2:30 a.m. Thursday, Vice President Mike Pence declared that President-elect Joe Biden had won the presidency after Congress completed the count of the Electoral College votes. It was expected to be the usual perfunctory final step before Biden's inauguration. It had, however, turned into a day of destruction and death after the mob overwhelmed the Capitol in an effort to halt the process.
Shocked and angry
Locally, elected officials and political party leaders were shocked and angry at what they witnessed.
"Violence anywhere, whether here in Kenosha or in Washington, D.C., is unacceptable and has no place in our political process," said state Sen Bob Wirch, D-Somers. "Regardless of our differences, we have got to start talking to each other again to address the problems facing our great nation."
False claims 'sparked the scene'
"The false claims of election fraud and conspiracy theories bull-horned for months by President Trump and elected Republican members of Congress like Wisconsin Sen. Ron Johnson sparked the scene that took place at our U.S. Capitol, the seat of our democracy," said Lori Hawkins, chair of the Kenosha County Democratic Party. "The attack on our democracy that we saw (Wednesday) will not serve us as a nation.
"In order for our democracy to survive, it is crucial that we begin to find a way to walk the path into the future together. Joe Biden and Kamala Harris will provide the leadership to begin, but it is up to each one of us to do our part."
Zach Rodriguez was in Washington, D.C, just weeks ago on county business related to the COVID-19 vaccine rollout. The meeting was at the White House. The county supervisor and Kenosha County Republican Party board member said he felt a disconnect between what he was seeing on his television and what he had experienced just ahead of Christmas in our nation's capital.
"I was in a state of utter disbelief. I have traveled at least once a year to D.C. for the past few years and it holds a special place in my heart. It's a special place for most Americans, no matter what their party affiliation is.
"To see people rushing the steps and breaking windows and forcing their way into the Capitol building while a joint session of Congress was going on put me at a loss for words."
While events were still unfolding on Wednesday, U.S. Rep. Bryan Steil, who represents the area, was quick to condemn the acts of rioters. "I condemn the reprehensible actions of criminals inside the United States Capitol and I thank law enforcement for their efforts to maintain public safety. As I said about protests throughout last year, those wishing to express their First Amendment rights need to follow the law," he said.
Anger with Johnson
"The President and elected Republicans like Sen. Ron Johnson, R-Wis., who have continued to spread lies about the election in an effort to stir up anger bear personal responsibility for today's events, said state Sen. Chris Larson, D-Milwaukee. "They have proven themselves unfit to serve. They laid the fuse and lit the match right along with Donald Trump. They don't get to walk away when the powder keg blows.
"Congress cannot be deterred by terrorists and must finish their business as soon as possible. President Trump will be out of office on Jan. 20, if he's not impeached and removed sooner. Ron Johnson and those who echoed his lies to lead to this moment should resign immediately."
Several Republican lawmakers, including Johnson, had announced they would on Wednesday contest President-elect Joe Biden's victory in some states. That set off the lengthy process of debating individual state results, which had just gotten underway when the siege began.
Johnson and U.S. Rep. Tom Tiffany (R-Minocqua) were the two members of the state delegation who planned to object to at least some states' electoral votes for Biden. They repeated baseless claims of widespread fraud that Trump and many supporters cited to justify their efforts to override the will of the voters.
Johnson said that a group of nearly a dozen GOP Senators would push to establish a bipartisan commission to investigate allegations of fraud in the 2020 election because, he said, "there are tens of millions of Americans who believe this election was stolen."
Blame 'antifa'
When the siege gathered strength, a number of Trump-friendly media outlets began to blame antifa — the anti-fascist movement. Kenosha native and U.S. Rep. Mark Pocan, D-Madison, was quick to push back.
"There is no evidence that 'antifa' attacked the Capitol today," Pocan said via Twitter. "But there's overwhelming evidence that despite a Trump-supported attempted coup by violent terrorists, 121 of my (GOP) colleagues still have no backbone."
County supervisor Rodriguez said he feared for the loss of reputation the U.S. might suffer.
"This is not who we are," he said. "We are a beacon of light in the world. This (was) not what a democracy looks like. This was not the peaceful transition of power looks like. To me, this was shameful. The U.S. on the world stage yesterday is not the U.S. the world has come to know since World War II."