The first time Joseph Corcoran was going to suit up for a race he got some advice from the veterans.
"I was told not to choose the chorizo because it's got the sombrero. It could just be a rumor or a conspiracy theory, but they think the sombrero slows you down."
Corcoran suited up as the Italian.
"My first race I did I tripped on the on-deck circle, which is only raised up about half an inch. But I didn't see it through the small hole in the sausage. I started tumbling forward, stumbling forward, but eventually I caught myself and didn't go all the way down," Corcoran said. Which is good, because that would have been embarrassing. And he figures it would have been tough standing back up in that sausage suit.
Corcoran, 25, realized his longtime dream of becoming a criminal defense attorney when he was hired by the Kenosha Public Defender's Office after graduating from Marquette University Law School in 2018. On his way to becoming an attorney, Cocoran worked his way through law school with a college job that gave him a bit of a claim to fame — Corcoran was a "racing sausage."
He said he wanted to become an attorney since shadowing a defense attorney during a high school career program. "I followed him at work and instantly fell in love with it," he said. "There were some interesting cases that day. ... The advocacy and strategy part of it that I saw made me love it and want to do it."
When his law school sideline as a racing sausage came to light at the courthouse, avid Milwaukee Brewers fan Judge Bruce Schroeder had a lot of questions, even during a break in a jury trial, calling Corcoran into his courtroom to talk to a jury about his experiences at the ball park.
A Minnesota native, Corcoran got his undergraduate degree at North Dakota State University in Fargo before being accepted at Marquette's law school. When he moved to Milwaukee he started looking for a job to support himself while he was in school and was soon hired as part of the ground crew at Miller Park. It was an appealing job for a sports fan who played baseball from childhood through high school (Corcoran comes from an athletic family — his younger brother Josh was recently signed to play linebacker for the Los Angeles Chargers).
"It's a lot more than people think," Corcoran said of the job of maintaining the playing field and surrounding grounds at the ballpark. He said the crew started work in March and worked until sometime around Thanksgiving, finally putting the park to bed for the winter by spreading a blanket over the field. "In the spring we take the blanket off and can make the field playable in about a week."
The 40-to-50-member crew worked eight to 10 hours a day maintaining the field and the acres of landscaping surrounding the ballpark. On game days, they often worked until midnight, then had to be back up at 6 a.m. to be back to work the following day.
Professional fields are maintained meticulously. After each game, the crew went to work restoring the pitcher's mound, batting box and bullpen to make sure that the surface met the standards of the league. "The mound needs to be flat for the first six inches then drops one inch per foot," he said. "We'd be down on our hands and knees measuring it to make it perfect."
During games, Corcoran was part of the crew that runs out on the field in the fifth inning to drag the infield with heavy mats to smooth the playing surface.
Most of the season, Cocoran and his fellow grounds crew members focused on their work keeping the field pristine. But toward the end of each season the college students who typically make up the stadium's Brew Crew begin to head back to campus. And it's members of the Brew Crew who usually man the sausage costumes.
Come fall, the ground crew guys step in.
"The last few weeks of the season the ground crew is doing all the sausage races. And that was between the mat runs (when the crew drags the field.) So we would get back from our mat run and there would be a golf cart waiting for us. We would run back in, drop our mats, get on the golf cart, and it would take us to the other side of the stadium. Then, we would slip into our sausage outfits and wait for the gates to open."
Well, he said, "slip in is a little too easy a term. We had to struggle to get in."
The runners were already sweaty from their mat run. And the sausage costumes were not exactly made for comfort and ease. They were a little smelly too.
"You can't really move your arms at all. When you run, you can only move your arms from the elbows."
Corcoran said that one of the questions he is always asked is whether the races are fixed. "They're not," he said.
If you are going to race in front of a screaming crowd, you're going to try to win — even when dressed as an Italian sausage.
"I won twice," Corcoran said with a bit of pride.
As for his work as a public defender, Corcoran said it is what he hoped it would be. "It's what I've always wanted. I think I'm doing alright," he said, smiling.
But sometimes on a fine summer day he misses Miller Park. "I liked calling the park my office. My office now is a lot different."
SIMMONS BLOCK PARTY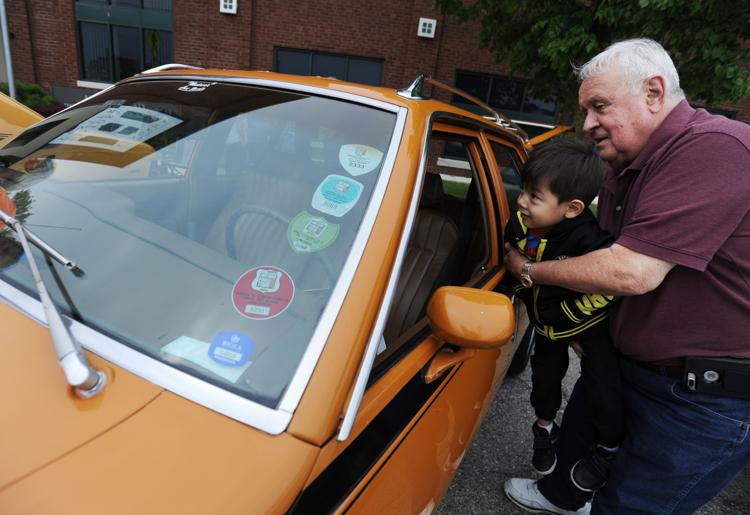 Harris and Hudson with Matt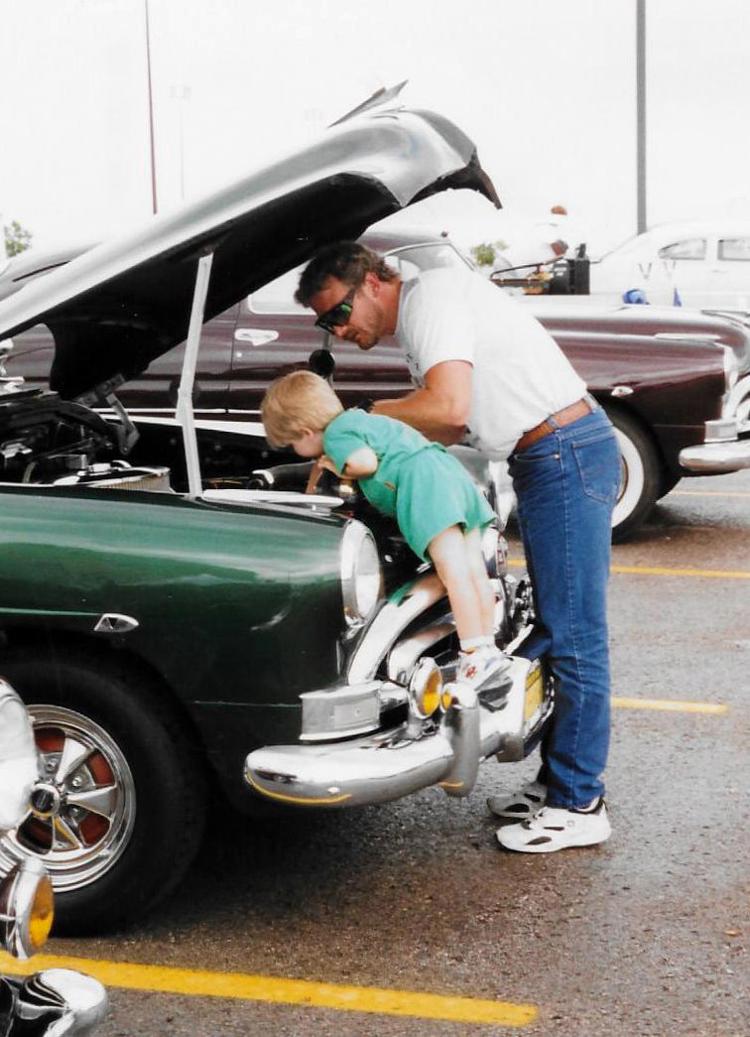 CAR SHOW BAKER PARK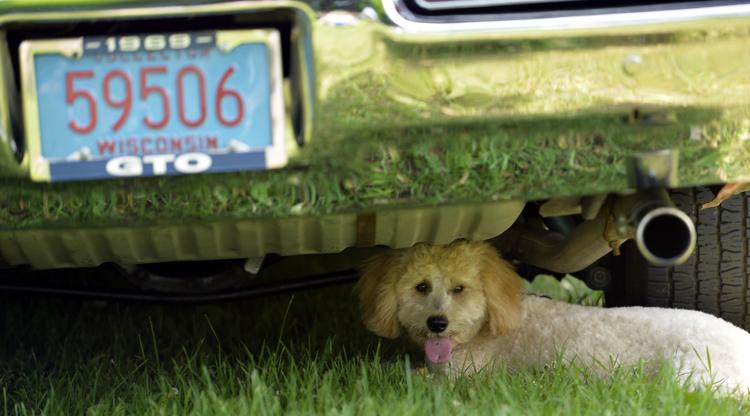 CAR SHOW BAKER PARK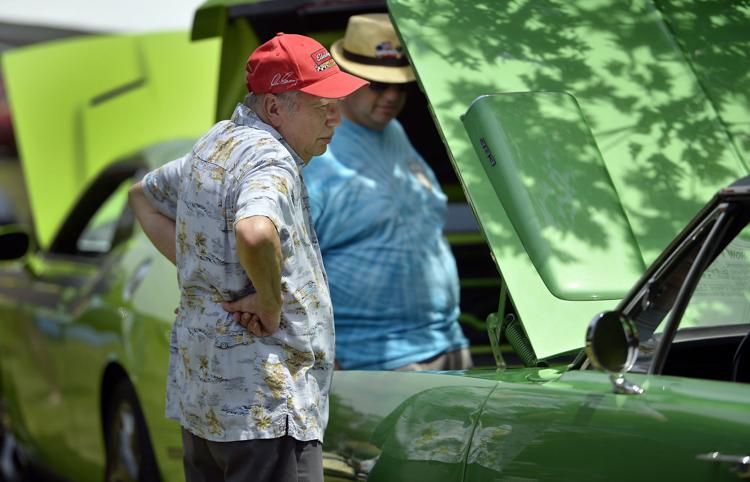 CAR SHOW BAKER PARK
CAR SHOW BAKER PARK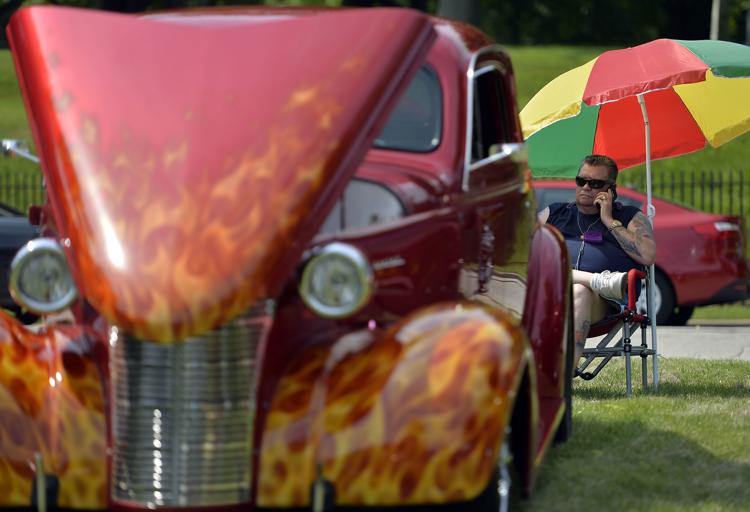 CAR SHOW BAKER PARK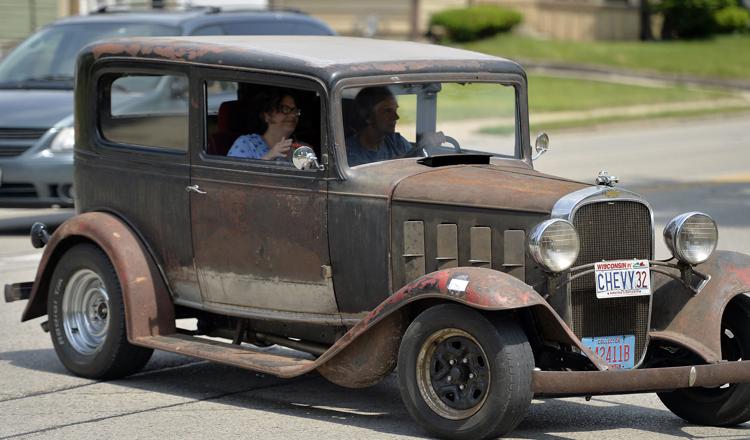 CAR SHOW BAKER PARK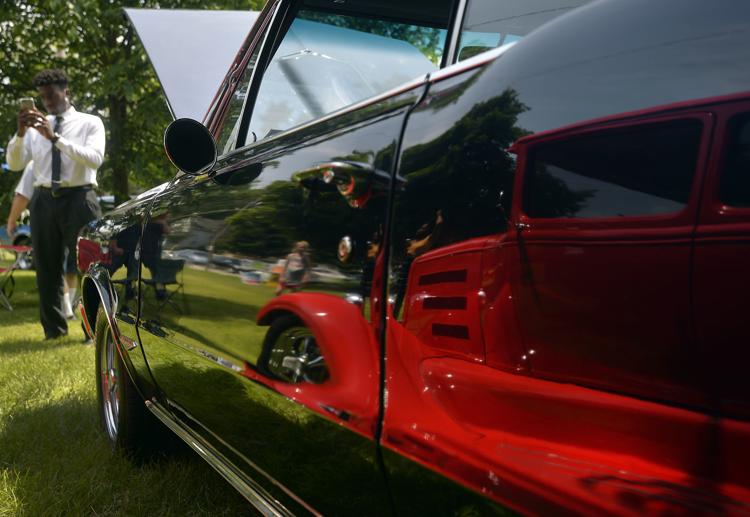 CAR SHOW BAKER PARK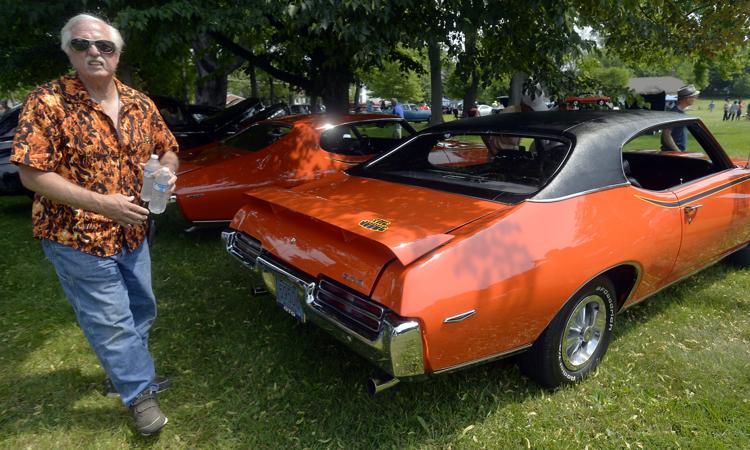 CAR SHOW BAKER PARK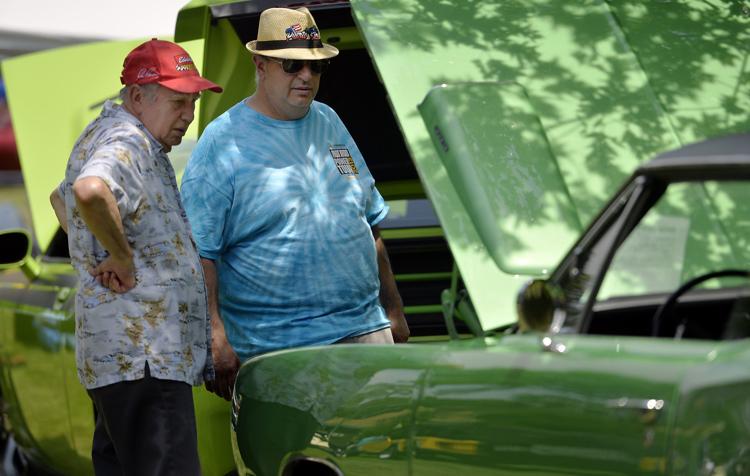 CAR SHOW BAKER PARK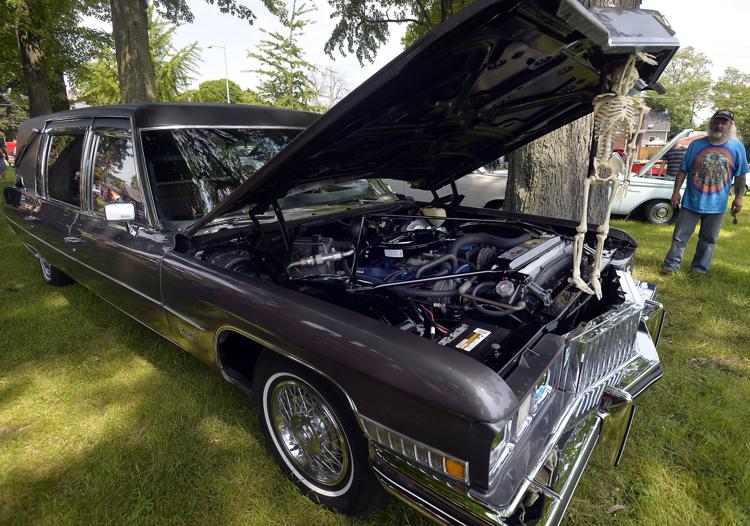 WOUNDED WARRIOR CAR SHOW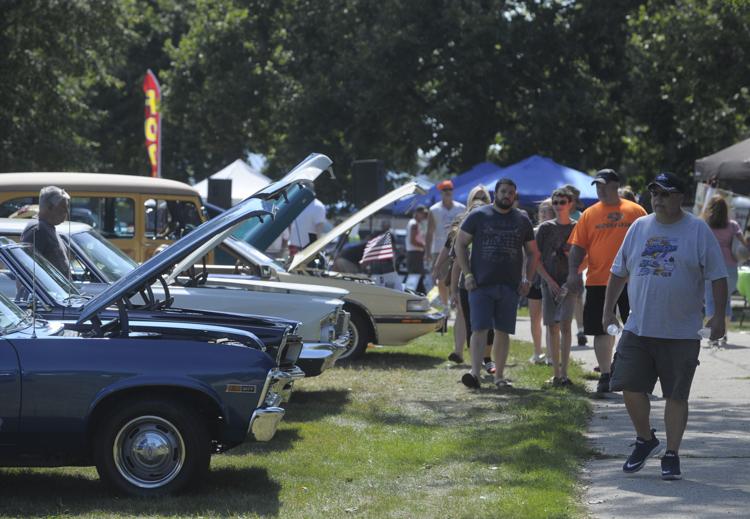 CAR SHOW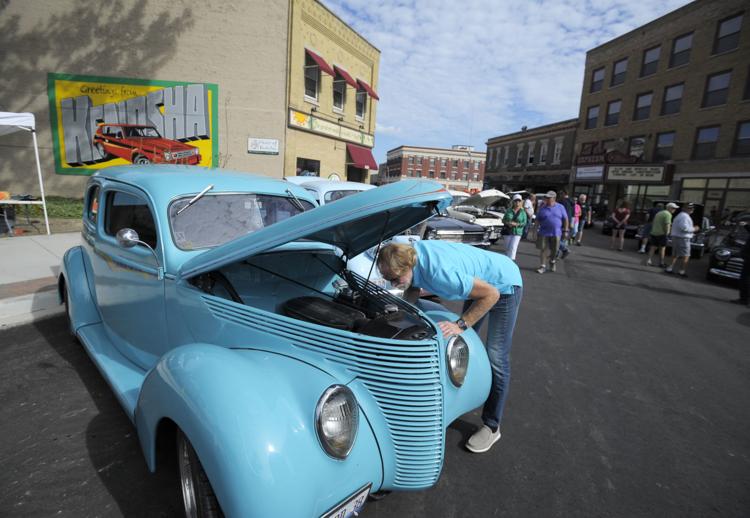 CAR SHOW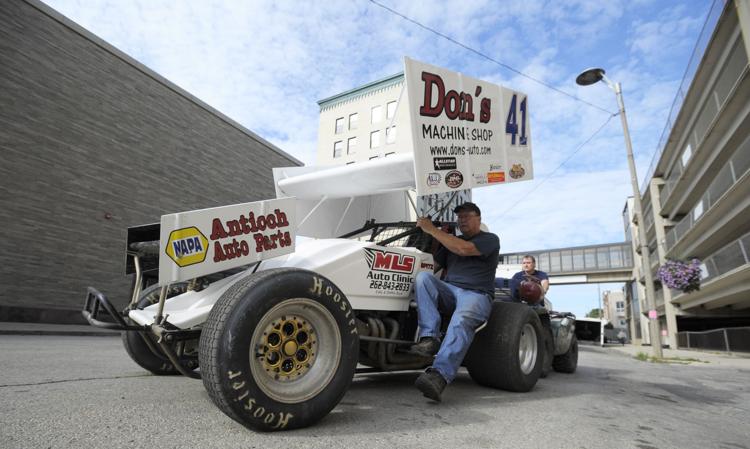 RODS FOR A REASON CAR SHOW
RODS FOR A REASON CAR SHOW