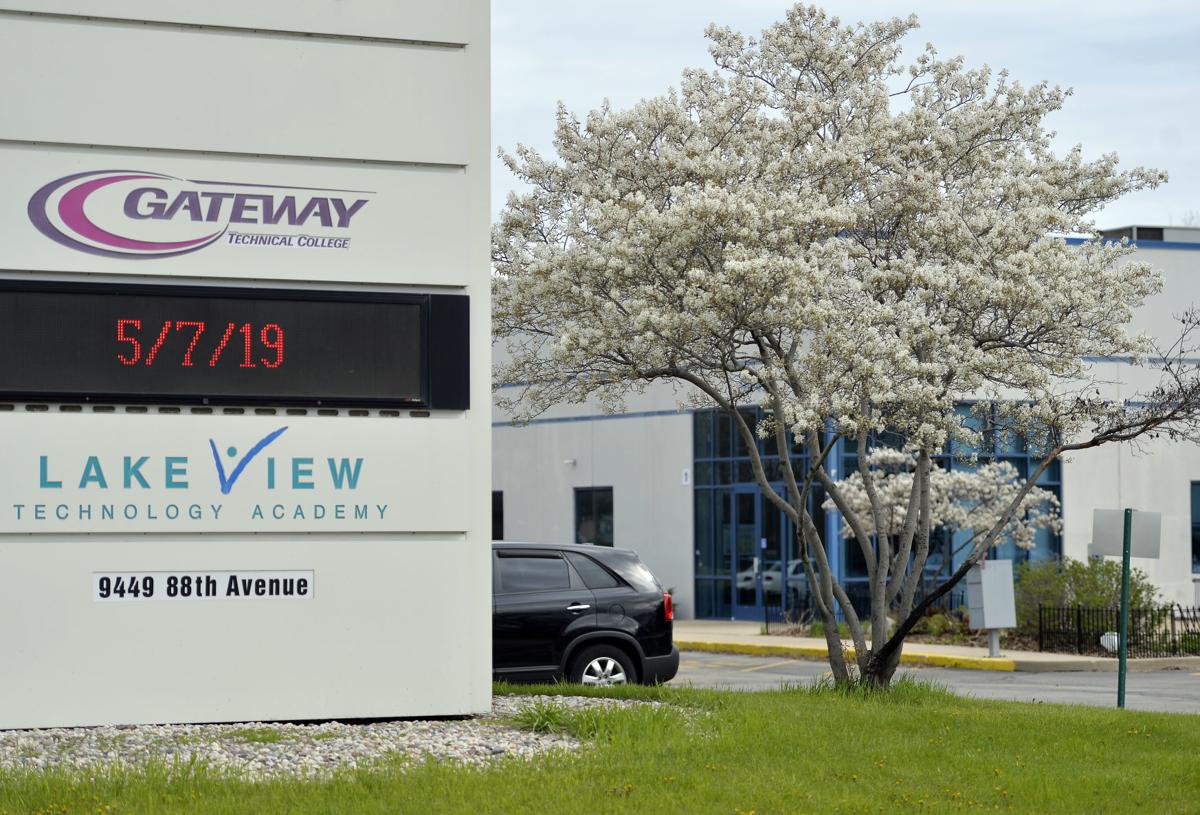 Telling a police officer she was thinking of a teenager "as a friend and not as a 14-year-old student," a teacher at LakeView Technology Academy is alleged to have shown a student a photo of a naked man.
Meiranda Patterson, 26, of Kenosha, was charged Wednesday with exposing a child to harmful material.
According to a criminal complaint, LakeView's principal reported to a Pleasant Prairie Police officer stationed at the school that she had been informed on the evening of Oct. 25 that Patterson showed an inappropriate photo to a 14-year-old student.
Principal Bethany Ormseth told the officer she spoke to Patterson, who admitted showing the student the photo on her phone, and that the principal then obtained a copy of the photo. It showed a naked man from his shoulders to the tops of his thighs, including his pubic area.
The officer "was advised that the defendant has a history of weird behavior at school," the complaint states.
According to the complaint, the student asked Patterson if she was going to be attending the Monster Mash, an after-school event. Patterson told her she was leaving the event early because she had a date.
When the student asked Patterson to see a photo of the man she was dating, the complaint states, Patterson showed her three photos on her phone, including one of the man with no clothing.
The girl spoke to police. She said Patterson told her not to tell anyone she showed her the picture. The teen told police she was "disgusted" when shown the photo.
The complaint states that police spoke to Patterson on Oct. 26 and that she admitted showing the student the photo, saying the student "blushed and laughed" when she did.
"The defendant stated that in the moment she did not think anything of it because she was thinking of (the teen) as a friend and not a 14-year-old student," the complaint states. "The defendant stated that after showing (the girl) the photo she realized it was a bad thing to have done."
Patterson, a special education teacher at LakeView since August 2015, has not returned to school since the report was made.
Tanya Ruder, spokeswoman for Kenosha Unified School District, said she was placed on paid administrative leave on Oct. 28 pending the investigation.
With charges issued Wednesday afternoon, a $3,000 warrant was issued for Patterson's arrest. She was not in custody as of Thursday afternoon and did not yet have a scheduled initial appearance date.