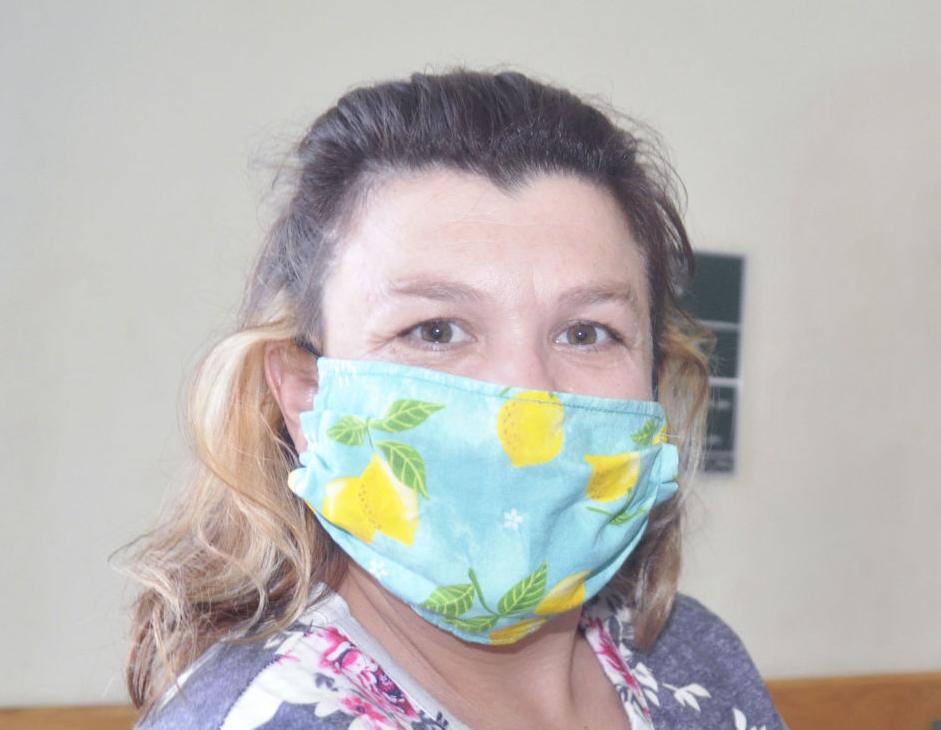 Lake Geneva aldermen are getting another chance to consider implementing a local face mask requirement to help control the spread of coronavirus in the community.
Noting that a statewide mandate to wear face masks is scheduled to expire Sept. 28, a city council committee has recommended reconsidering whether Lake Geneva should set its own rule.
The city council is scheduled to discuss the matter during a meeting that starts at 6 p.m. Sept. 28 at City Hall. The meeting is open to the public.
It would be the third time that aldermen have voted on a face mask requirement.
On July 27, the council voted by a razor-thin margin of 5-4 not to require the general public to wear face masks. The council deadlocked in a 4-4 tie before Mayor Charlene Klein cast a tie-breaking "no" vote to defeat the measure.
Members of the city council finance, licensing & regulation committee are urging the council to discuss the issue again. The committee is not making a specific recommendation on which way the city should go.
Alderwoman Mary Jo Fesenmaier, who has voted for a mask mandate in the past, said she would like the city to have some type of provision in place in case the statewide emergency order expires Sept. 28 rather than gets an extension.
"We don't know what's going to happen with that," Fesenmaier said. "I would like to see the city be proactive."
The issue resurfaces as Walworth County continues to record an increasing number of cases of coronavirus locally.
As of Sept. 21, the county had more than 2,400 local residents who had tested positive for the upper respiratory infection, including 34 who died. Walworth County had the state's third-highest per capita infection rate, behind only Milwaukee County and Brown County.
Since mid-summer, Walworth County is averaging about 18 positive tests for coronavirus a day.
State and county health officials urge people to wear face masks in public to control the spread of coronavirus.
Lake Geneva Alderman John Halverson, who also voted previously for a city face mask ordinance, said he remains in favor of the city adopting such a measure.
"I think science has shown that masks are the best defense against the virus," Halverson said.
Alderman Richard Hedlund, previously an opponent of a city ordinance, said that while he is in favor of people wearing face masks, he still does not believe the city should require it.
"I think if the governor can get his edict extended, fine," Hedlund said. "I just don't see where the city should get involved with that."
City officials said the city council could adopt an ordinance similar to the state's emergency order declared by Gov. Tony Evers, which requires anyone over age 5 to wear a face mask in an indoor public setting or in congested outdoor spaces, including restaurant seating.
The council also could adopt an ordinance similar to those passed elsewhere, including Whitewater and Shorewood. Under a proposal sent to aldermen, the city would require people who are age 5 or older to wear face masks when they are in a public building or in an area of a building that is open to the public.
Face masks would be required at the Lake Geneva farmers market and inside any city building. Other building owners would have to require people to wear face masks in public areas, and building owners would have a right to refuse service to anyone not wearing a mask.
People who violate the proposed city ordinance could be fined between $10 and $40 for a first offense, and between $50 and $150 for a second offense and subsequent offenses.
The ordinance would be in effect until Jan. 25.
Aldermen Ken Howell said he favors adopting an ordinance similar to the state order, if the police department has not received too many phone calls related to face masks since the state order went into effect Aug. 1.
"I would be in favor of extending Evers' mandate," Howell said. "I'm not sure we need to go any further than that."
Hedlund said he has noticed more people wearing face masks in public since the state order went into effect.
"I think people are paying attention," he said.
Get local news delivered to your inbox!
Subscribe to our Daily Headlines newsletter.