Rat Salad, Killmister and Peephole might not be for everyone.
But for those attending the nation's largest tribute band festival, if you don't enjoy one band there's always another one ready to please.
Tribute Island, a three-day music festival featuring five stages and 58 cover bands, continued on Saturday and wraps up today at Simmons Island, 5001 Simmons Island Drive.
A massive cover band festival doesn't arrive without a variety of interesting band names.
There are the logical ones such as Jak Crowes (Black Crowes), Forever Shania (Shania Twain), Voodoo Child (Jimi Hendrix) and Ten (Pearl Jam), and the rather unique ones like Rat Salad (Ozzy Osbourne/Black Sabbath), Killmister (Lemmy/Motorhead) and Peephole (System of a Down).
"We researched it," event organizer Frank Carmichael said. "We're not the largest tribute festival in the world. There's a bigger one in the UK. Here in the States, we're the largest."
Kashmir, a Led Zeppelin cover band, performed in front of a packed hill in front of the Simmons Island Beach House on a sizzling Friday night.
"They had a nice crowd," Carmichael said. "They truly are considered one of the preeminent Led Zeppelin tribute bands. They've been together since the 80s and play at some pretty big venues."
Kurt Cogswell, 56, of Hebron, Ind., drove over two hours to spend his weekend listening to music in front of a beautiful lakefront setting.
"I like the big variety of different music," Cogswell said. "You can go see just about any band you want without being jammed together somewhere."
The festival is held throughout Simmons Island, which is blocked off to traffic and accommodating for patrons to walk freely from one stage to another.
"It's rather comfortable," said Dan Laurigan, 46, of Kenosha. "It's not as busy as Summerfest, which can be just a zoo. I'd rather be able to sit back and relax."
The event continues today at noon. A variety of food, beverage and merchandise is available throughout the festival grounds. There are 16-ounce domestic beers offered for $5.
Single-day tickets are $20. The can be purchased at tributeisland.com or at the gate.
RUSTIC MIC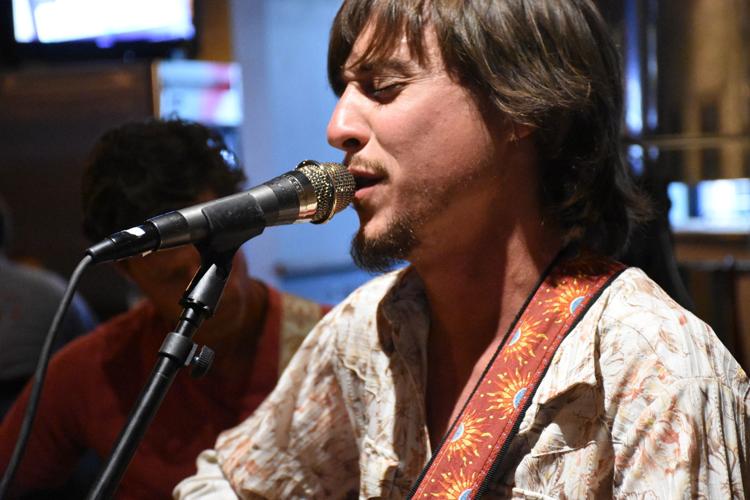 RUSTIC MIC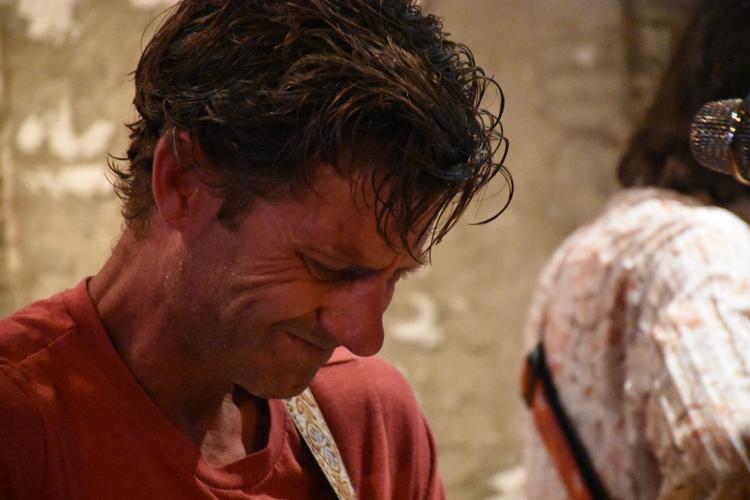 RUSTIC MIC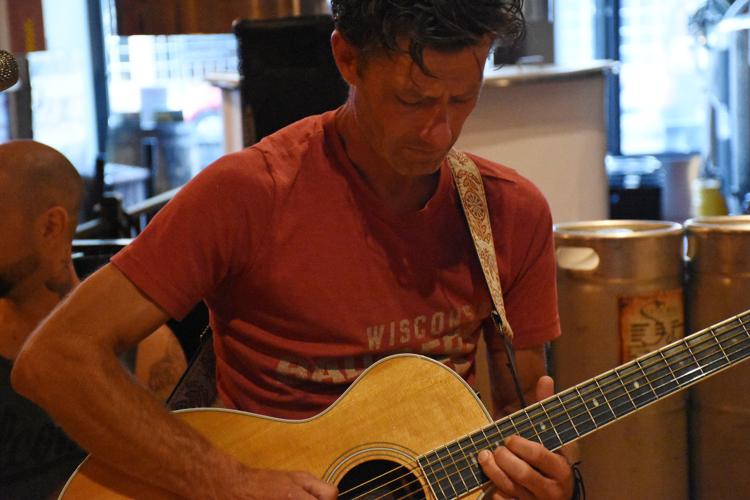 RUSTIC MIC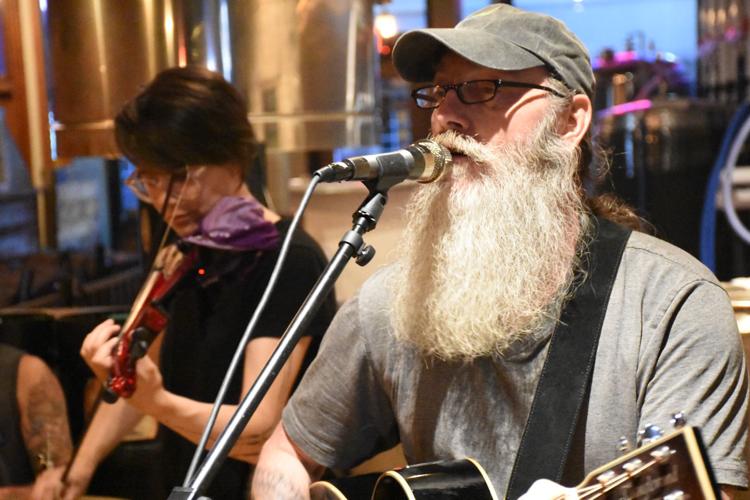 RUSTIC MIC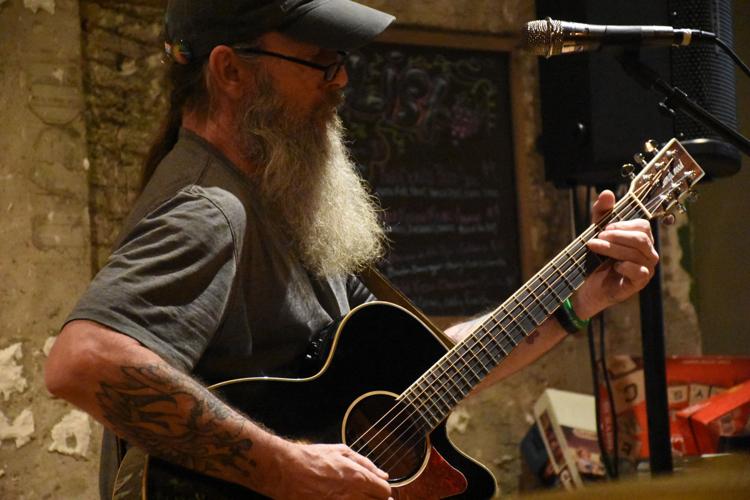 RUSTIC MIC
RUSTIC MIC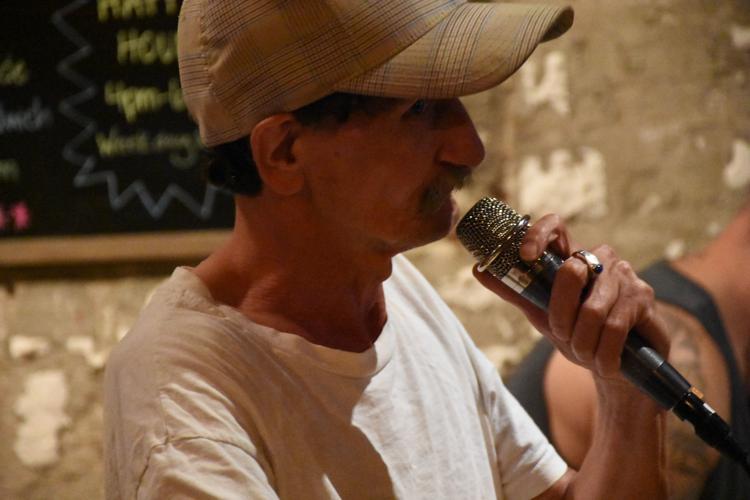 RUSTIC MIC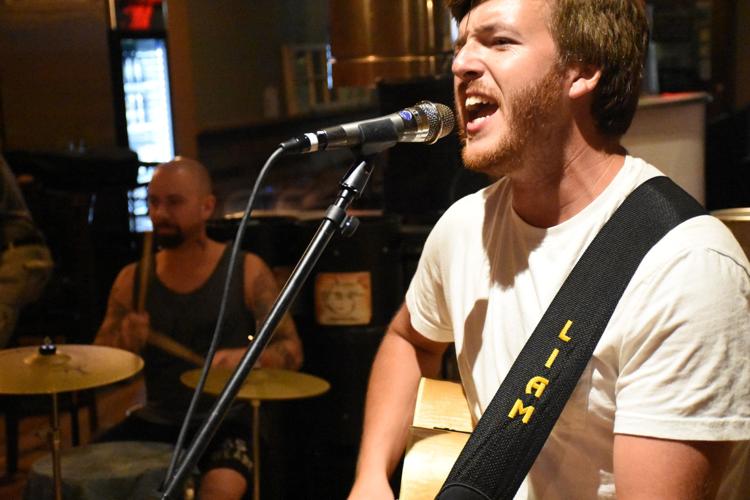 RUSTIC MIC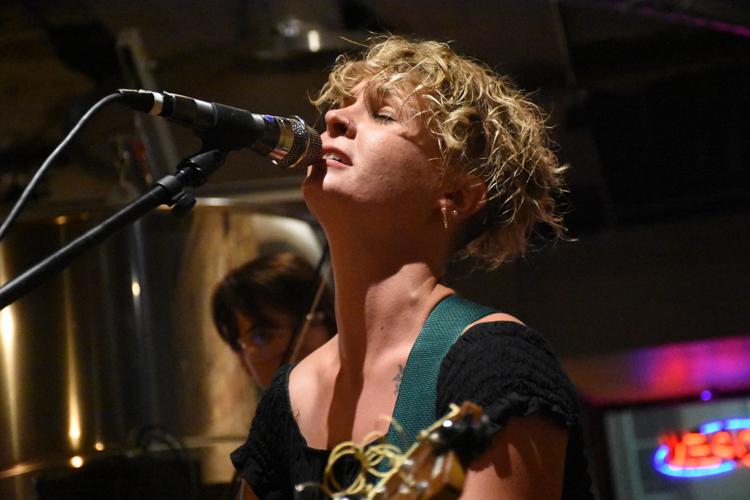 RUSTIC MIC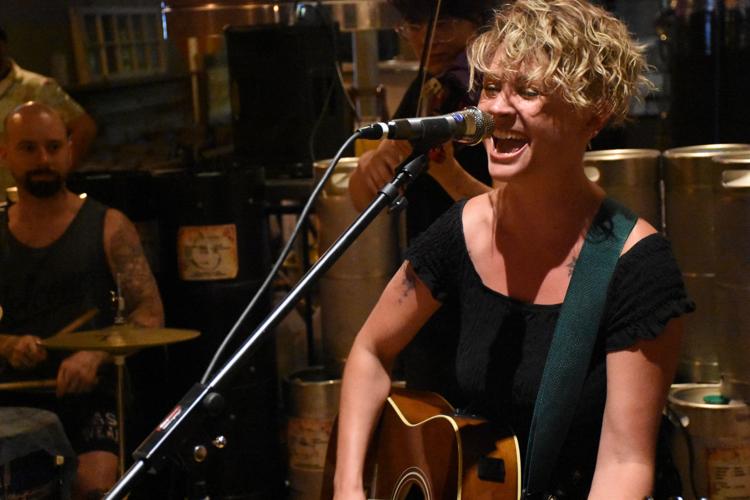 RUSTIC MIC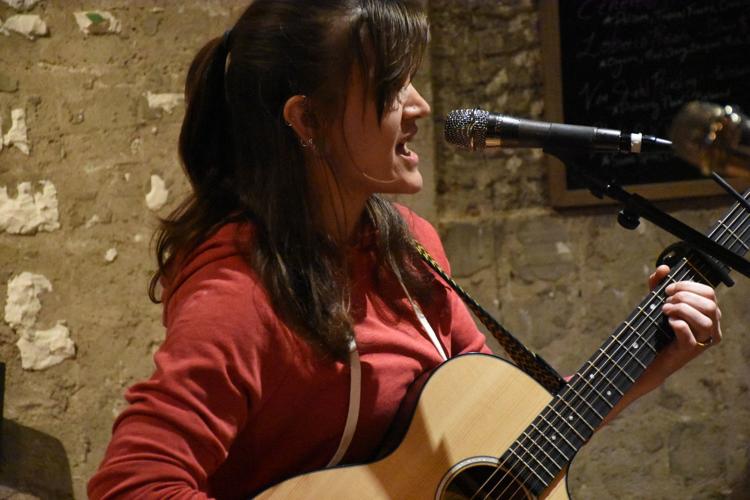 RUSTIC MIC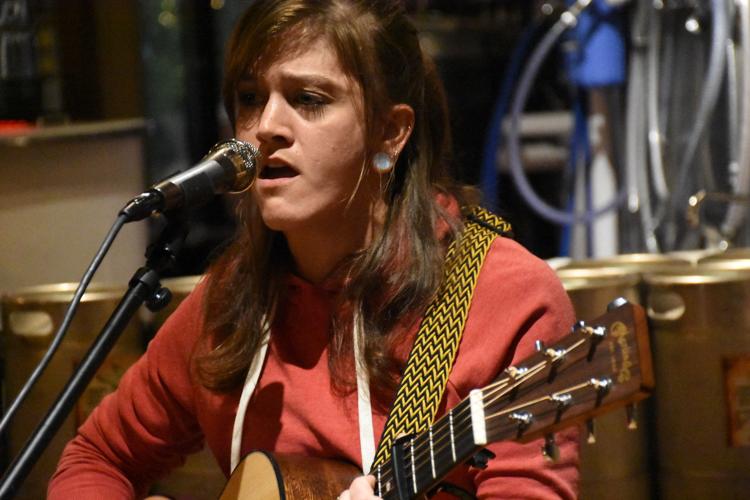 RUSTIC MIC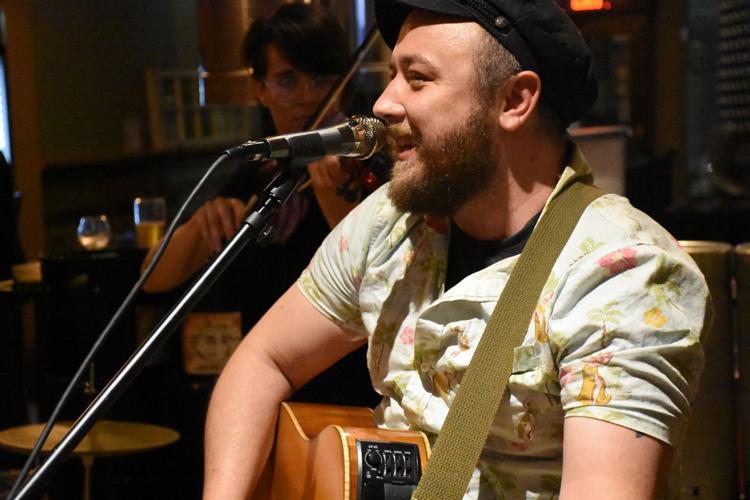 RUSTIC MIC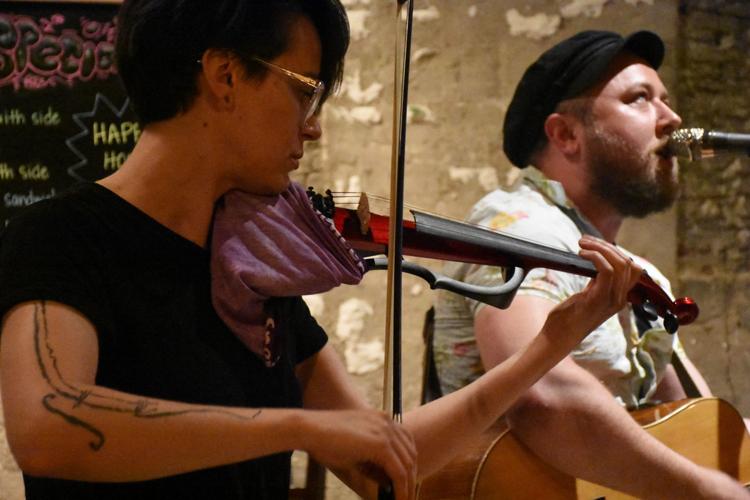 Our View: Support open mic nights in Kenosha and experience our varied music scene
If you've lived in Kenosha for the past year, or anywhere in the country really, you've most likely heard of Betsy Ade and the Well-Known Strangers.
But have you heard about Brittany Lumley? Or how about Ben Mulwana, Patrick Willis, Alahna Lundberg, Spare Animals, Would You Kindly?, or even Earthmother?
If none of these names ring a bell, you probably have not truly experienced the Kenosha music scene. And you really should.
While some like to call the city "Kenowhere," when it comes to music, that couldn't be further from the truth. Every single week you have at least five opportunities to hear local artists perform through open mics around the city, as well as multiple shows you can go to on the weekends.
On Mondays, Rustic Road Brewing Company, 5706 Sixth Ave., hosts an open mic from 8 to 11 p.m. Tuesdays, local artists and music enthusiasts have their pick of either going to Fusion, 5014 Seventh Ave., for its open mic (doors open at 7 p.m., music starts at 8) or Sazzy B's, 5623 Sixth Ave., which runs an open mic from 9 p.m. to midnight. You can round out the week with an open mic on Wednesday at Union Park Tavern, 4520 Eighth Ave., from 7 p.m. to 10 p.m. and an open mic jam session at the tavern on Thursdays at 8:30 p.m.
On the third Thursday of each month, you can even catch an all-original open mic night at Public Craft Brewing Co., 716 58th St., sponsored by Hot Nuts — a local band made up of Keith Pauley and Lavonne McRoberts, who also perform in a rooftop series at Mike's Sportsbook & Meat Bar, 707 56th St., on Sundays at 5 p.m. 
Public Craft also hosts a comedy open mic at 7:30 p.m. on the first Thursday of each month, sponsored by Kenosha Comedy — where you'll most likely see the indescribable comedian Mike Koz perform a set that everyone should experience once, but do not bring your children if you go.
Best part: It's all free to attend.
And these are just the routine, planned weekly and monthly events. There is a plethora of shows, entertainment and artists playing each week at these same venues, along with Kenosha Creative Space, 58 Below and the Port – a legendary place in Kenosha that everyone should visit. 
Beyond simply going for the entertainment value, it is important to support local artists, because music and the arts are what drive people to our downtown at night. Yes, we are excited that the business realm of Kenosha is taking off, and we have good restaurants and bars downtown. But without the arts, what would we really have to offer new families and residents that come to our community?
Also consider that, without your support, these smaller yet very talented bands may struggle and potentially fade out, as many have in our community. That would be truly tragic for all of us. Keep in mind that, when you go to these venues to see music, you're not just supporting the artists, but also their families, loved ones and their dreams.
We wholeheartedly believe that those are things worth our support and our time. 
So go out to the open mics, support your local artists and embrace the part of Kenosha that gives our community its heart and, of course, its soul.