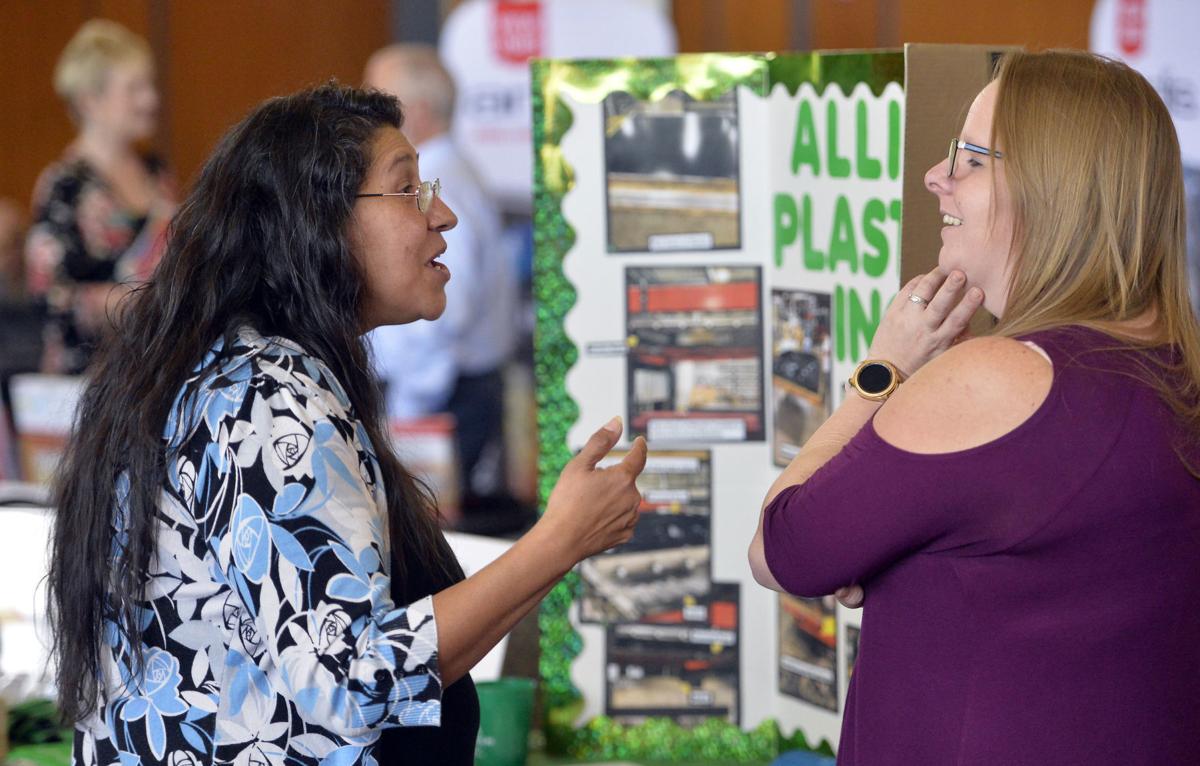 Concerns over an export slowdown and U.S. trade policy have some employers holding back on hiring more workers.
In southeastern Wisconsin, a region that has experienced job and economic growth over the past three years, the unemployment rate is starting to tick up.
"Unemployment is up a bit, but it is still pretty low. However employment in (some) counties is slowing," said Dennis Winters, an economist with the Wisconsin Department of Workforce Development.
Statewide, the September unemployment rate was 3.1 percent, up from the 3.0 percent reported for September 2018. Unemployment in Wisconsin has been consistently lower than the national average over the past year.
Nationally, the unemployment rate was 3.5 percent, according to Trading Economics, a national economy tracking organization.
"Southeast Wisconsin is a manufacturing area. People are not getting employed (there) as they have in the past," Winters added.
In Kenosha County, the unemployment rate for September rose to 3.7 percent, up significantly from the 3.0 percent record for the same month in 2018, according to the DWD.
In the city of Kenosha, the unemployment rate was 4.0 percent, up significantly from the 3.3 percent rate reported for September of last year.
In Racine County, the picture was much the same. The unemployment rate last month was 3.8 percent compared with the 3.0 reported in the county for the same month a year ago.
In the city, the unemployment rate was 5.0 percent, up dramatically from the 3.9 percent reported for September of last year.
What's happening?
Winters said some manufacturers are being affected by their ability or inability to import materials and supplies and their ability to export finished goods.
"The industrial sector is sort of weak. There's lack of strength in manufacturing and the industrial side," he said. "They don't know where the trade policy is going. They don't know if they can get parts in and products out.
"This is all based on a case-by-case basis," he explained. "It depends on where they are in the supply chain."
Such uncertainty can affect the warehousing sector as well. However, some mass warehouse retailers such as Amazon are in hiring mode for seasonal and permanent employees to keep up with demand.
Growth elsewhere
Though manufacturing may be facing a slight slowdown, there's still employment growth in health care, construction and retail, Winters said.
In health care, there is a growing need for nurses, nurse assistants, technicians and other workers skilled in these areas.
Construction and building trades industries have a variety of open positions, including carpentry, concrete workers and general labor.
The retail industry is gearing up for the holiday rush, seeking part-time, seasonal workers as well as looking to fill some full-time permanent positions.