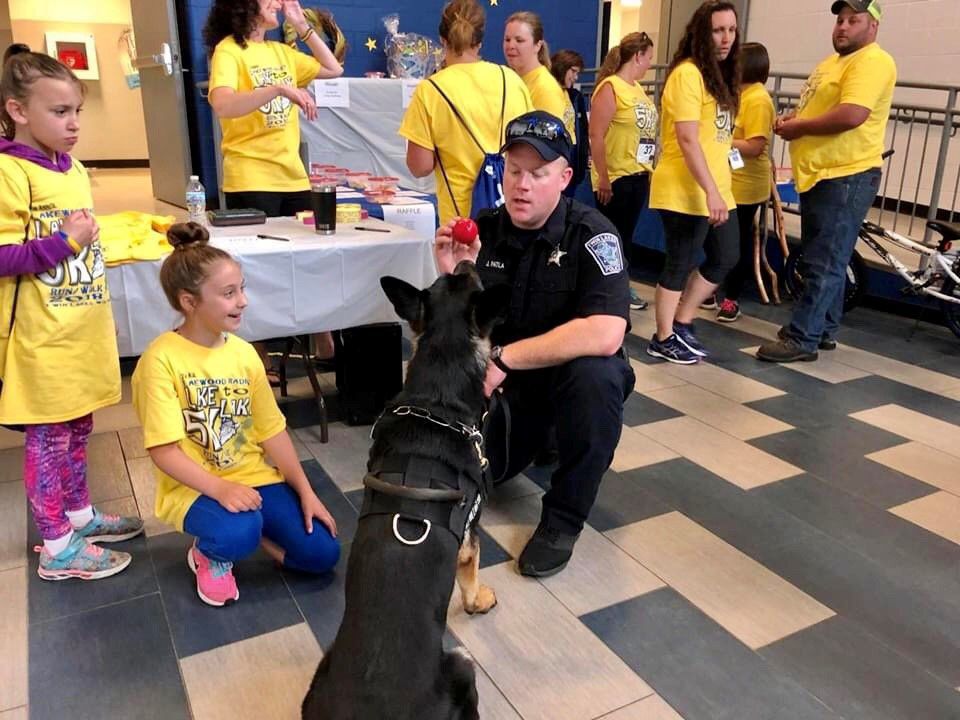 The Twin Lakes community this morning rallied behind local police K9 officer Joe Patla after village officials voted Tuesday night to send his partner Rex for "retraining" rather than allow Patla to purchase the dog when he leaves the department to take a position elsewhere. 
An online petition to keep the pair together has collected more than 2,000 signatures. Some of those who have signed the petition point out it was community donations that covered the cost of starting the K9 program, not taxpayer dollars, so the it is the community that should decide.
The Twin Lakes Police Department released a statement on the decision by late morning.
"We understand this is an emotional event for everyone involved in our community," the statement reads. "Nobody in the village of Twin Lakes wanted to see K9 Officer Rex separated from Officer Patla."
However, according to the release, the decision to keep Rex on as a sworn officer of the department with a new handler was bound by an agreement reached with the Police Officers' Union. According to that agreement, the K9 handler must agree to serve a six-year term. If the handler chooses to leave prior to the retirement of the K9, it remains the property of the village of Twin Lakes.
Following the closed session meeting Tuesday, the Village Board voted 5-1 in favor of retraining Rex with a new handler. Trustee Jeremy Knoll cast the sole dissenting vote. Trustee Kevin Fitzgerald abstained for a reason not revealed in open session.
"It's a bad situation for everyone," village president Howard Skinner said. "The Village Board made the best decision it could with all of the facts in front of it."
The Kenosha News is following this developing story.
Get local news delivered to your inbox!
Subscribe to our Daily Headlines newsletter.