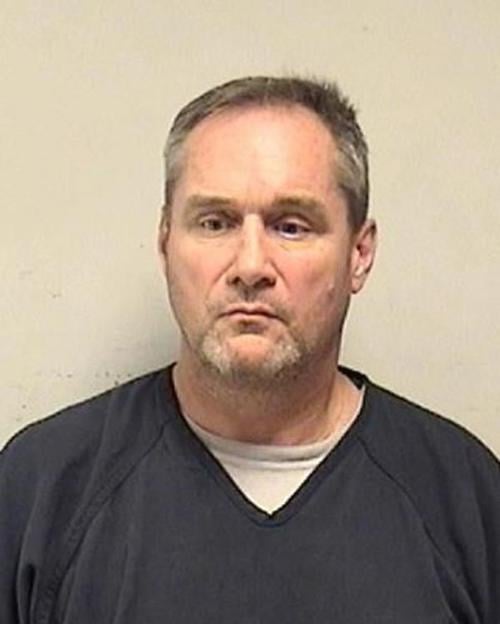 An elected Kenosha County official is alleged to have taken three containers of silicone roof coating, valued at $627, from a local home improvement store without paying for them.
Charges were filed Friday against Kenosha County Board Chairman Daniel Esposito.
According to court records, Esposito was charged with one count of retail theft, a Class I felony, for intentionally taking merchandise worth between $500 and $5,000.
A Class I felony is punishable by up to 3½ years in prison, a fine of up to $10,000, or both imprisonment and a fine.
A Class I felony is the least severe felony offense in Wisconsin.
According to the criminal complaint, the theft occurred at about 10:40 a.m. Nov. 2 at Menards, 7330 74th Place.
A loss prevention employee at the store told Kenosha police that a man, later identified as Esposito, was observed loading three containers of Seal Best white silicone roof coating into a truck along with multiple insulation items.
Esposito allegedly loaded the three 4.75-gallon containers of Seal Best in the truck and placed the insulation materials on top of them. He then exited the store's materials yard through the guard gate, without having paid for the Seal Best, which was valued at $209 per container.
The employee told police that store records indicated that Esposito paid for several insulation items that day but not the Seal Best.
Police said store surveillance video showed that the Seal Best containers were not visible underneath the other insulation materials.
Police then went to Esposito's home in Pleasant Prairie, where they asked him about the Seal Best containers.
The complaint says Esposito admitted to being at Menards that day, where he bought only insulation and plywood.
When asked about the Seal Best, Esposito reportedly said he did take the containers but that he had paid for them.
The complaint says Esposito was unable to produce a receipt for the Seal Best.
Esposito was booked into the Kenosha County Jail on Nov. 2, but Kenosha County Sheriff David Beth made the decision to release Esposito without bond, his release paperwork stating that he would be charged via summons and complaint.
The case was referred to the Walworth County District Attorney's office for review to avoid a conflict of interest, a move typical when an elected or public official is the focus of potential criminal charges.
Walworth County District Attorney Zeke S. Wiedenfeld filed the charges Friday afternoon.
Esposito's attorney Terry Rose has said that Esposito would plead not guilty to any criminal charges.
Court records did not indicate a plea for Esposito or any scheduled court appearances.
Get local news delivered to your inbox!
Subscribe to our Daily Headlines newsletter.