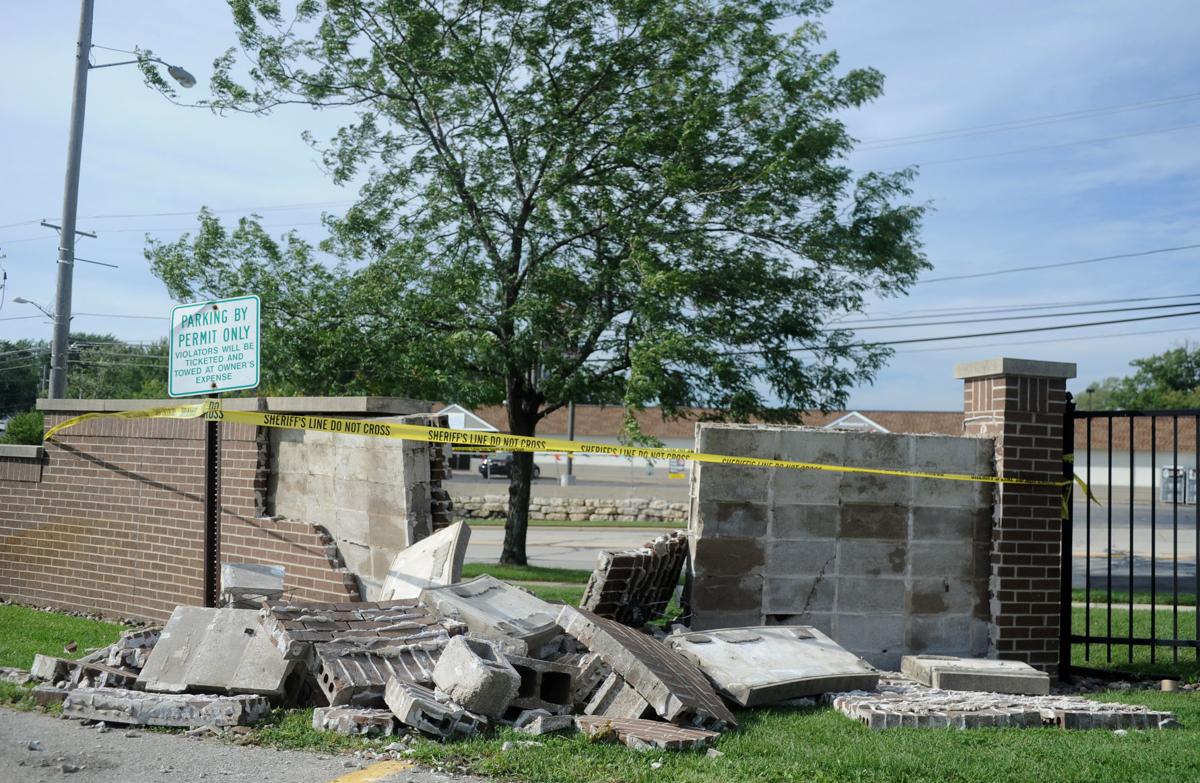 A driver crashed into a brick wall along Highway 50 in front of Central High School in Paddock Lake Tuesday afternoon.
Sgt. Christopher Hannah with the Kenosha County Sheriff's Department said a driver leaving a business parking lot on the north side of Highway 50 across from the high school pulled onto the road at about 3 p.m. and was struck by oncoming traffic.
The vehicle lost control and crashed into the decorative wall.
Hannah said no students were involved, saying Central students had largely left campus for the day when the crash occurred. He said minor injuries were reported.
The wall, built in 2001, was installed as a safety measure — specifically to prevent students from running across Highway 50.