PLEASANT PRAIRIE — Dozens of people withstood the chilly winds Sunday afternoon to gather before the Veterans Memorial at Prairie Springs Park to honor the men and women who have endured far more in their service to their country.
The village's gathering, in its 12th year, acknowledged the sacrifices of veterans a day before the Veterans Day holiday today. The formal ceremony opened with the posting of colors by the Pleasant Prairie Police Department Honor Guard, Vietnam Veteran's Guard and the Pleasant Prairie VFW Post 7308 Guard. It was later concluded with a three-shot volley by the Kenosha Area Vietnam Veterans and the playing of taps by Bugles Across America's Jim Reynolds.
"Just because Nov. 11 is Veterans Day doesn't mean we have to limit our appreciation to just one day a year. Why shouldn't every day be Veterans Day?" said Village Board Chairman John Steinbrink, who gave the ceremonial address, encouraging the 40 to 50 people in attendance to shake hands and hug veterans who stood in their midst nearby.
Steinbrink said Veterans Day is a day to honor all veterans both living and dead, but is intended to thank those present for their dedicated service to their country.
"Our service men and women didn't just step up when others stepped back. They didn't just set their personal plans aside to serve our country. They didn't just sacrifice time with their friends and family to keep us safe," he said.
Steinbrink said veterans have educated, enriched and continue to shape lives through their examples with wisdom and dignity. He added that they are the only group with a "proven willingness to endure suffering and sacrifice for the society they served," he said.
"Integrity, courage and discipline are in short supply today, and veterans do a lot to bring these values to a sometimes less than enthusiastic nation," he said.
He said that, as a nation, people have the responsibility to educate youth of veterans' sacrifices, both "the experiences of the reality and morality of war" to truly appreciate them.
"Most of us cannot say that we have smelled ammunition in combat; that we have felt real fear; that we have seen a friend get shot; that we have worried about being blown up by a roadside bomb," he said.
Tom Visintainer Sr., adjutant of Kenosha's Paul Herrick American Legion Post 21, presented the POW-MIA Table Ceremony, a glass-encased table set for one, representing the fate of a lone soldier. Nearby stood the "Battlefield Cross," a helmet, rifle and boots that form a memorial to a fallen soldier.
"The American flag reminds us that many of them may never return and have paid the supreme sacrifice to ensure our freedom," he said. "Let us pray to the supreme commander that all of our comrades will soon be back within our ranks. Let us remember and never forget their sacrifice. May God forever watch over them and protect their families."
VFW State Chaplain Philip Allen reminded attendees of those who have died and have faced "immeasurable hardships" while fighting to protect freedoms and rights of Americans.
"From the shores of Omaha Beach and the jungles of Vietnam, to the sands of the Persian Gulf, the mountains of Afghanistan and Iraq and many other harsh battlefields around the world, these American heroes have protected our homeland and liberated millions in foreign lands," he said. "We, the American people, owe a deep debt of gratitude for all who have accepted the highest call," Allen said.
Steinbrink encouraged those present to meet and engage in conversations with veterans during the luncheon that followed the ceremony.
"Many of our veterans are uncomfortable being referred to as heroes," he said, "but they are heroes to us."
PHOTOS: 2019 Veterans Day activities held locally
VETERANS DAY SERVICE VFW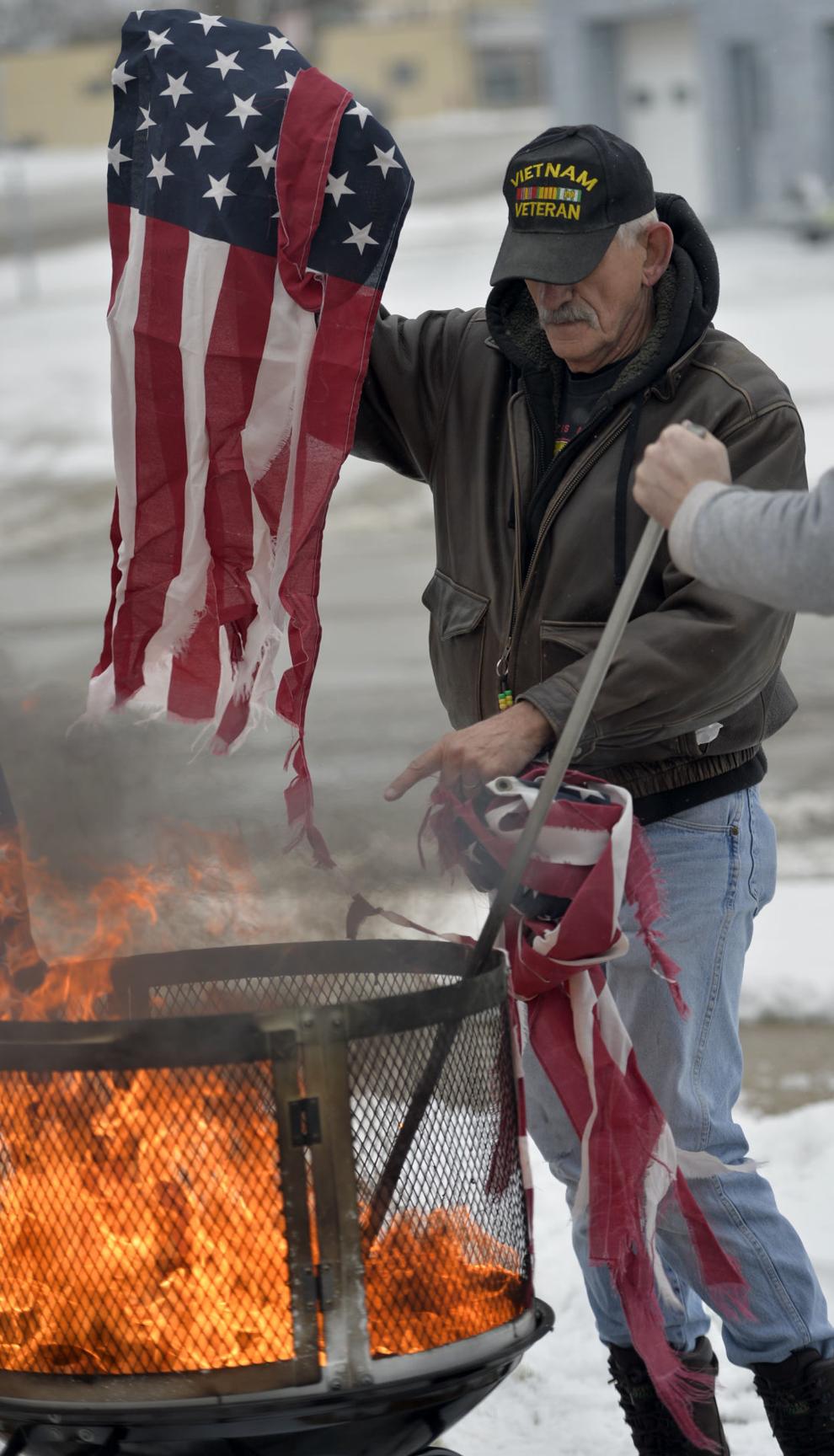 VETERANS DAY SERVICE KAVV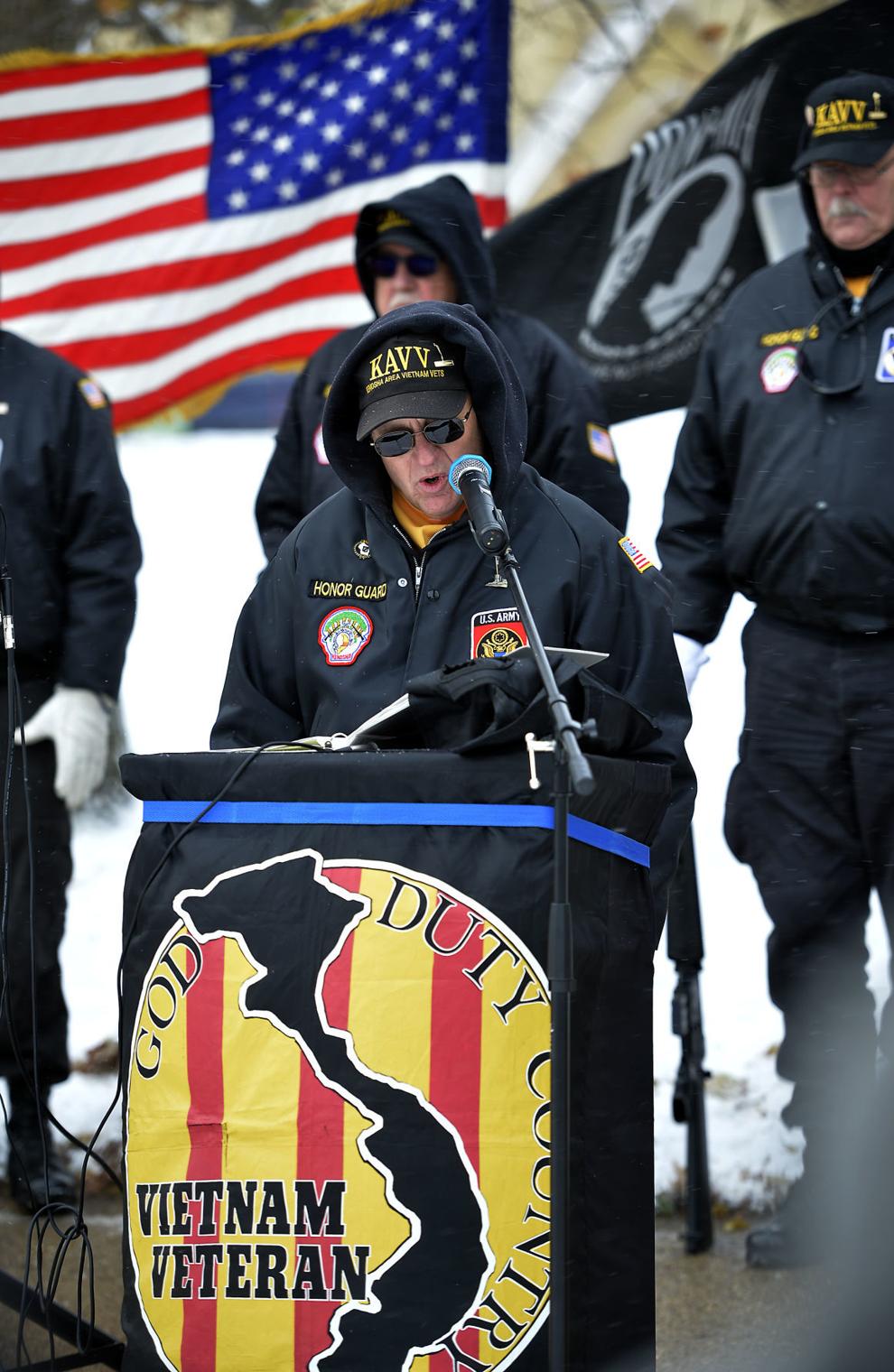 VETERANS DAY SERVICE KAVV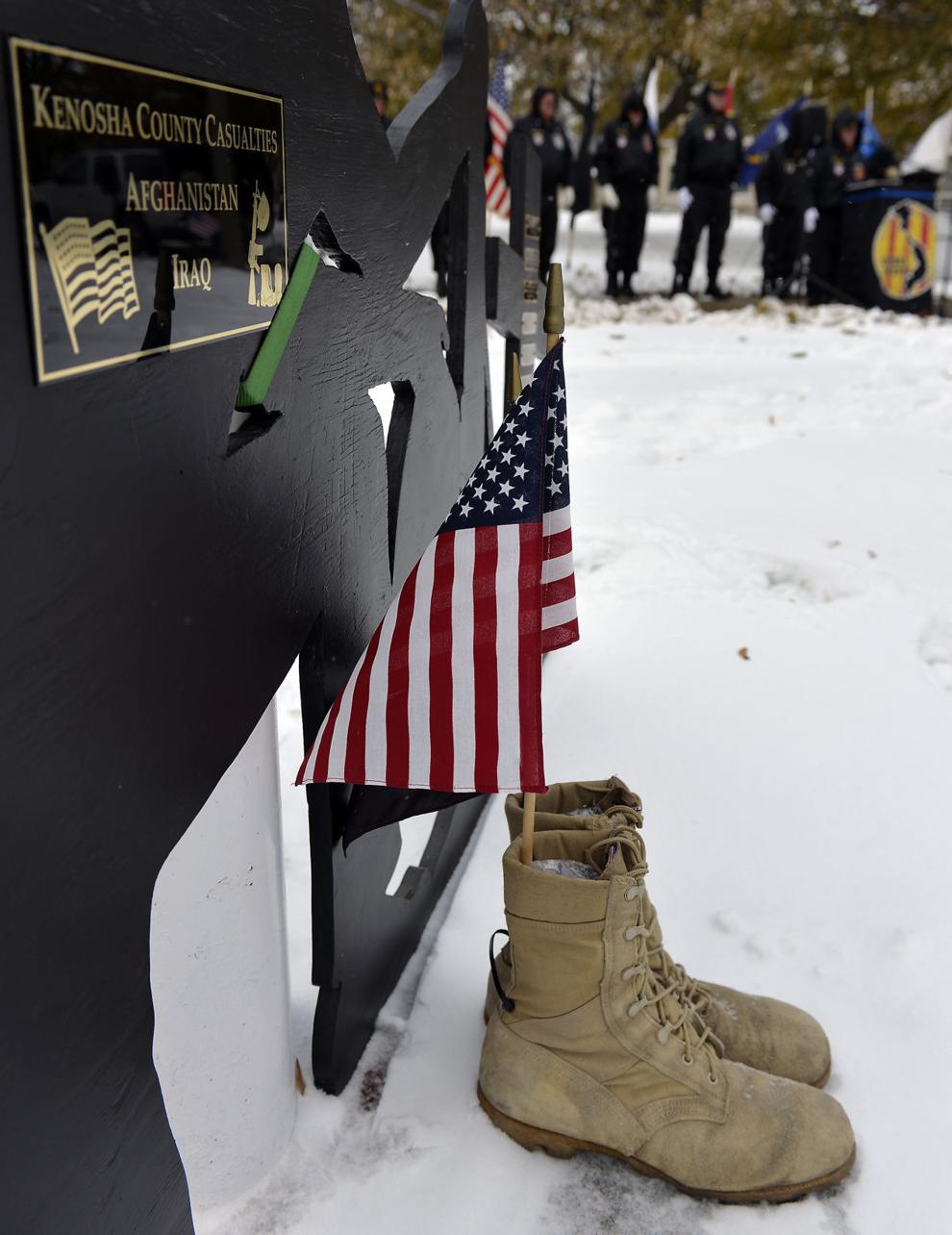 VETERANS DAY SERVICE AMERICAN LEGION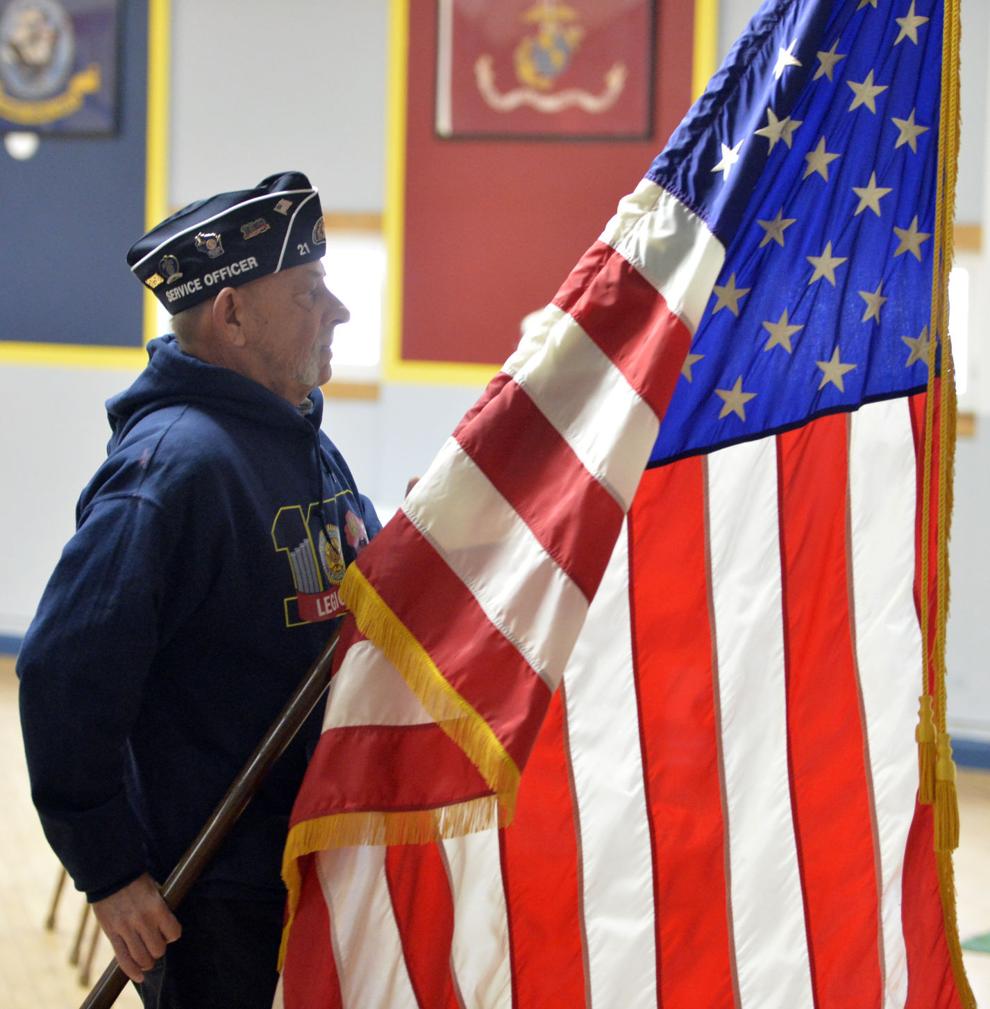 VETERANS DAY SERVICE AMERICAN LEGION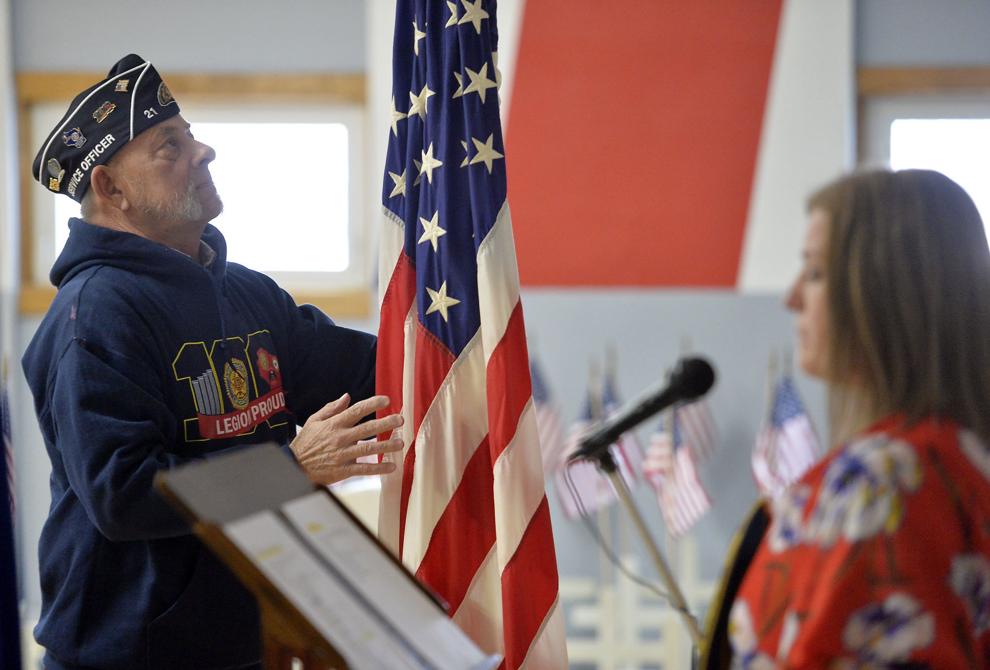 VETERANS DAY SERVICE AMERICAN LEGION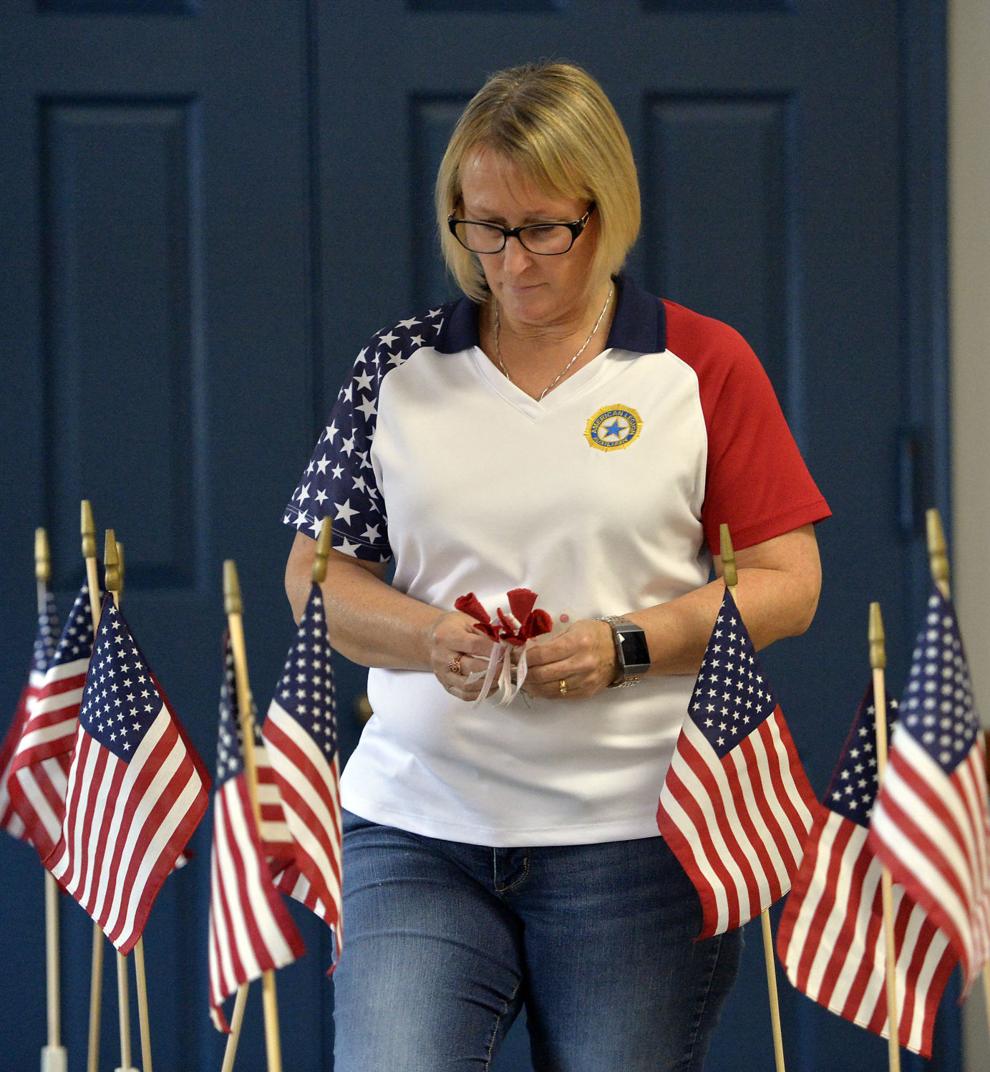 VETERANS DAY SERVICE AMERICAN LEGION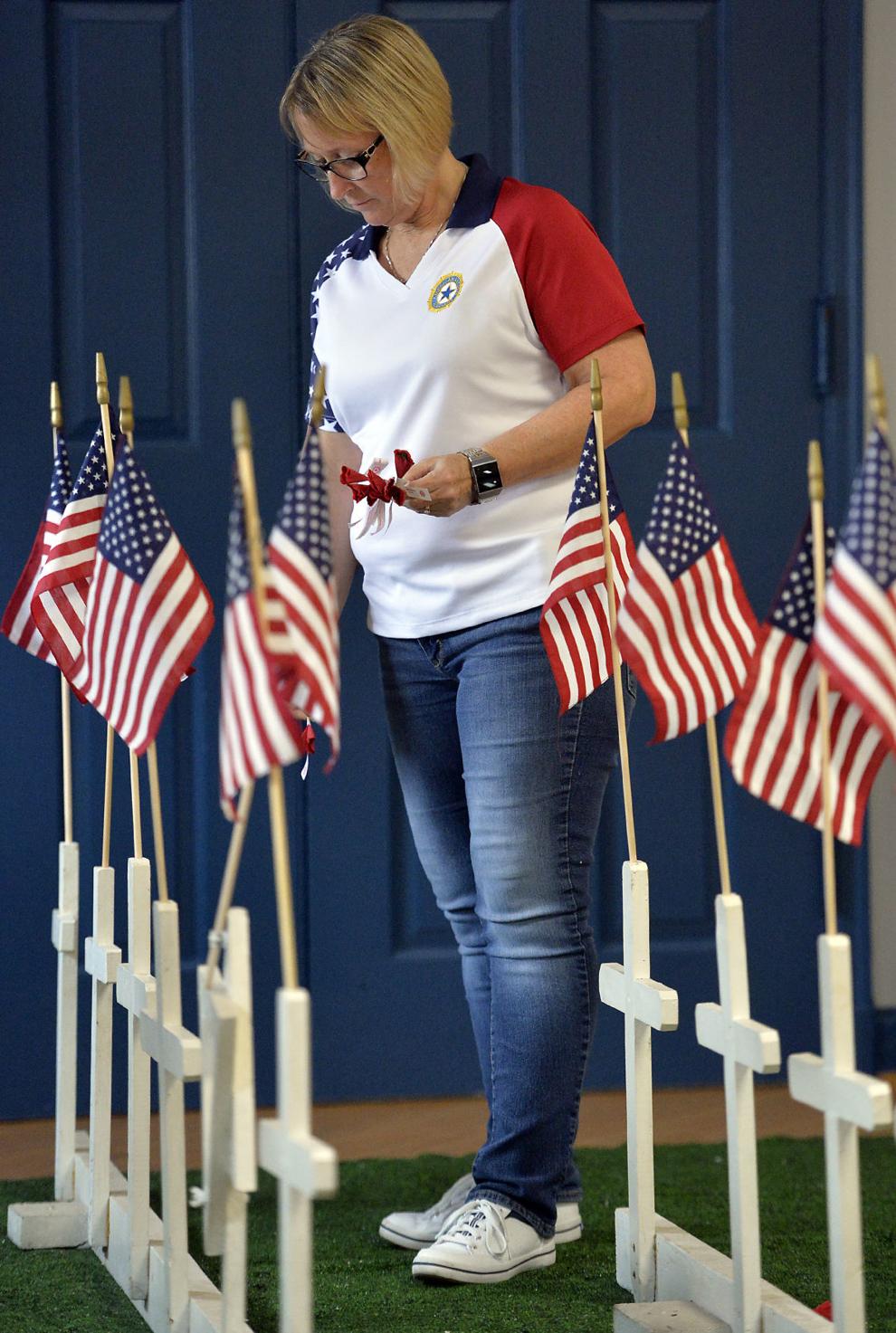 VETERANS DAY SERVICE AMERICAN LEGION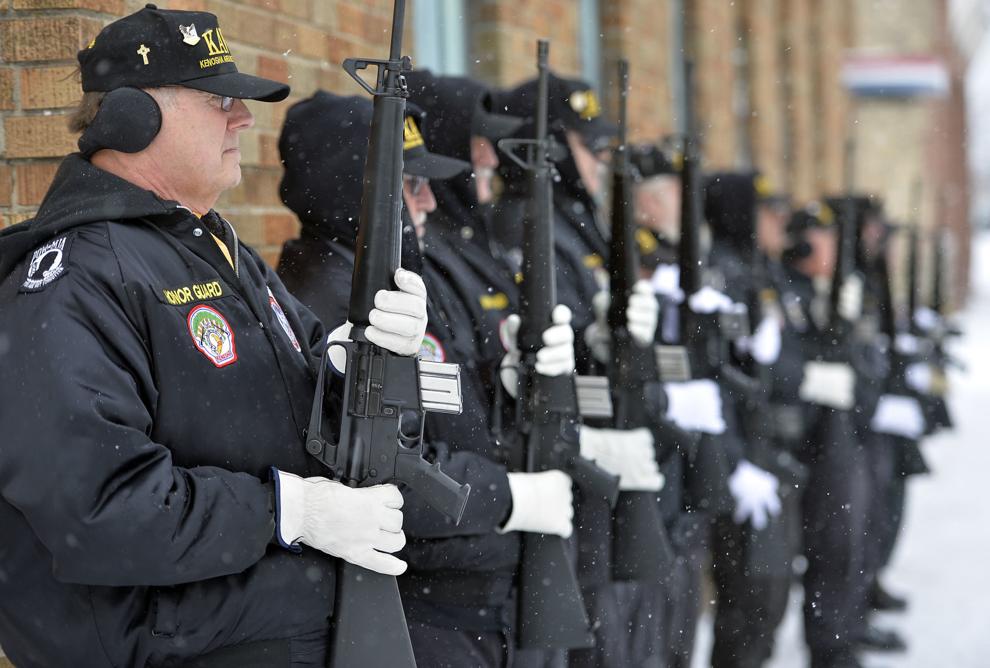 VETERANS DAY SERVICE AMERICAN LEGION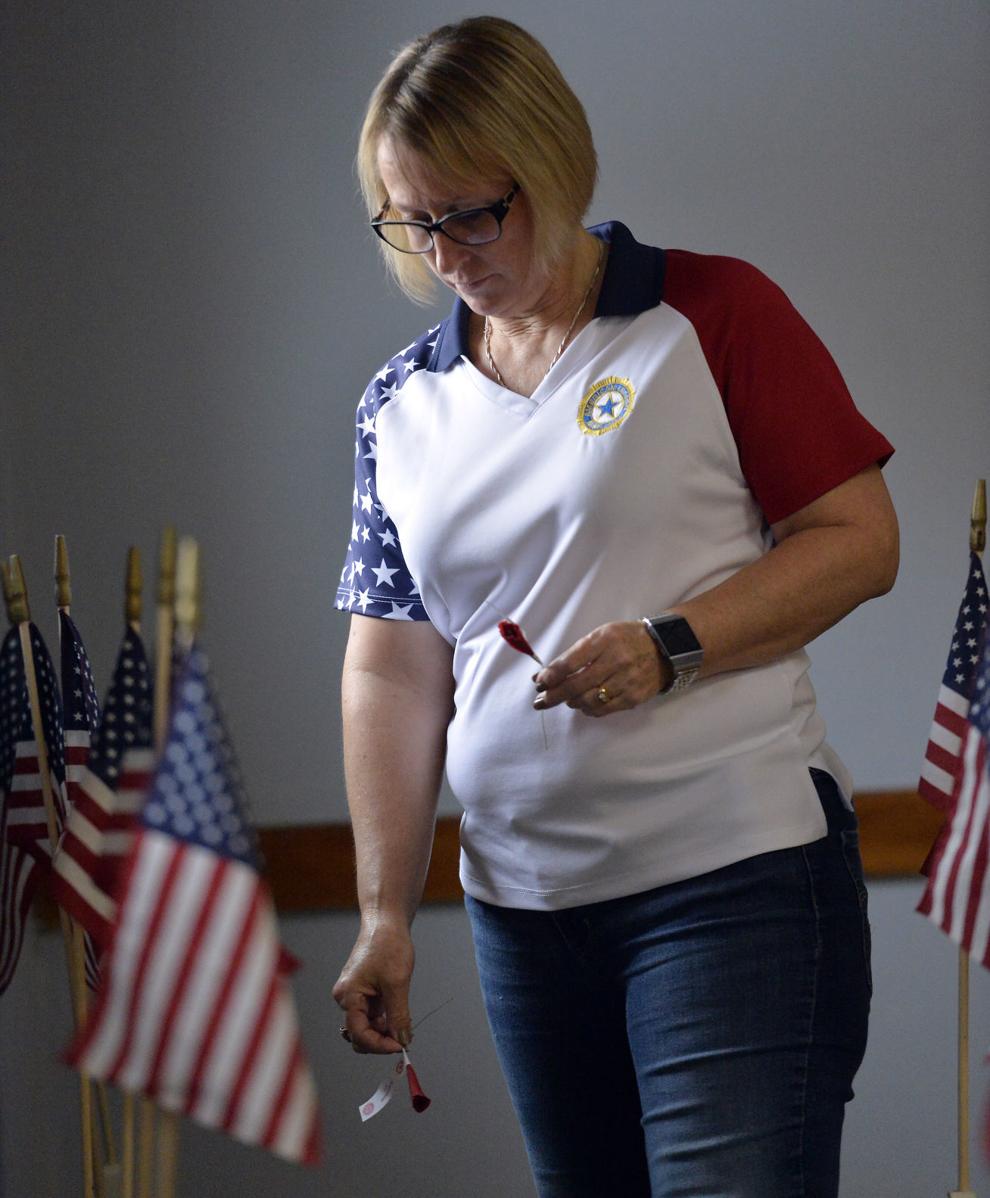 VETERANS DAY SERVICE KAVV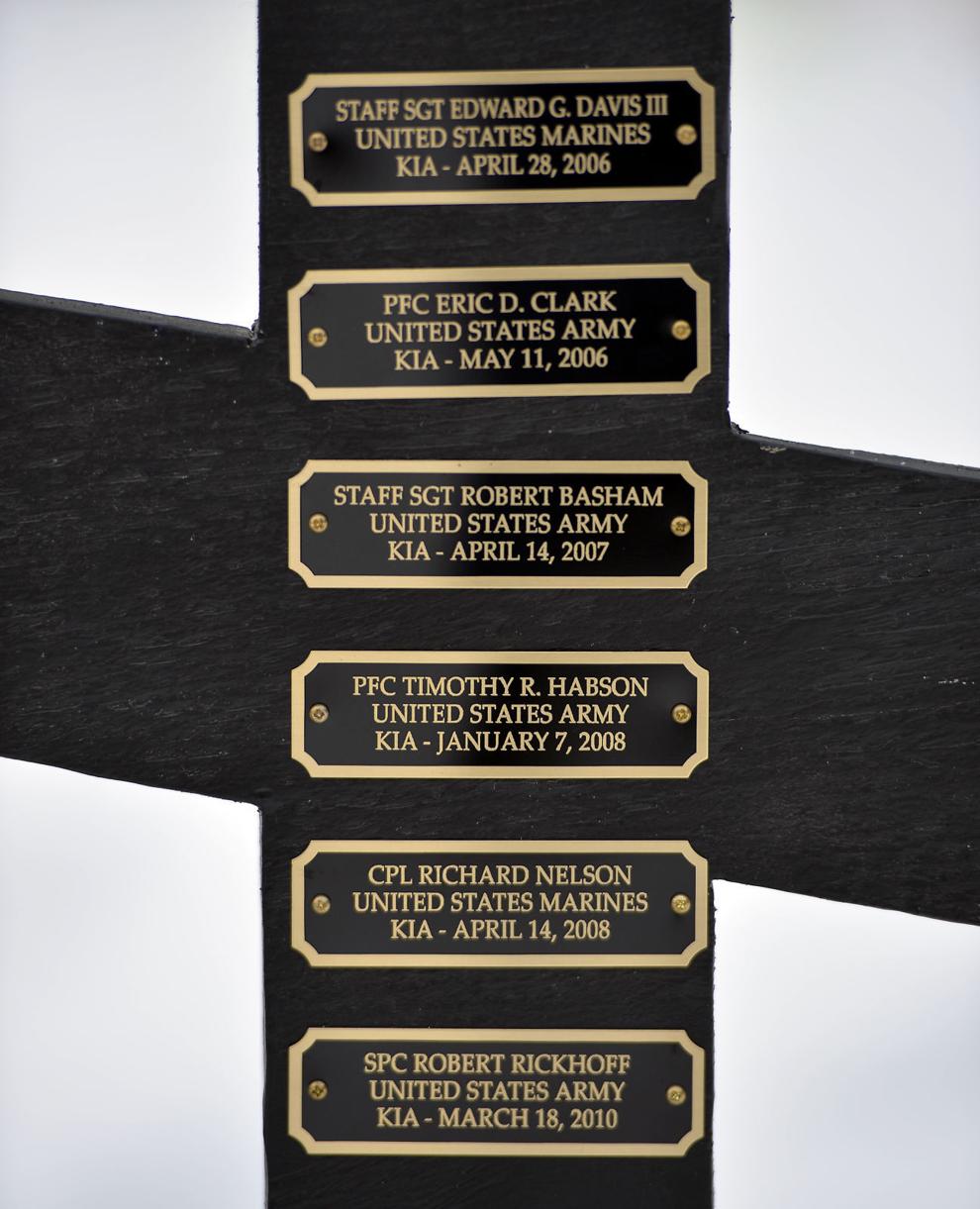 VETERANS DAY SERVICE AMERICAN LEGION
VETERANS DAY SERVICE AMERICAN LEGION
VETERANS MEMORIAL SERVICE PLEASANT PRAIRIE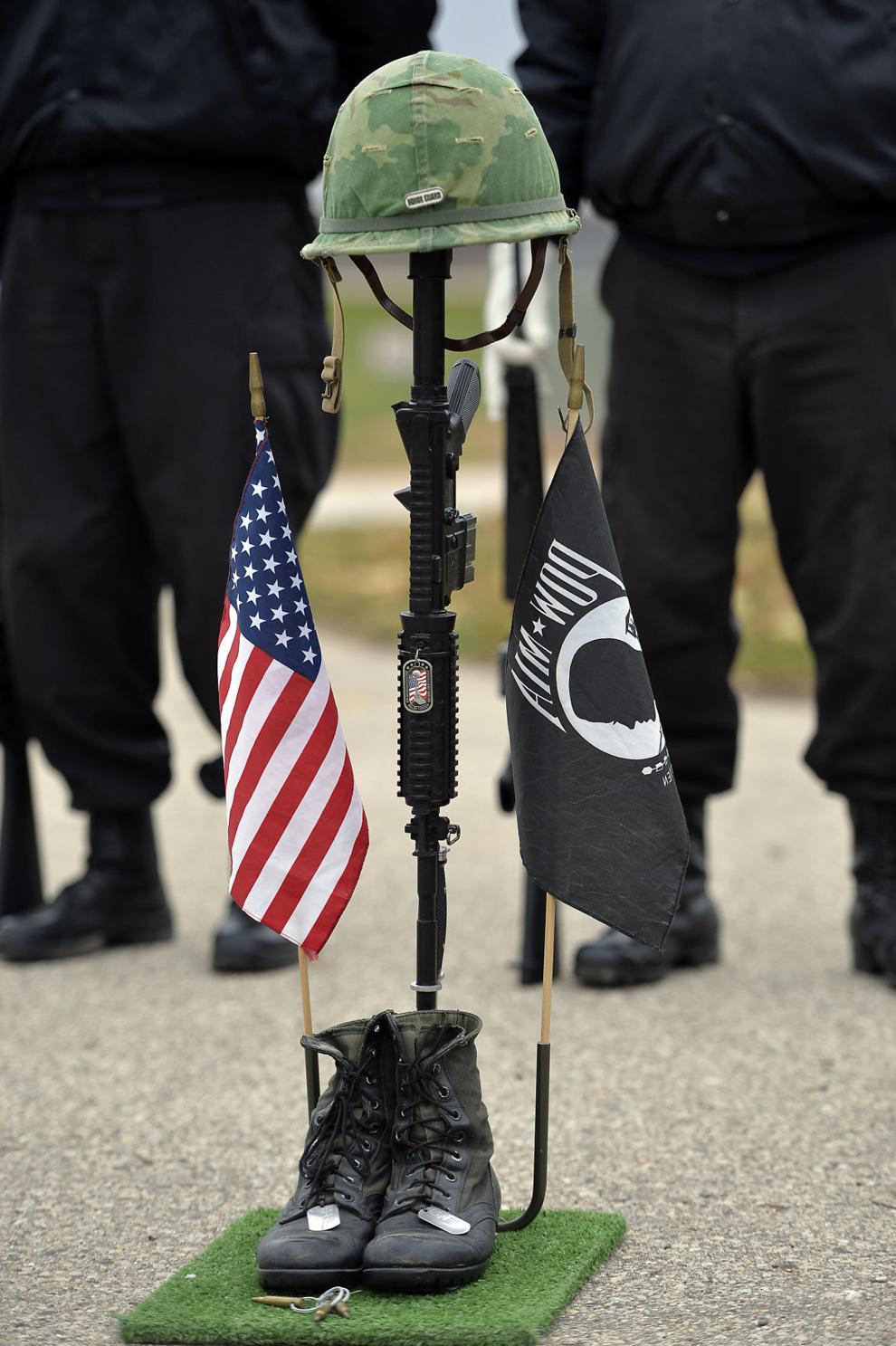 VETERANS MEMORIAL SERVICE PLEASANT PRAIRIE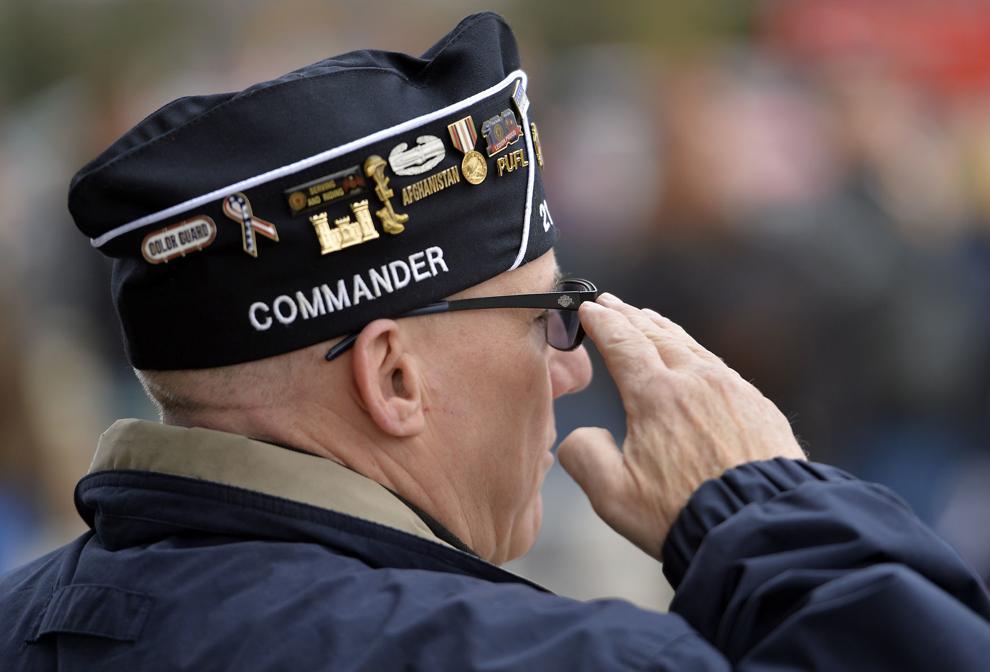 VETERANS MEMORIAL SERVICE PLEASANT PRAIRIE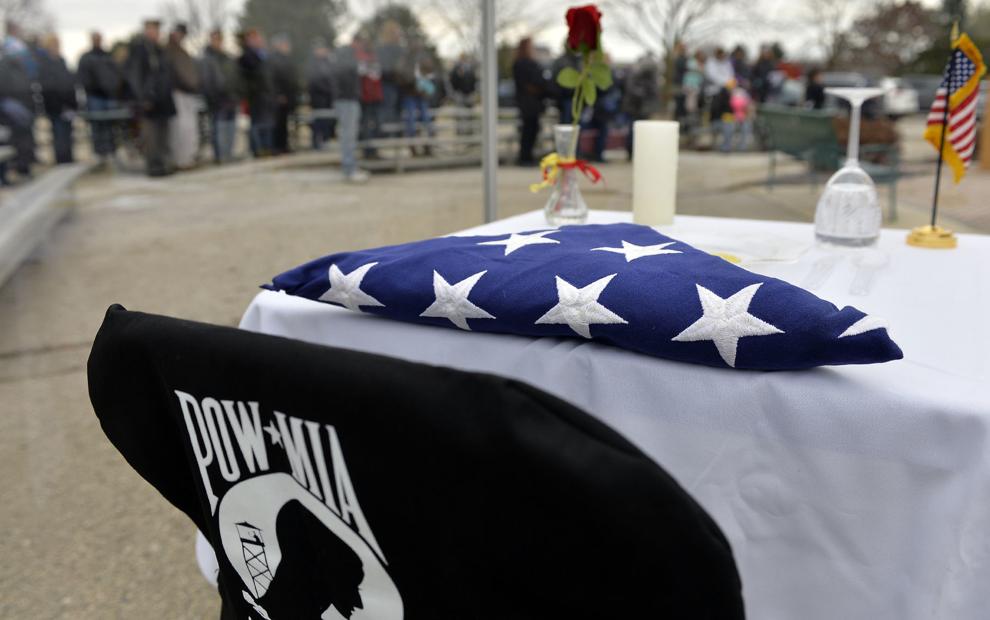 VETERANS MEMORIAL SERVICE PLEASANT PRAIRIE
VETERANS MEMORIAL SERVICE PLEASANT PRAIRIE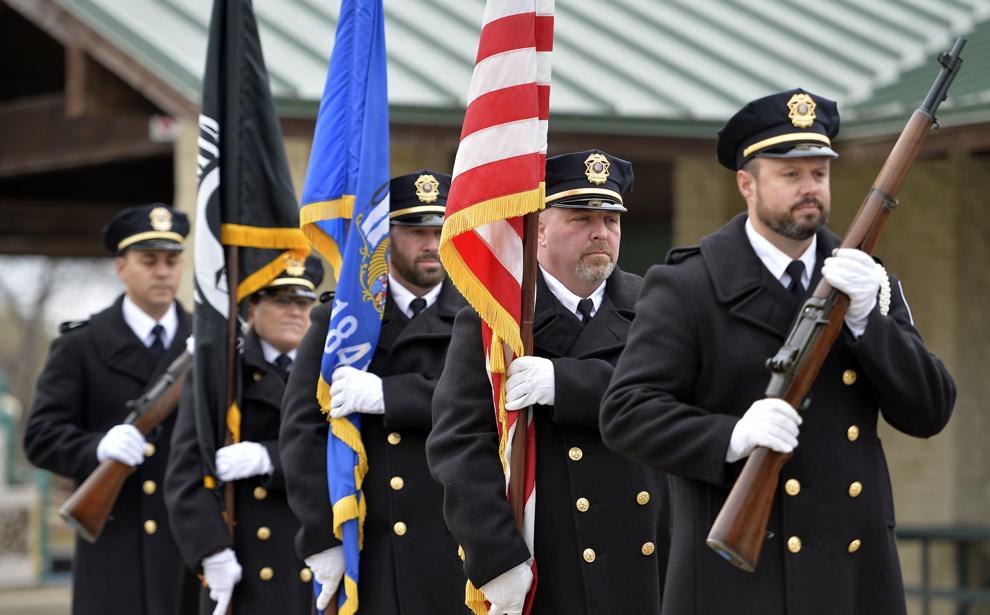 VETERANS MEMORIAL SERVICE PLEASANT PRAIRIE
Veterans Day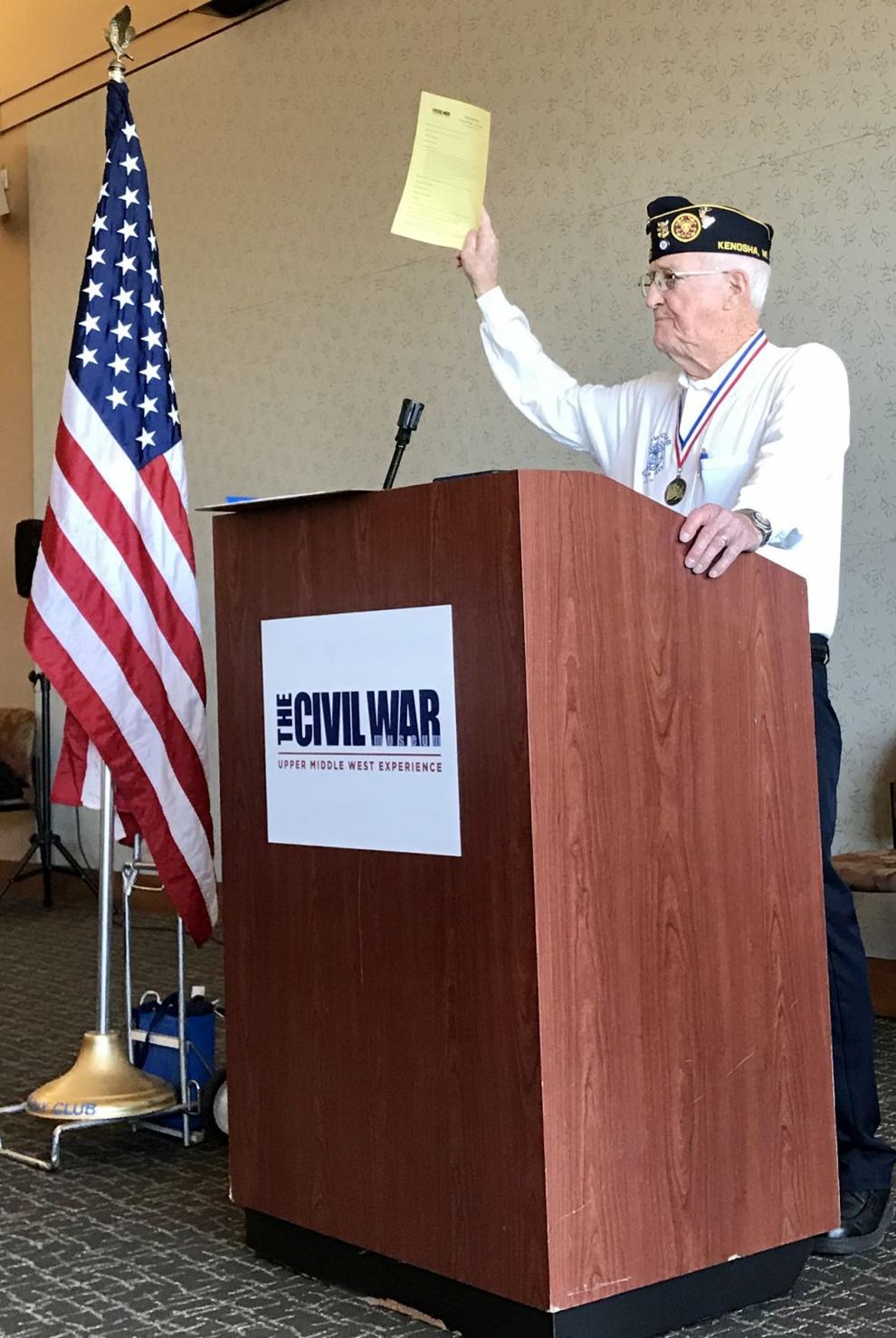 Veterans Day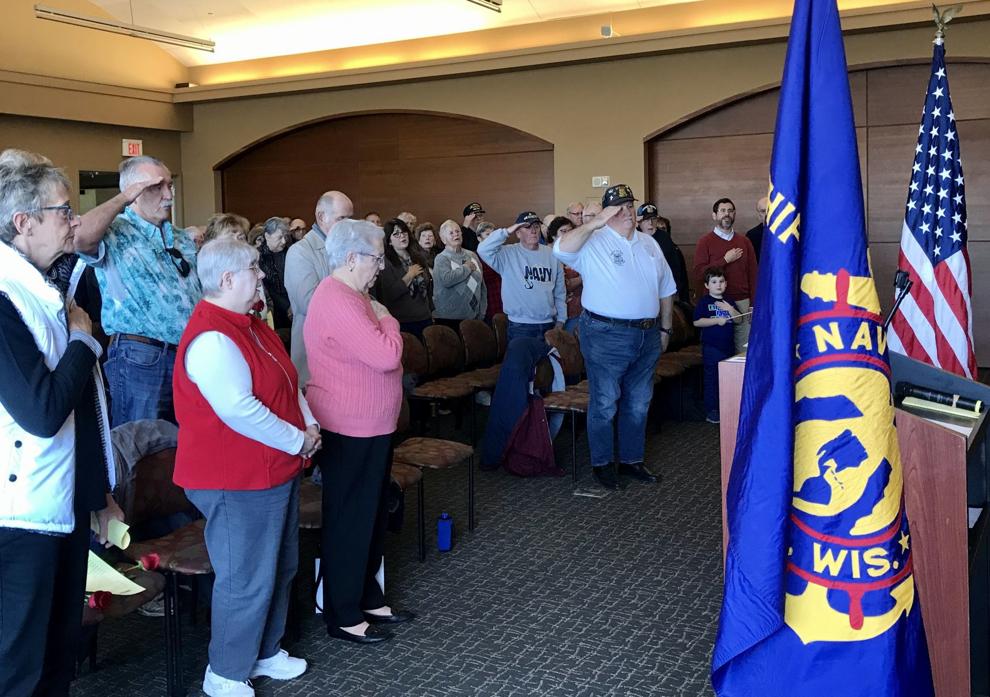 Veterans Day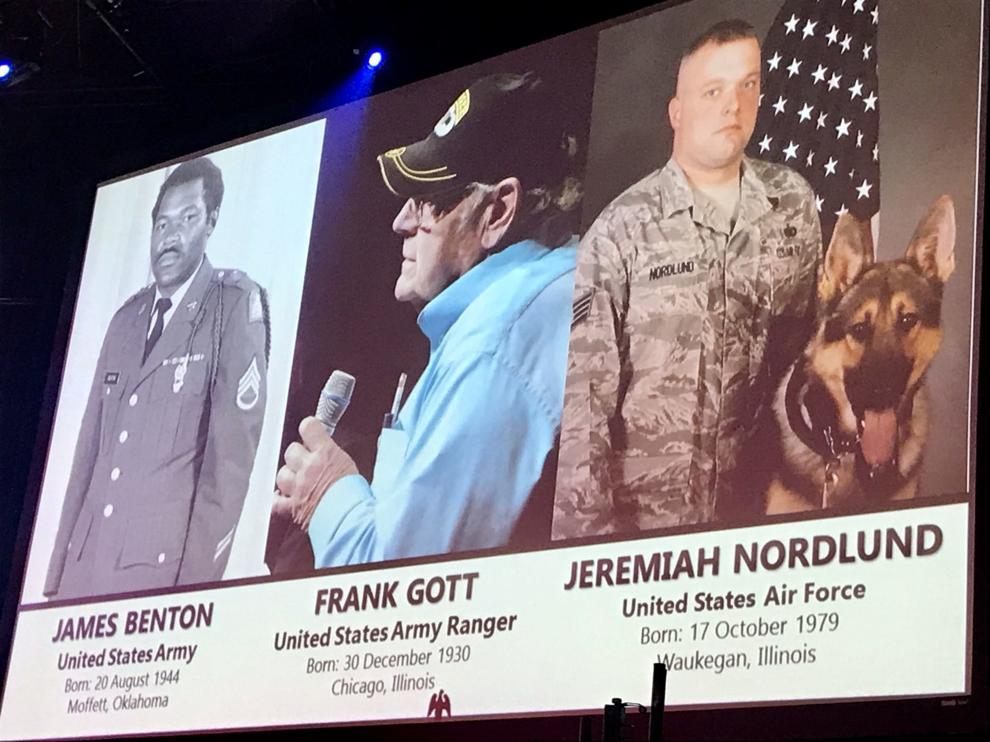 Veterans Day
Veterans Day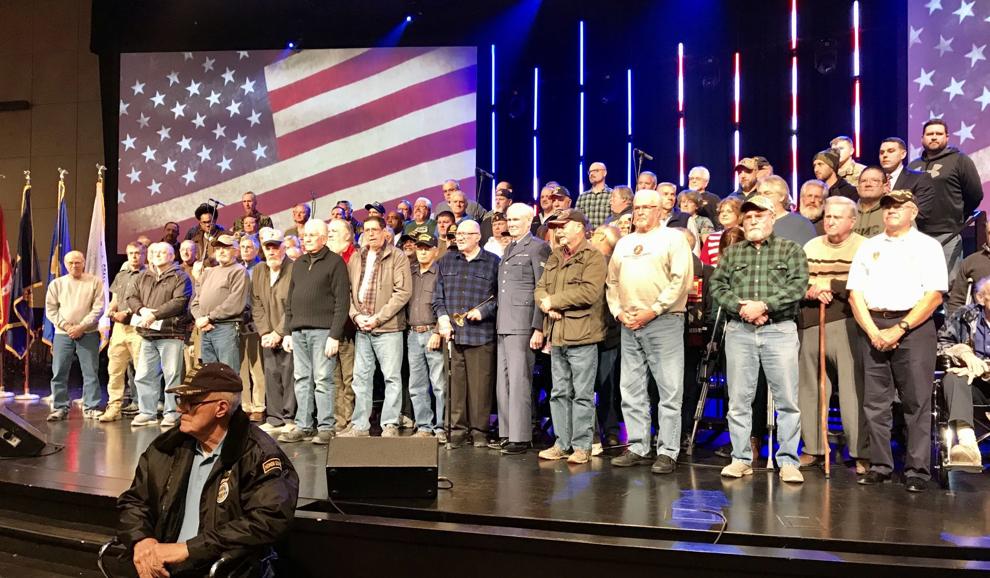 VETERANS JEFFERY ELEMENTARY SCHOOL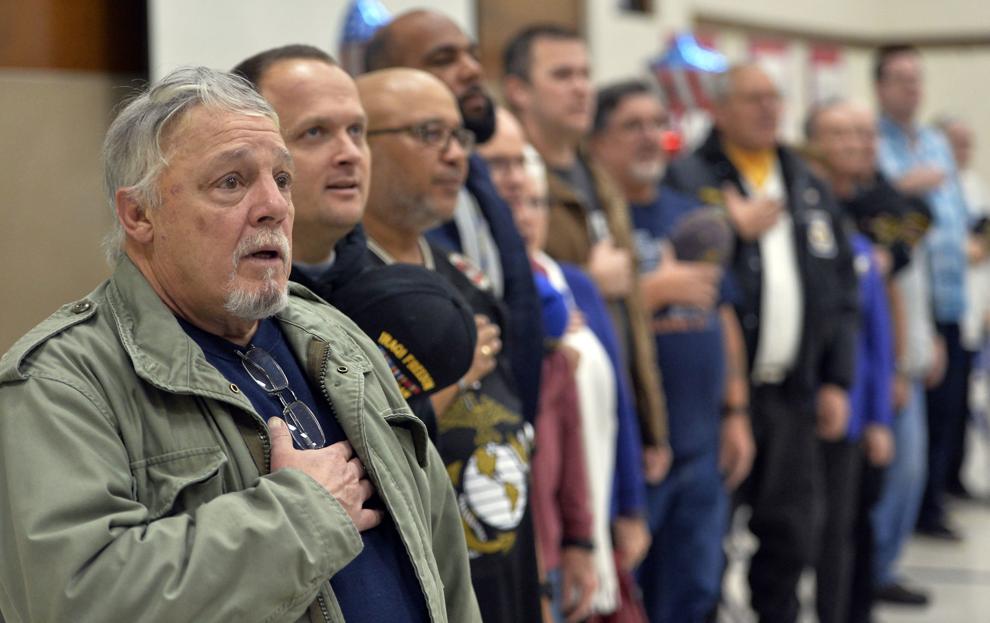 VETERANS JEFFERY ELEMENTARY SCHOOL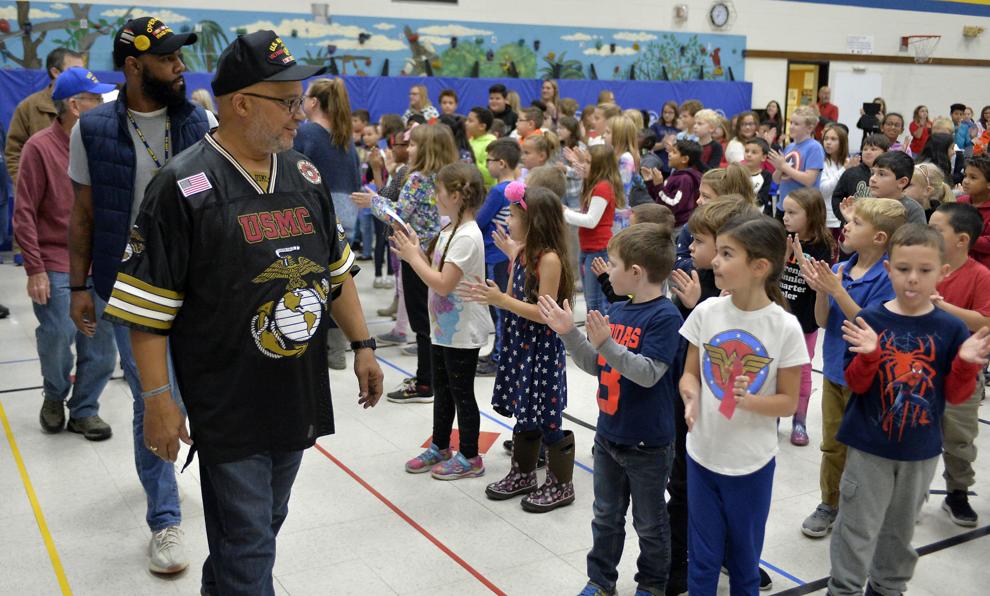 VETERANS JEFFERY ELEMENTARY SCHOOL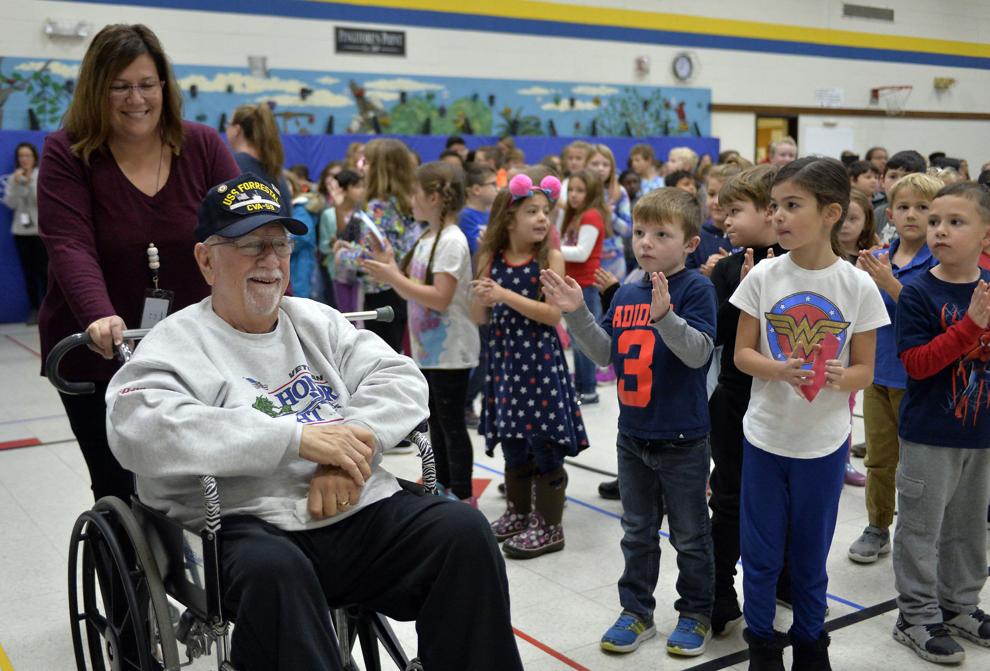 VETERANS JEFFERY ELEMENTARY SCHOOL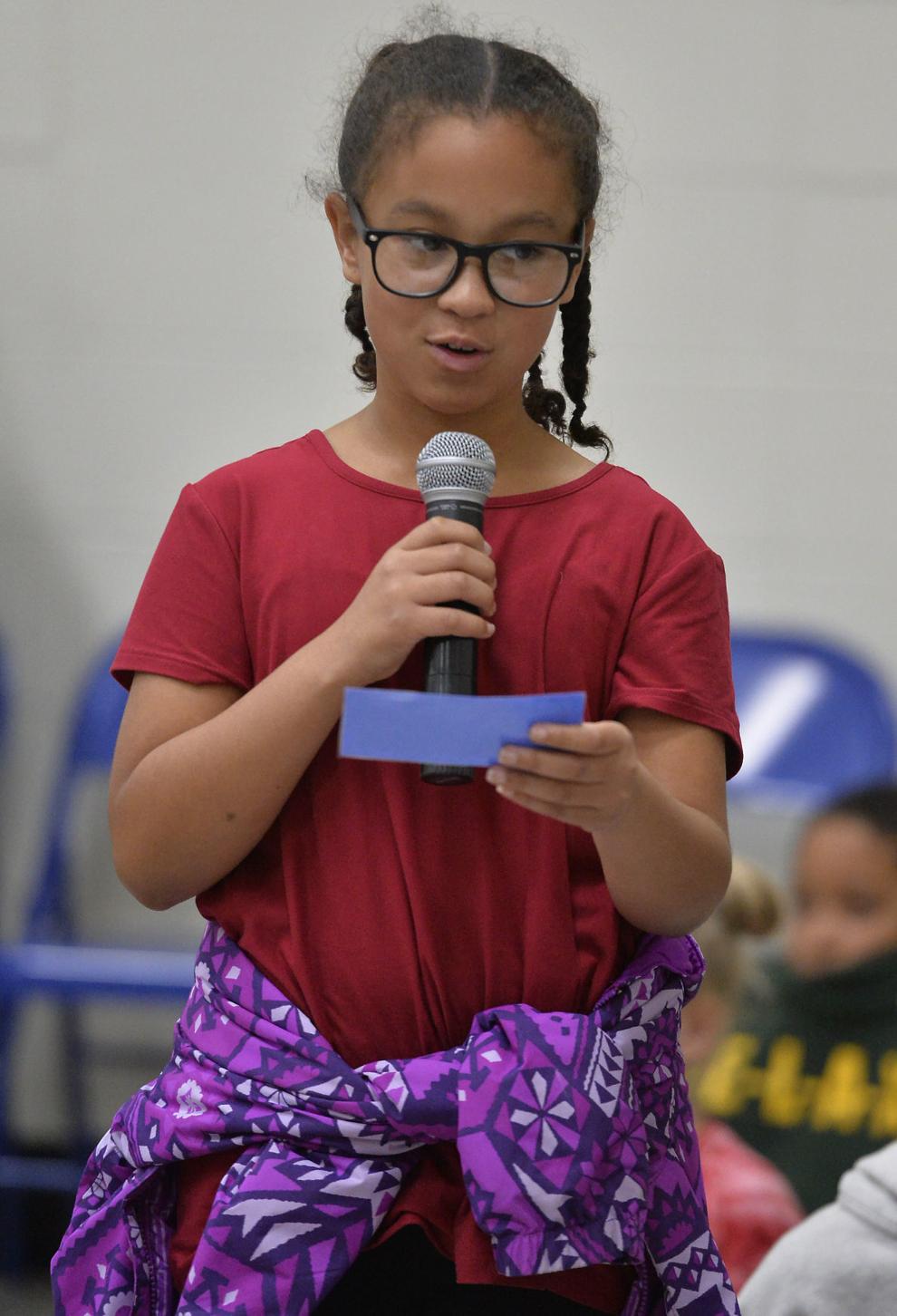 VETERANS JEFFERY ELEMENTARY SCHOOL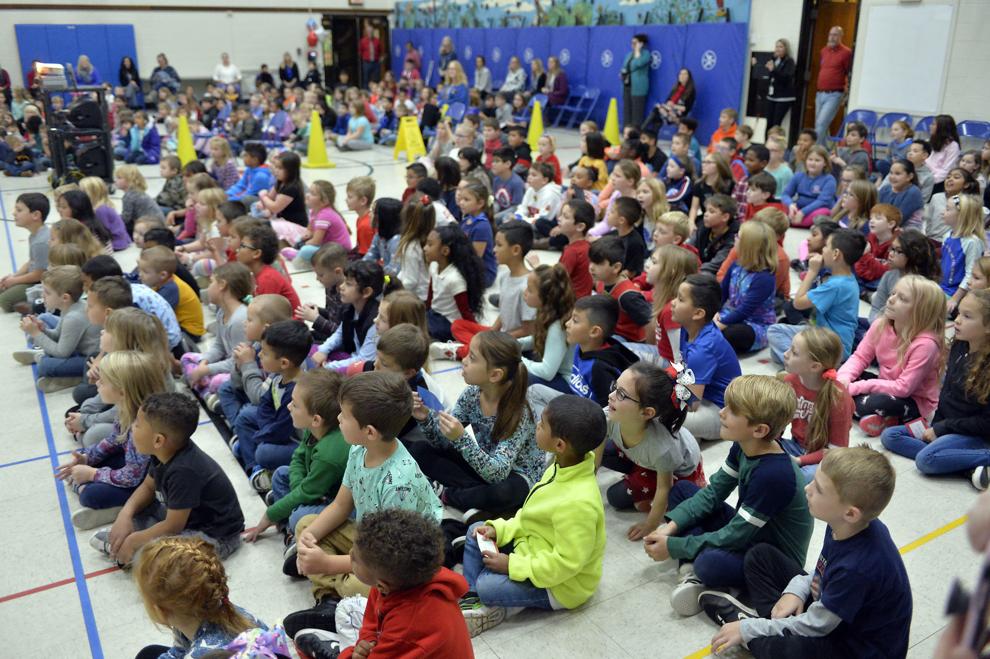 VETERANS JEFFERY ELEMENTARY SCHOOL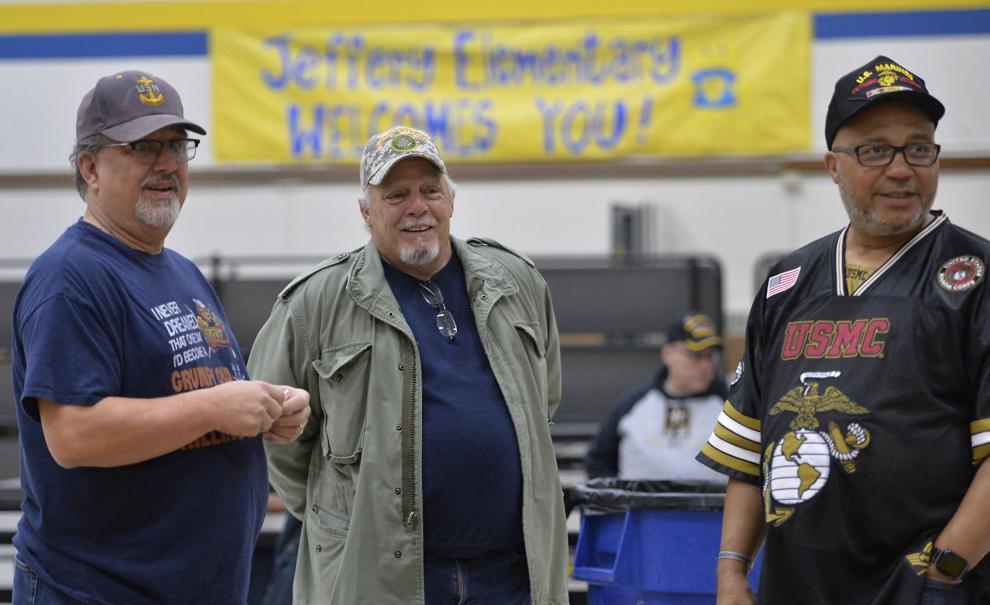 ANNUAL VETERANS HOMELESS STAND DOWN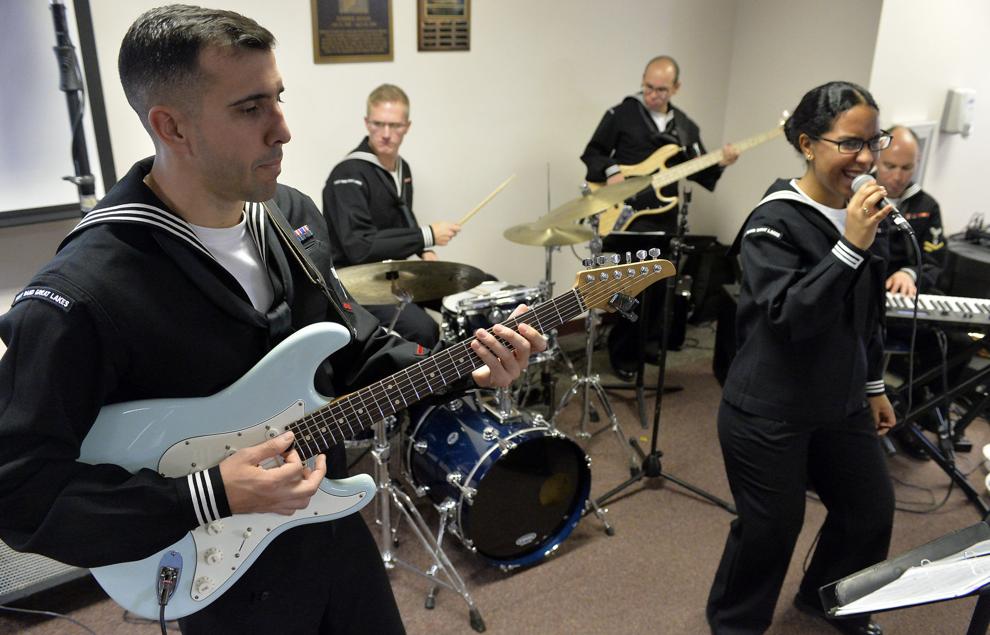 ANNUAL VETERANS HOMELESS STAND DOWN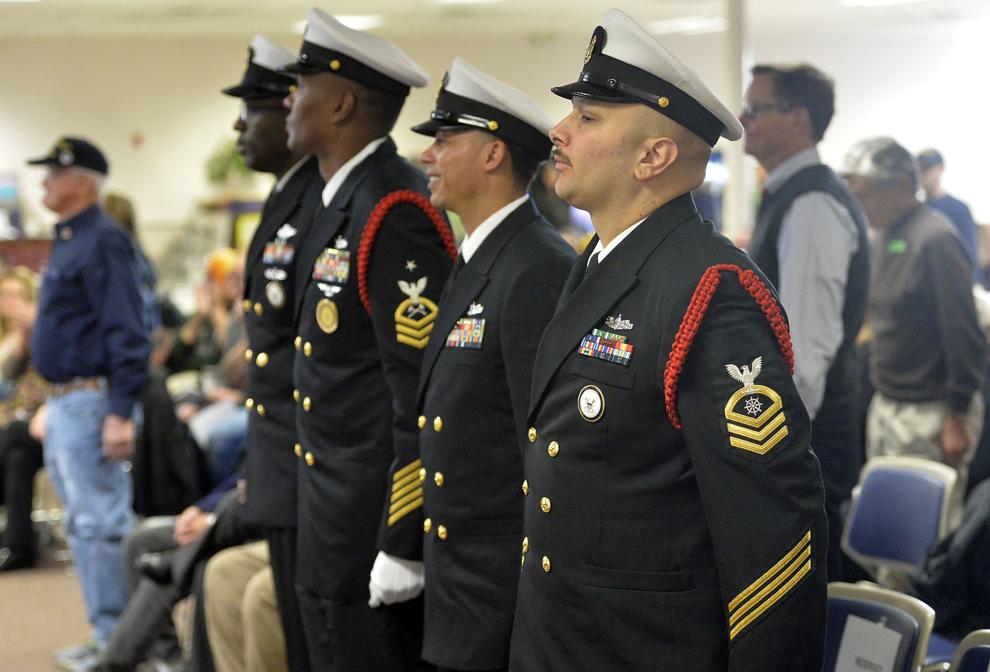 ANNUAL VETERANS HOMELESS STAND DOWN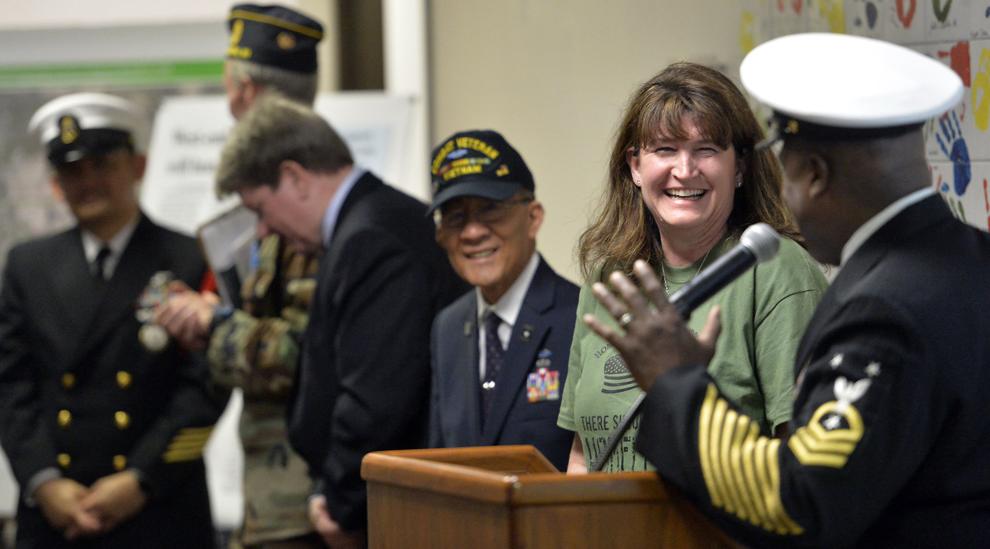 ANNUAL VETERANS HOMELESS STAND DOWN
ANNUAL VETERANS HOMELESS STAND DOWN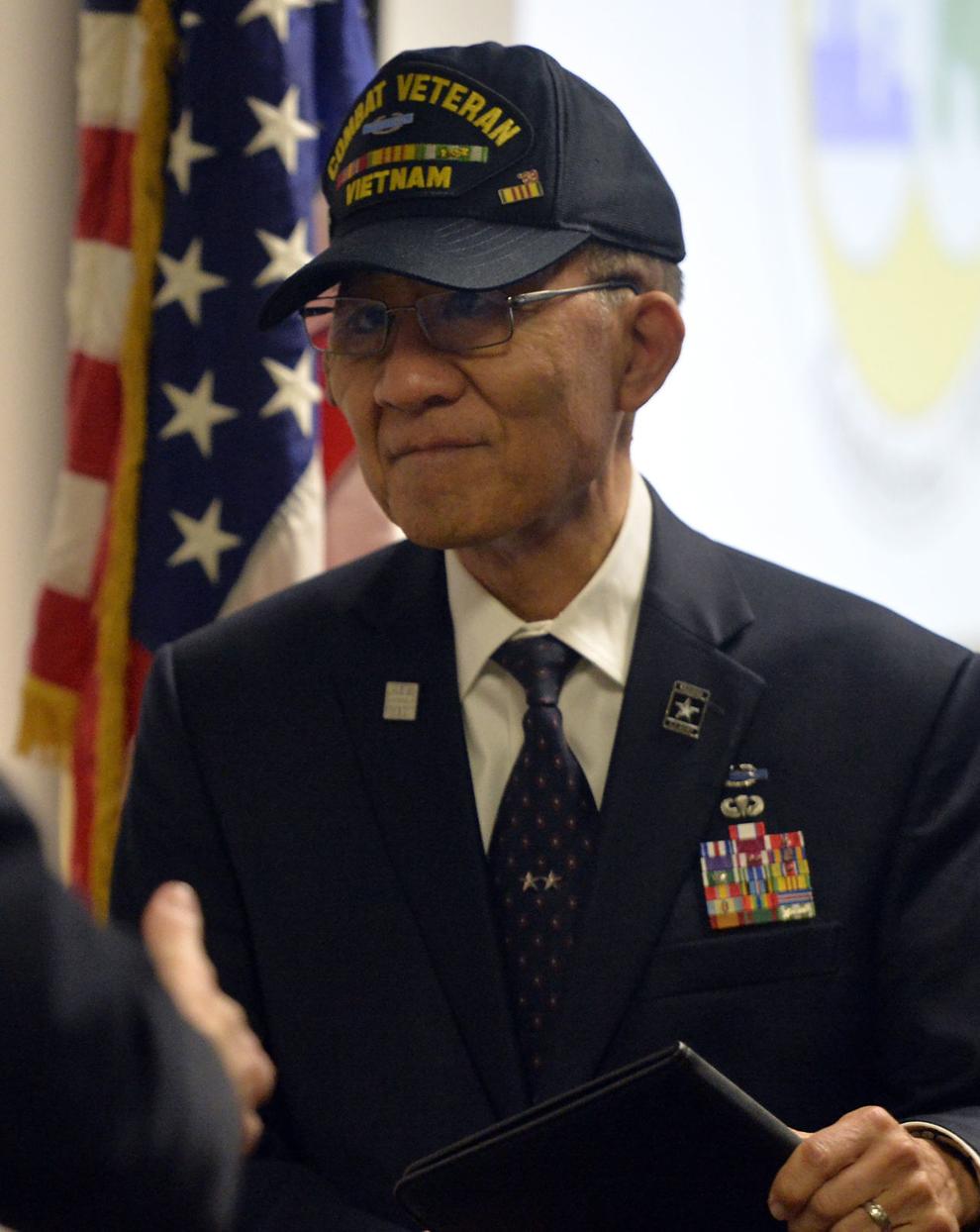 ANNUAL VETERANS HOMELESS STAND DOWN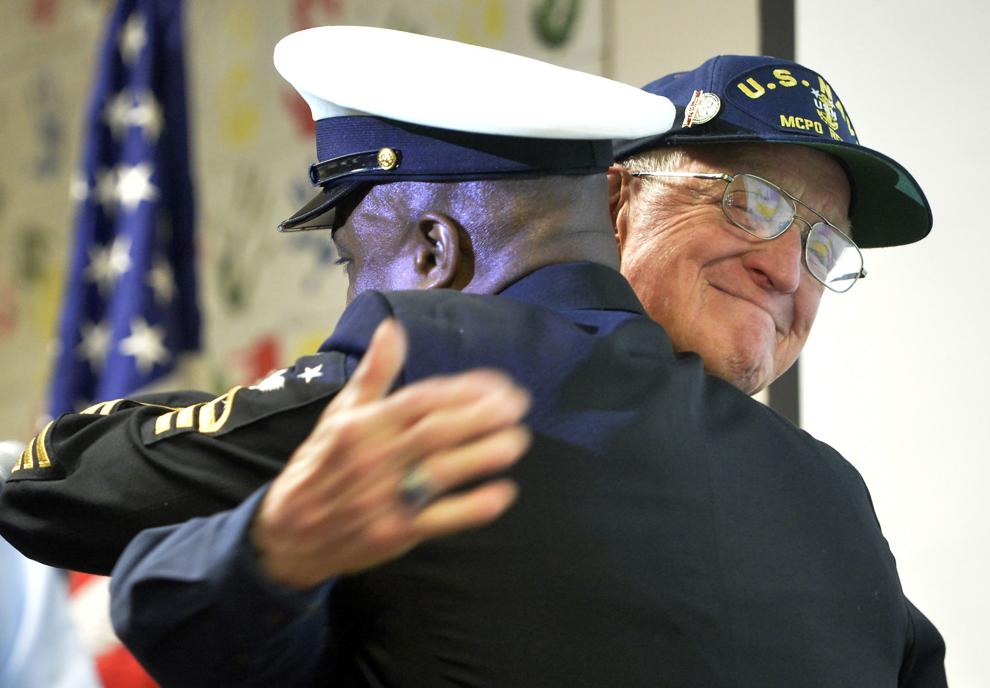 ANNUAL VETERANS HOMELESS STAND DOWN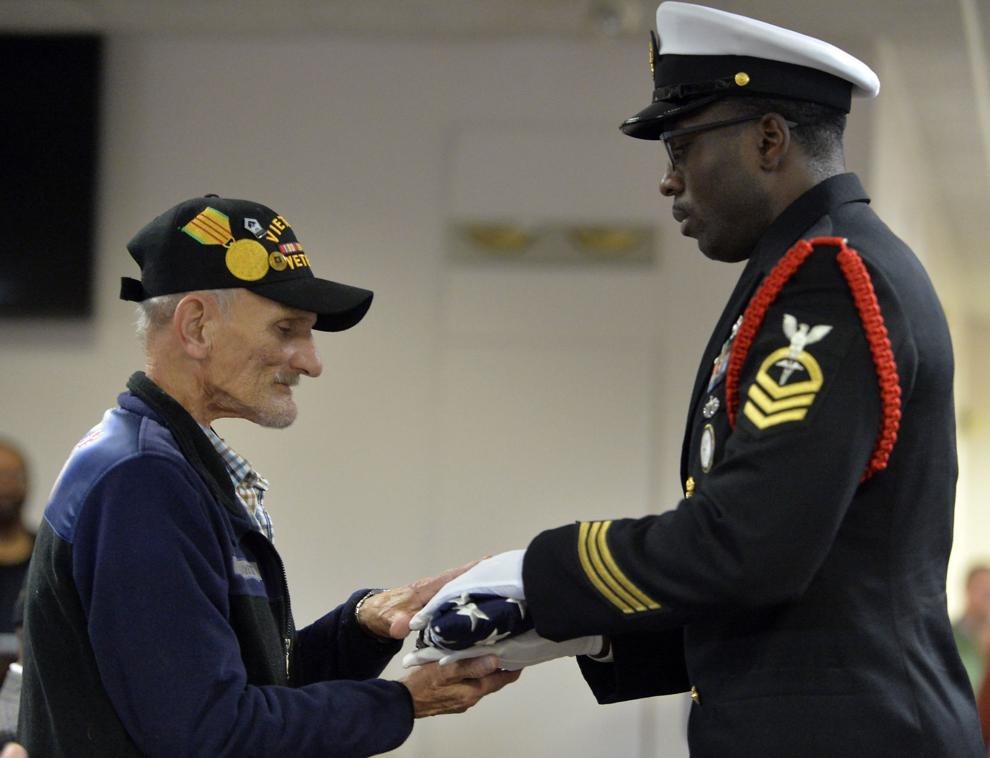 ANNUAL VETERANS HOMELESS STAND DOWN