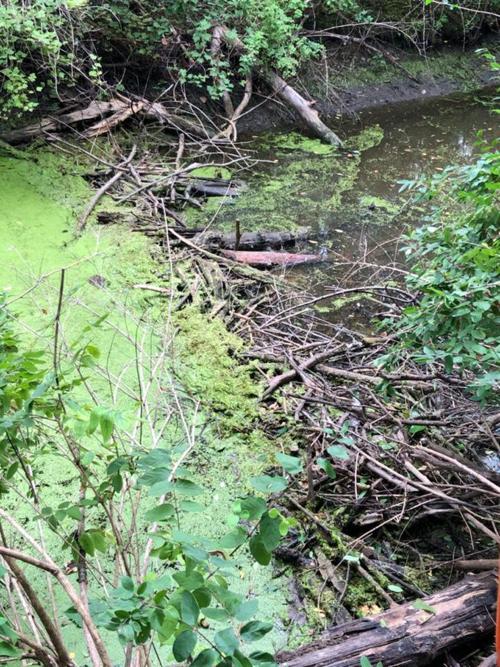 The village of Bristol has hired a contractor to clear debris and remove old beaver dams in the Dutch Gap canal in an effort to alleviate flooding in the Lake George area.
"There are a lot of trees and beaver dams that are holding water back," village administrator Randy Kerkman said.
The village will use $14,000 from the stormwater utility fund to pay a contractor to remove all of the obstructions from the village-owned property along the canal, which is roughly 10 feet wide in most places, and grade banks for seeding by the Bristol Public Works Department.
The project is just one of the steps the village has taken to address flooding being caused by blockages in the Dutch Gap.
Kerkman said the village also recently removed four beaver dams at a cost of $900.
Had those dams not been removed, Kerkman said "about a half-dozen to a dozen homes would have been underwater" in Lake George after recent heavy rains.
"It was critical work, and there is still more critical work that needs to be done," village president Mike Farrell said of the dam removal and upcoming project.
The village hired Chris Leker Enterprise LLC to remove the debris.
Farrell said he was pleased to find a local contractor with the skills and equipment needed to do the work.
"I foresee we will be dong this more than one time," Farrell said.
The canal runs south into the Lake County Forest Preserve in Illinois, and Kerkman said the village was successful in getting officials there to complete work to alleviate issues in Bristol.
He said it took nearly three years.
"I had to go to the operations board down there with 100 pictures to finally get their attention," Kerkman said. "They kept saying there wasn't a problem."
Many of those photos were taken by a local farmer whose land was flooded.
Farrell said he hopes the village and LCFP can establish a good working relationship to best manage the canal.
"I would hope we can count on better cooperation going forward," Farrell said. "When it clogs up downstream, it creates a bottleneck upstream."
Kerkman said the project will begin as soon as it is dry enough to get equipment to the canal.
The village is asking private property owners who live along the Dutch Gap to survey the canal for blockages and keep the canal free of debris.
He said property owners who do not do so can be held liable if a blockage on their property causes damage to property upstream.
Latest images of Kenosha County area football
It's football season and the Kenosha News would love to see your photos. Some will be considered for publication, and all will go up online. Send your selfies, photos of bands, cheerleaders, crowds and game action to spotlight@kenoshanews.com for a gallery that the News will create each weekend and publish at kenoshanews.com.
Get local news delivered to your inbox!
Subscribe to our Daily Headlines newsletter.