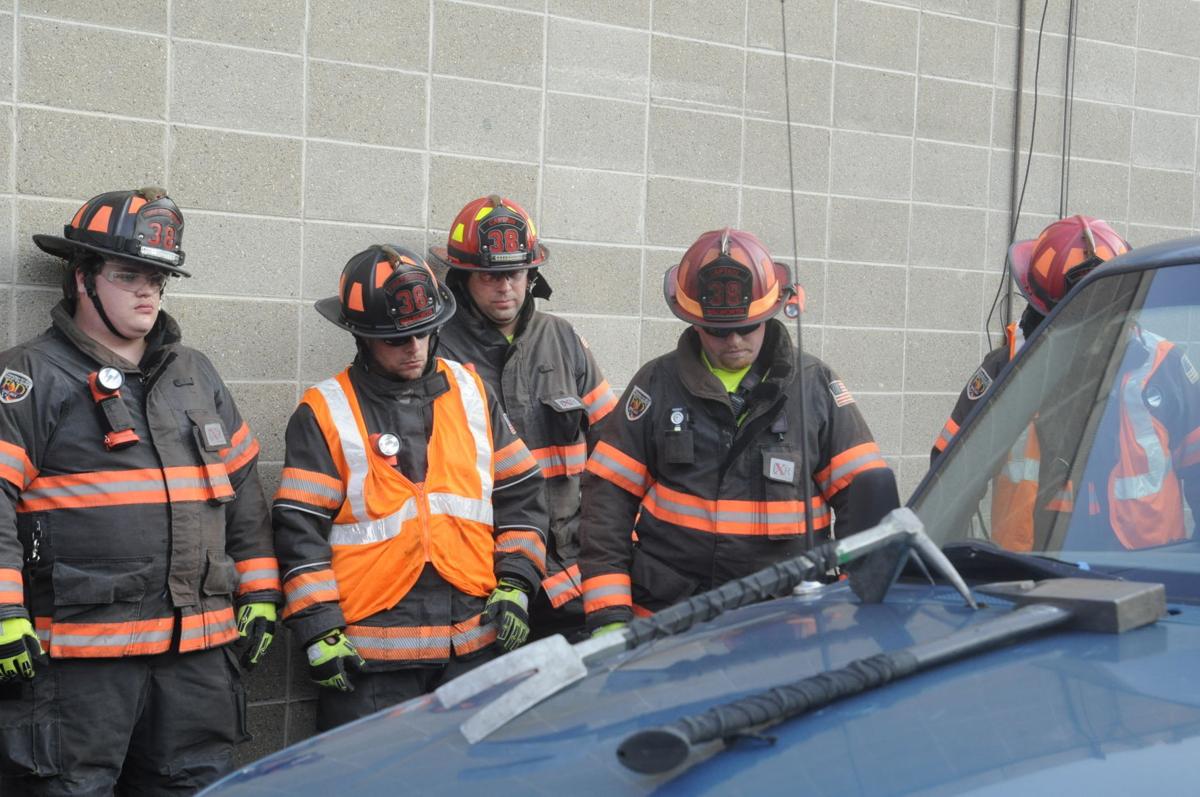 WALWORTH — A deal to share ambulance service among six neighboring rural communities has won voter approval in referendums held Nov. 3 in multiple towns and villages.
The plan to jointly contract a private ambulance company to share two new full-time firefighters was approved by voters in the towns and villages of Walworth and Sharon and the village of Darien.
The town of Darien, the sixth community, had previously approved its participation without a voter referendum.
Voters in all five neighboring communities on Tuesday approved referendums authorizing local property tax increases to pay for the expanded ambulance service. The referendums passed with 76% support in the town of Sharon, 65% in the village of Sharon, 61% in the town of Walworth, 58% in the village of Walworth and 67% in the village of Darien.
"It seems a bit surreal," Schuenke said. "It's great to know our years of work have paid off."
The planned three-year contract costing a combined $405,000 annually will staff two full-time firefighters with paramedic training to service ambulance calls throughout the region. It is designed to reduce wait times for ambulance services, while also saving the expense of all six municipalities having to expand their own staff.
Schuenke said he hopes the new firefighters can begin work after the New Year but said there is still a fair amount of work to be completed to ensure
During an Oct. 1 informational meeting regarding the contract, Schuenke said the Walworth, Sharon and Darien fire departments collectively respond to more than 700 calls each year, above the industry average of what a department can effectively respond to. He added that the volume of calls can reduce emergency response times, which can lead to less favorable outcomes for those in need.
During the presentation, VanderVeen said in addition to having additional firefighters on staff, the full-time workers will also work at a fire station until they receive an emergency call, allowing them to leave immediately whereas volunteers would have to travel to the station before responding to a call.
The paramedic trained fire fighters will also be able to perform more medical operations and administer more medications than firefighters with basic EMT training, creating better outcomes for patients while they are being transported to a hospital.
Schuenke said he is thankful for the fire chiefs and other leaders who helped make the referendum victory a reality — and for the voters who approved it. He said the referendum was a community effort.
"I'm thankful of all the communities and political boards that allowed us to take it to referendum, and I think it's great the citizens have spoken," he said. "It's a great thing."
Schuenke specifically thanked Rebecca LeMire, administrator for the Village of Darien, who he said was integral in bringing the contract to referendum.
"Without her, we probably couldn't have done it," he said.
LeMire said she was pleased to see all six communities come together to provide such an essential service. While the call volumes of each individual community is not great enough to necessitate a full-time crew, together they make the full-time service worthwhile.
"This is a needed service in the area and I'm pleased the voters are willing to pay additional taxes for an additional service," she said.
While funding for the full-time firefighters has been approved and will be made available through additional property taxes next year, the six municipalities still need to draft and approve an intergovernmental agreement which will solidify administrative details surrounding the contract like when municipalities must pay dues or how a municipality could exit the contract in years ahead.
LeMire said she is not aware of any other regional EMS agreements between municipalities in the state and hopes other communities struggling to staff full-time paramedics or firefighters may be able to use the contract as a model. With many small communities unable to finance expensive emergency response services, it's important for communities to work together to address resident needs.
"I'm hopeful that if this is successful that it will be a model for other small communities that are in the same situation we are. I think the future is working together," she said.