A Kenosha resident's attempt to enter Tuesday night's County Board meeting at the Kenosha County Administration Building ended with her receiving two citations.
Mary Magdalen Moser, 57, confirmed Wednesday afternoon that she was given two citations for restricting/obstructing an officer as she tried to get on an elevator to attend the meeting. Moser had entered the building through a door reserved only for employees, according to the Kenosha County Sheriff's Department.
Moser said she felt she had a legal right to attend the meeting — but was told otherwise by two deputies who stopped her.
According to Moser, the safer-at-home orders issued by Gov. Tony Evers during the COVID-19 pandemic have determined that all levels of government are "essential," which means they should be open to the public.
In addition, Moser had two different writings from Wisconsin Attorney General Josh Kaul that stated that all public meetings must remain open.
With about a minute to go before the start of the meeting and the citizen's comments portion, which Moser said she intended to participate in, she was stopped, eventually handcuffed and put in the back of a squad car.
"They were just doing what they had been ordered to do, I think," she said.
Moser said she feels the cost of each ticket — $767.50 — were a high price for doing what she believes she had a right to do.
"It's over $1,500 for simply trying to attend a noticed, public meeting," she said. "I was shocked to say the least. ... This is just ridiculous. I was honestly shocked."
Moser said she plans to fight the ticket in court. She said she was given a court date of July 1.
"Citizens are being arrested and more than $1,500? That's abusive," she said. "That's a 'sit down and shut up lady' thing. And I've got news. I have no intention of sitting down or shutting up."
Statement issued
The Kenosha County Sheriff's Department issued a statement on the incident Wednesday afternoon.
Because of the safer-at-home orders, both the board and the county administration are following the guidelines issued by the Centers for Disease Control.
"The board has taken measures which include not allowing public attendance of meetings," the statement reads. "Interested members of the public can attend the meetings virtually or by telephone. Notices of these restrictions and the availability of online and phone participation were published.
"Based on these restrictions, Kenosha County Administration restricted entry for the County Board meeting to the secured employee entrance of the Kenosha County Administration Building."
Moser reportedly was unable to access the building through the main entrance, and instead gained entry through the north entrance, which was open for board members and staff only.
One of the deputies assigned to the building consulted with County Board Chairman John J. O'Day, who confirmed that the public wasn't allowed to attend the meeting, according to the statement.
"(The deputies) showed much restraint during their contact with Moser," the statement reads. "She insisted on attending the meeting and attempted to force her way past law enforcement to do so. Her disregard for the orders of law enforcement and her subsequent resisting resulted in her being taken into custody."
Supervisor reacts
Moser said she reached out via text to her County Board supervisor, Zach Rodriguez, who didn't see the incident because he was seated in the meeting room at the time.
Rodriguez, also reached Wednesday afternoon, said he feels his constituent wasn't treated fairly.
"I was very upset about it," he said. "I'm still upset about what happened to her. ... I think it's repulsive that one of our employers, essentially, was trying to come in and observe what was going on and was arrested in the process.
"... She feels that her Constitutional rights have been infringed upon, and she's going to seek that it doesn't happen to anyone ever again. I fully support that. I agree with her that was denied to attend the meeting."
Rodriguez said he felt the deputies were only following a directive, but he disagreed with how that order was carried out.
"Sometimes there are orders that should not be followed," he said. "The deputies, like myself, take an oath to uphold the Constitution. These two deputies are great, well-spoken, well-conducted men. I'm not blaming them,  but I am incredibly troubled by what happened."
The board continues to meet in person, as a change to virtual meetings only would require an adjustment to the rules, Rodriguez said.
Rodriguez took exception to a statement regarding citizen's comments that was listed on Tuesday night's agenda.
"The part that troubles me the most is, if you look at our agenda, it very clearly states, it's highlighted in red, it's in bold lettering, that we're asking the public not to come," he said. "It doesn't say you will not be let in the doors, and it certainly doesn't say you will be met with force and arrested at the door for trying to attend.
"I get that this is a very troubling time, and we're all trying to figure it out as we go, and it's new to everybody. This is something that shouldn't have happened, outright, plain and simple."
IN PHOTOS: Kenosha County residents pick up the clippers
HOME HAIR CUT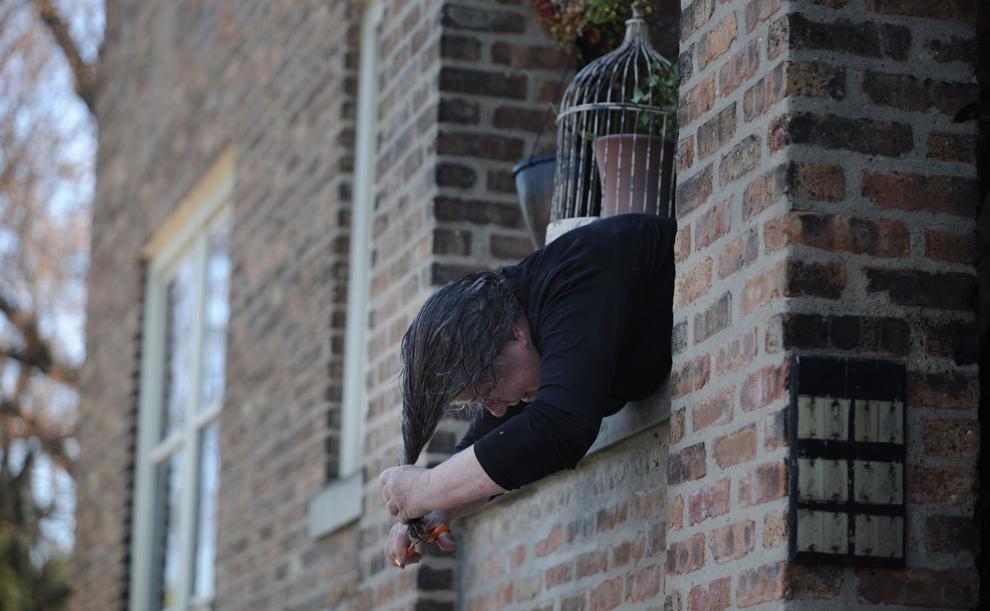 HOME HAIR CUT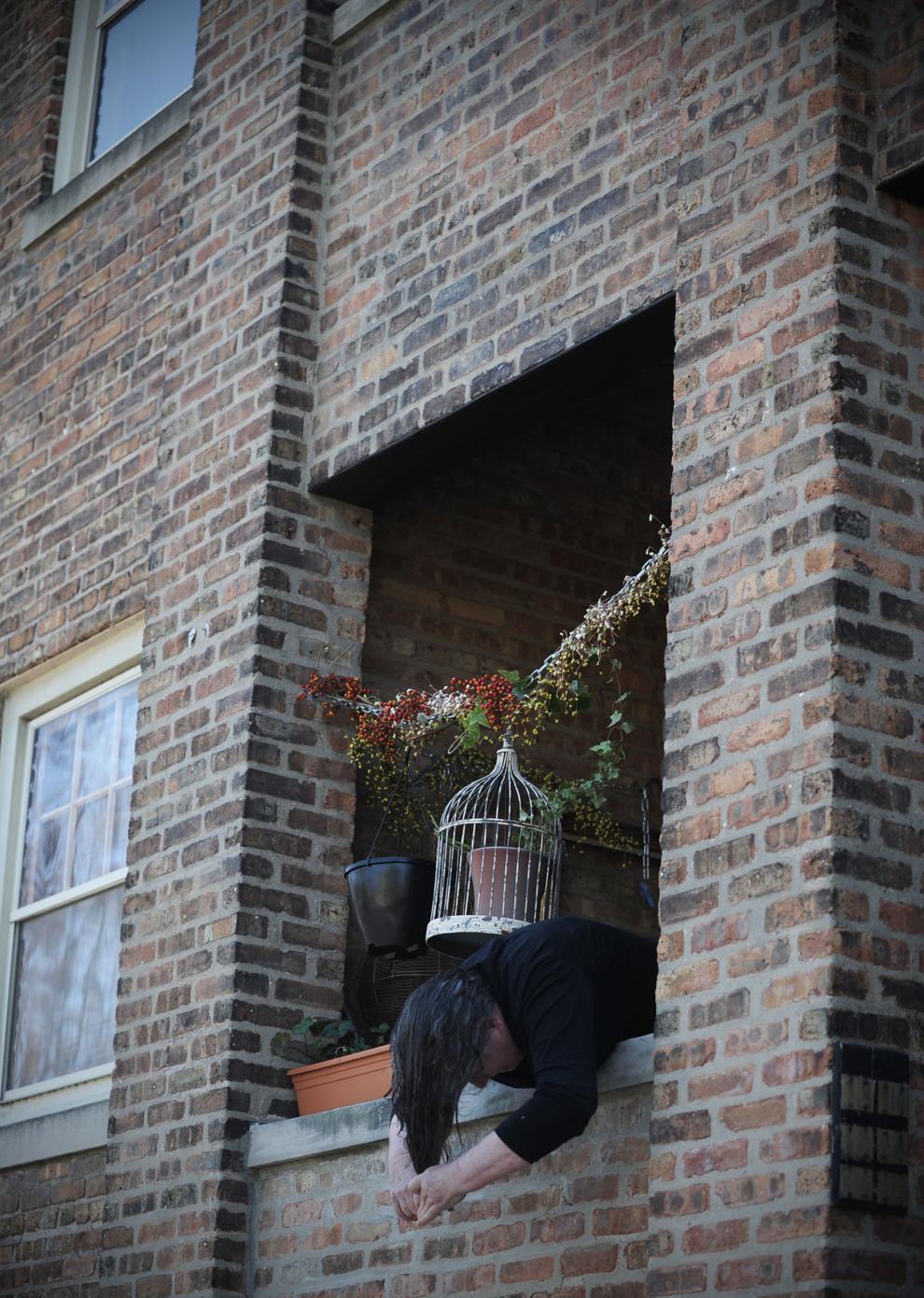 HOME HAIR CUTS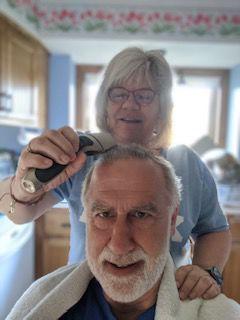 HOME HAIR CUTS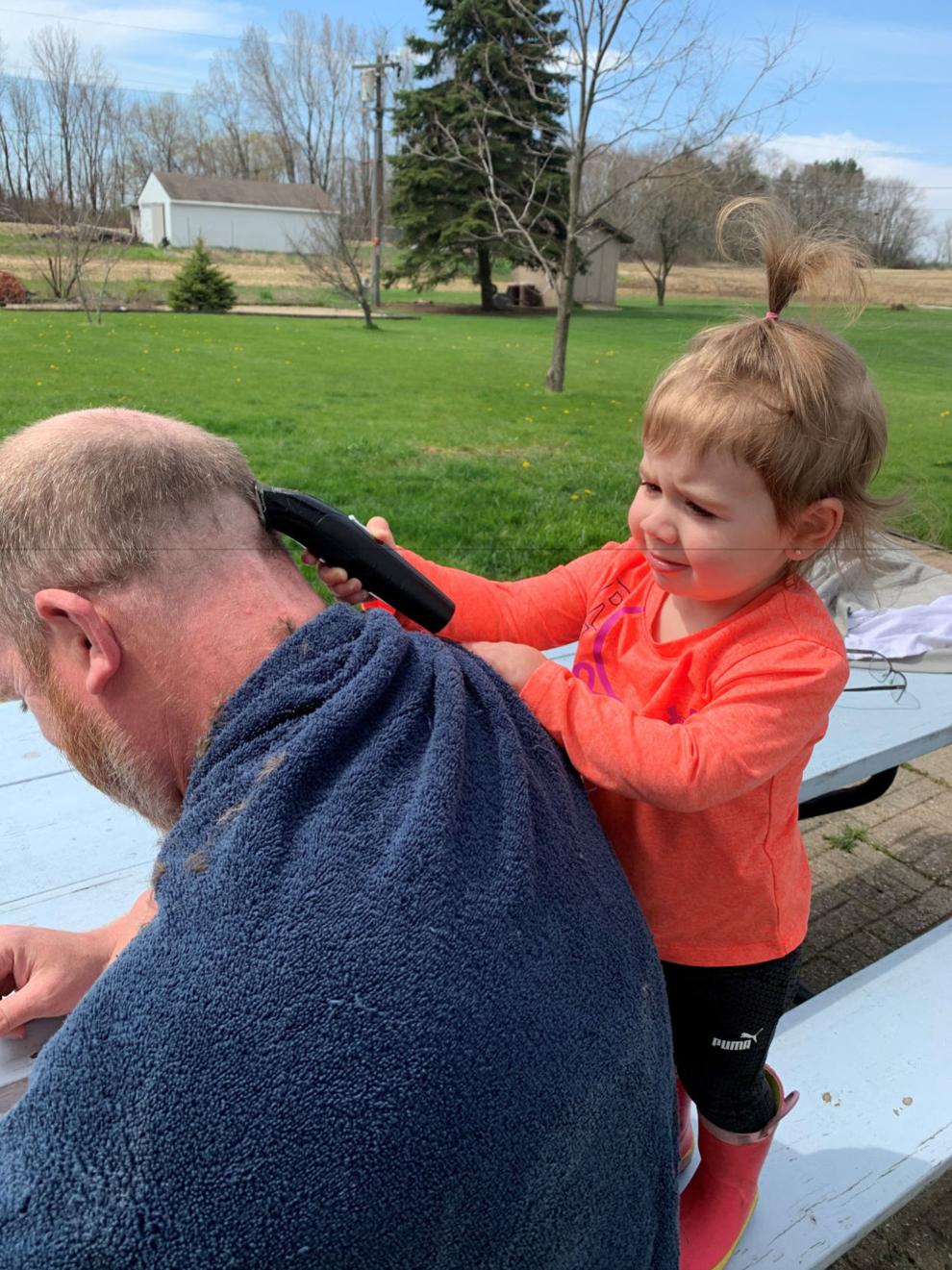 HOME HAIR CUTS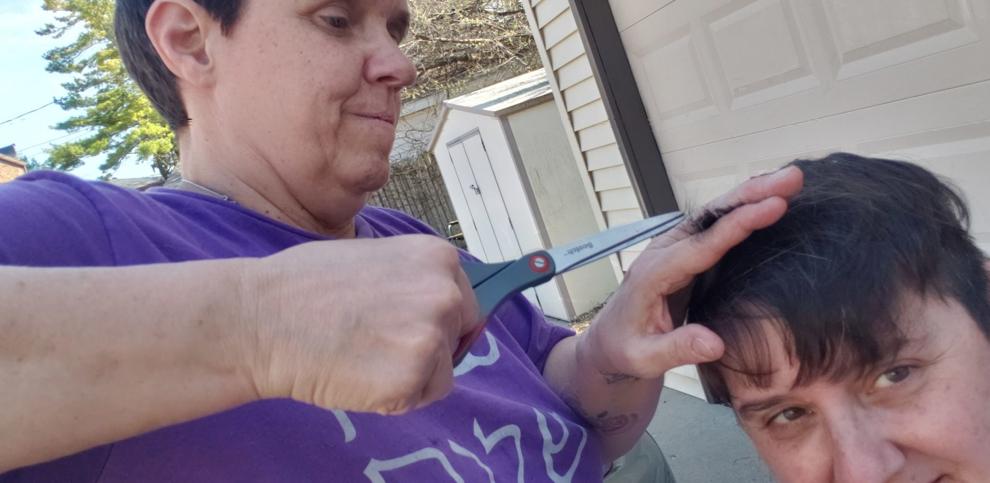 HOME HAIR CUTS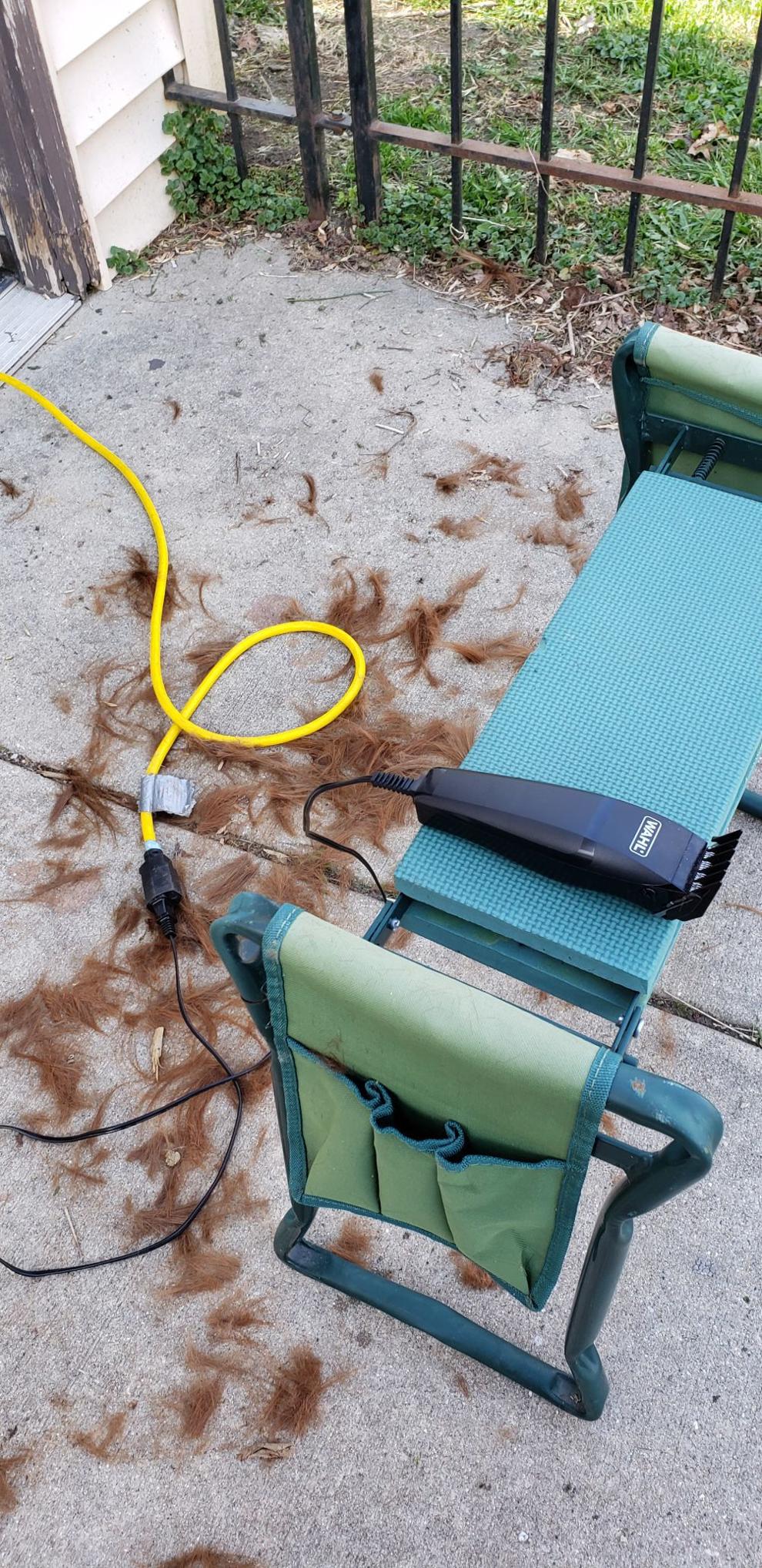 HOME HAIR CUTS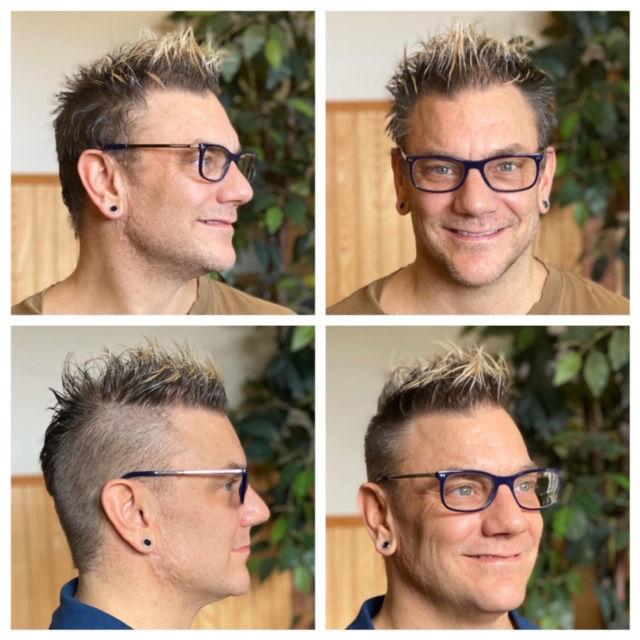 HOME HAIR CUTS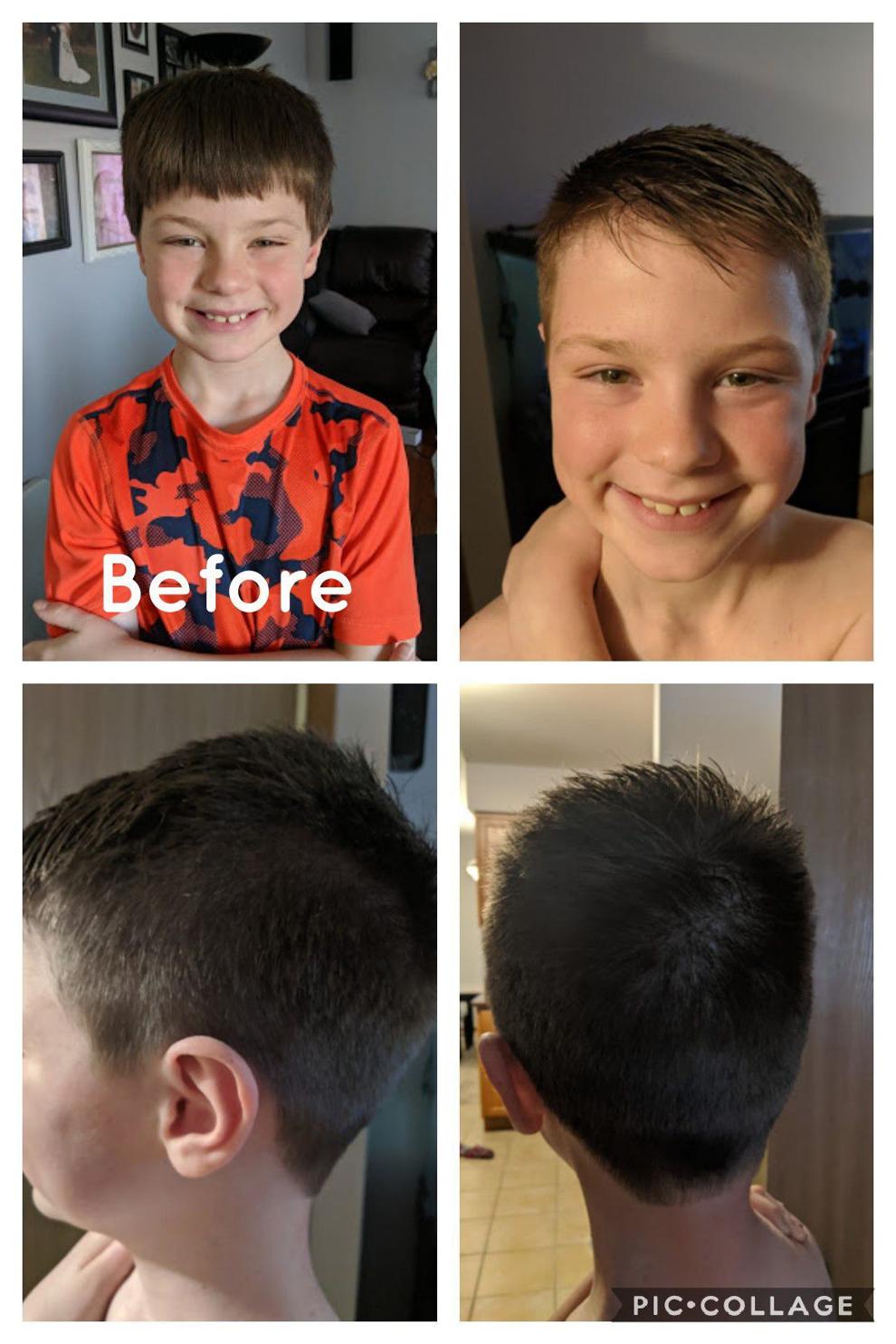 HOME HAIR CUTS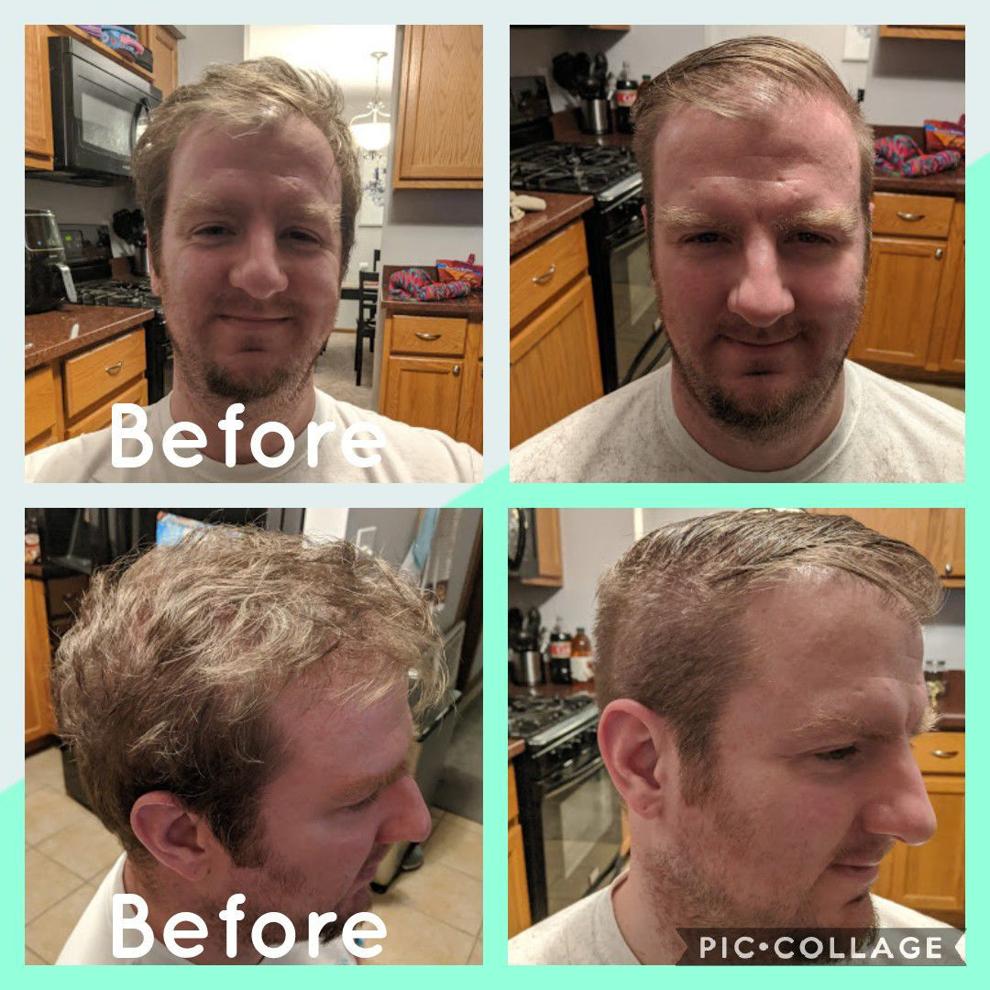 Many around the area and state have taken to making homemade face masks to wear during the COVID-19 pandemic.