Jane Snediker is a go-getter who gets things done and motivates those around her with her energy and verve.
On a typical weekday, the 71-year-old might be teaching elementary students how to read in the morning. By evening, she's racing up and down stadium aisles at Simmons Field and twirling batons to the tune of "Y.M.C.A." at Kenosha Kingfish games.
"I can't sit still," the Kenosha resident confessed in a recent interview.
Recently, Snediker said she did a "tripleheader" — working at Roosevelt Elementary School until noon, then ushering and baton twirling at both games of a Kingfish doubleheader.
One of the few things she says she isn't good, however, is retiring.
Lengthy teaching career
With the exception of a one-year sabbatical, Snediker has worked continuously for Kenosha Unified School District since 1971. She's been a classroom teacher, guidance counselor and reading intervention specialist at several schools. Snediker was awarded Teacher of the Year for the 1995-96 school year.
She began her career at Roosevelt, where she still teaches, at age 21. She tried retiring at the end of the 2012-13 school year, but it didn't take.
"I kinda failed at retirement," Snediker jokes.
Among her passions is "service learning," or learning through hands-on community activities and experiences.
"There's nothing she won't do to figure out how to support students," Roosevelt Principal Jered Kotarak said. "Her energy is unmatched. She doesn't stop all day. She comes in early and stays late. She's amazing to watch."
She's also a whiz at putting together parties and celebrations.
"The thing with Jane is that nothing is out of the question — she'll make it happen, she's incredibly resourceful," Kotarak said.
Kotarak described a party for Roosevelt retirees for which Snediker organized a special cheer and decorated golf carts as floats.
Snediker's take on that event was, "These people have worked hard all of their life so it's like, 'Let's celebrate!'"
She even survived a bout of cancer in 2001 and returned to teaching as soon as she was able to.
"I took a little time off from work, but not much," Snediker said.
During the pandemic, she continued to help Roosevelt students with math, reading and language arts remotely from her son's home in California.
"I was a virtual volunteer in a different time zone," Snediker said.
Said Kotarak: "During the pandemic, Jane never missed a meeting — even meetings that weren't mandatory to attend."
Take her out to the ball game
During the summer, when Snediker isn't at school, chances are she's ushering at a Kingfish game or acting as a host mom for the ballplayers who come to Kenosha for the season.
Snediker began hosting players a few years after the death of her husband as a way to provide role models for her two young sons. The first players to stay at her home were members of the Kenosha Kroakers in 1995, and since then she's been "baseball mom" to nearly three dozen players.
One season Snediker hosted six players at one time.
"I bought a lot of milk that summer," she said.
Soon after she began hosting, Snediker took a job ushering at the ballpark.
"I figured if I'm going to have these guys in my home, I'm going to their world (at the ballpark)," she said.
Every home game, Snediker is at the gate, helping patrons with tickets, wristbands and directions. After the game begins, Snediker's "post" is the section behind home plate, where she collects trash from patrons and gets ready to entertain with pom-poms and batons.
A lifelong baton twirler, Snediker learned the skill as a teen and keeps it up with an adult group called Generation Alive in Milwaukee.
Her baton twirling and cheerleading routines at the ballpark began after the Kingfish took over Simmons Field for their inaugural season in 2014.
"There was a gap during the time they change pitchers, and they'd play music, and I was having a hard time standing still," Snediker recalls. "I knew the routine to 'Uptown Funk,' so I asked the general manager (then Jake McGhee) if I could bring in my pom-poms."
The rest has become part of Simmons Field history.
"I was a little nervous at first, but thought, 'OK, here we go!'" Snediker said.
This season, the tune "Y.M.C.A." is played sometime around the third inning as a nod to the Kenosha YMCA's sponsorship, and Snediker is at the ready. Handing pom-poms to a patron, she twirls to the music and models "YMCA" arm gestures for the crowd.
At school or at the ballpark, Snediker's motto is, "Don't be boring!"
"I sometimes feel a little silly, but when you see the people smile afterwards I say, 'You know what? That was kind of fun!'" she said.
IN PHOTOS: The Kenosha Kingfish begin the second half of their season by hosting the Rockford Rivets
Kingfish 1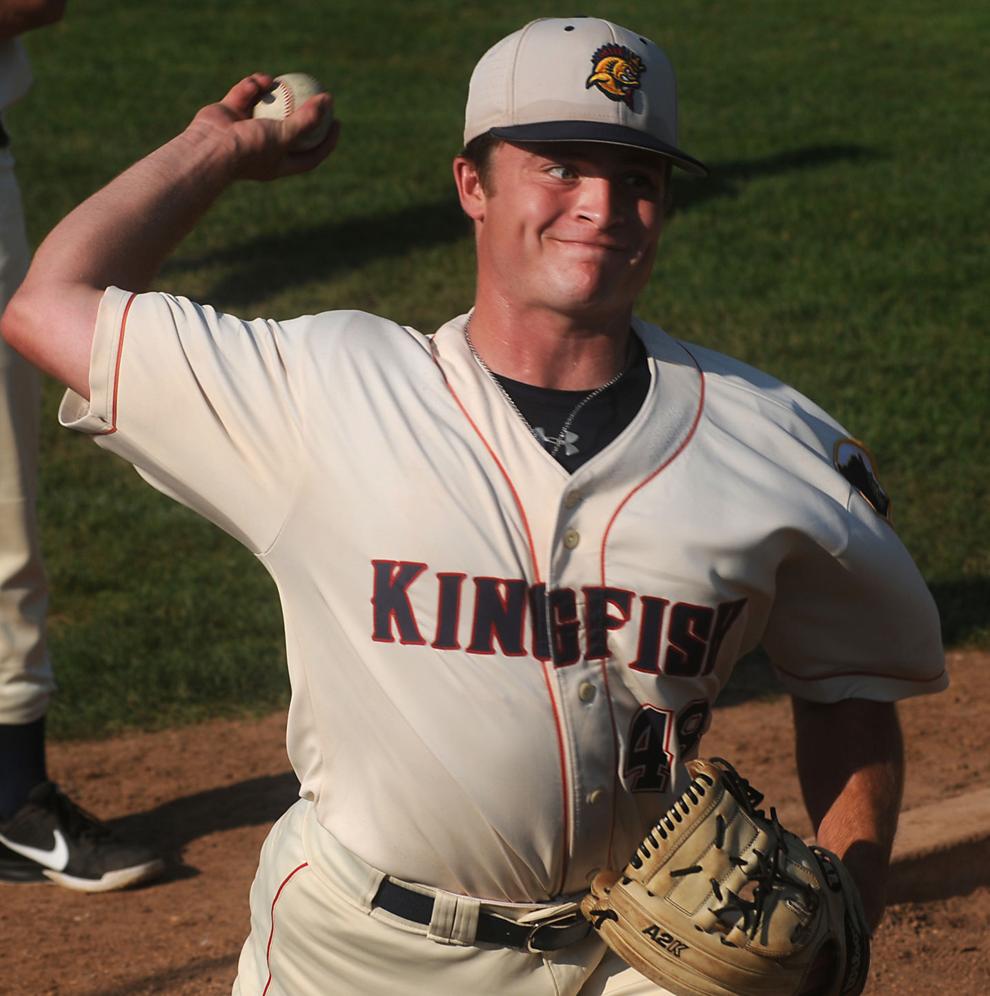 Kingfish 2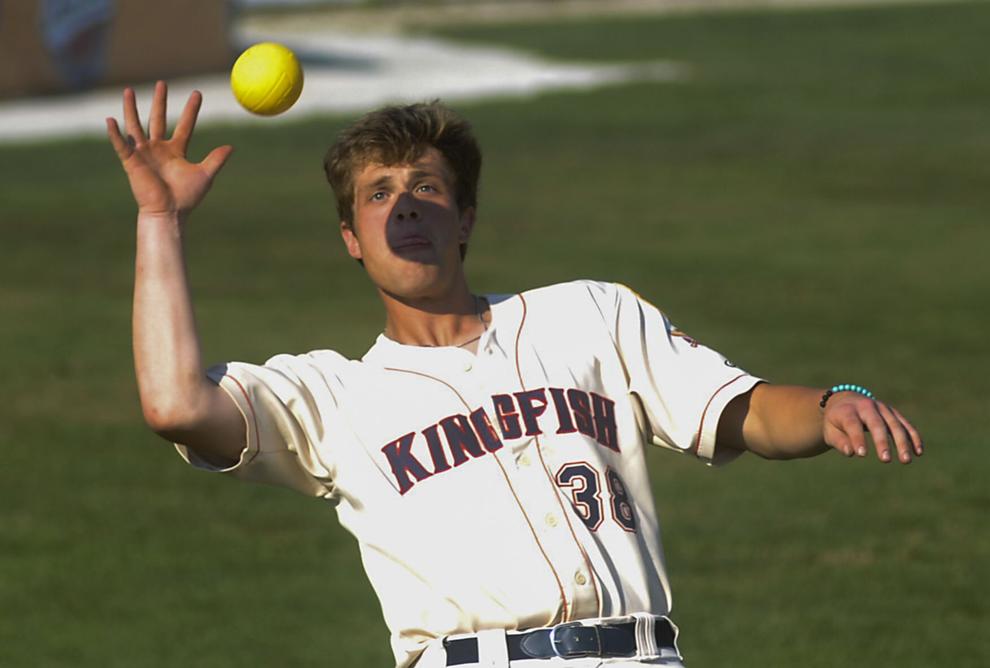 Kingfish 3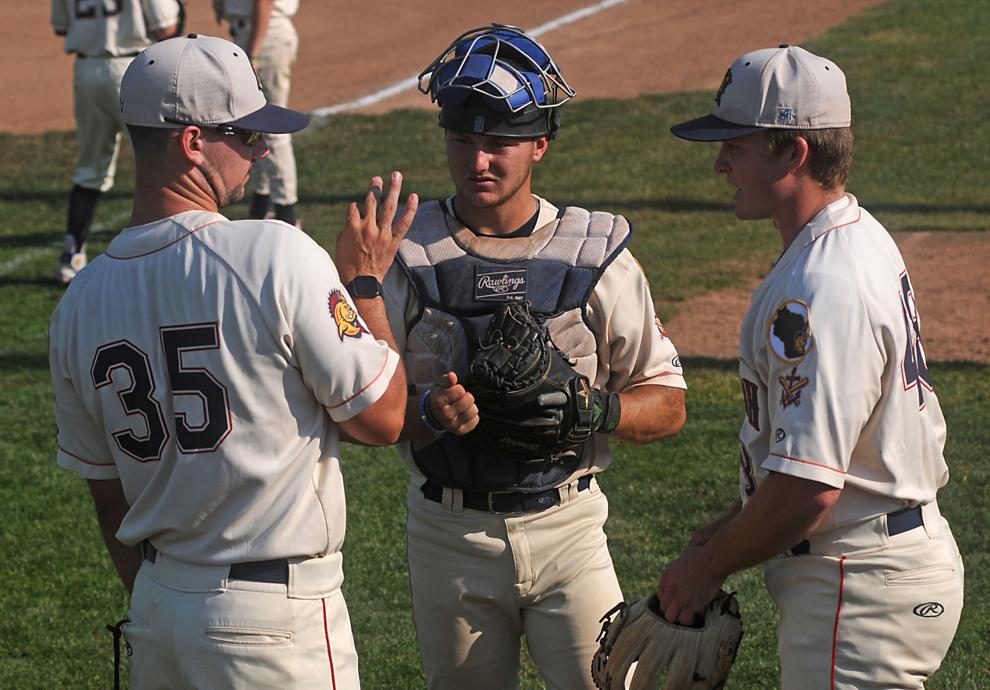 Kingfish 4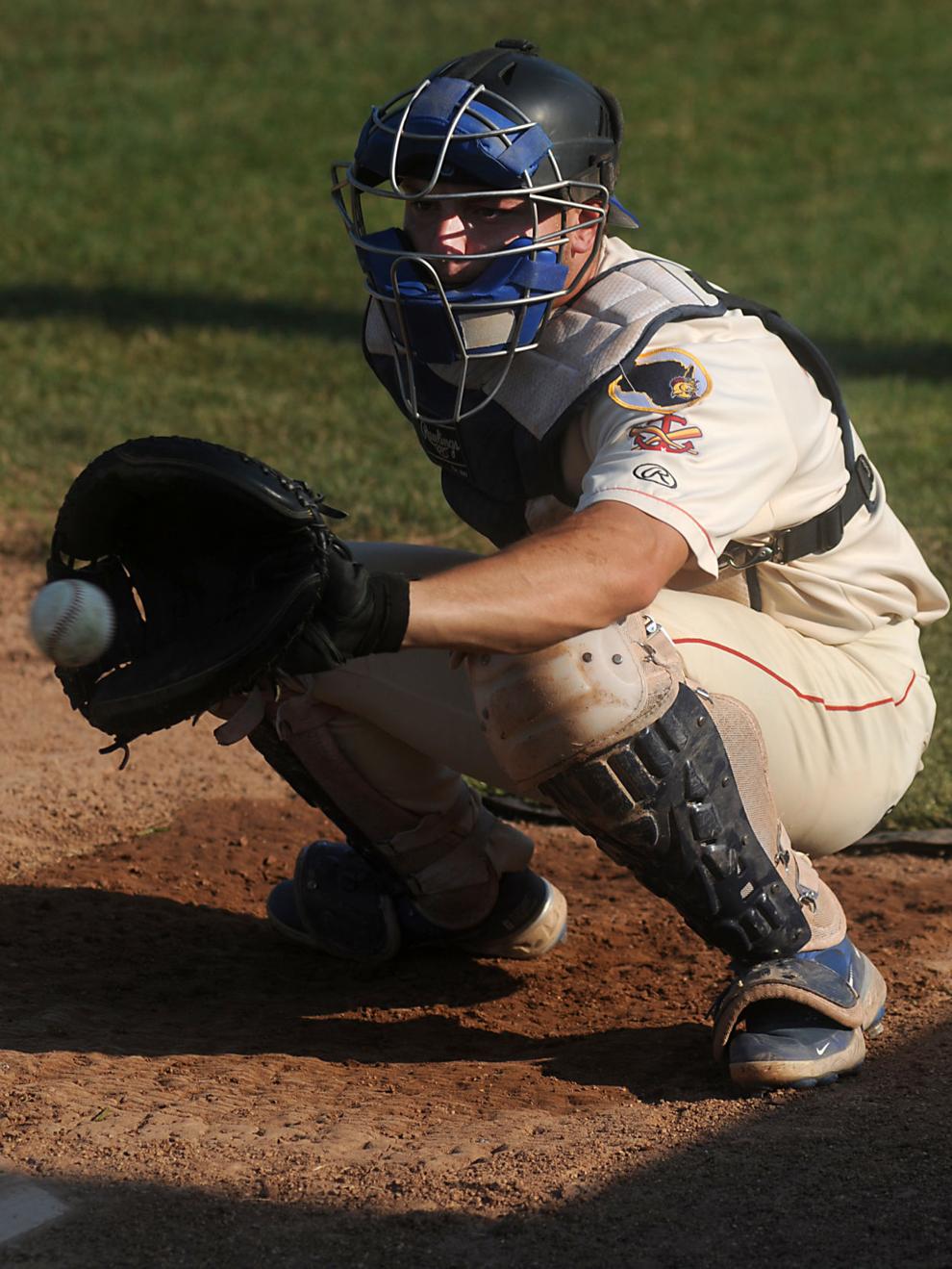 Kingfish 5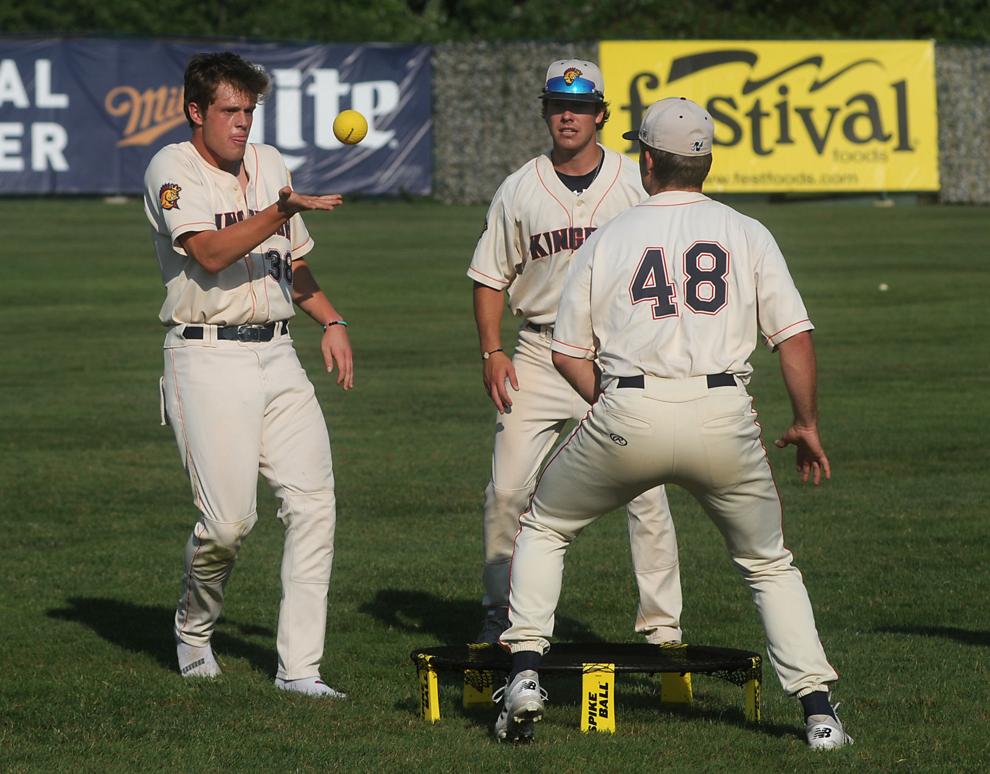 Kingfish 6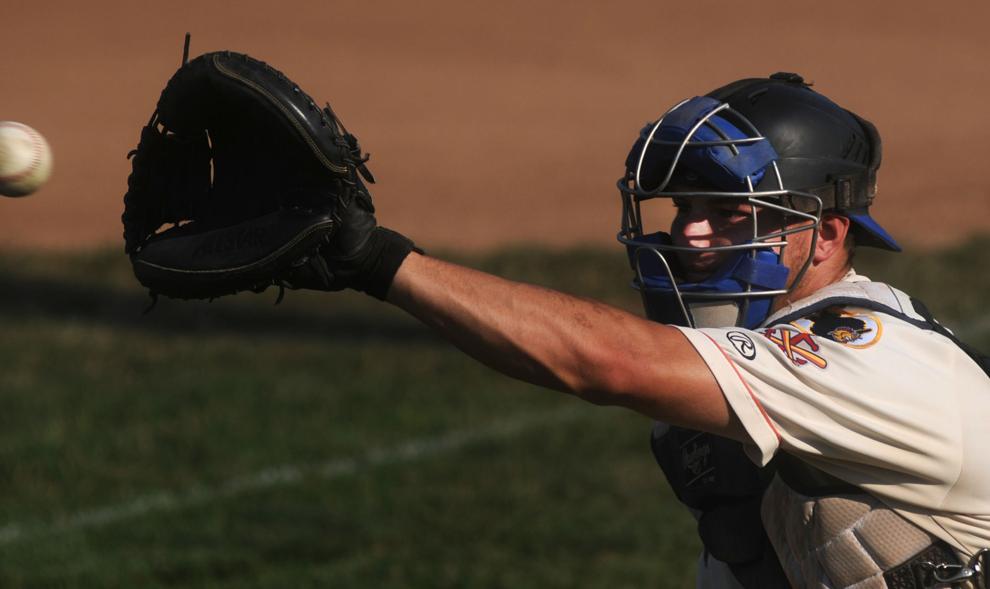 Kingfish 7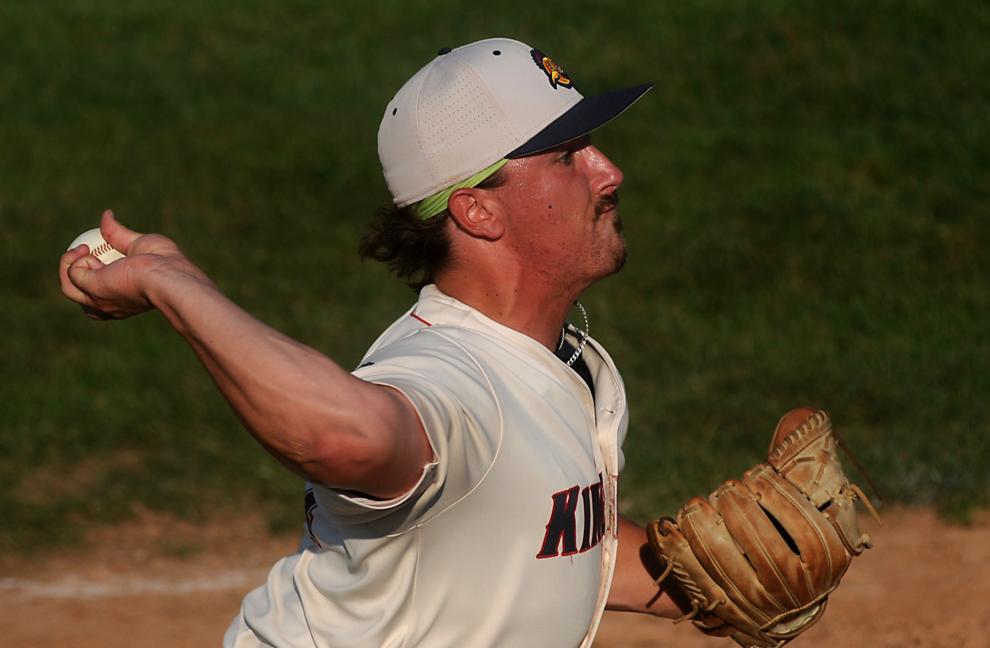 Kingfish 8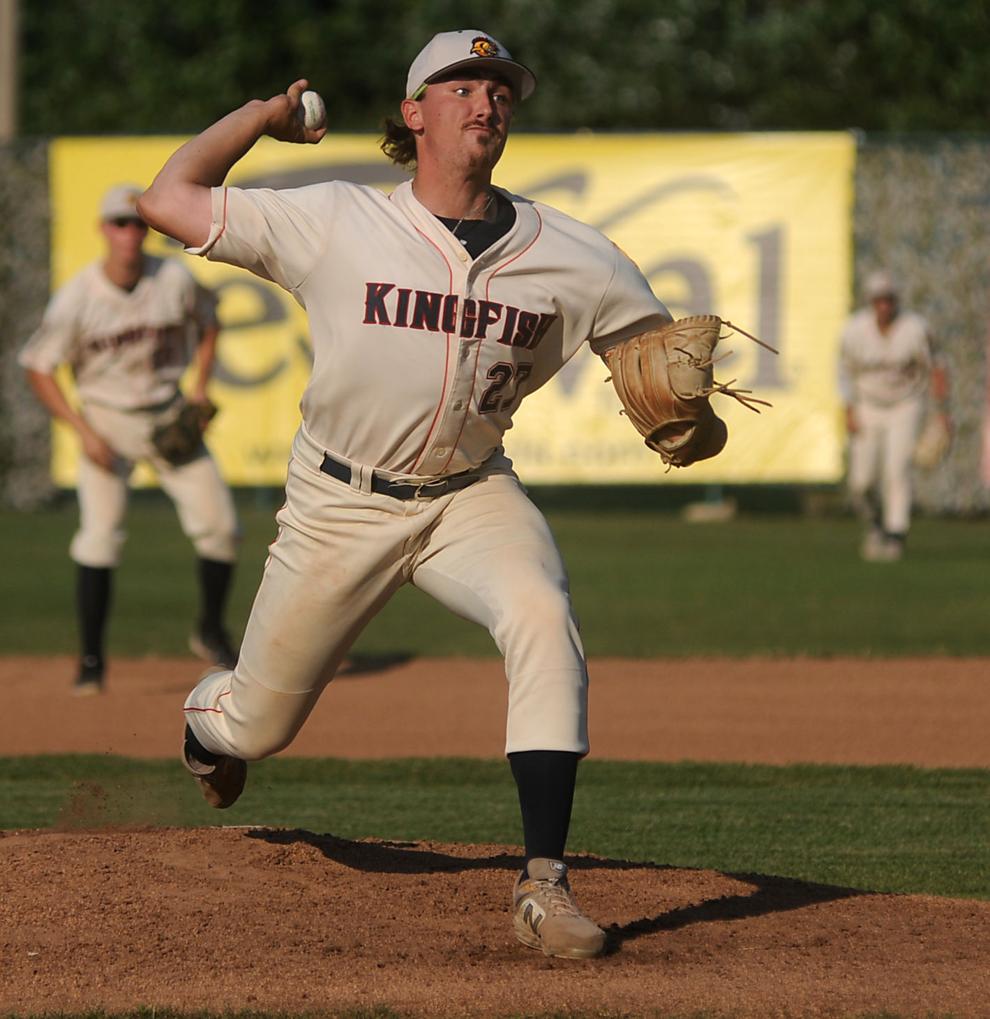 Kingfish 9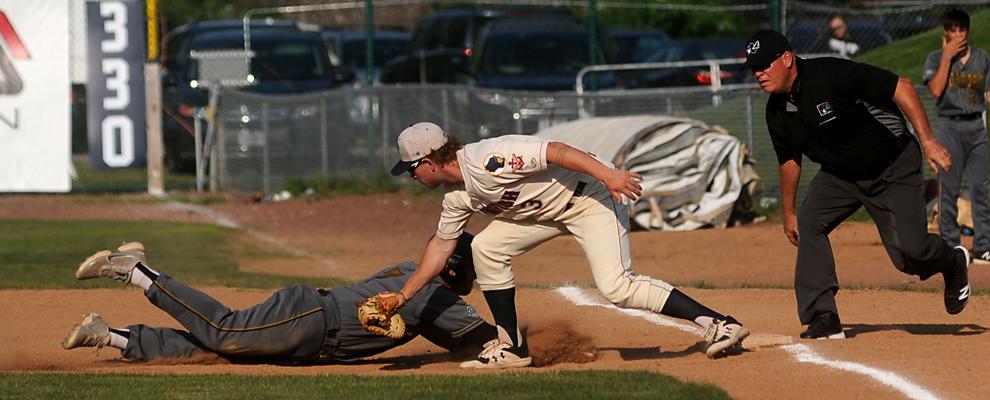 Kingfish 10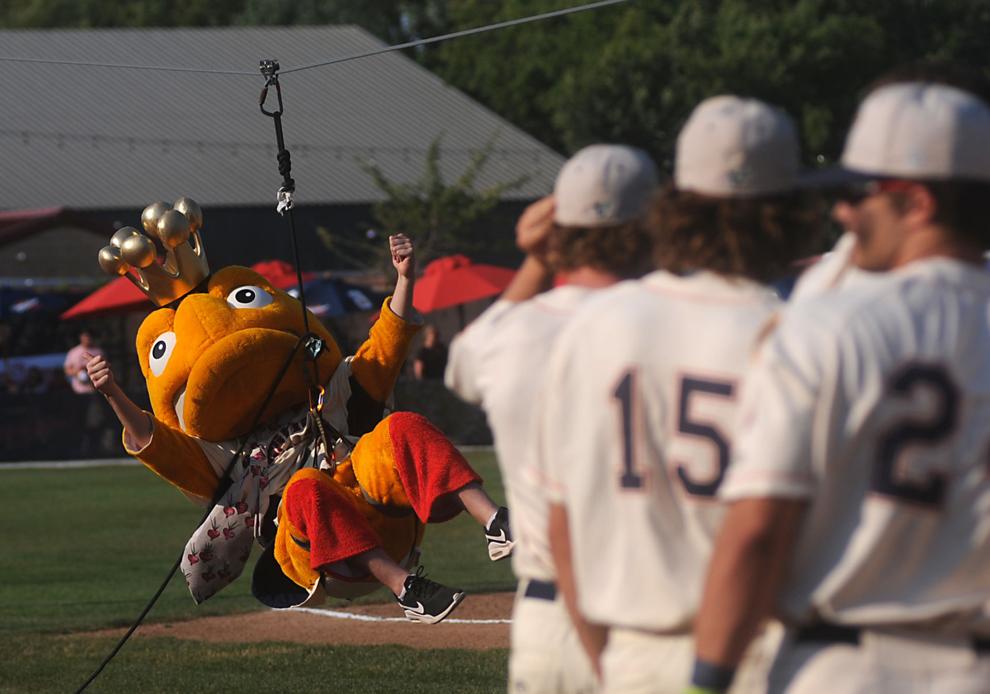 Kingfish 11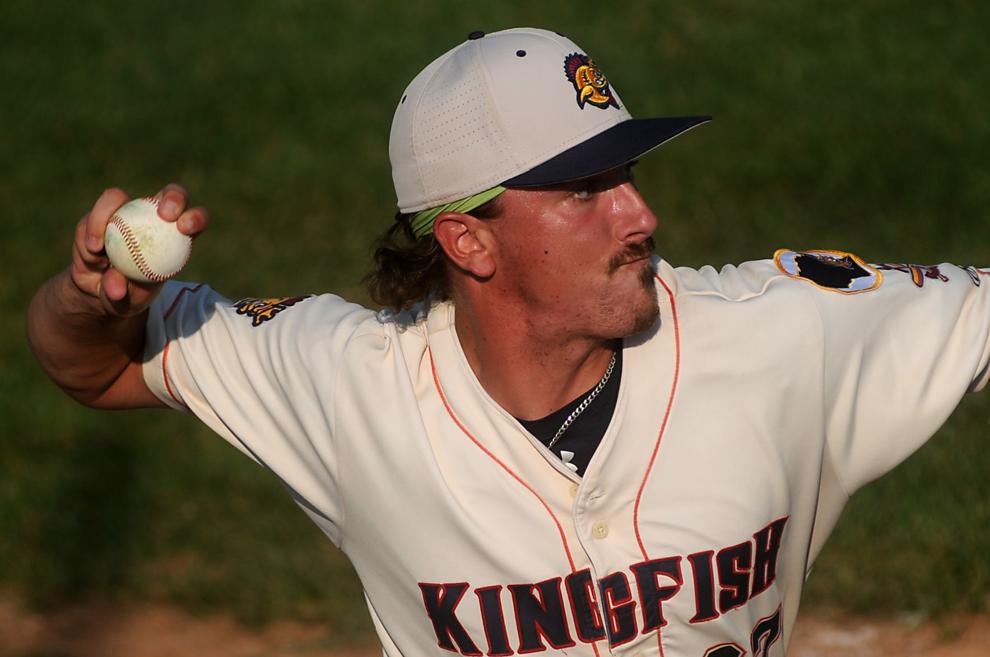 Kingfish 12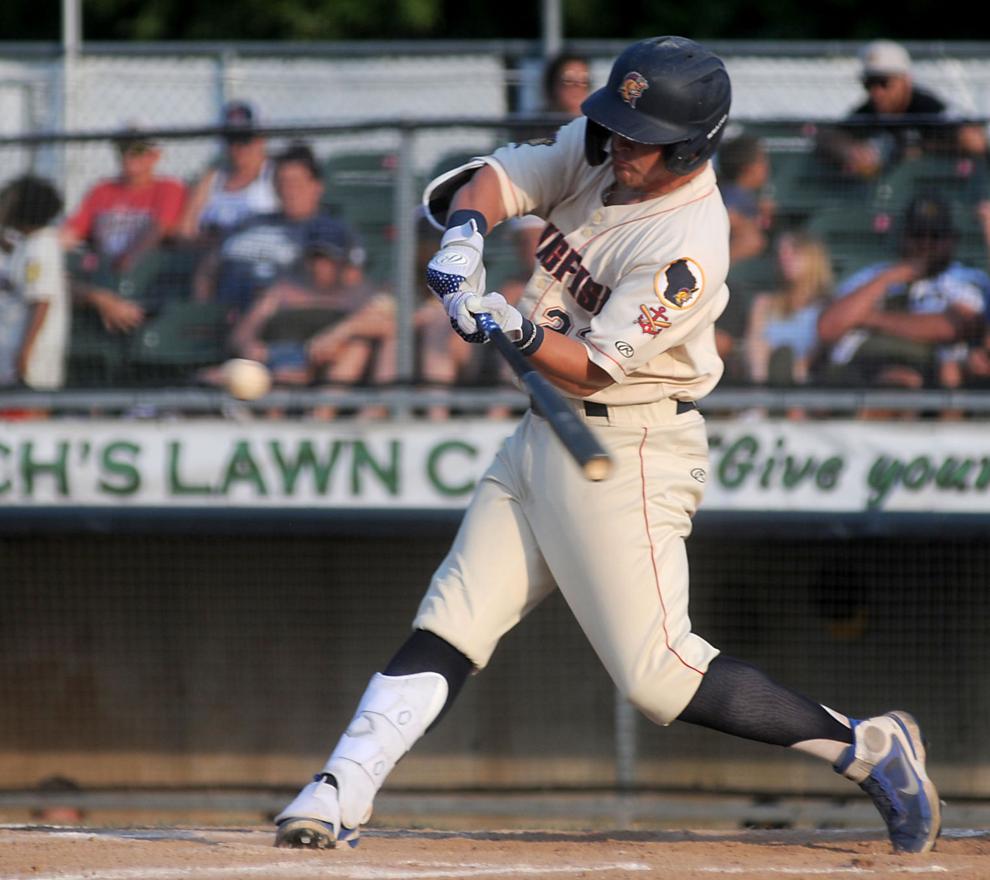 Kingfish 13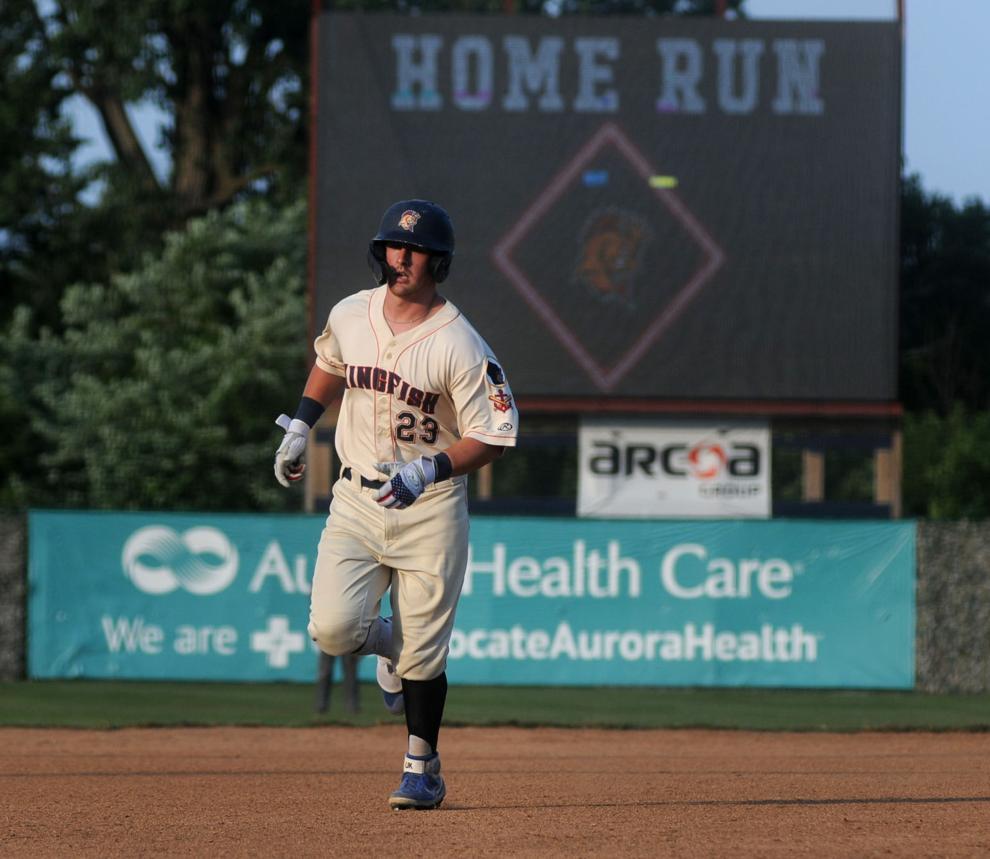 Kingfish 14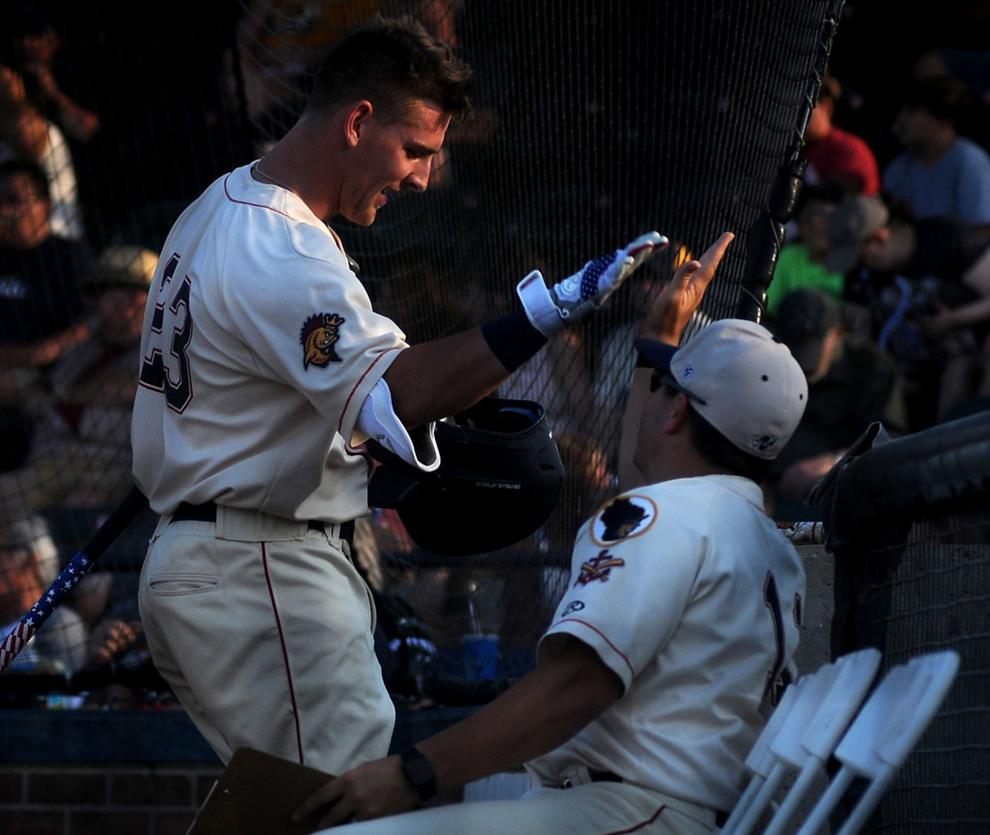 Kingfish 15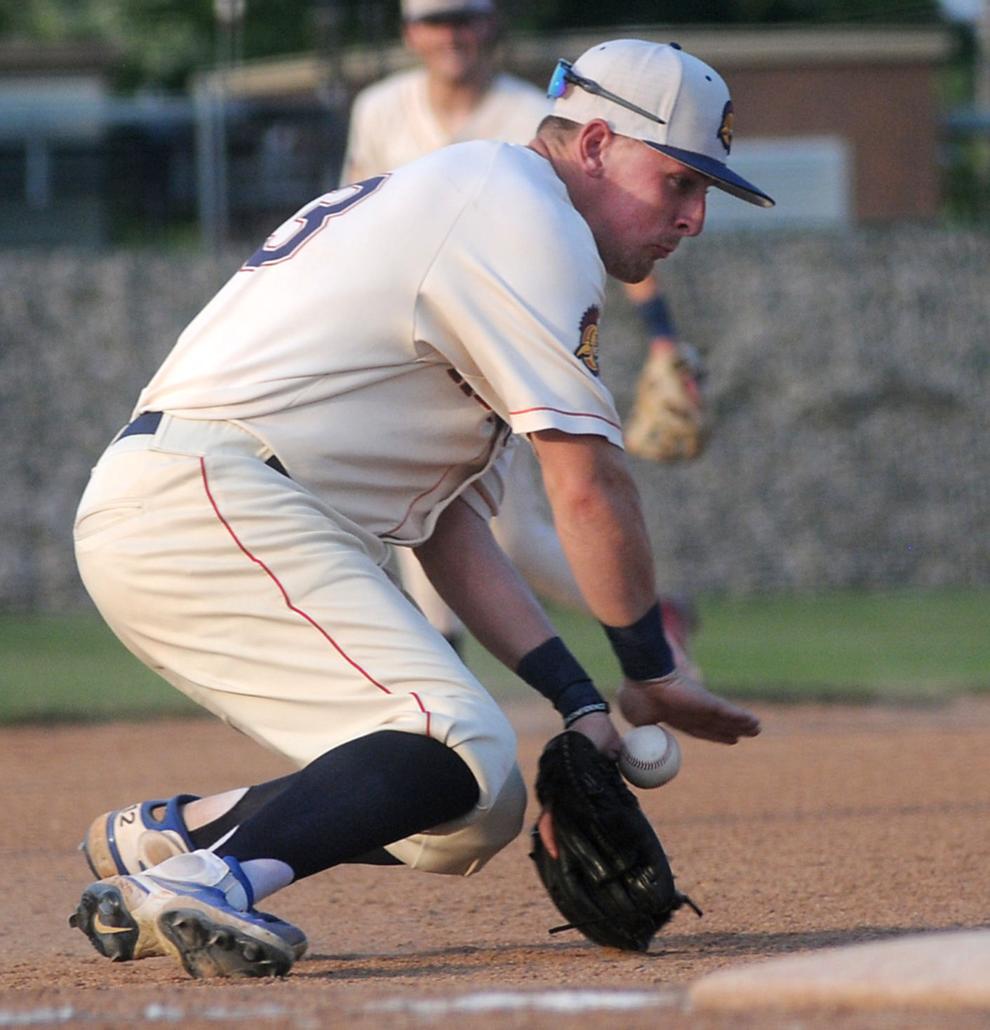 Kingfish 16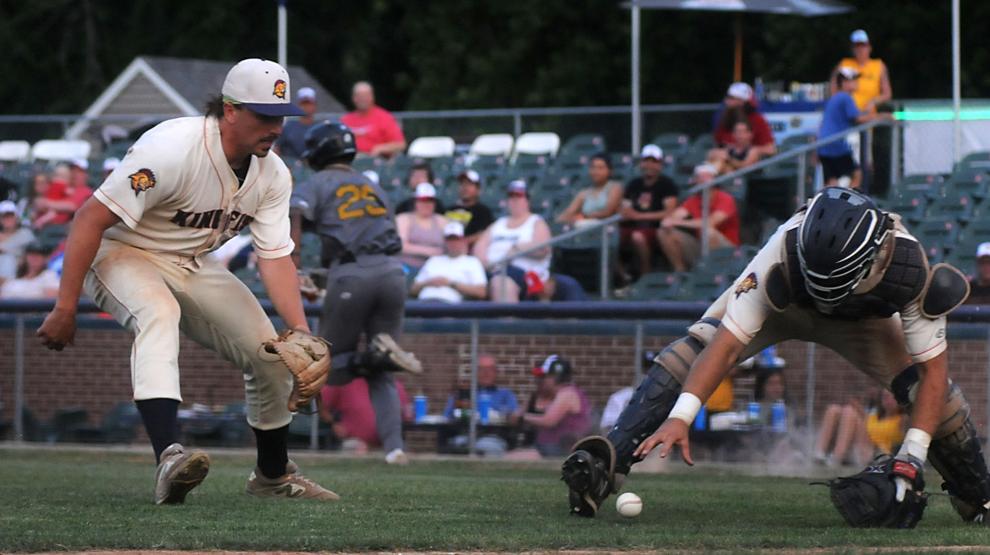 Kingfish 17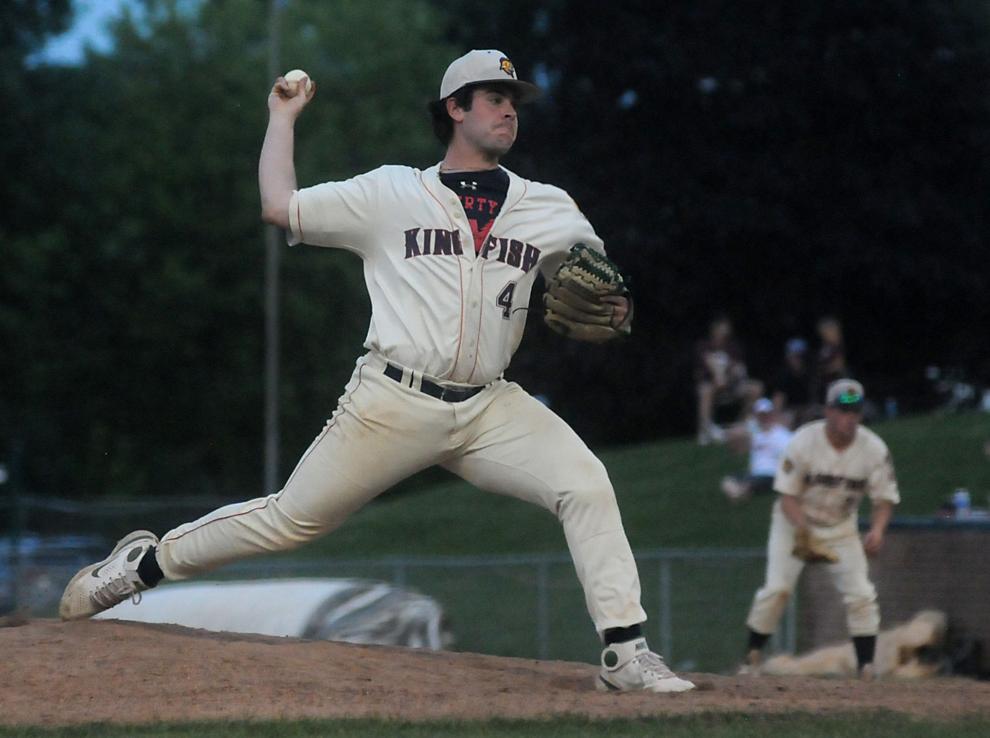 Kingfish 18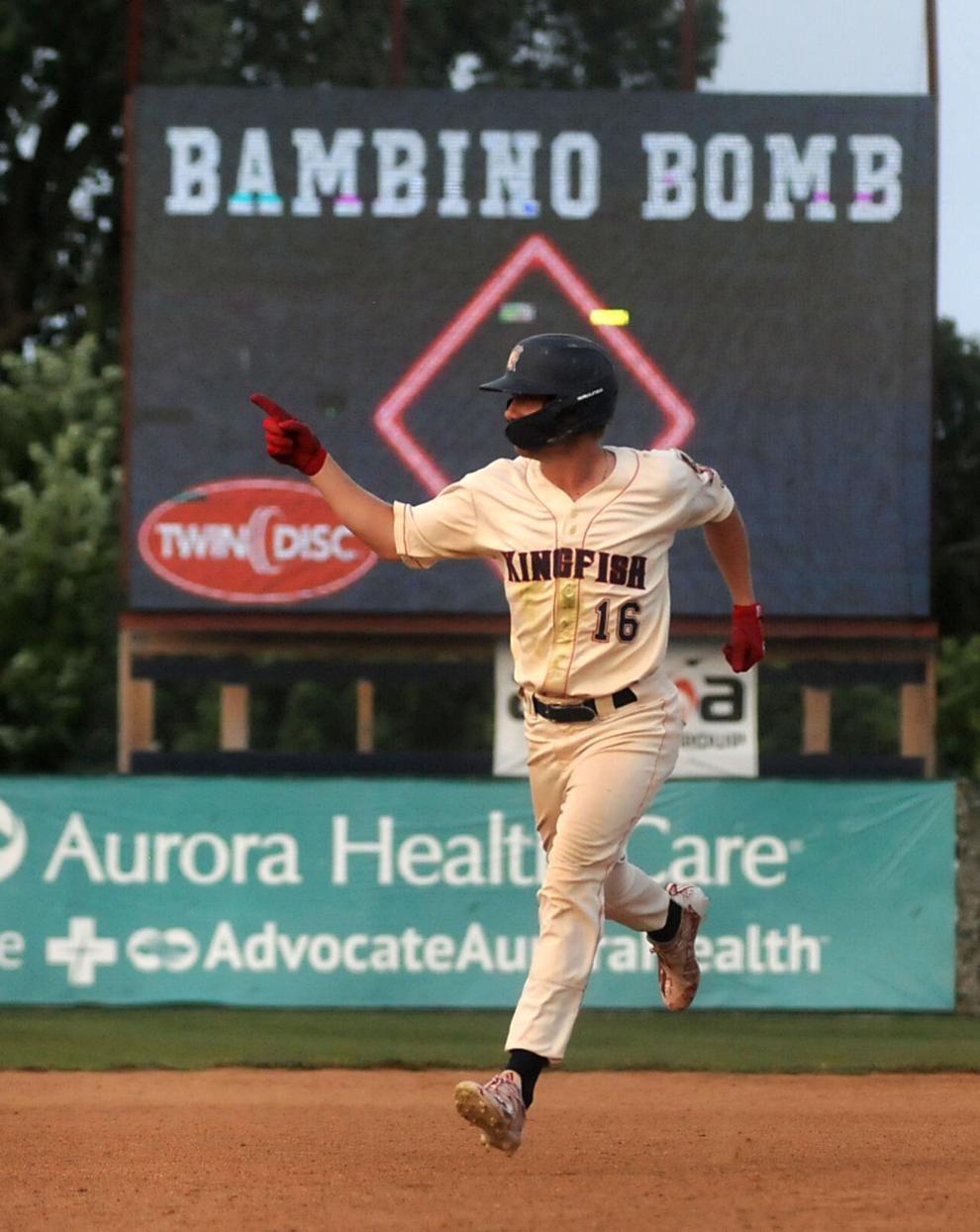 Kingfish 19