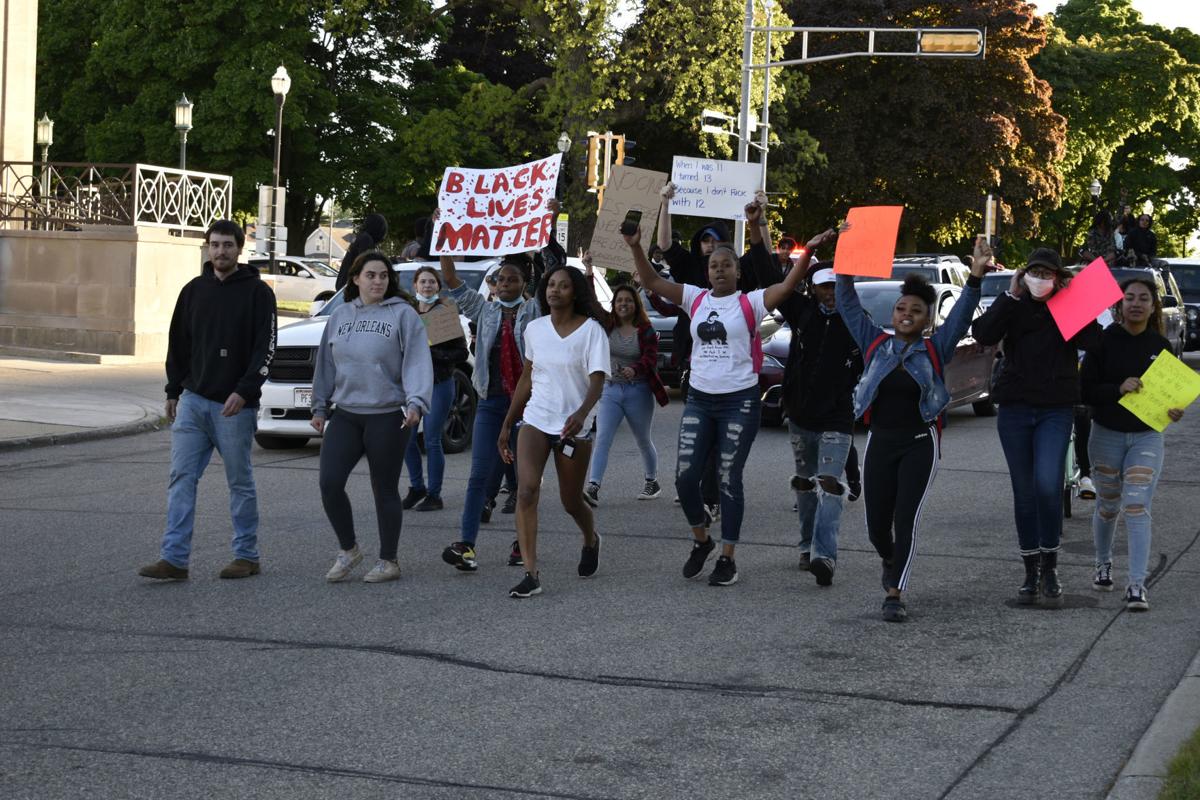 Car honks, chants and lines of cars took over some roadways of Kenosha Sunday evening into Sunday night.
A line of cars protesting the death of George Floyd in Minneapolis could be seen passing down 75th Street, turning from Roosevelt Road around 6 p.m. Sunday.
With protesters standing up through sun roofs holding signs, sitting on top of vehicles and some hanging out of the passenger side window of vehicles, screams of "no justice, no peace" and other cries from protesters could be heard as it slowly made its way to 18th Ave., where Kenosha County Sheriff's Department deputies had closed off the roadway and were turning vehicles north.
Sgt. Mark Malecki of the Kenosha County Sheriff's Department said that squads were "trying to control the flow" of cars moving through Kenosha in tribute to Floyd.
 "We are in no way trying to hinder," he said.
The protest cars made their way down to Sheridan Road, where they were then routed up 52nd Street.
In response to the situation, the city of Kenosha issued an 8:30 p.m. curfew. The curfew will be in effect 7 a.m. Monday.
Law enforcement officers and dump truck drivers positioned their vehicles to close off access to the Kenosha County Courthouse and the Kenosha County Public Safety building.
However, later in the evening, protesters again came to the downtown area, passing by all of the Sixth Avenue businesses before disappearing again elsewhere in the city, and continuing into the night.
According to scanner traffic, there were incidents across the city that police were still investigating as of 10:30 p.m. Sunday.
This story will be updated as more information becomes available.
IN PHOTOS: Protesters march, drive through Kenosha Sunday night
Hundreds of protesters are marching and driving through Kenosha tonight. Here are photos by journalist Dan Truttschel as he followed the protesters downtown earlier this evening. The city is under an 8:30 p.m. curfew and authorities say it will be enforced until 7 a.m.
Concerned about COVID-19?
Sign up now to get the most recent coronavirus headlines and other important local and national news sent to your email inbox daily.