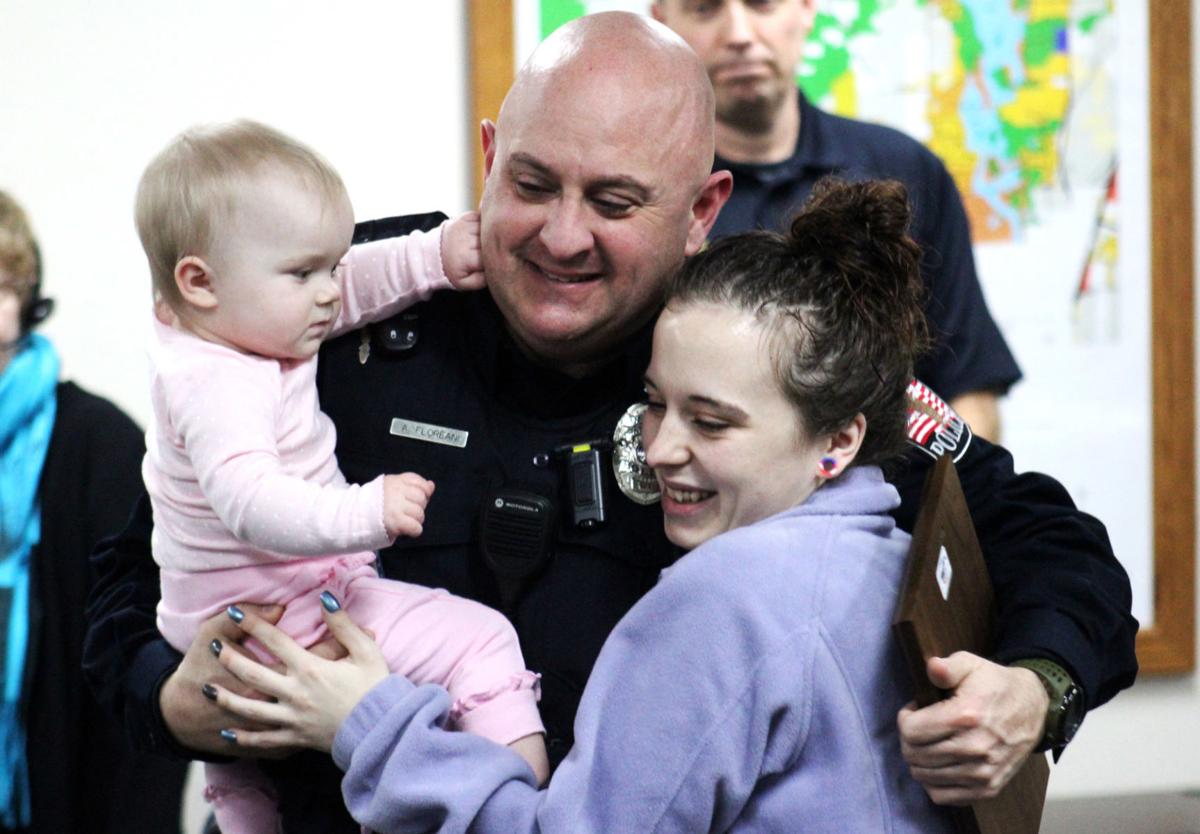 TOWN OF WATERFORD — Kaysie wasn't breathing right. The 10-month-old was choking.
Her parents called 911, then started performing the Heimlich maneuver and CPR at the direction of the 911 dispatch operator.
Assistant Waterford Fire Chief Tom Nehring called the situation "every parent's worst nightmare."
Waterford Police Officer Anthony Floreani was the first on the scene.
For his efforts, Floreani, who lives in the Kenosha area, received a lifesaving award from his Waterford Police Department and a leadership coin from the Waterford Fire Department, a commendation presented "to leaders who provide exceptional and wild levels of customer service" to the people they serve.
At 2:22 p.m. on Dec. 21, Kaysie was turning blue and going limp. Floreani swooped the baby up and began performing CPR.
A minute passed. Kaysie was still choking. Floreani kept going for a full two minutes.
"He didn't panic. He didn't stop. He didn't give up," Nehring said, complimenting the Wisconsin native who has been with the Waterford Police Department since 2016.
She was admitted to Children's Hospital of Wisconsin in Wauwatosa soon after. She was released a couple days later "with no lasting effects" from the incident, Waterford Police Chief Matthew Johnson said.
Kaysie's mother said "there is no doubt in my mind that, without Officer Floreani there, my daughter would not be here today." She added that "while we were all panicking," Floreani never lost his cool.
"It is undisputed that your actions on Dec. 21, 2019, allowed two parents to continue to nurture and grow with their precious child," Nehring said.
Kaysie and her mom, Justine, delivered the plaque personally during a Waterford Town Board meeting, with both the mother and Floreani wiping away tears.