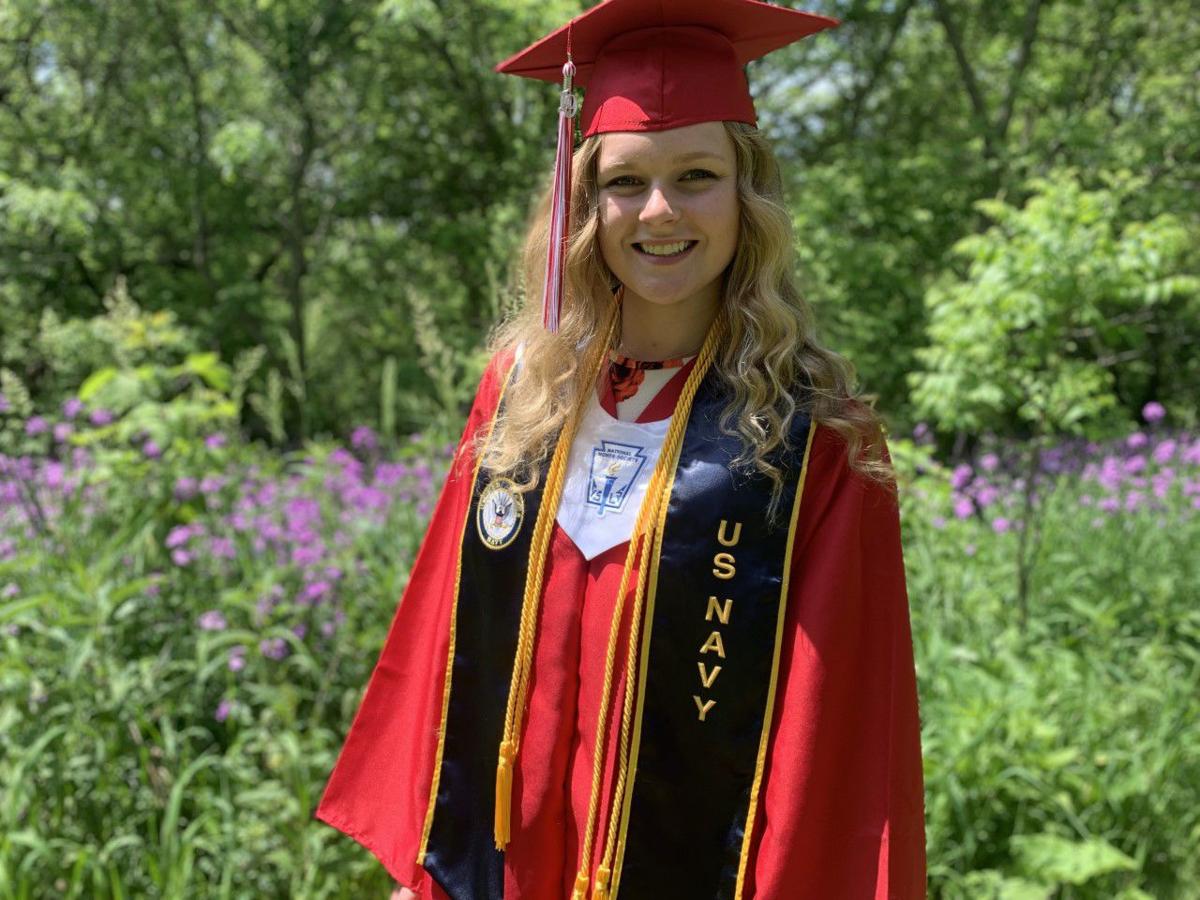 Alexis Brooks was once a young girl who approached sailors in the United States Navy as though they were her heroes.
"I've always loved the military and thought the military was amazing," Brooks said. "When I'd go to Gurnee Mills when I was a kid I'd always go up to them, when I was five years old, and say 'Thank you for your service.'"
Brooks will ship out at some point in October for Boot Camp at Recruit Training Command in North Chicago, Ill. RTC is a tenant command at Naval Station Great Lakes, which is also located in North Chicago.
Brooks is a 2019 graduate of Wilmot Union High School and enlisted in the Navy for a term of six years to be part of its nuclear program.
Brooks said she originally intended to join the United States Air Force and wanted to attend Michigan Tech in Houghton, Mich. When that option didn't work, she explored others.
"I had a friend who was going in the Navy and she said, 'You could talk to my recruiter,'" Brooks said. "Right away he said 'You should look into the nuclear program.'"
Brooks said she weighed the pros and cons of enlisting, and said doing so to be a part of the Navy's nuclear program appealed to her more than pursuing a path in the Reserve Officer Training Corps at a college or university.
"My mom was really against me going enlisted," Brooks said. "I wasn't too fond of it, at first, either, but then I just did it. I'm really excited now."
Brooks is looking at up to 26 weeks of training at the Nuclear Field A School and 26 more weeks at Nuclear Power School. Both schools are located in Goose Creek, S.C,.which is near Charleston. Following successful completion of these two schools, Brooks will go through 26 more weeks of training at either Goose Creek or Ballston Spa, N.Y, which is near Albany, N.Y.
Brooks said her favorite teacher at Wilmot Union High School, during her time in school, was Kelly Wilcox. Wilcox had Brooks in Honors Chemistry and Principles of Biomedical Science. Wilcox said she came to know Brooks well through their time together..
"She's got a fire to her," Wilcox said. "She kind of doesn't take no for an answer and pursues her goals without any hesitation. She was always one of the kids that sought to understand instead of seeking to just complete things. We need to foster that."
Get local news delivered to your inbox!
Subscribe to our Daily Headlines newsletter.