As the COVID-19 pandemic strains health care in hotspots of the country, a close look at the situation at hospitals locally and across Wisconsin shows reason for optimism.
In recent days, the number of patients hospitalized for COVID-19 statewide and locally has held steady or declined.
On Friday, the state Department of Health Services reported that 361 COVID-19 patients were hospitalized in Wisconsin, with 143 requiring intensive care.
Earlier in the week, the total number of hospitalized COVID-19 patients was 358, with 137 in ICUs.
Overall, as of Friday, 4,416 of the state's 11,557 hospital beds were empty, and the DHS reported that 1,253 ventilators were on hand in Wisconsin hospitals.
Of the 5,356 confirmed cases of the virus statewide, 1,353 patients, or 25%, were ever hospitalized, the DHS reported Friday.
The news on the state's hospital vacancies comes at a time when some health care workers are being furloughed across the country, and concerns are being raised about Gov. Tony Evers' extension of his "Safer at Home" order to May 26.
Last week, the Mayo Clinic announced it was furloughing or reducing the hours of 42% of its 70,000 employees across all campuses in an attempt to mitigate financial losses for the pandemic.
Evers last week released his "Badger Bounce Back" plan, which lists criteria to be met prior to reopening the state. Ensuring adequate health care facility capacity in the event of a surge is one of the criteria.
The criteria — also including a decline in the percentage of new positive cases against the total tested for COVID-19, progress in testing and tracking those infected with the disease, and provisions of personal protection equipment for healthcare and public safety personnel — must show improvement over 14 days.
In Kenosha County, COVID-19 patient hospitalizations are below the state average, according to Jen Freiheit, director of the county's Division of Health.
"Of the positive cases so far, only 18% have required hospitalization," she said. "This is less than the state average."
She also said the county's health care system has not been hit as hard to date as other areas of the country.
"We just haven't seen the most critical patients at the rate that some places have seen; but this is not necessarily a predication of what's to come," Freiheit said.
On Friday, DHS started reporting the number of patients who are considered recovered from the coronavirus. As of April 23, the state had 2,313 recoveries, or 46% of patients.
To be considered recovered, patients must meet at least one of these criteria:
Documentation of resolved symptoms
Documentation of release from public health isolation
30 days since symptom onset or diagnosis
Froedtert South sees drop in admissions
COVID-19 patient admissions at Froedtert South peaked on April 13 but have tapered off since then, said Ric Schmidt, hospital president and CEO.
"We went through a scary phase (on April 13), and I think we handled it well and never missed a beat," Schmidt said last week. "The next test will be what happens if we go over 150 inpatients."
In a letter to Kenosha Mayor Antaramian regarding the hospital's pandemic planning in early April, Schmidt reported that, prior to the outbreak, the hospital had a daily intake of patients numbering between 115 and 150 with an average of 130.
Following the outbreak, daily numbers dropped as elective procedures were postponed.
"Regarding surge planning we can handle an increase from 60 or 70 to 150 patients ... assuming our staff remain healthy," he wrote.
As of April 23, Advocate Aurora reported 96 COVID-19 patients were in its facilities statewide, according to spokesperson Cheri Mantz. No information was available specifically for Kenosha County hospitals.
The hospital also did not provide information regarding the trend of COVID admissions, total hospital beds or immediate bed availability.
Regarding testing, however, Mantz said, "we are pleased to share that through ACL Labs we have doubled testing capacity, however there continues to be a national shortage of COVID-19 test kits and the materials needed to process them."
Local hospitals would need supplies if surge
For now, bed availability and supplies are holding steady, say Kenosha County health care officials.
"Right now hospitals are able to keep up," Freiheit said.
"If the question is, 'Is there a perceived crunch (for beds)?' the answer is no for now,'" Schmidt said.
In early April, Froedtert South reported it had 35 ventilators, 27 of which were dedicated for critically-ill COVID-19 patients and eight dedicated for surgeries.
In the event of a surge, however, more supplies would be required at Froedtert South facilities, Schmidt said.
"What will limit us is not hospital beds, but the limitations of our medical staff and staff, our ability to attain additional ventilators and attain the needed PPE," he wrote.
Regarding testing, Schmidt noted that the hospital is getting results in 24 to 72 hours, but "a game changer" would be "a very large supply of Abbott's quick test."
Following an offer of assistance from the mayor's office, Schmidt noted that Froedtert South could use additional hand sanitizer, disinfectants, isolation gowns, surgical masks and N95 masks.
Mantz said that Aurora Advocate hospitals have sufficient personal protection equipment to meet its current needs and continue to work to acquire additional PPE from reliable sources.
"PPE is always an issue, and (the county health department is) always procuring more," Freiheit said.
VOTING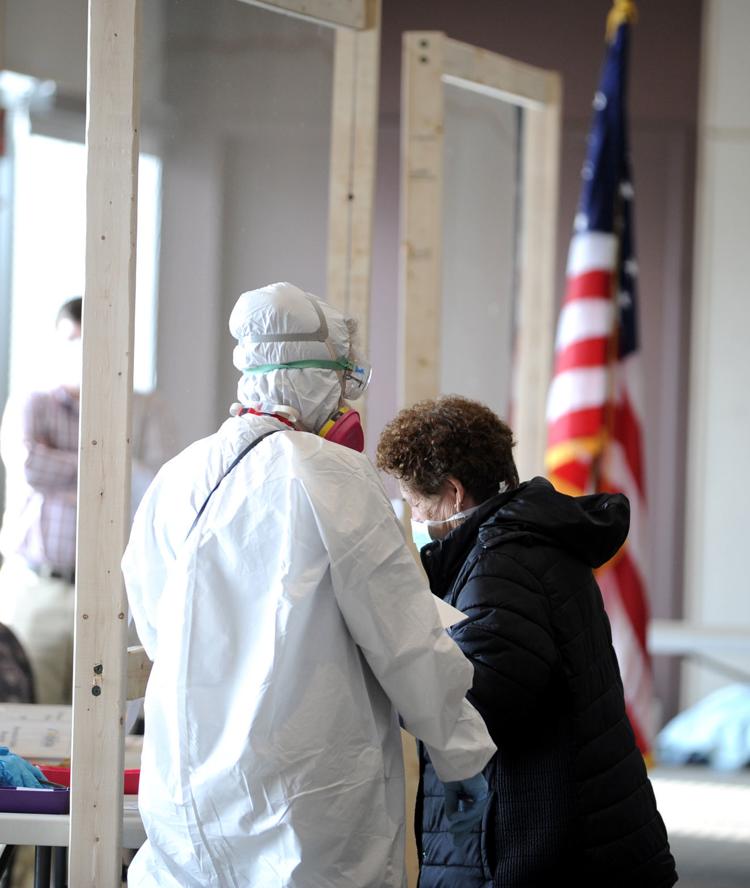 VOTING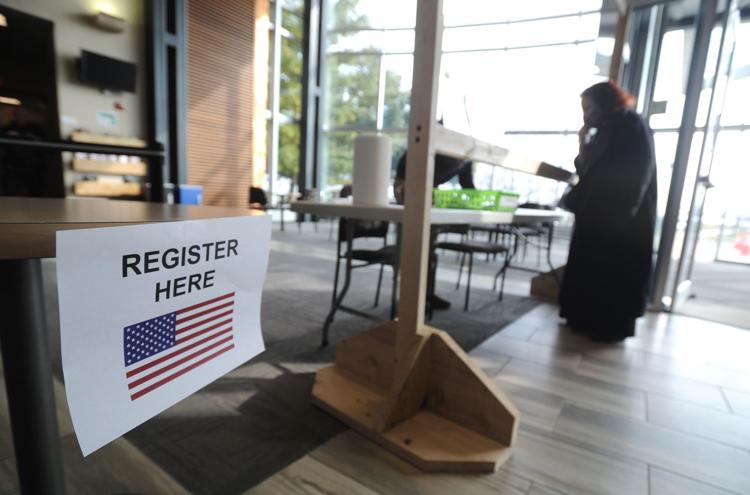 VOTING
VOTING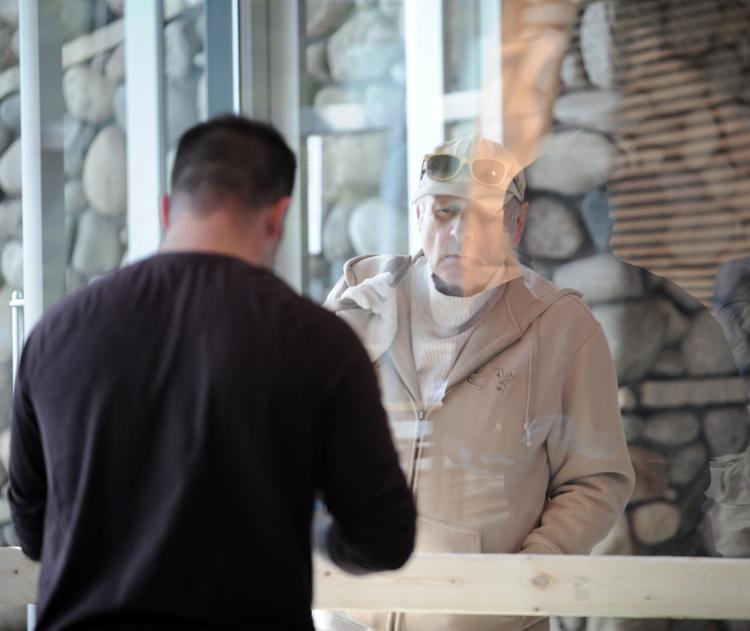 VOTING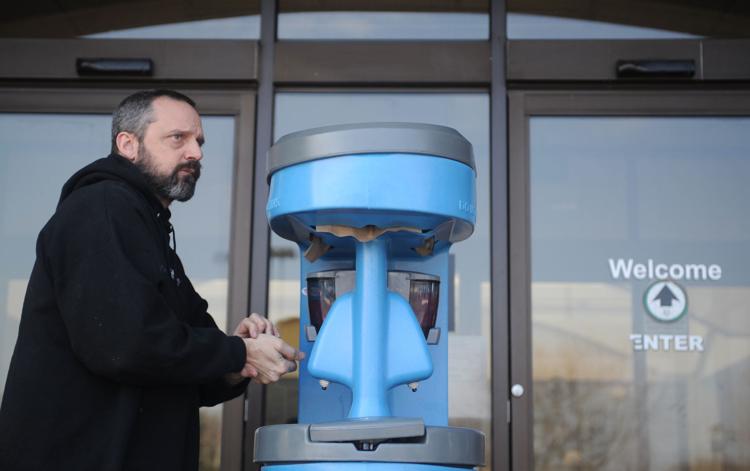 VOTING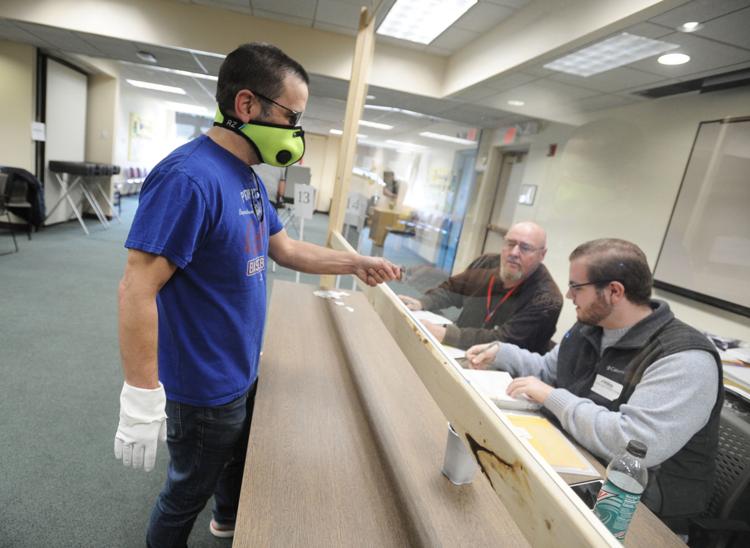 VOTING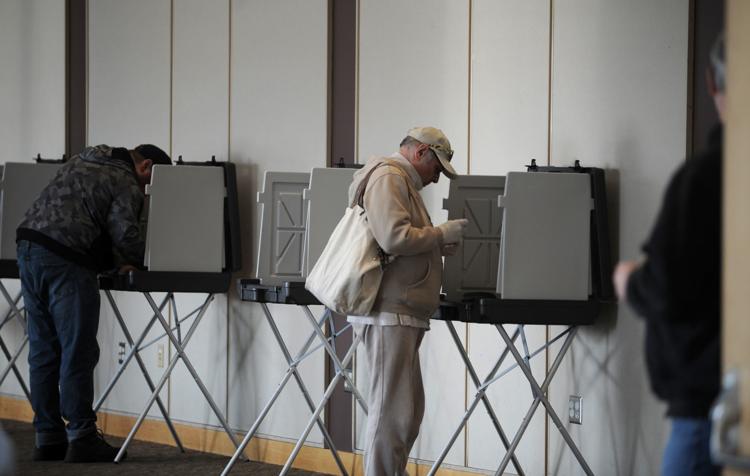 VOTING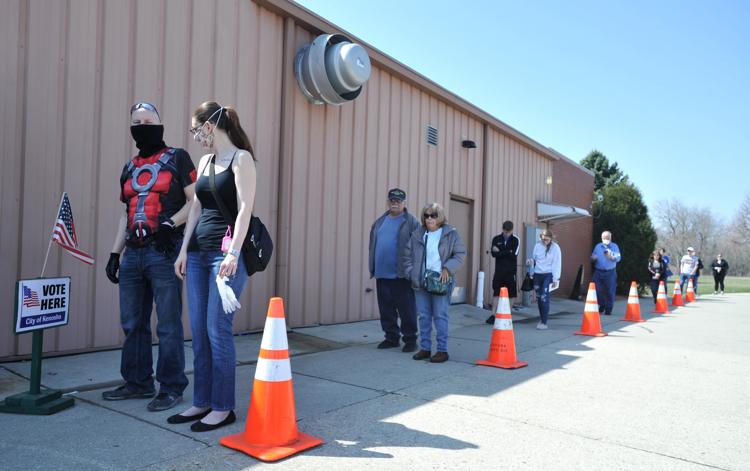 VOTING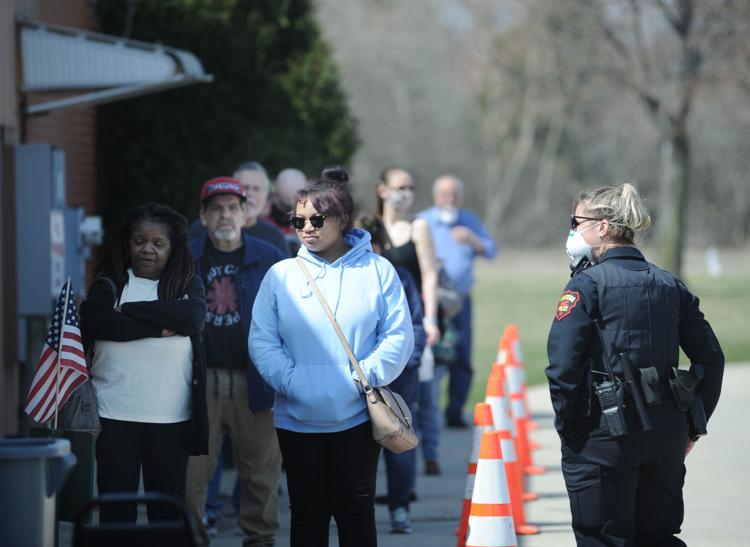 VOTING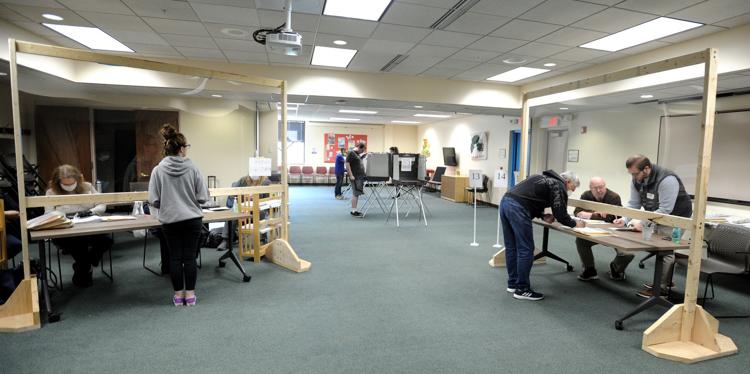 VOTING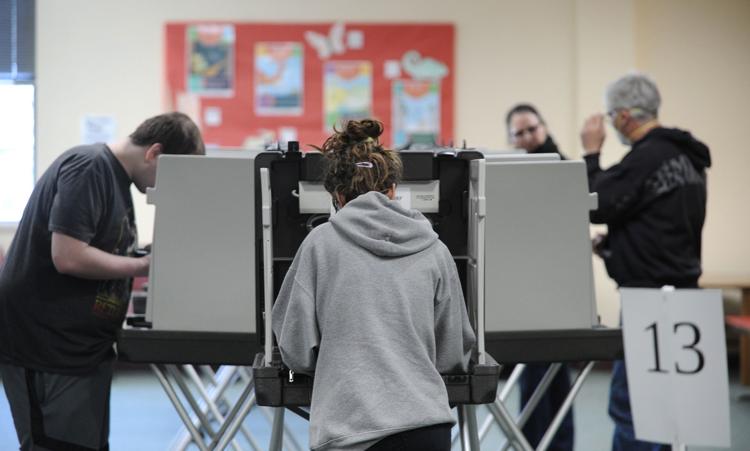 VOTING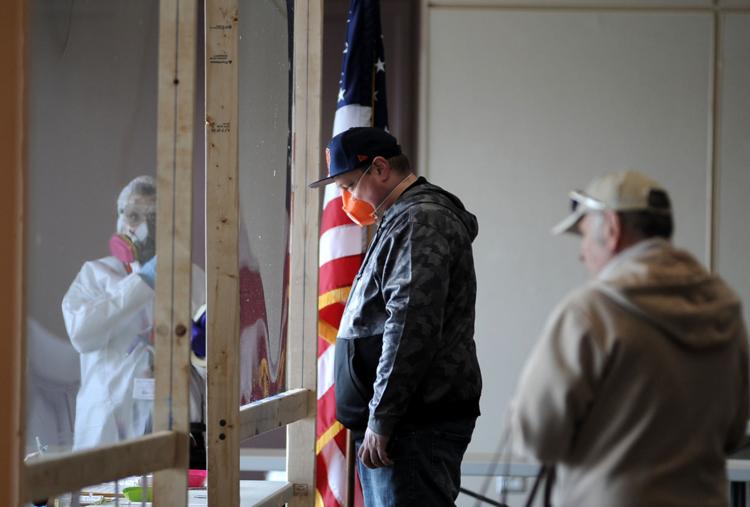 KENOSHA COUNTY POLLS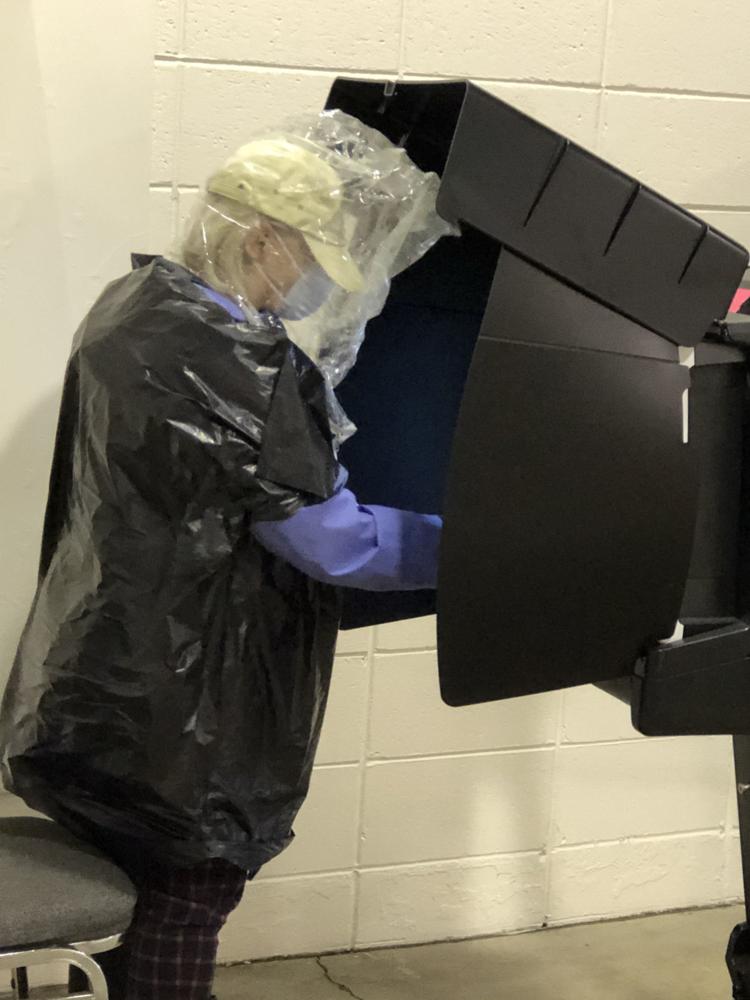 KENOSHA COUNTY POLLS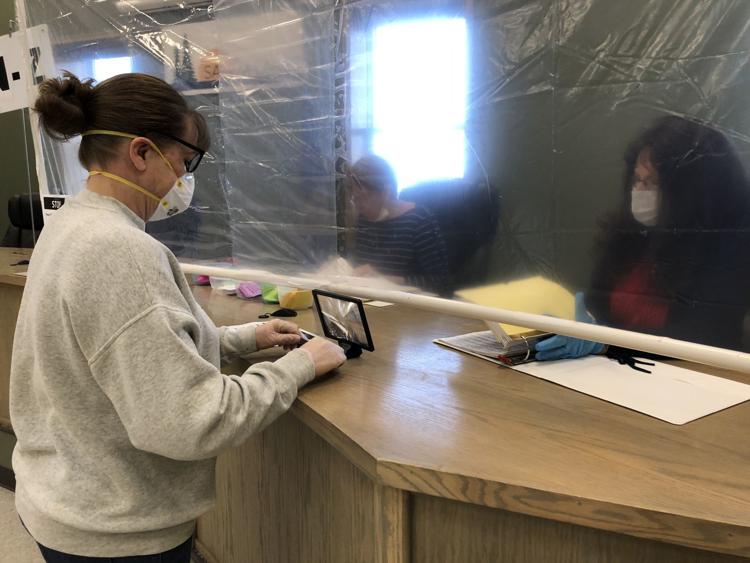 KENOSHA COUNTY POLLS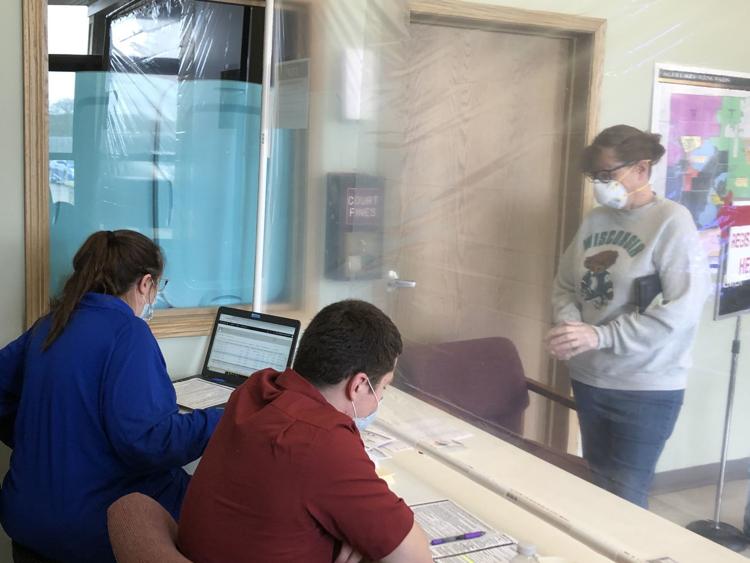 KENOSHA COUNTY POLLS
KENOSHA COUNTY POLLS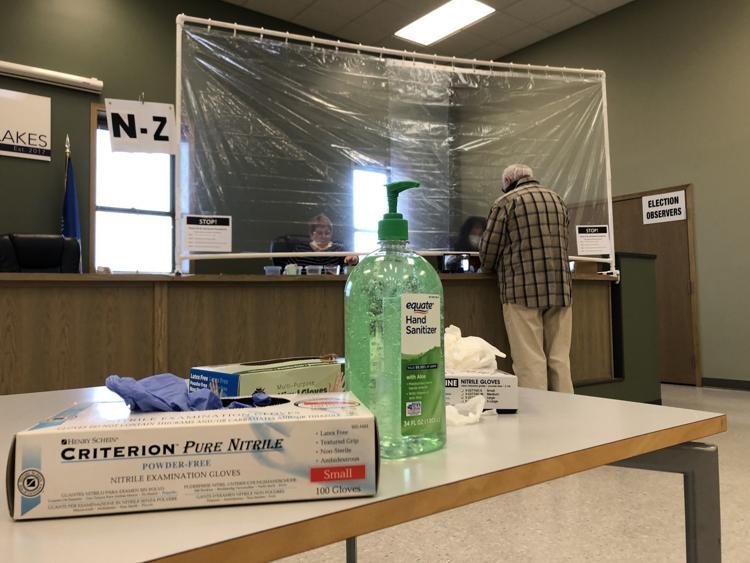 Journey Church, 10700 75th St., hosted a free food giveaway Sunday in a drive-thru style process, coordinated by the Journey Church Disaster R…
Concerned about COVID-19?
Sign up now to get the most recent coronavirus headlines and other important local and national news sent to your email inbox daily.