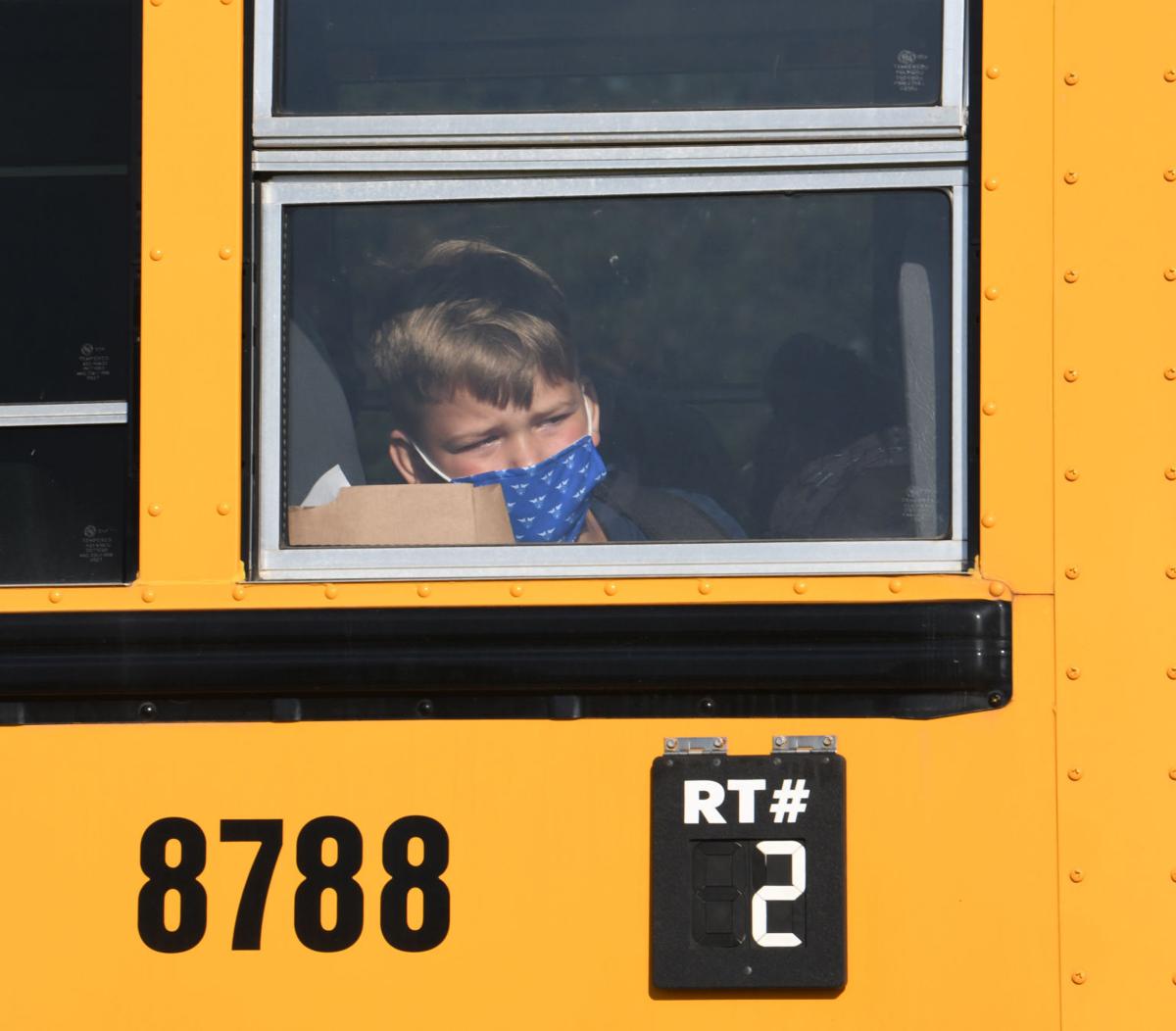 RACINE — On the first day of the school year for many Wisconsin students, districts were warned about the possibility of discrimination investigations by the state Department of Public Instruction.
Wednesday's warning reminded districts of the Individuals with Disabilities Education Act, a federal law under which students are entitled to a free public education in the least restrictive environment, and students are entitled to reasonable accommodations. As such, a universal mask policy could be found to be legally necessary in order to protect students with certain disabilities, DPI warned.
"First, as districts consider policy options regarding masks for students and staff, districts must consider the needs of all students, including those with medical conditions that make them susceptible to COVID-19," the email from DPI read. "Certain students that are immunocompromised or that have other disabilities may be particularly vulnerable to COVID-19."
DPI also informed districts the federal Department of Education's Office for Civil Rights announced Monday investigations into five states that had implemented statewide prohibitions on universal indoor masking policies: Iowa, Oklahoma, South Carolina, Tennessee and Utah. The investigation will determine whether the prohibitions discriminate against students with disabilities that make them more susceptible to severe illness from COVID-19.
While investigations are not currently open in Florida, Texas, Arkansas or Arizona since universal mask prohibitions are not being enforced due to court orders, OCR "will continue to closely monitor" those states and is "prepared to take action."
"The Department has heard from parents from across the country — particularly parents of students with disabilities and with underlying medical conditions — about how state bans on universal indoor masking are putting their children at risk and preventing them from accessing in-person learning equally," U.S. Secretary of Education Miguel Cardona said in a statement. "It's simply unacceptable that state leaders are putting politics over the health and education of the students they took an oath to serve. The Department will fight to protect every student's right to access in-person learning safely and the rights of local educators to put in place policies that allow all students to return to the classroom full-time in-person safely this fall."
Throughout the email, DPI suggested districts should consult with legal counsel to determine how to best navigate masking issues.
No local changes
This warning, however, has not changed mask policies adopted by local school districts.
The Waterford High School District, along with the Burlington Area School District — both of which faced backlash from parents for considerations a universal masking policy — plan to continue their mask-optional policies in their schools, according to officials.
"While the use of face coverings has become a divisive issue, the Burlington Area School District seeks to show compassion to every student," BASD Spokeswoman Julie Thomas said in an email. "We are committed to keeping our focus on what is best for students."
Thomas also pointed out that the district has more than 500 Individualized Education Plans and around 68 students and staff members with so-called 504 plans to accommodate needs for individuals, with five students and staff not being able to wear a mask last year. The district, according to Thomas, did not encounter anyone requiring masks.
Waterford offered a similar sentiment in its response: Anyone who wants or needs to wear a mask is able to do so. Both districts, however, said they will continue to monitor community data and would re-evaluate their strategies should the need arise.