Since Kenosha businesses began reopening in May, employers have repeatedly said they're struggling to find workers.
"You go into any retail or business area and you'll see many, many 'workers wanted' signs," said Lou Molitor, president of the Kenosha Aread Chamber of Commerce.
Business owners and local politicians often point to expanded unemployment benefits provided during the pandemic as a driving cause of the labor shortage, arguing that they've removed the incentive for people to look for work at a time when job openings are at record numbers.
"Why should I go to work if I can make as much money sitting at home?" said State Sen. Van Wanggaard, R-Racine.
In Kenosha, reports indicate even companies offering wages above what unemployment benefits can provide can't seem to find enough employees.
Researchers, and Wangaard, have pointed to broader, underlying trends in Wisconsin's labor market that have only been exacerbated by the pandemic.
According to Noah Williams, director at the University of Wisconsin-Madison Center for Research on the Wisconsin Economy, the state's labor force participation has been declining for decades as the state's demographics shift over time.
"The way I think about it is there's long term trends and then on top of that there's been the shorter term issues," Williams said, "The population is aging; it's aging more rapidly in Wisconsin than in the rest of the country."
Labor participation at pre-pandemic level
Prior to the pandemic, Wisconsin's labor force participation rate was 66.4%, the lowest it's been in more than 40 years. After dropping to 65.5% during the pandemic, the rate has climbed back to 66.3%, still historically low but almost the same as pre-pandemic levels.
Williams said that when reopening businesses started hiring employees at the same time, they were trying to draw from a pool of workers that was already depleted before the pandemic.
"If you think back to late 2019, early 2020, the labor market was very tight," Williams said, "It was a common complaint of businesses about being able to find workers to fill available job openings."
According to data from the Wisconsin Department of Workforce Development, the Wisconsin labor force has returned to pre-pandemic levels, sitting slightly above 3,095,000. Although unemployment has increased, now 3.9% compared to pre-pandemic levels of 3.3%, it equates to just over 19,000 additional people on unemployment.
While this is not an insignificant number of people, researchers don't agree on what it really means for businesses struggling to find workers.
"It's not a huge difference," Williams said, "but it's enough to certainly be noticeable."
But Laura Dresser, associate director of the Center on Wisconsin Strategy, pointed out that there are also over 120,000 fewer jobs than before the pandemic.
While many have pointed to an increase in job openings data as signs of unemployed people lacking incentive to actually find work, Dresser argued these numbers can be deceptive.
"Many people post openings just because they think they might hire," Dresser said. "There is information in job openings, but isn't a number that is solid."
Leisure, hospitality industries hit hard
Beyond the long-term labor shortages affecting businesses across the spectrum in Wisconsin, the pandemic hit a handful of industries especially hard, notably leisure and hospitality. While those businesses have begun reopening, and it would seem many people have largely returned to the workforce, they haven't necessarily returned to their old jobs.
The leisure and hospitality industry alone, made up of restaurants, hotels, theme parks and other tourism-oriented services, was down more than 50,000 workers as of June, compared to the same month in 2019.
Dresser said that industries like leisure and hospitality often have lower pay or a lack of benefits such as health insurance, factors that don't attract workers in the post-pandemic labor market.
"The underlying job quality issues in some of these sectors has really been pressed into focus," Dresser said, "Workers are just going to look in a labor shortage situation for a better job."
Dresser said another possible factor was that people who worked multiple part-time jobs before the pandemic may have found single-job employment.
Dresser said those workers could be choosing to stay in their new jobs, despite their old jobs reopening. That would help explain how the labor force can return to pre-pandemic levels, yet still have businesses struggling to find staff.
How to ease short-term shortages
How to go about easing the short-term labor shortages for industries is an issue of some debate.
Arthur Cyr, a Carthage College professor of political economy and world business, shared Williams' view that ending the expanded unemployment benefits would increase the incentives for lower-wage workers to return to employment.
While he saw the creation of the benefits during the pandemic as an "amazing" example of bipartisanship, "You can't run up debt forever."
Williams said that the issue gained such political attention because of the simplistic nature of its solution.
"We don't know exactly how strong an effect it is," Williams said, "but it's one which could presumably be most easily addressed with policy."
Dresser said, however, that cutting the benefits wouldn't necessarily help.
"There are a few states who have ended the $300 increment," Dresser said, "And they haven't changed their conversations about labor shortages."
A recent study of states that had ended their COVID unemployment benefits early by Arindrajit Dube, a professor of Economics at the University of Massachusetts-Amherst, found that while those states saw a sharp reduction in the number of people receiving unemployment benefits, they haven't seen an equivalent rise in employment.
Dube cautioned that it was still early to make a definitive conclusion on the effects of keeping or removing COVID unemployment benefits, however.
Cyr said he expected those numbers to change in the coming weeks, as businesses continue to reopen fully and people began to travel more.
Wages, benefits seen as keys
As businesses continue to struggle to find staff, Cyr and Dresser did agree on one thing — increased wages or benefits are needed to attract workers, regardless of unemployment benefits.
Dresser said that while each area was different, businesses that tailored the work to their employees more — whether through better relationships, pay or benefits — generally fared well.
"People are reconsidering and demanding a little bit more from their jobs," Dresser said. "There are fully staffed restaurants in this labor market."
Cyr, seeing the silver lining, said the labor shortage has given employees greater bargaining power, allowing even low-pay workers to demand a "living wage."
"If you pay workers more, they will show up," Cyr said, "It's great that employers are having to bid for workers."
Although Molitor cautioned that increasing wages could lead to inflation, he advised businesses to do their best to adapt to the new market.
"Try to be as flexible as possible," Molitor said. Benefits, different schedules, at-home work, "whatever you can do to attract an employee to your business."
WATCH NOW: Gov. Evers attends Heartland Produce groundbreaking event in Kenosha
HEARTLAND PRODUCE GROUNDBREAKING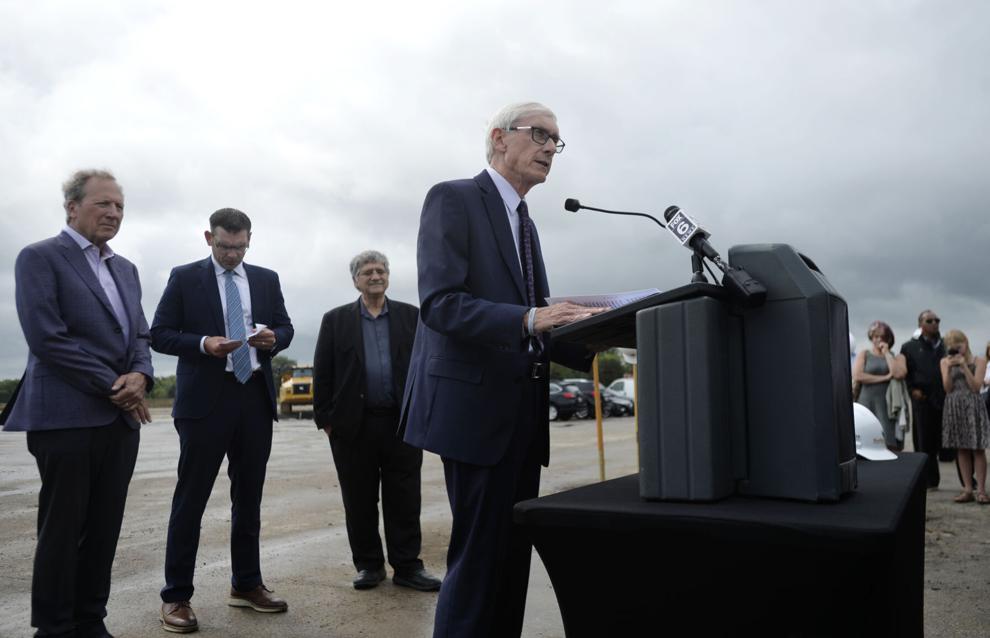 HEARTLAND PRODUCE GROUNDBREAKING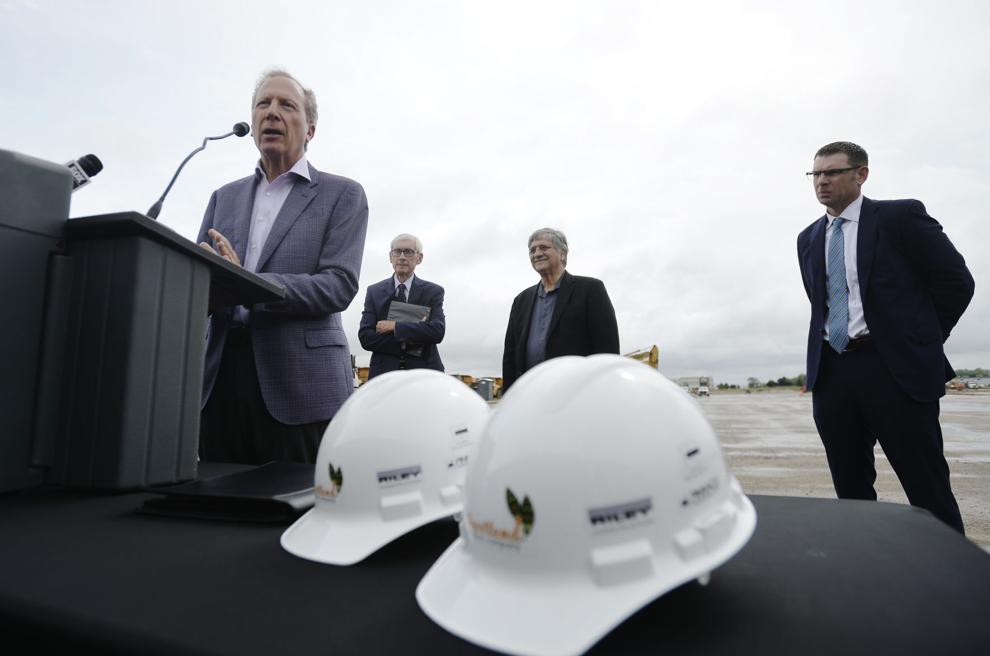 HEARTLAND PRODUCE GROUNDBREAKING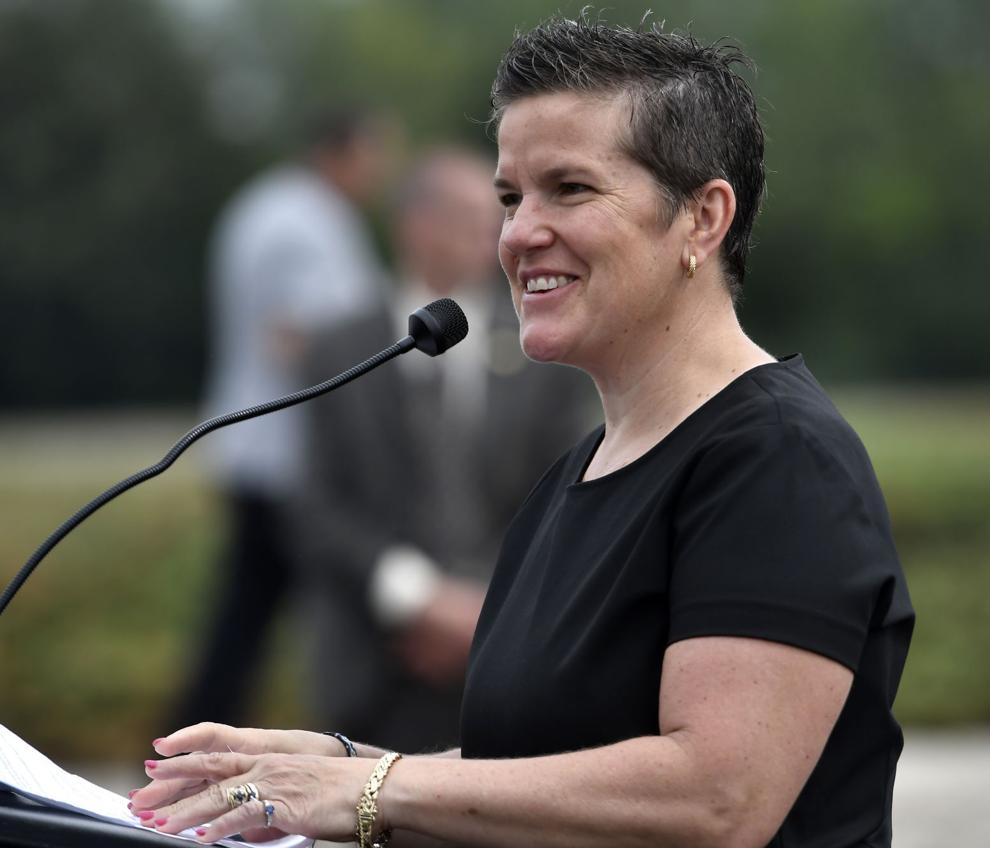 HEARTLAND PRODUCE GROUNDBREAKING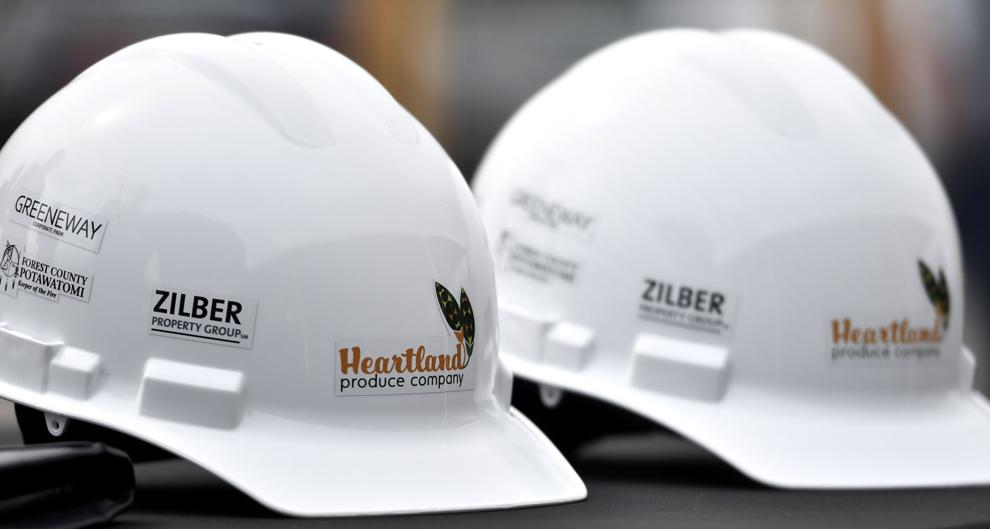 HEARTLAND PRODUCE GROUNDBREAKING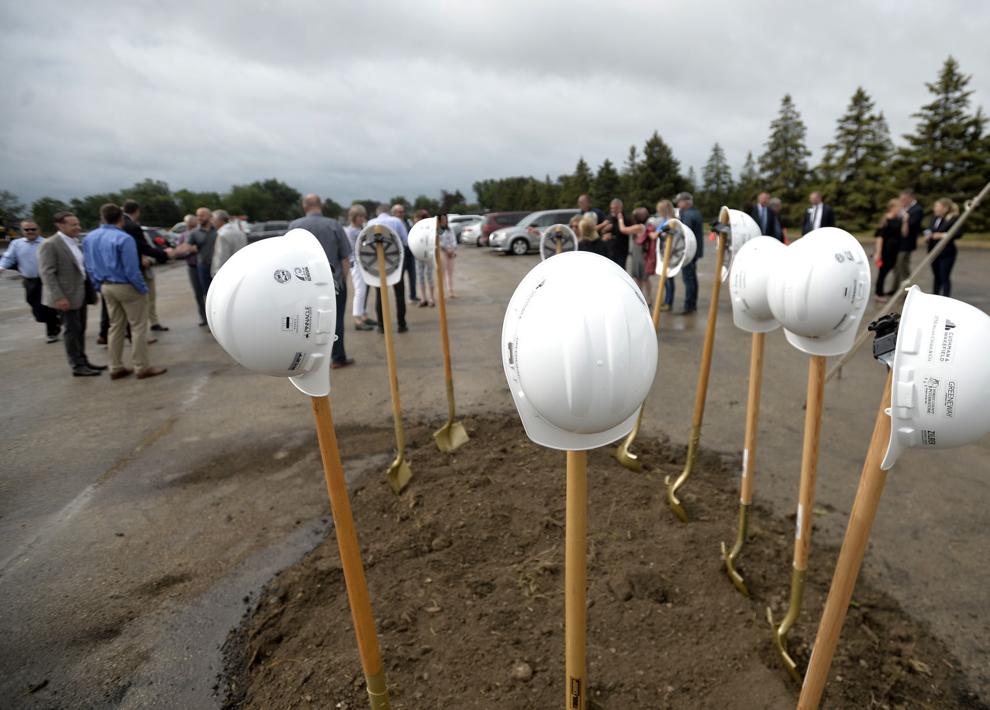 HEARTLAND PRODUCE GROUNDBREAKING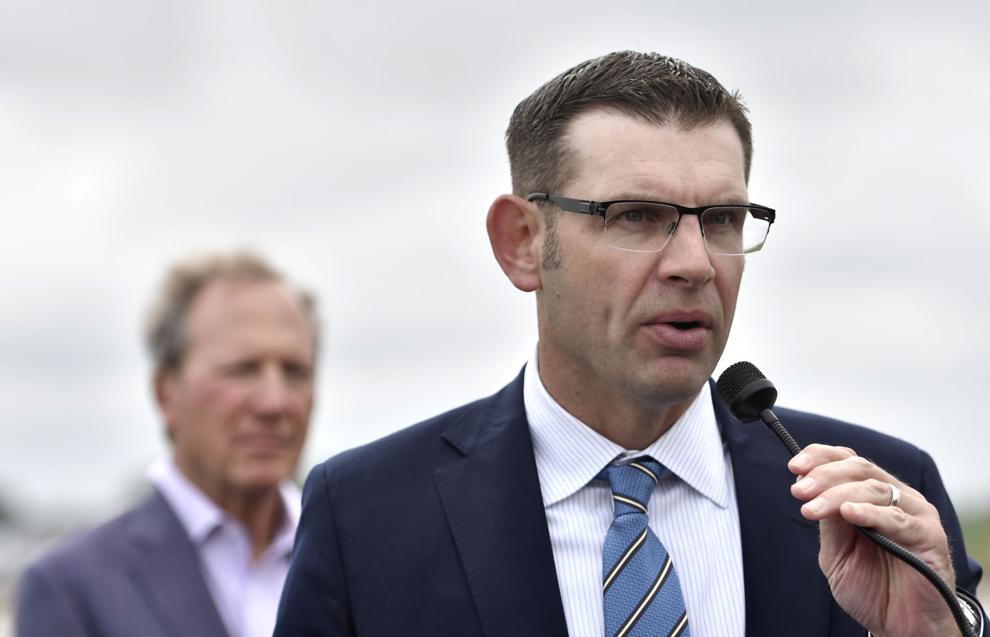 HEARTLAND PRODUCE GROUNDBREAKING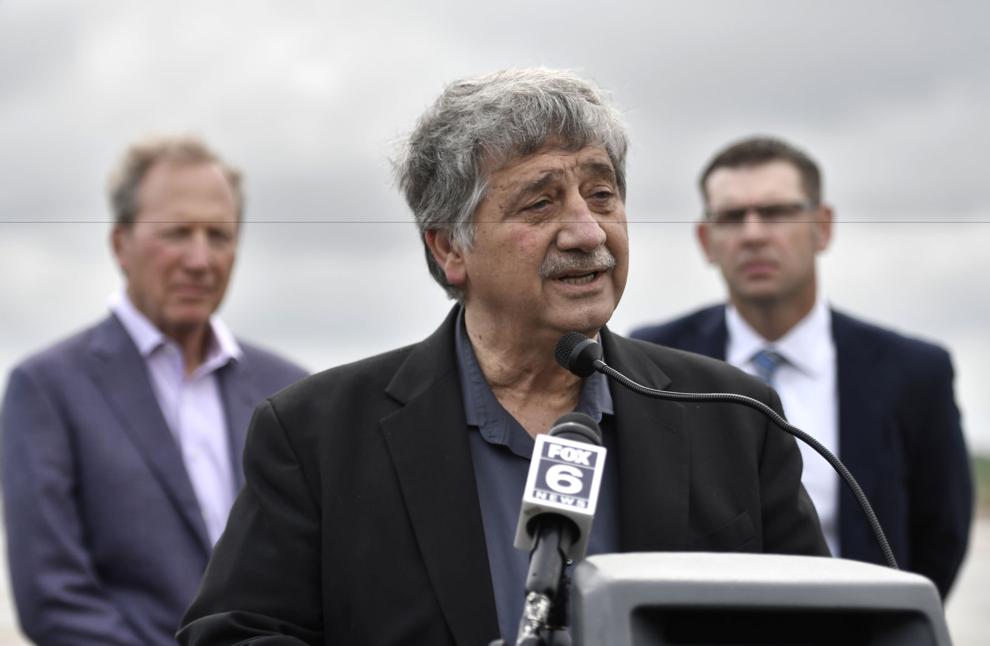 HEARTLAND PRODUCE GROUNDBREAKING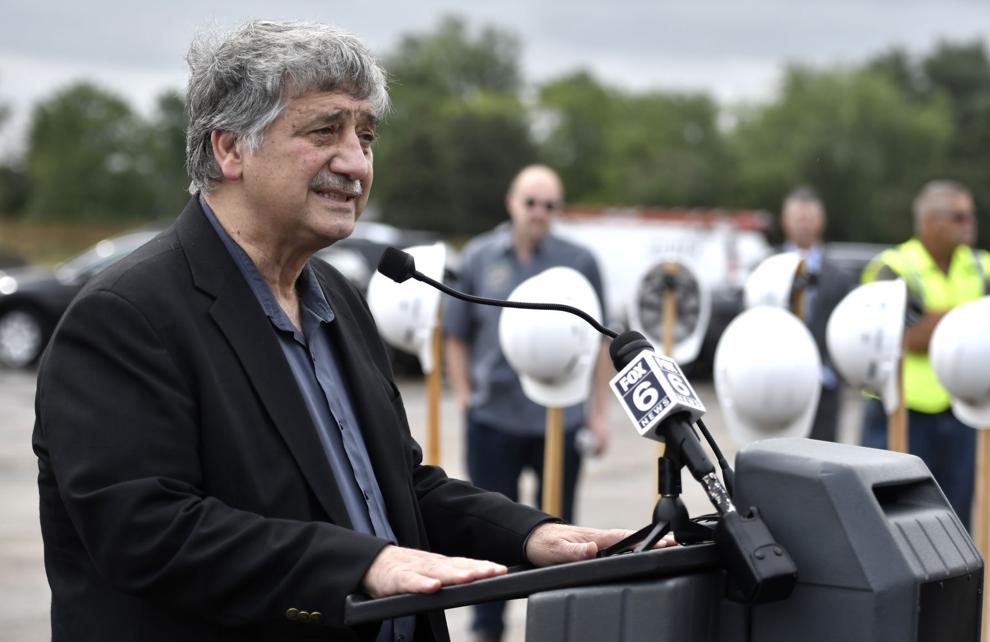 HEARTLAND PRODUCE GROUNDBREAKING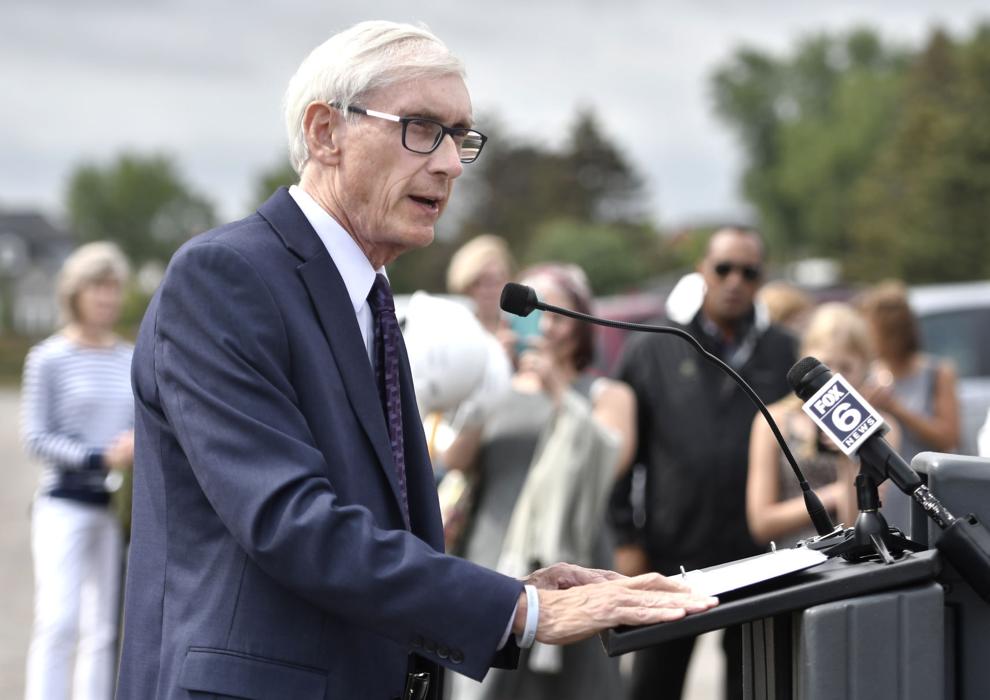 HEARTLAND PRODUCE GROUNDBREAKING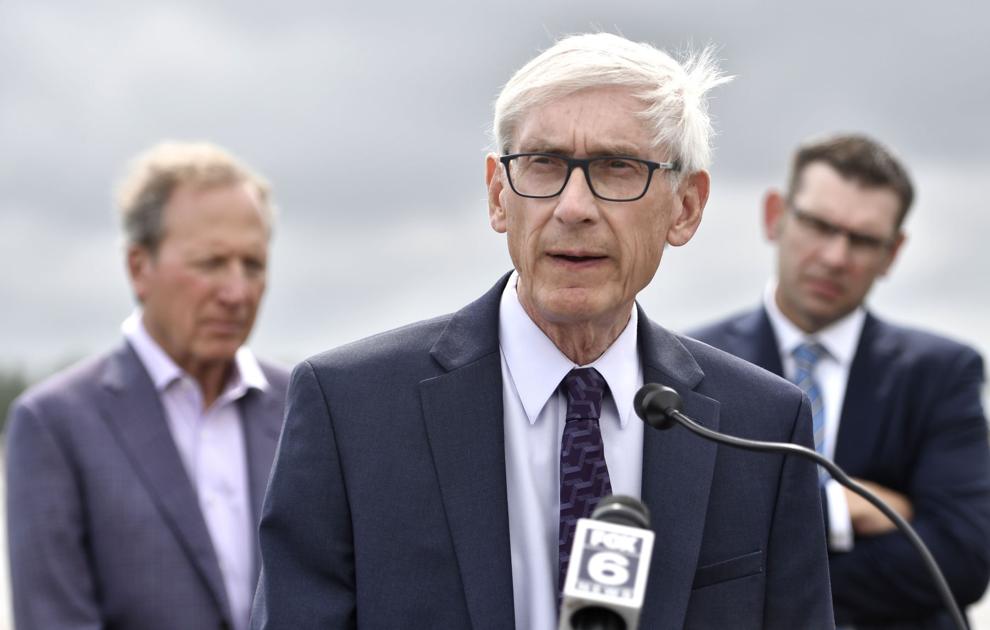 HEARTLAND PRODUCE GROUNDBREAKING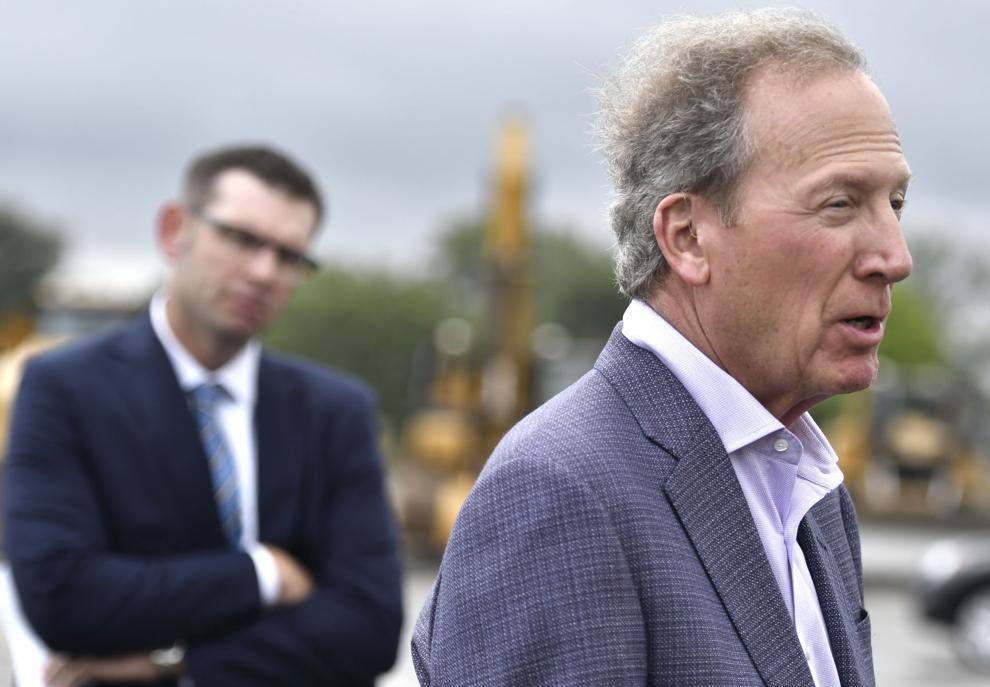 HEARTLAND PRODUCE GROUNDBREAKING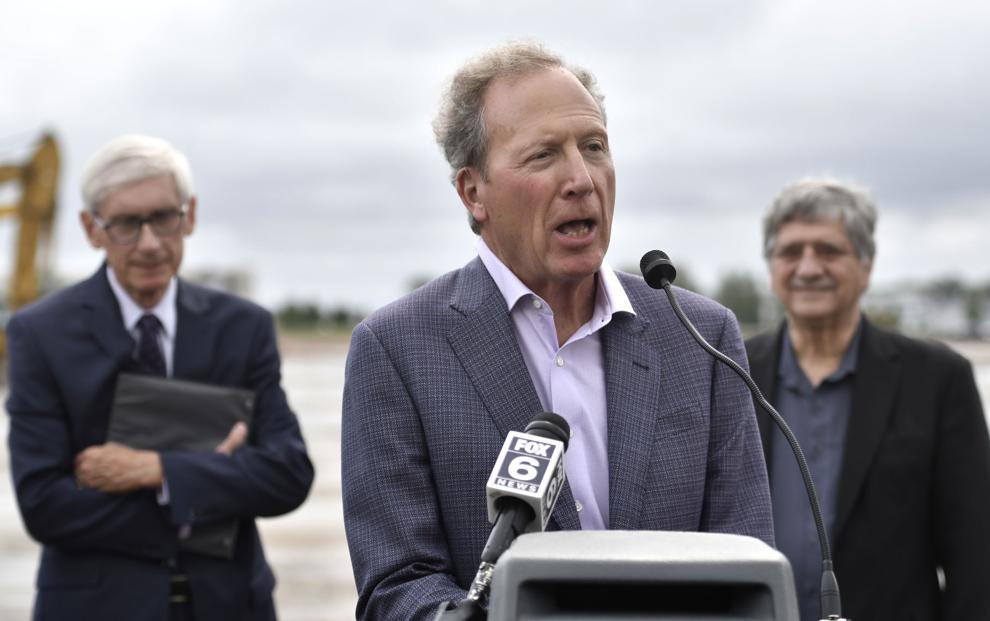 HEARTLAND PRODUCE GROUNDBREAKING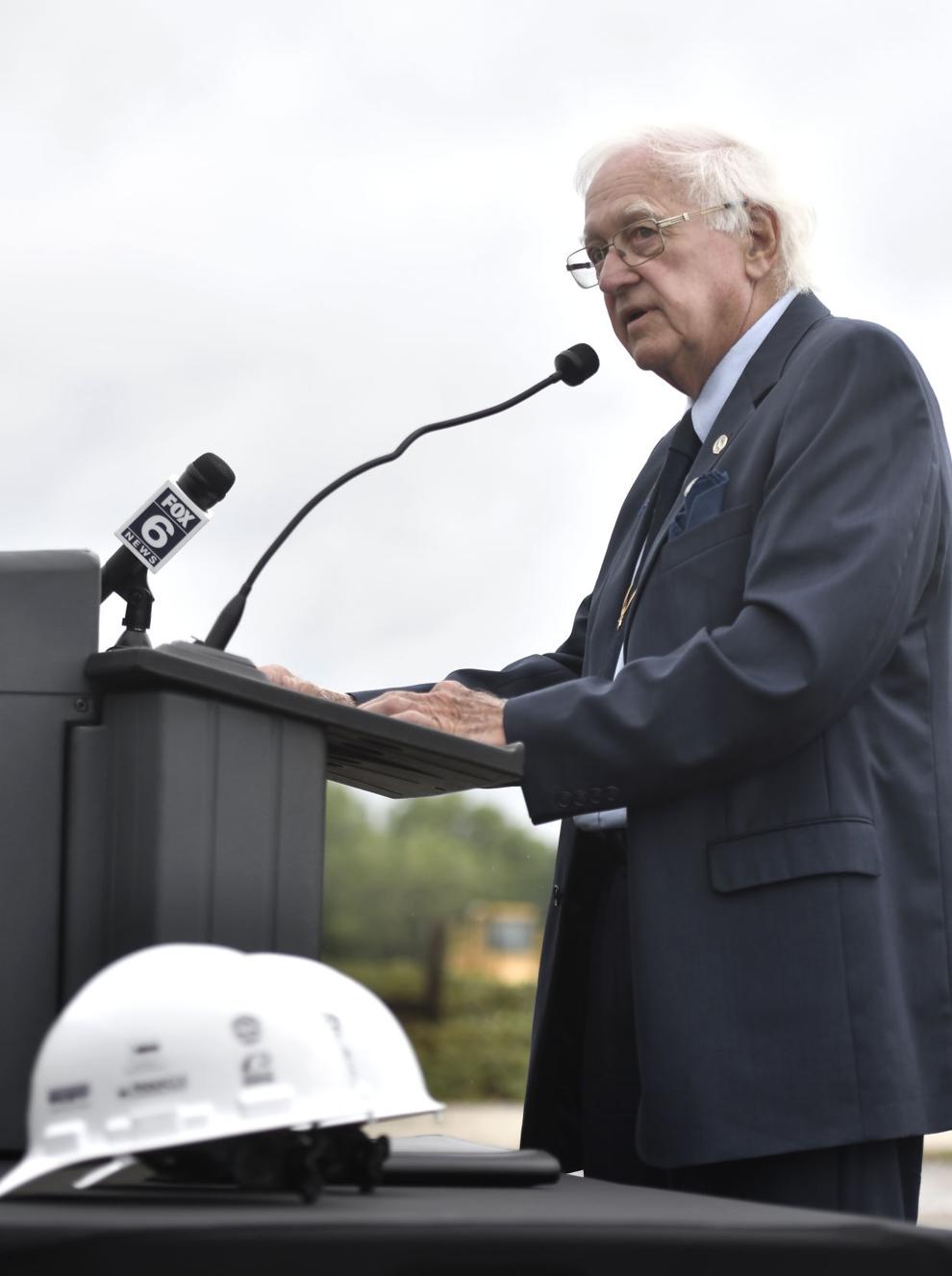 HEARTLAND PRODUCE GROUNDBREAKING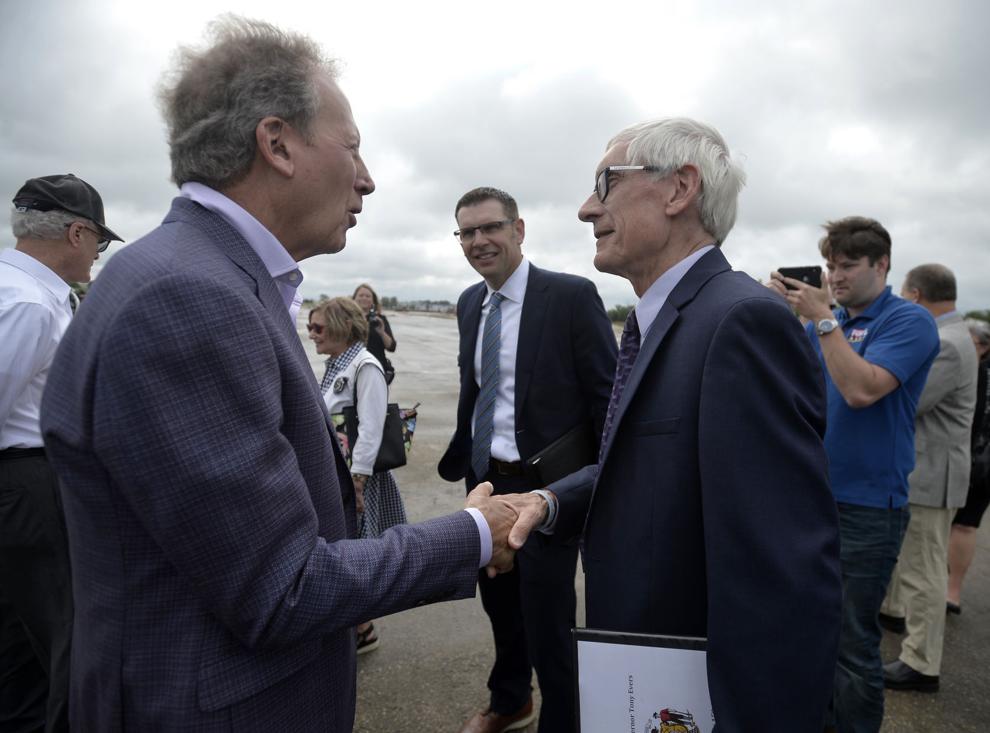 HEARTLAND PRODUCE GROUNDBREAKING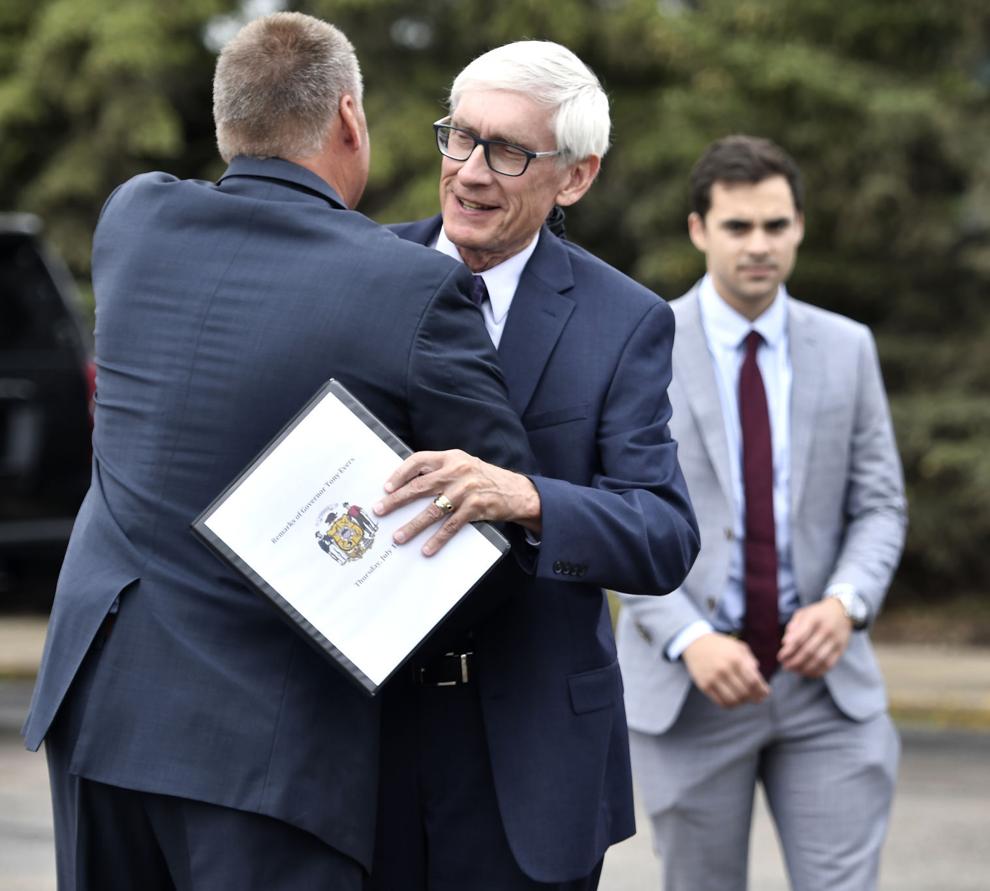 Heartland Produce Groundbreaking
Kenosha County Board Chair John O'Day at Heartland Produce groundbreaking