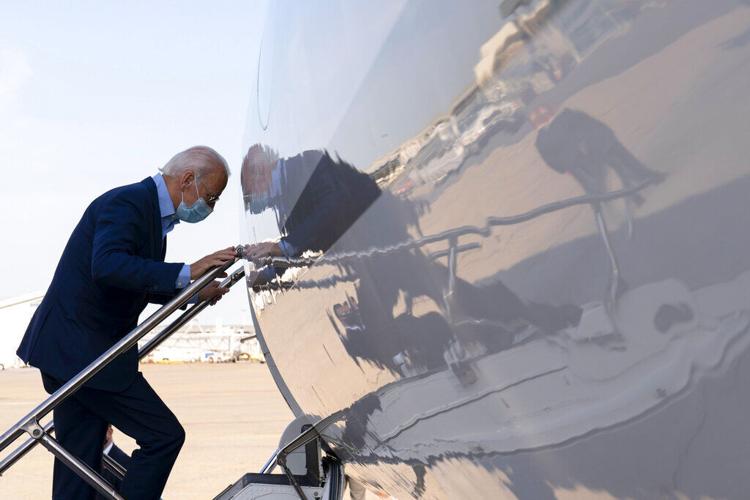 He officially returned to in-person campaigning last week, but it is highly doubtful the Democratic nominee will ever get back to the kind of activity we're used to seeing from presidential candidates in an election's closing weeks. After appearing in Pennsylvania on Monday, he'll campaign in Michigan on Wednesday and return to Pennsylvania on Friday to commemorate the 9/11 attacks.
So far, Biden's events have been extremely small, tightly controlled and lacking any significant interaction with voters, though he talks directly to voters more often than Trump. He delivered three speeches last week with no crowd at all, save for a handful of reporters. Biden and his wife, Jill, met with just three people at one stop in Wisconsin, and even when he made an impromptu stop at a Pittsburgh-area fire station to pose for a picture, there were only about a dozen people on hand.
Biden, of course, is proceeding with extreme caution as the nation continues to battle a pandemic that has left about 190,000 Americans dead with no end in sight. But it's worth noting the strict limits he's imposing on himself as his campaign works to energize swing-state voters behind his candidacy.
Trump is mostly ignoring social distancing recommendations as he hosts more traditional gatherings of thousands of swing-state supporters, most of whom don't wear masks.
Get Government & Politics updates in your inbox!
Stay up-to-date on the latest in local and national government and political topics with our newsletter.