Southeastern Wisconsin isn't the only region along the Great Lakes caught off-guard by high water levels and a shrinking shoreline.
Adam Bechle, a coastal engineer with Wisconsin Sea Grant, pointed out that, because the water has not reached this level since 1986, there are many people — officials, researchers and homeowners — who are experiencing water this high for the first time.
"A lot of people are seeing it firsthand for the first time, including myself, because I was alive but not really working on the issue in 1986," Bechle said.
Before water levels started to rise in 2015, water levels went from slightly above average in the 1990s to persistently below average in the 2000s. The climate models at that time hypothesized that the lower levels were here to stay.
"Certainly there was talk of, 'Is this the new normal?'" said Bechle. "A few years ago the best science was saying (the Great Lakes) will probably be going down in the long term."
Now armed with new data, the conventional prediction is that the lakes will see higher highs, lower lows and rapid changes between the two.
Confronted with these rapid and dramatic changes, Bechle said that — while the issue can seem very pressing and urgent, particularly to homeowners with a coastline creeping up to their house — it's good for decision-makers to take a step back and take a broader look at the issue.
The old adage that what goes up must come down applies even to Lake Michigan. So does Newton's third law of physics: that every action has an equal or opposite reaction.
In this case, how property owners and municipalities manage their shoreline affects not only their immediate neighbors, but also those hundreds of miles away — and even on the shores of Michigan.
Just like in Wisconsin, the other side of Lake Michigan, particularly southwestern Michigan, has seen erosion rapidly take away beaches, endanger homes and break off 6 feet of a road.
Richard Norton, a University of Michigan professor who studies sustainable development, land use and coastal area management, said those beachside communities and homeowners need to make some tough decisions.
"At the end of the day, you can either try and protect the beach house or you can try and protect the beach, but you probably can't do both," Norton said.
First, before putting anything in the water to reinforce the shoreline, planners should remember that the water should go down eventually.
"Sometimes people would say, 'Can we get some old road rubble?'" said Bechle. "But you want to think about what your beach looks like if you dump that there, and it's there for a long time. How does that affect beach use when the water levels are low?"
All of the known structures for protecting a beach house — armoring, breakwalls, jetties, etc. — disrupt the natural sediment movement that built up the beach in the first place. And while those reinforcements may protect one segment, it causes more erosion for its neighbors.
"Once you let one property owner put in an (armament), everybody else is going to want to put in an (armament) because your neighbor's stealing sand from you that could've replenished your site," Norton said.
This doesn't just apply to beaches. Along southeastern Wisconsin's cliffs, studies have found that reinforcing one segment of a bluff can exacerbate erosion on neighboring segments.
Reinforcing bluffs also has an impact on beaches: The sediment that falls from coastal bluffs replenishes beaches. A study published by the U.S. Geological Survey found that reinforced bluffs in northern Illinois were reducing the amount of sand in the system and affecting the resiliency of beaches farther south.
"It's not a trivial thing to try and resist Mother Nature," Bechle said.
Another concern with armoring is that, even with it, some bluffs are more secure than others due to the different materials within those bluffs and sometimes the presence of groundwater.
"You could spend a lot of money to put rock on the shore and stop (erosion) or slow down that toe erosion, but perhaps the bluff itself is not stable," said Bechle. "There's not a one-size-fits-all solution, even if you're talking in the same city or the same county."
Once a bluff or beach is reinforced, it is an ongoing financial investment to maintain the structure, which will be battered and worn down by the lake over time.
"Once you start throwing money at armoring structures, you're looking at continuing to do that," Norton said. "So some communities have had to make difficult choices: Where might we decide we're going to keep protecting people and keep armoring and where do we decide, 'Nope, it's time to start moving things back.'"
Relocating a house is easier said than done, particularly in a developed area like southeastern Wisconsin. In areas of northern Wisconsin, where development is relatively new and rural, establishing setbacks or relocating homes is an easier option.
"The unique thing about southeast Wisconsin is there's a lot of high bluffs, but then there's also a lot of development that has been there a long time," said Bechle. "So a house that may have had a lot of distance when it was built to the lake is now butting up right against it because it's been there for so long."
Retreating from receding shorelines also raises questions about equity. Norton pointed to New Jersey's flood zone buyout program, which purchases private property within flood zones.
"That may be fair if it's folks who didn't realize they were in a dangerous place and have been there for a while, but buyouts will raise equity concerns," Norton said. "If someone built on a shoreline that they could have or should have known was going to erode away eventually, why are we basically indemnifying them by buying them out when their house gets threatened?
"Why should the public be paying to buy somebody out who built in a hazardous place?"
In places that have setbacks in their zoning for new construction, how science-based those setbacks are varies from place to place. So new construction could be built according to those setbacks, but it's hard to say how long those new buildings will be within a safe zone.
"I don't know of many, if any, (municipalities) that are taking stock of how their shorelines continually move and are addressing that through their zoning," Norton said.
These are new questions even along ocean coastlines, where people have known for years that warming temperatures will melt glaciers, causing sea levels to rise.
So it's not surprising that it's uncharted territory along the Great Lakes where scientists are still working to fully understand how climate change will shape the lakes in the next 10, 20, 50 or 100 years.
"Nobody has figured it out," Norton said. "There are no easy answers."
IN PHOTOS: Weekend storm damage along the lakefront (Jan. 11-12)
WEEKEND STORMS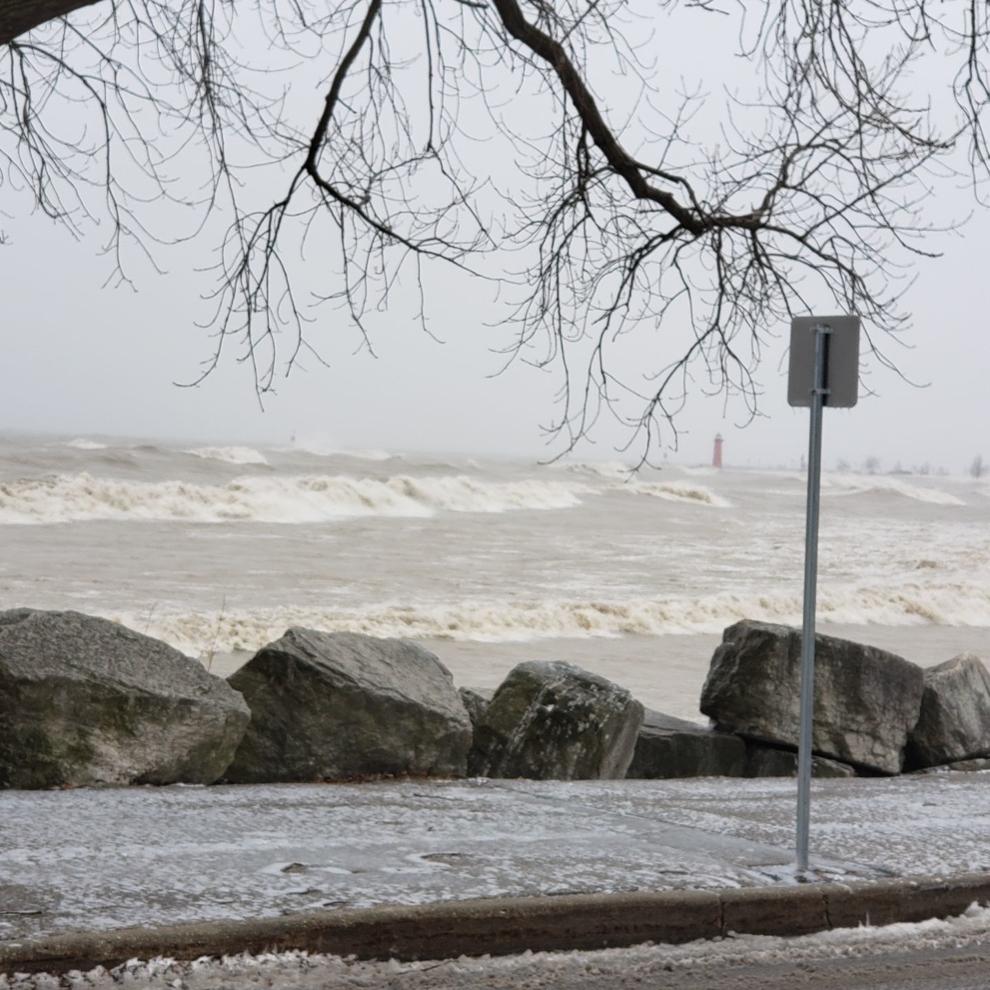 WEEKEND STORMS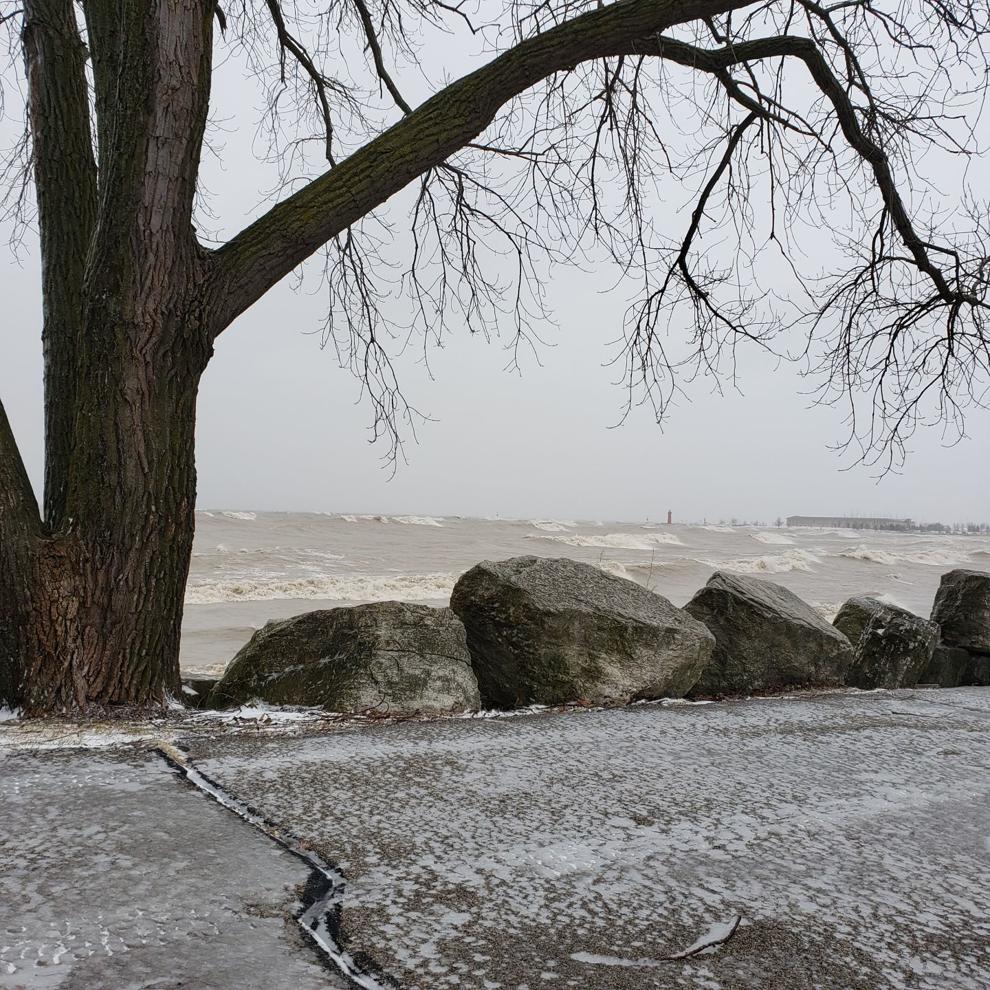 WEEKEND STORMS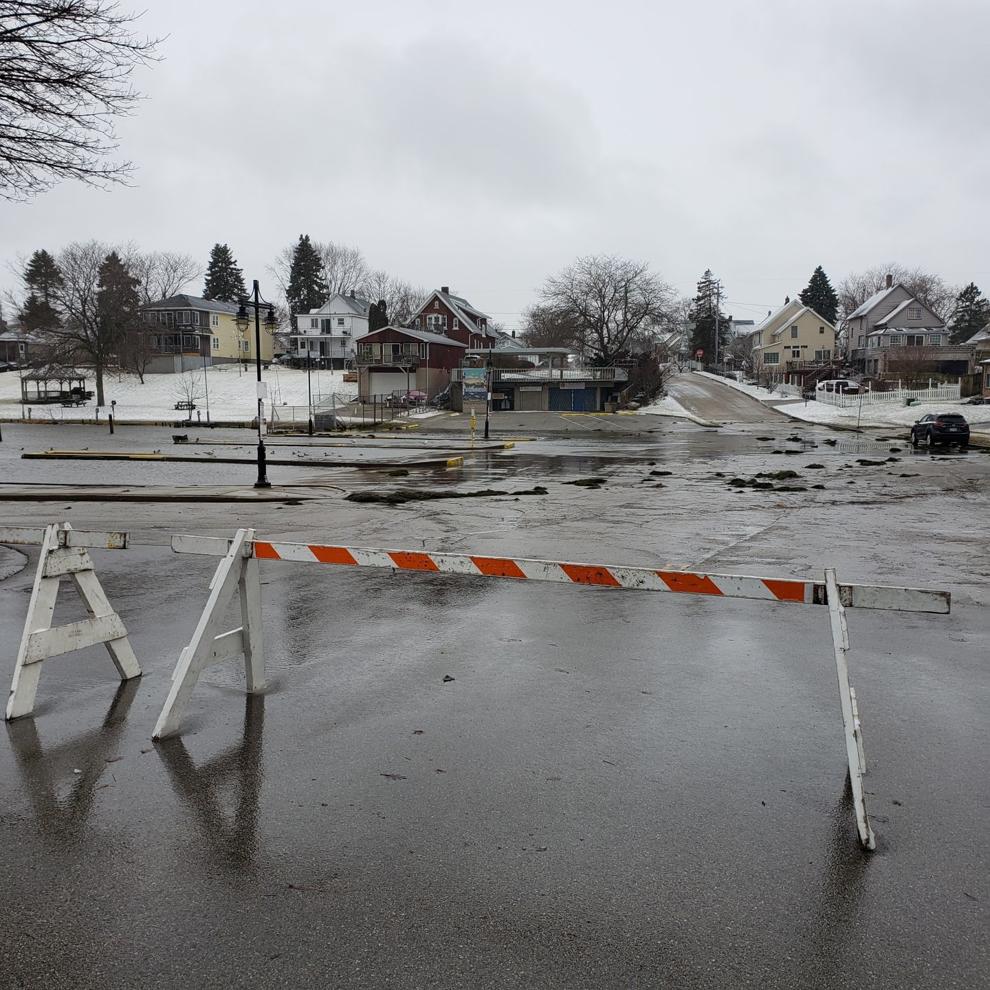 WEEKEND STORMS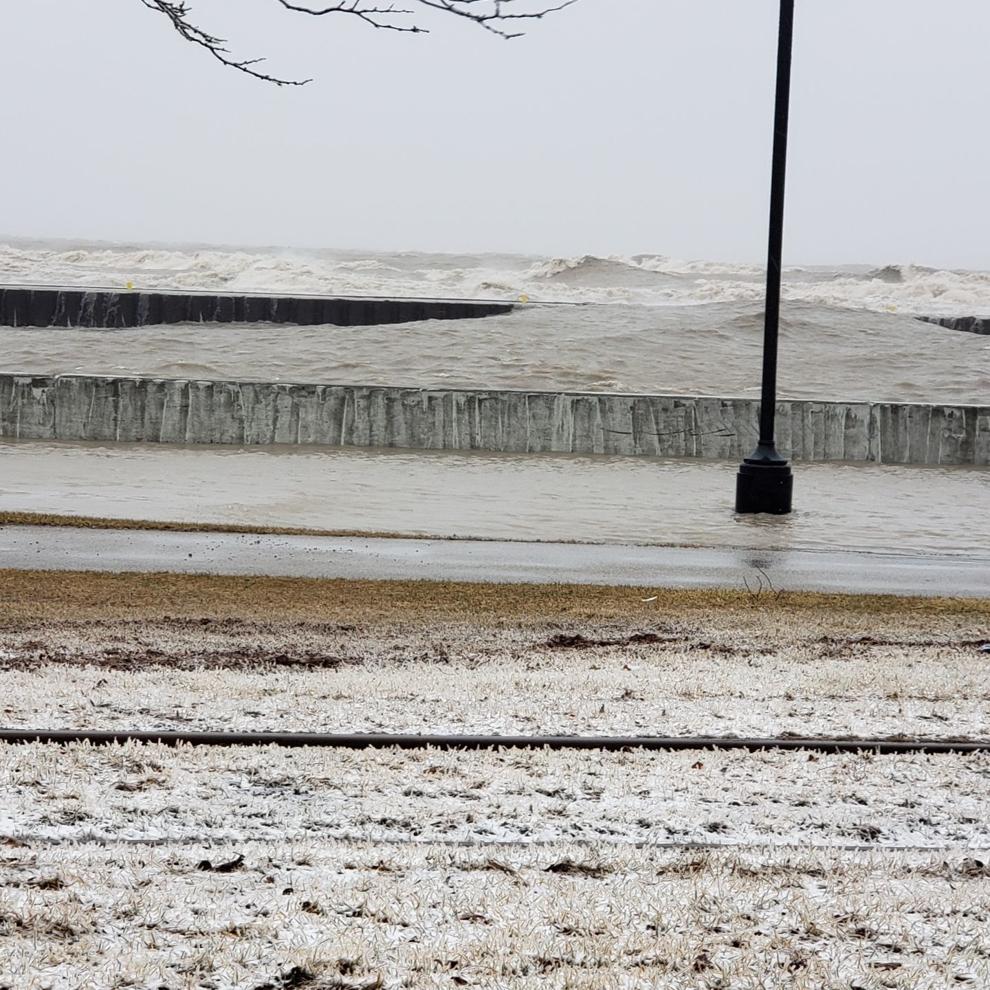 CAROL BEACH
CAROL BEACH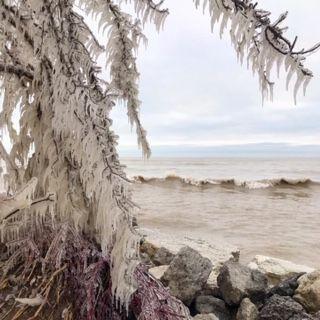 CAROL BEACH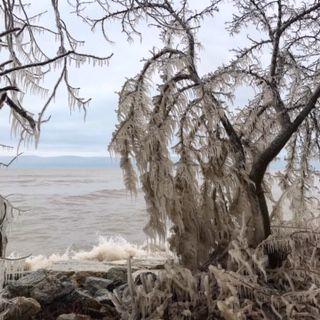 KEMPER CENTER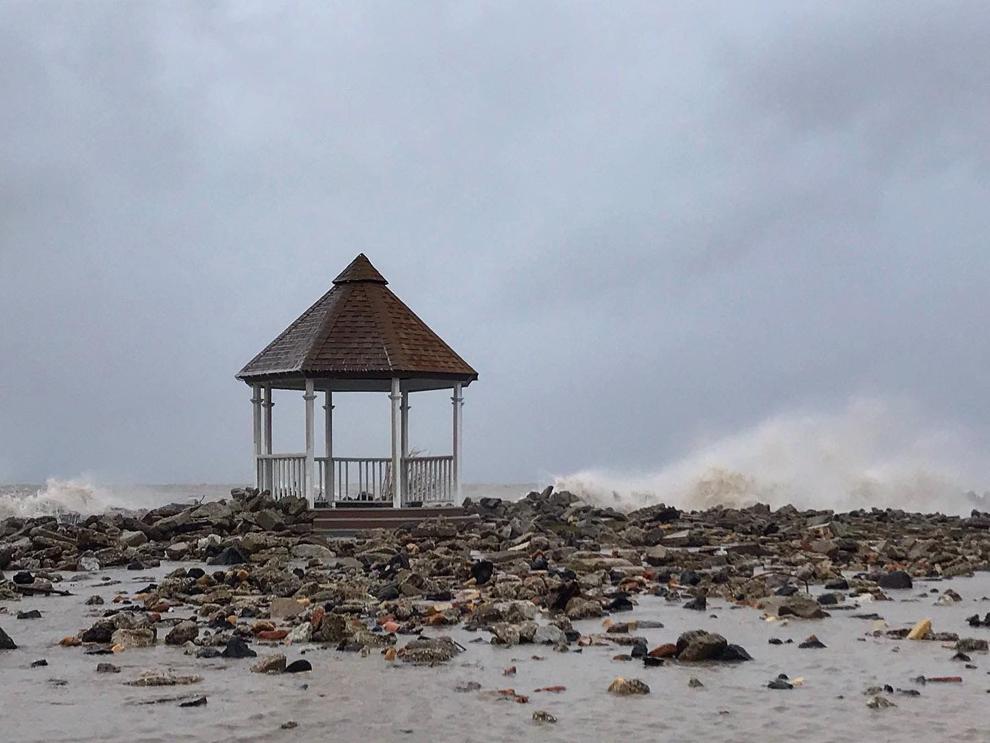 KEMPER CENTER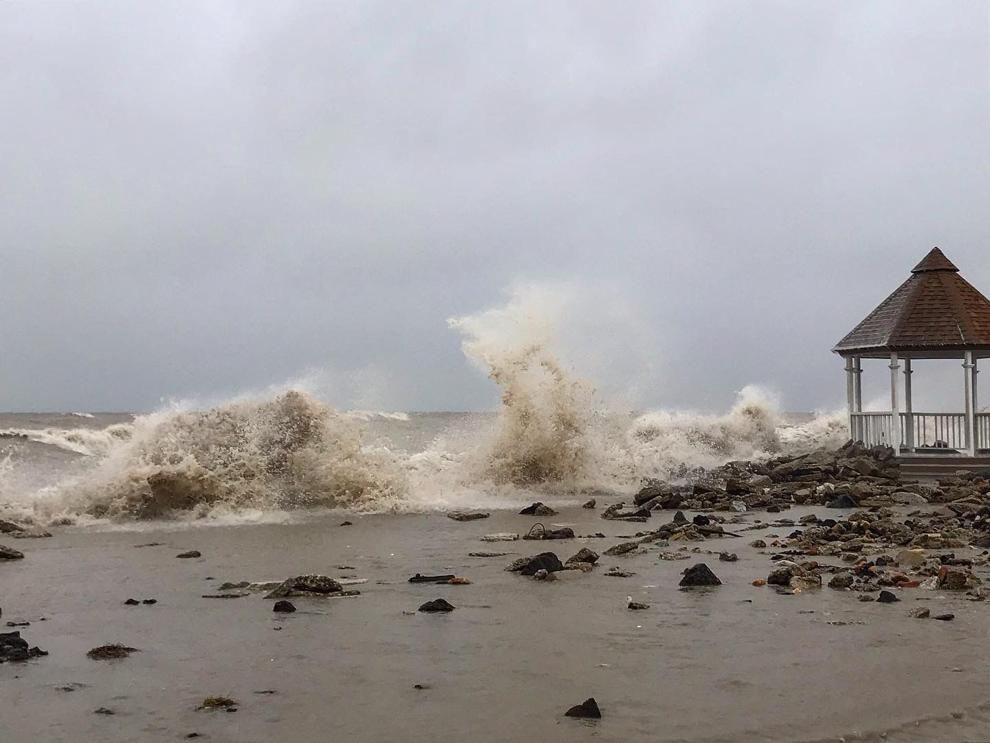 KEMPER CENTER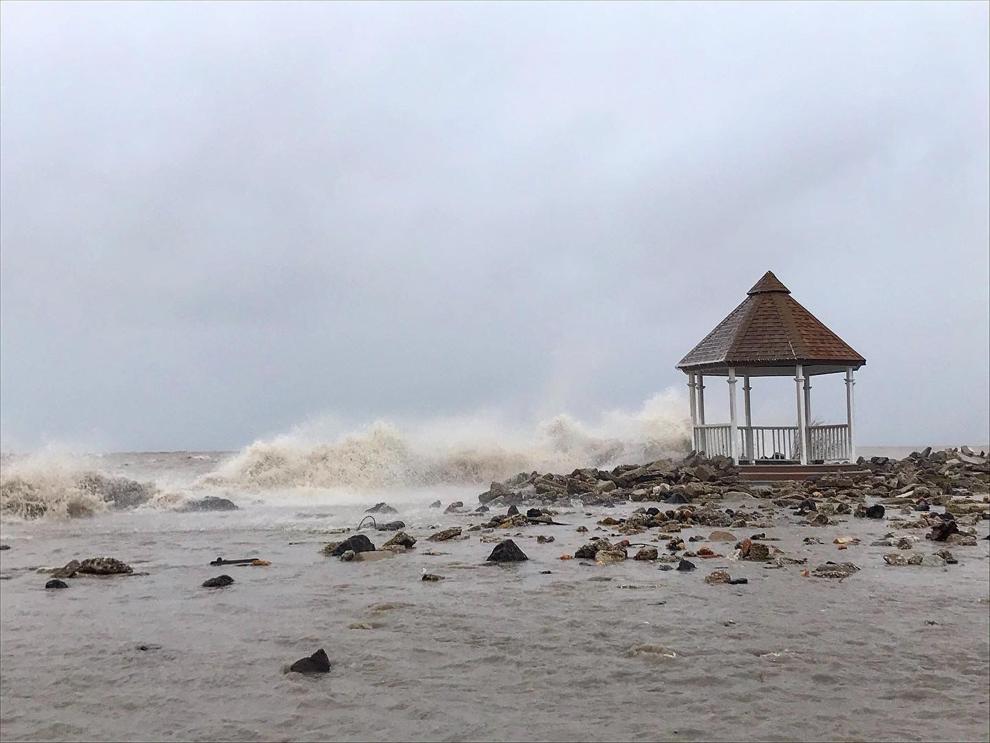 KENOSHA LIGHTHOUSE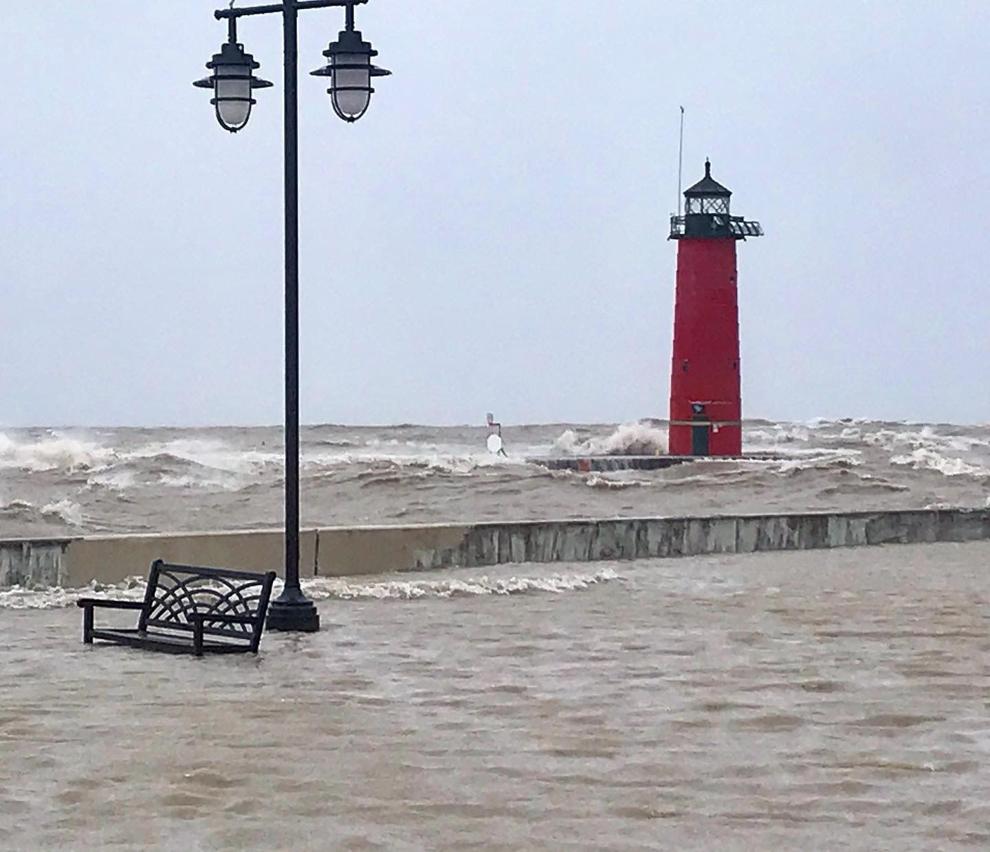 KENOSHA LIGHTHOUSE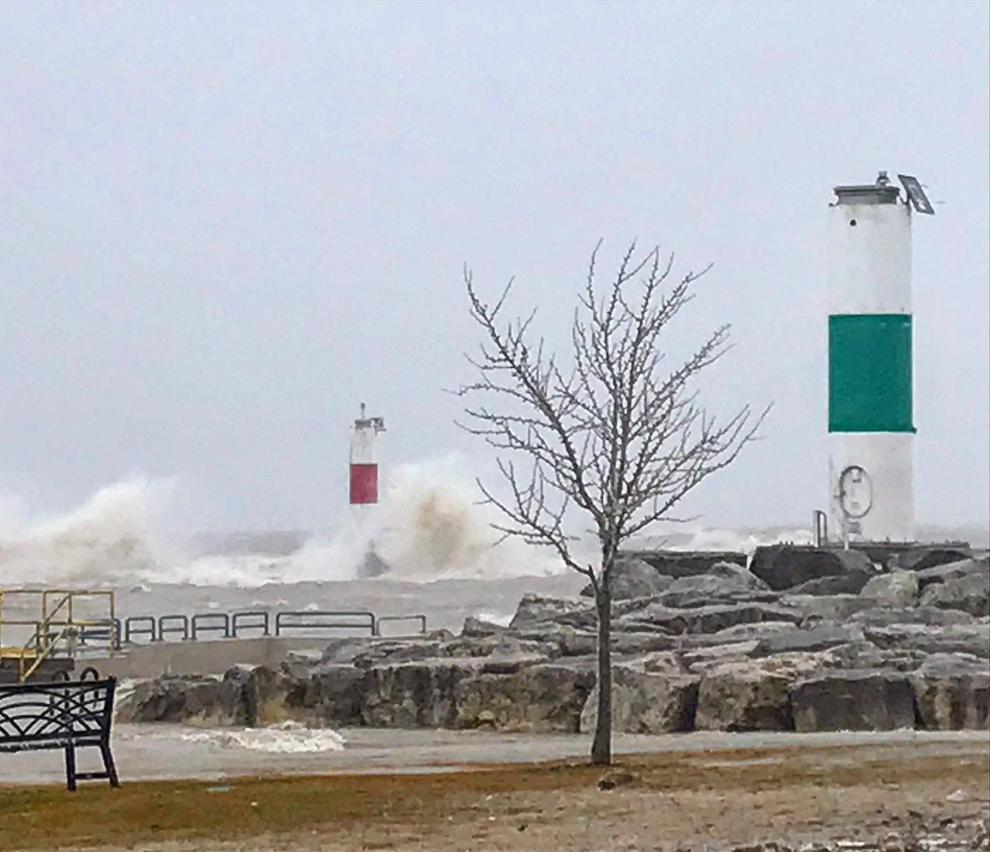 KENOSHA LIGHTHOUSE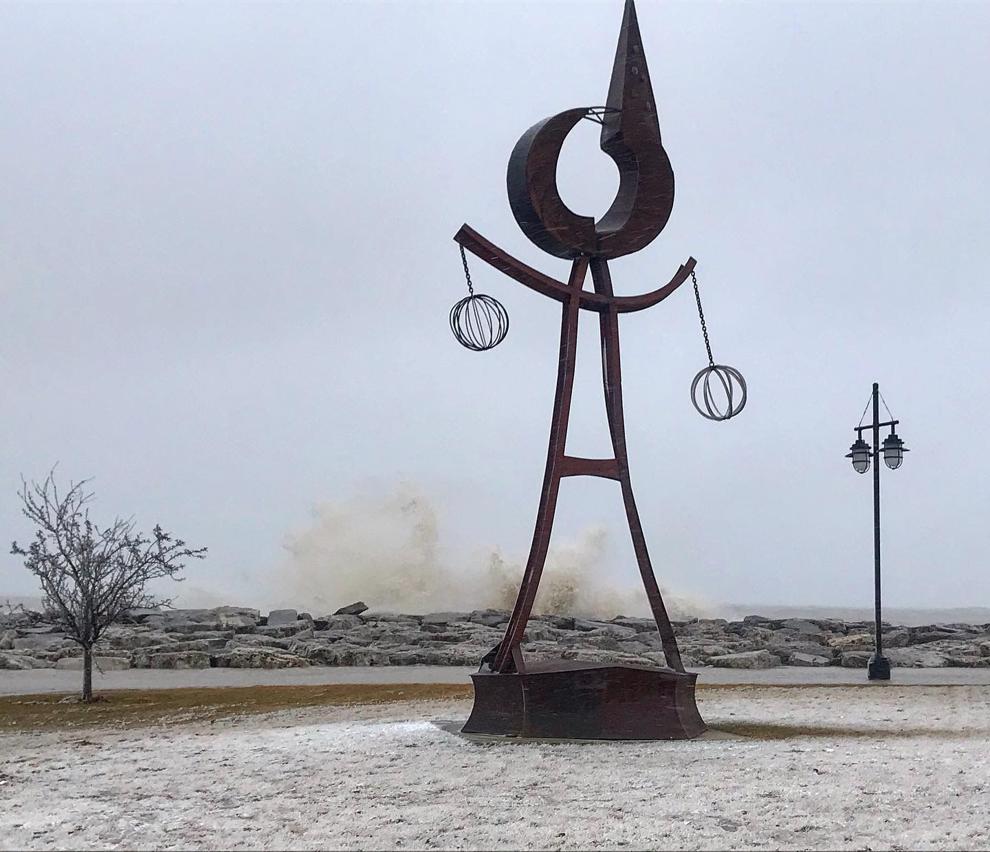 KENOSHA LIGHTHOUSE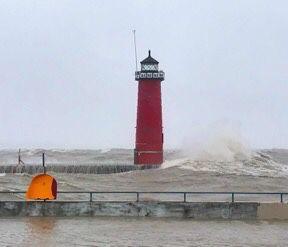 Here is a roundup of photos taken over the weekend at various events around Kenosha County happening between Jan. 10 and Jan. 12, 2020. 
LAKEFRONT HOUSE STORM DAMAGE PLEASANT PRAIRIE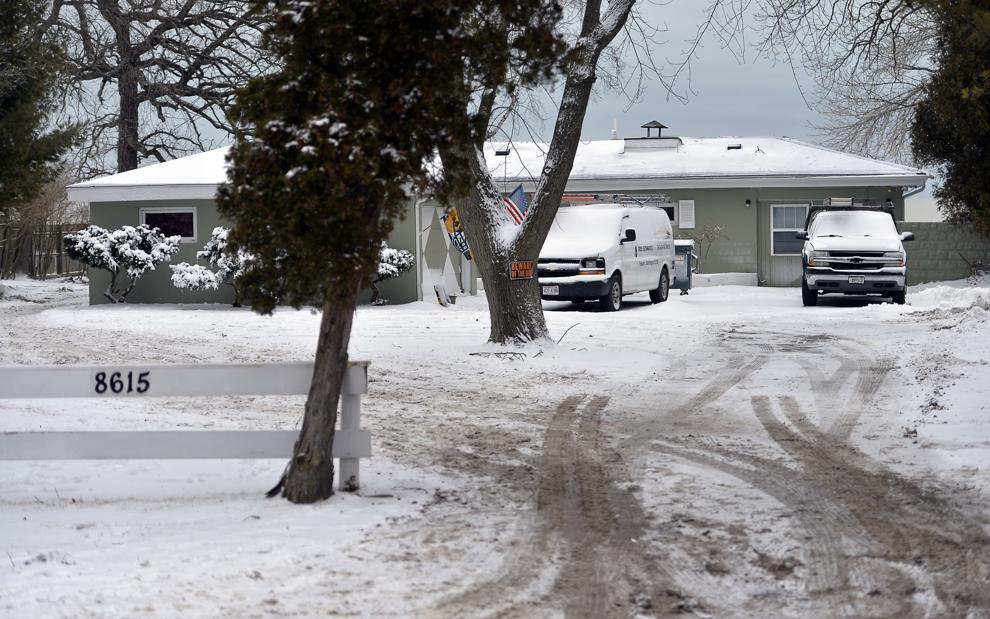 LAKEFRONT HOUSE STORM DAMAGE PLEASANT PRAIRIE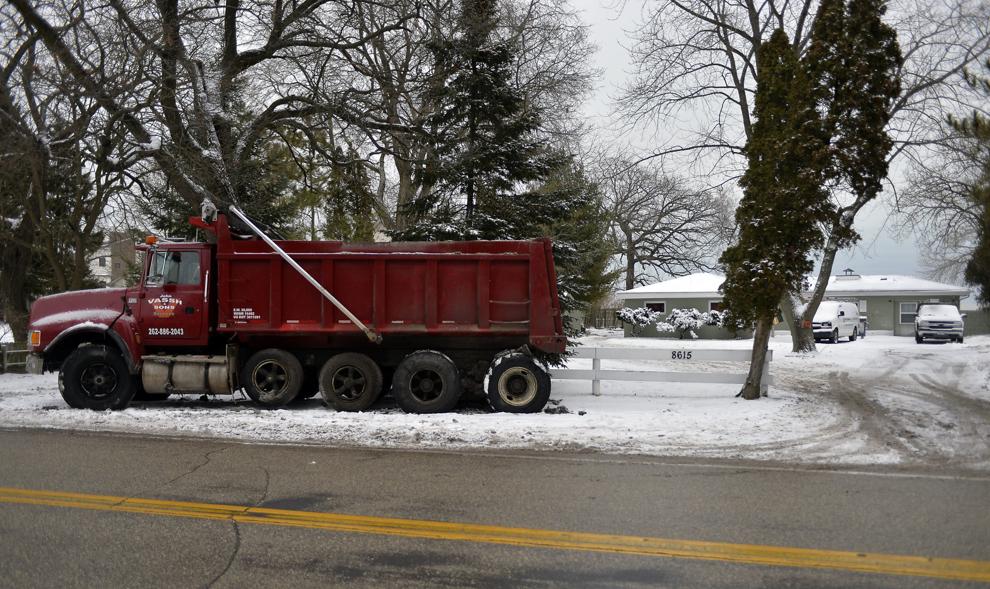 LAKEFRONT HOUSE STORM DAMAGE PLEASANT PRAIRIE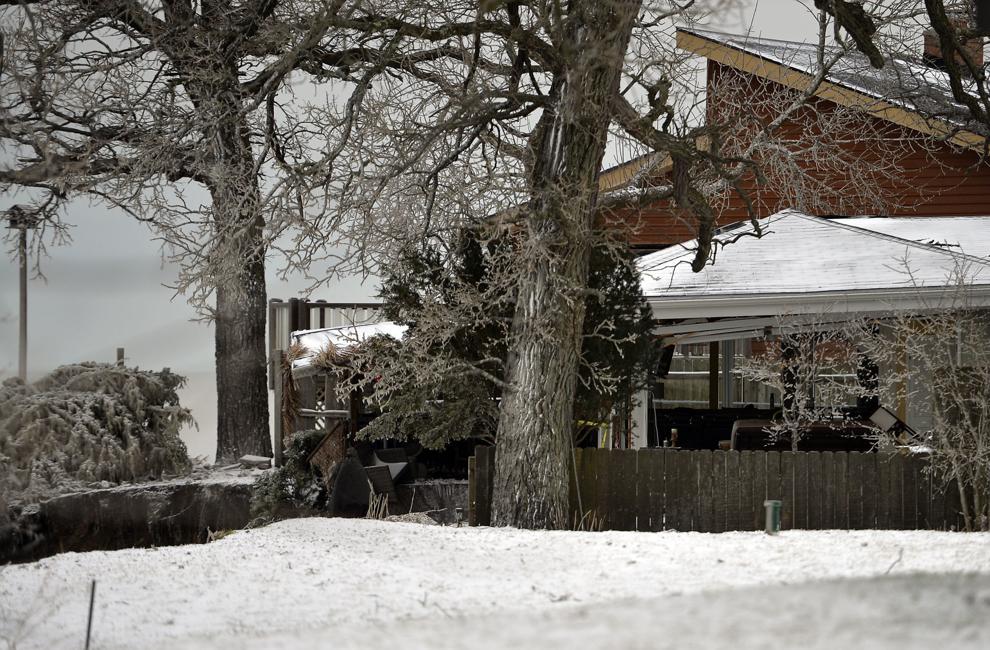 WEATHER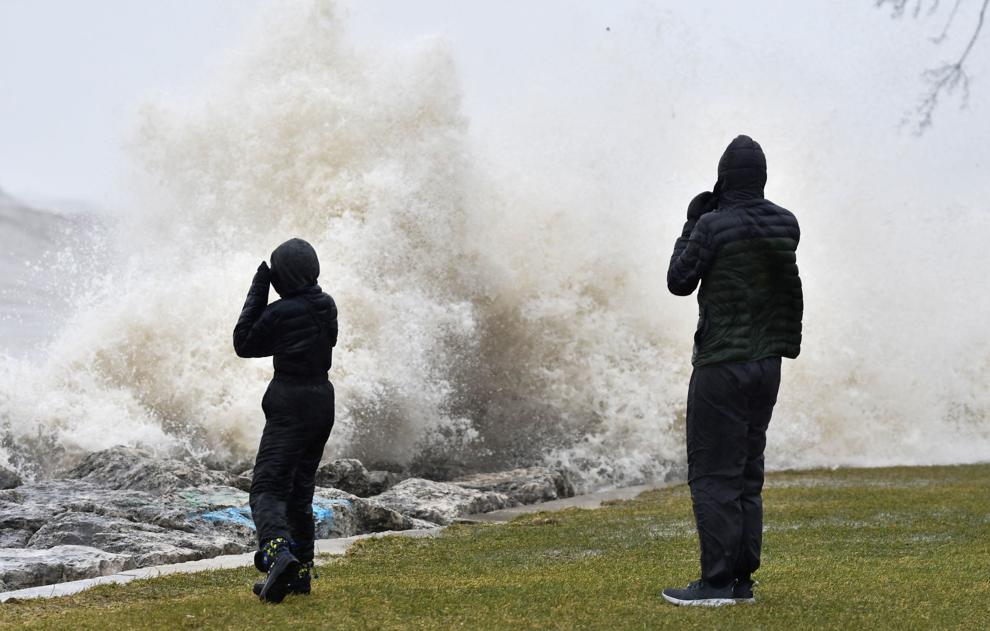 WEATHER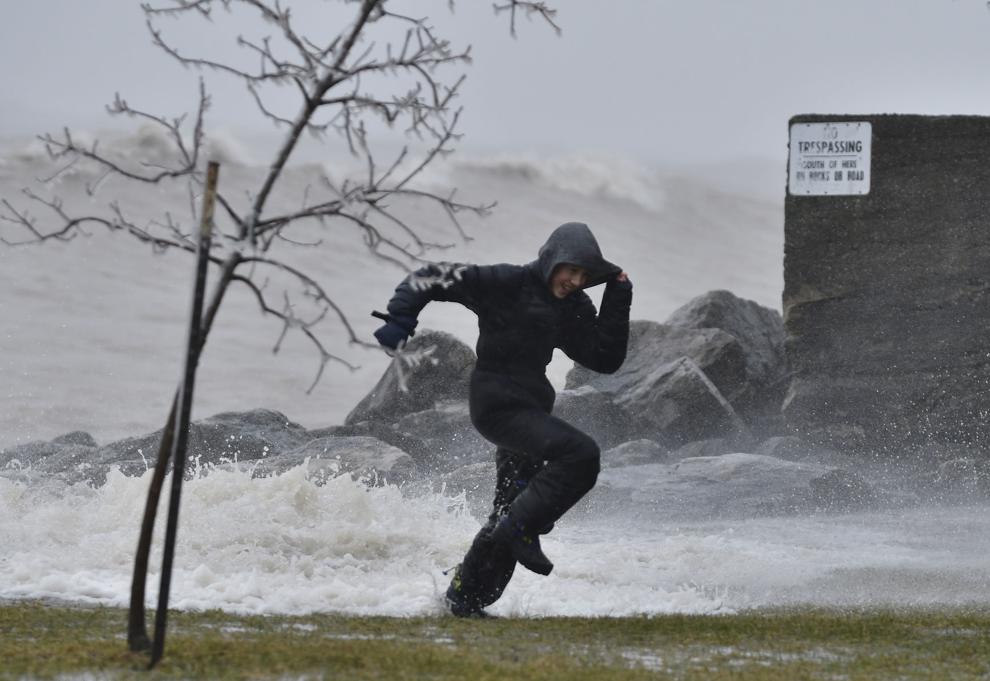 WEATHER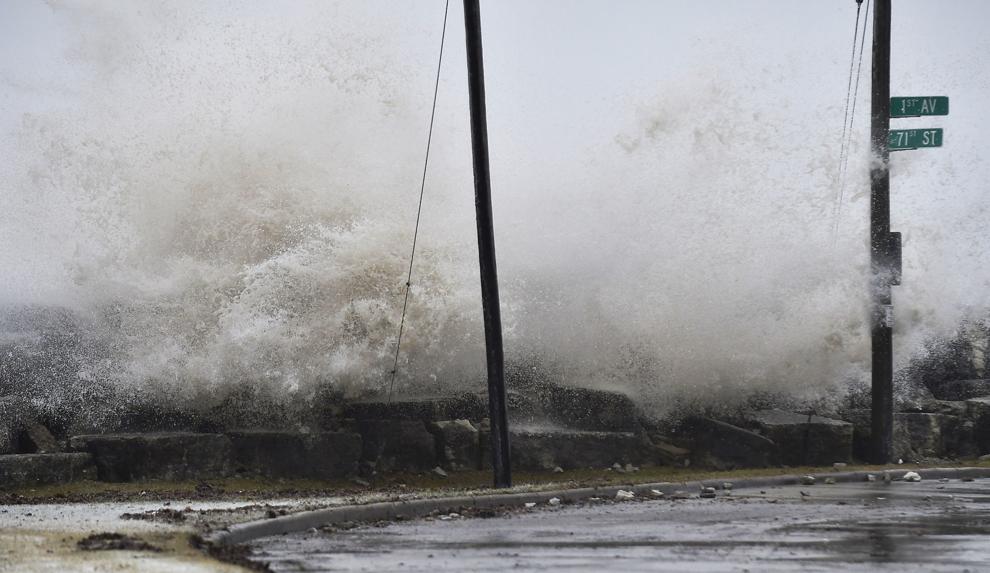 WEATHER