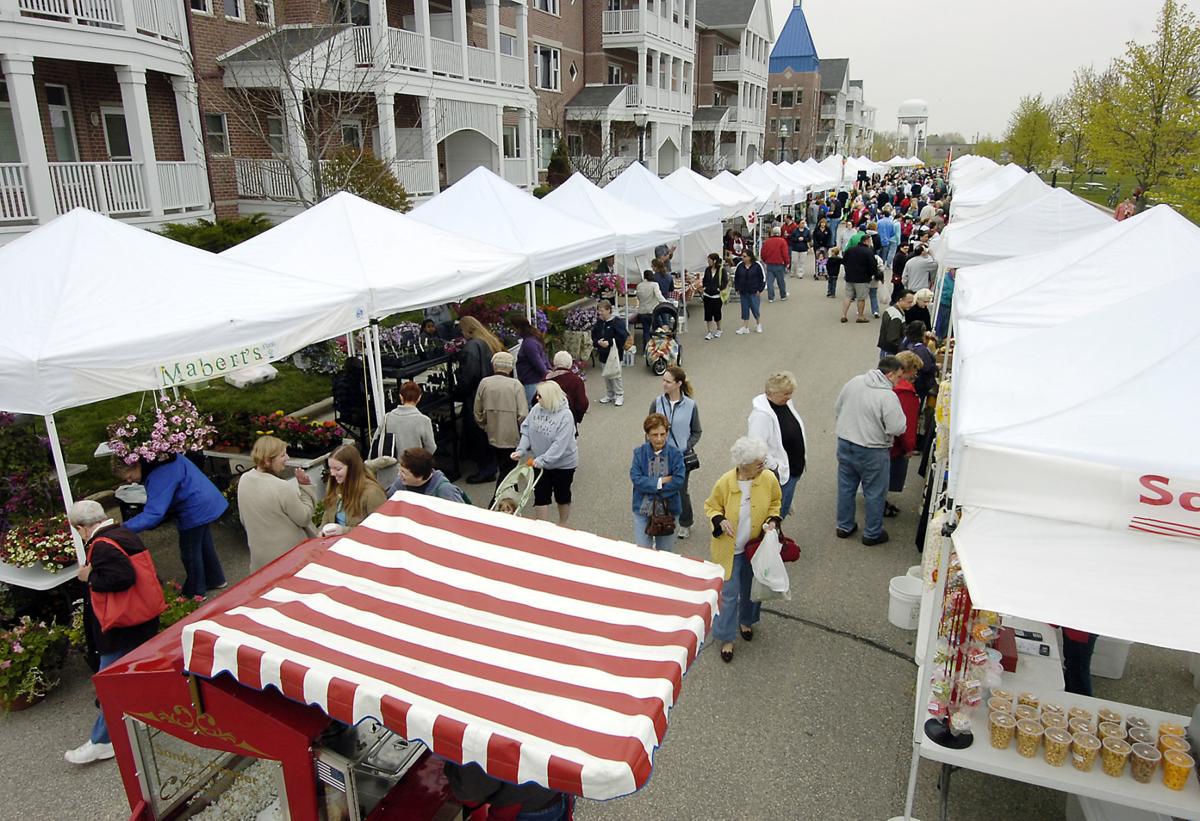 A proposed new open-air farmer's market in downtown Kenosha is a step closer to reality, after the city's Public Works Committee approved its application following a lengthy vetting session.
Kenosha Public Market, a market with Veterans Memorial Park and other nearby city-owned land as its venue, gained support on a 4-2 committee vote.
The market is targeting a June 27 opening, the same as the popular and long established Kenosha HarborMarket.
Committee Chair Mitchell Pedersen and Vice-Chair David Bogdala cast dissenting votes. The meeting Wednesday was continued from May 27 after Bogdala called for deferral to obtain additional information.
Bogdala alone questioned Michael McTernan, president of the market, for nearly 40 minutes over public and vendor parking configuration, pedestrian traffic flow, and what could be sold on premises based on Kenosha County's Kickstart initiative, which recommends "best practices."
Bogdala wondered whether McTernan had received permission to use a privately owned parking lot to the north of Seventh Avenue and east of the market site for as many of 25 vendors, as indicated in a map submitted with plans to the city.
While McTernan said he had received verbal consent as he has conducted business with the owners in the past, Bogdala wanted to know whether the agreement was in writing.
"From what I've been told, there's not been a direct agreement to allow the additional parking there," he said, citing owners' concerns.
"Just to be clear here, there will not be any vendors in that parking lot. None," Bogdala said.
"None. None," replied McTernan.
As many as 60 vendors would, instead, occupy a portion of either side of a parking lot just south of the city's Municipal Building, with a "main gate" entrance on Eighth Avenue.
Immediately north would be an area for food-to-go orders. Both areas would have access points into the market, which would be exclusively for pedestrian traffic.
Bogdala grilled McTernan on the proposed market's online merchandise sales, in which orders would be picked up by customers. Bogdala said he understood that COVID-19 safety protocols allow only essentials, "fruits and vegetables," to be sold on the premises.
McTernan said the items would not be sold in the outdoor market, but would be retrieved by market staff and picked up by customers at the main gate.
"So, effectively, you're selling. You're going to have non-essential merchandise there," Bogdala said.
"No, not for sale (on-site)," said McTernan.
Bogdala then sought clarification from staff about what could be sold.
Public Works Director Shelly Billingsley said the Kickstart guidelines recommend limiting vendors to essential products – produce, dairy, meat and personal care cleaning products, as examples.
Bogdala said he has been receiving questions from constituents who are upset because of event cancellations due to the pandemic. He said his responses to them about why markets can be open were because they're providing "essential fruits and vegetables and the things that Ms. Billingsley talked about."
"Not the arts and crafts and those knickknack types that you would also get at a market," he said.
Outgoing City Administrator Randy Hernandez said that in reviewing the proposed market and the plans of the established HarborMarket, both were doing the "best possible job to stick to best practices."
According to Hernandez, because the state Supreme Court's decision rescinded Wisconsin's Safer at Home order, what had been requirements are now unenforceable.
"Are you saying that anybody can have any vendor they want?" asked Bogdala.
"There are no exacting (rules) at this point from a farmers' market perspective," Hernandez said.
Bogdala then asked for a legal opinion, upon which Hernandez texted City Attorney Ed Antaramian. He was expected to respond to Bogdala on Thursday.
Bogdala, in saying he could not support the proposed market, cited the proximity and identical purposes of nearby markets, such as HarborMarket and the farmers market at Columbus Park.
"Non-profits shouldn't be competing against one another," he said.
He asserted that if the Kenosha Public Market's charter provided for serving areas that are underserved or in "food deserts, why had they not considered Lincoln Park or the Uptown Neighborhood?
"Why would we try to cannibalize all this in the exact same area where the exact same people are doing the exact same thing?" he said.
"I think it's unfortunate that, again, two non-profits who say they're going to be providing high-quality fruits and vegetables to the underserved people are going about it in this manner," he said.
Prior to the vote, committee members Alds. Dominic Ruffalo and Bill Siel said they were in favor of the proposed market.
Ruffalo, who admitted that he and McTernan have often been at odds, said he was "definitely in his ballpark."
"Everything we asked him to do he's done," said Ruffalo of the extensive, 30-page packet that included maps for pedestrian and vehicle traffic and an evacuation plan.
"I don't have a problem with two markets," he said. "I think competition is good. I think it will bring more people into the city of Kenosha.
"It could be a Walgreens on one corner and a CVS on the other corner, so it doesn't matter that it's the same day."
Siel said it was clear that a lot of the passion behind the discussions about the new market stems from HarborMarket's "tremendous success" and longevity, while Kenosha Public Market believes it has a better way to run a market.
Both, he said, are in compliance with what the city has asked them to do for health and safety.
"We're not in a position to pick winners and losers. I think ultimately the customers and the vendors are going to do that," Siel said.
"I'm in support of this group. I've been given no reason to suspect this is going to be a bad thing. The good and bad is going to prove itself in time."
Be the first to know
Get local news delivered to your inbox!