The best way for parents to help protect their kids from online sexual predators is to talk to their children.
But that's not always an easy thing to do, according to representatives of Selah Freedom, a national organization with a mission to prevent sex trafficking.
On Sunday, Kara Thompson, Selah Freedom's Midwest prevention coordinator, and Taijun Waters, organization advocate, spoke on how sexual predators and the sex-trafficking industry use social media to lure children.
The presentation, "Sex, Lies and Media," held at First United Methodist Church, 919 60th St., was intended to help parents learn about online tactics used by sexual predators while showing them practical ways to discuss issues with their children and offering tips on how to protect children online and on social media.
The presentation covered more than a dozen apps, including Snapchat and Instagram, which have been employed by sexual predators and the porn industry to entice youth, who may not want their parents to know what they're posting.
"Snapchat is the No. 1 (app), because (anything posted) goes away in 24 hours," Thompson said. It also has "my eyes only" capability to secretly store and password-protect photos.
Even video games such as Fortnite and the more educational Minecraft, which can be used along with a chat app called Discord, have been associated with recruitment tools.
'Rampant' sexual abuse
While children may be familiar with the advice parents and adults have given them to avoid strangers, "it's more than the stranger danger conversation," said Thompson.
The average toddler knows how to operate a smartphone, and most 10-year-olds in the U.S. have their own. Youth ages 8 to 18 spend anywhere from six to nine hours using technology or are exposed to media each day. And one in 10 children will experience sexual abuse before they turn 18.
"We notice that sexual abuse is rampant among children," Waters said.
Seventy percent of sex-trafficking victims were advertised online, and the average age of a child sold into sexual slavery is 15 to 17 years of age, he said.
While the majority of young victims are female, "sexual trafficking happens to anyone of any gender," Thompson said.
Nearly 50 percent of underage trafficking victims have been involved in pornography that has been made of them, according to the presenters.
"The pornography industry is a multi-billion industry that gets more visitors (online) each month than Amazon, Twitter and Netflix combined," Thompson said.
Fave Five: Reporter Terry Flores
As the year draws to a close, the Kenosha News is taking a look back on 2019 and sharing the favorite five stories that each of our reporters has written this year.
Here are the Fave Five stories of Kenosha News reporter Terry Flores. 
Lured through social media
One of the ways sex predators lure kids is through the "social media game," one in which youths often secretly engage in conversations with someone they think is part of their peer group.
The conversations can lead to exposure to sexual content, with the other party recording them and keeping files to blackmail them if they don't continue to perform sex acts.
Teenagers often don't know they have been recorded, and even though their parents or an adult may be present in the home, they are reluctant to come forward to them because of the shame and guilt.
"Exploitation can happen through the social media device, even with the parent there," said Waters.
"Over time, someone can use your own photos sexted to them ... and then that person can use it to blackmail or extort them later on. That happens all the time, unfortunately."
Selah advocates said when that has happened, "we tell kids not to delete the conversation," Thompson said.
In sex-trafficking situations, often abusers will flaunt cash and expensive items, things that they will often give their victims.
"This is about grooming," he said. "Domestically, it looks just like they're starting a relationship. You don't handcuff them physically, but emotionally. Gifts are just one way of attaching themselves to the victim."
Most victims don't realize they're victims, according to Thompson.
"It's why we connect the dots like that," she said.
Sexual predators take advantage of vulnerabilities, whether online or even closer to home.
Children have a need to be loved; however, some may grow up in dysfunctional homes and have felt they have to keep secrets, according to presenters.
Some come from homes where there is substance abuse, lack of support from family or friends or family members struggling with mental health.
"There isn't one type of way this works. There isn't one type of perpetrator," Thompson said. "But we tell them that you are not what has been done to you."
Parents are advised to go to law enforcement if they discover their children have been involved in online sexual activity. Kids should go to an adult they can trust, such as a school social worker.
Waters said parents can help by recognizing the situation and offering support.
"We're not going to be the family that will carry shame or guilt trips. We're going to handle the situation emotionally and practically," he said
Some tips to talking to children
Presenters offered these tips for parents when talking to them about sexual predators:
Ask children what they know about the topic and discuss facts and myths.
Identify safety measures that your family can put in place and role-play scenarios. "Don't be afraid to add a bit of humor and assure your child that it is OK to have this conversation," Thompson said.
Listen to your child speak without interrupting, judging or criticizing
SIMMONS BLOCK PARTY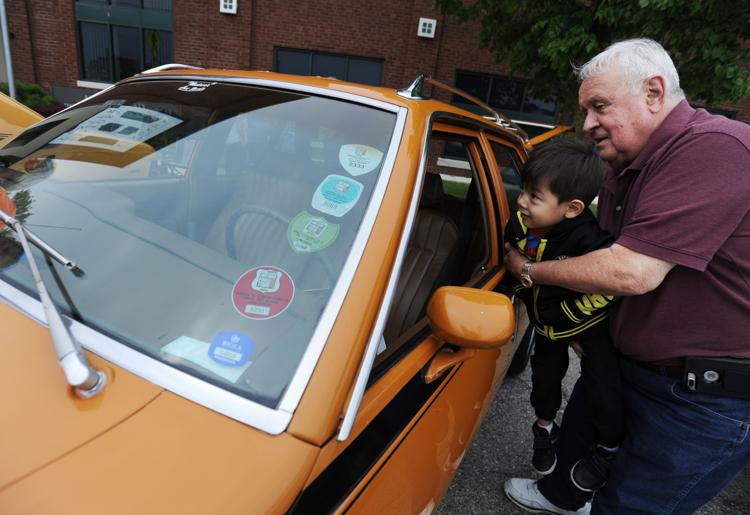 Harris and Hudson with Matt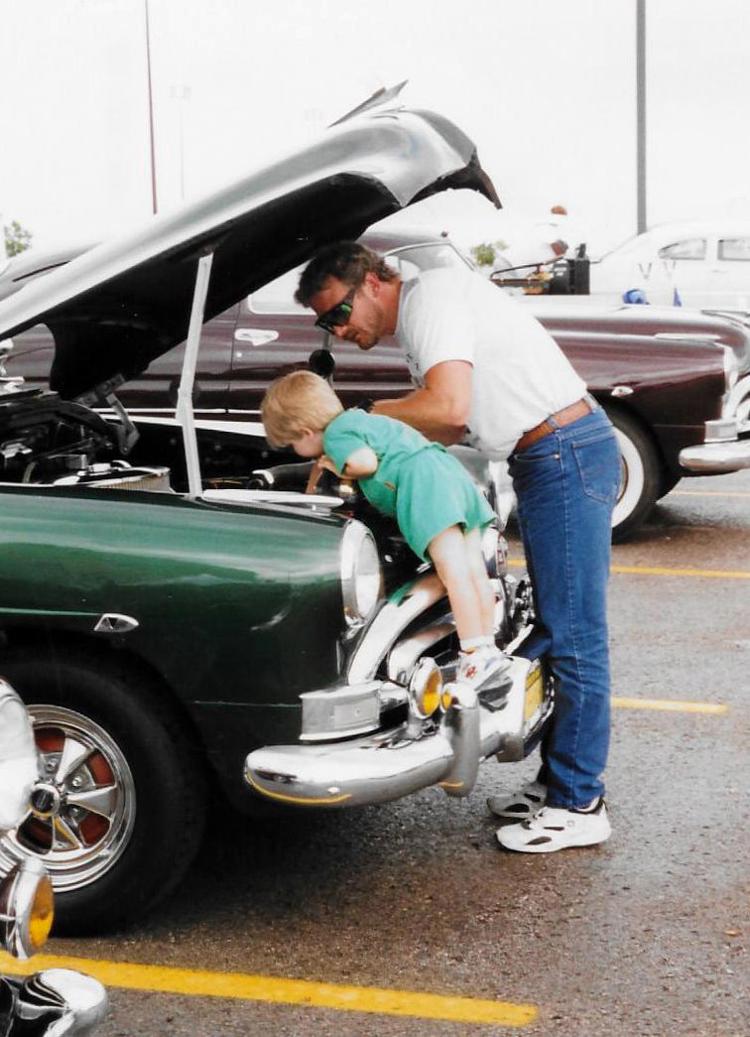 CAR SHOW BAKER PARK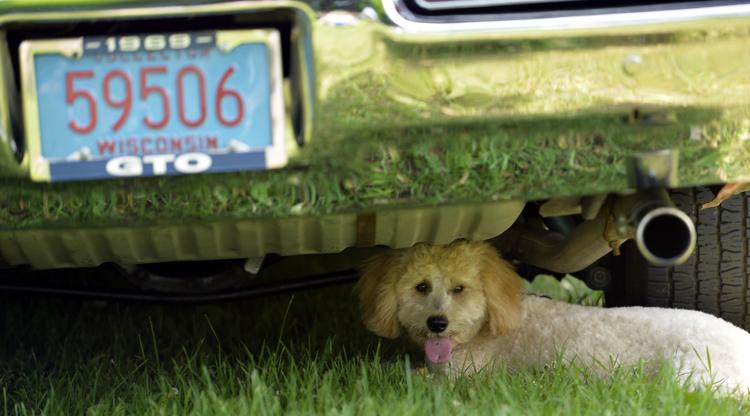 CAR SHOW BAKER PARK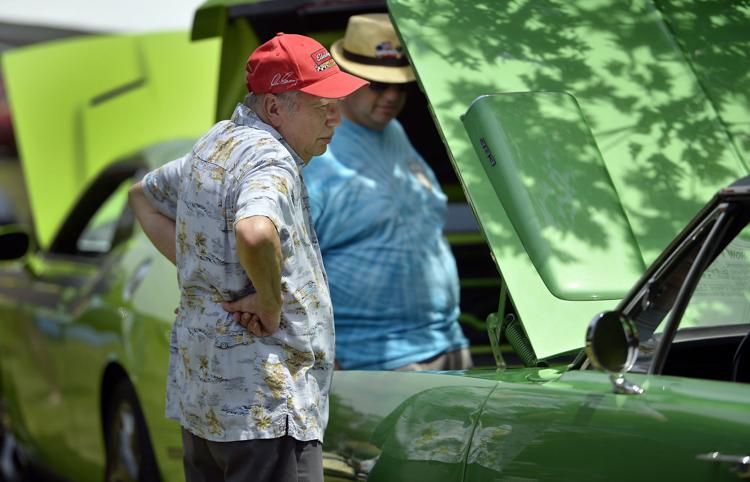 CAR SHOW BAKER PARK
CAR SHOW BAKER PARK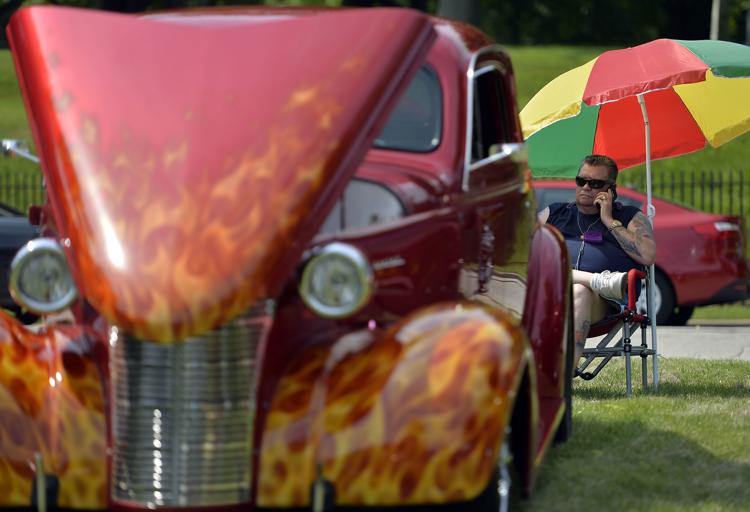 CAR SHOW BAKER PARK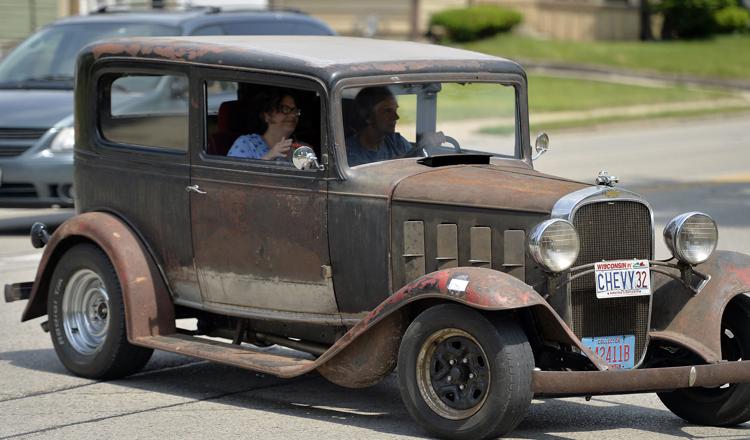 CAR SHOW BAKER PARK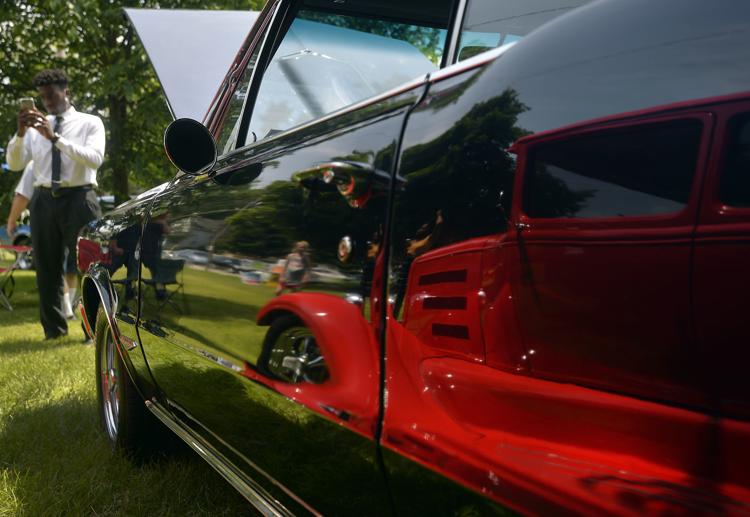 CAR SHOW BAKER PARK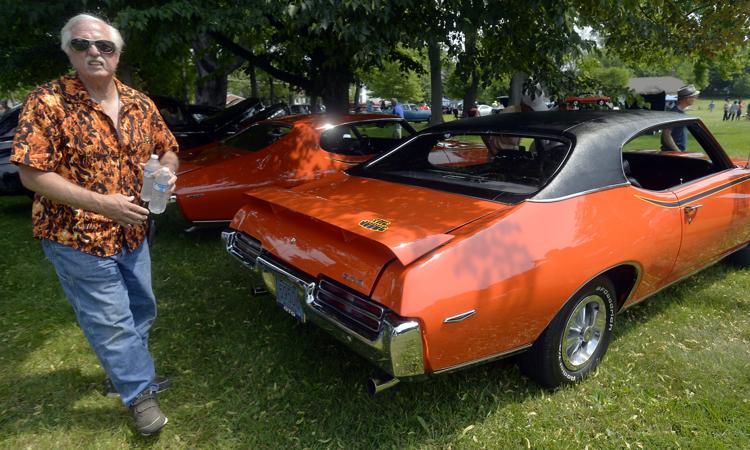 CAR SHOW BAKER PARK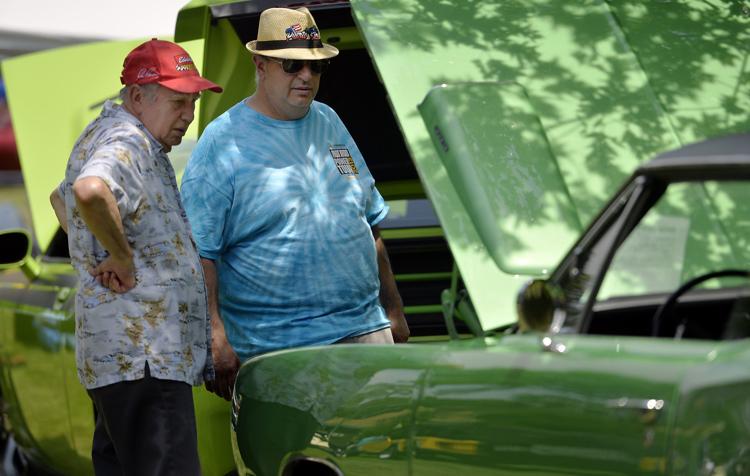 CAR SHOW BAKER PARK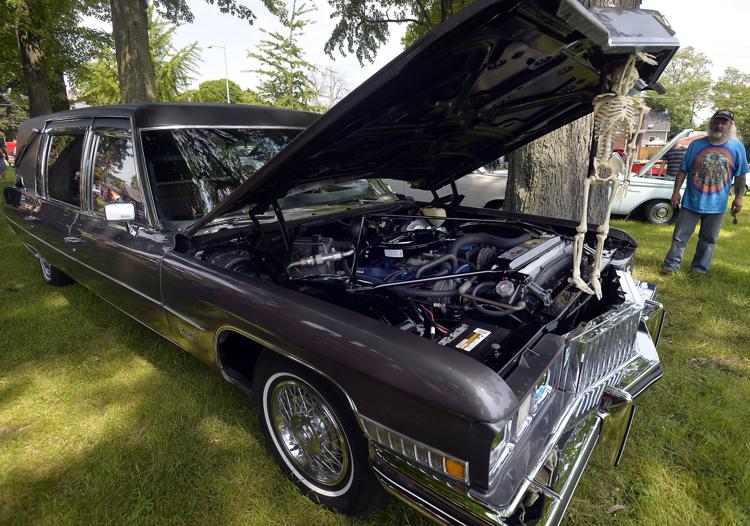 WOUNDED WARRIOR CAR SHOW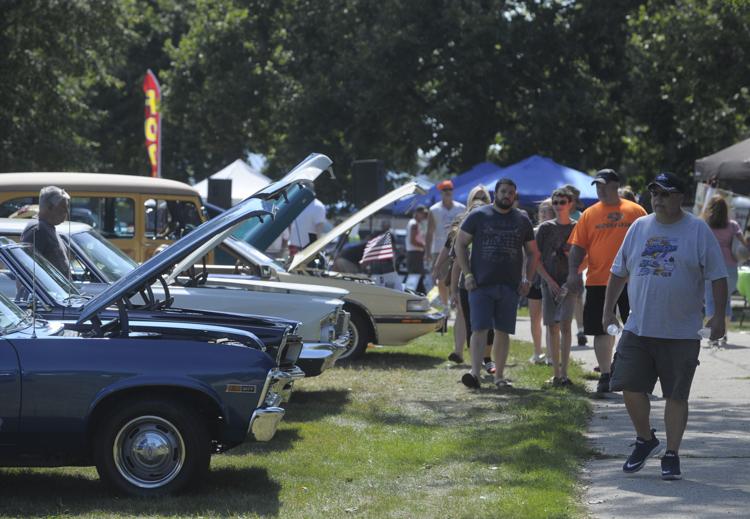 CAR SHOW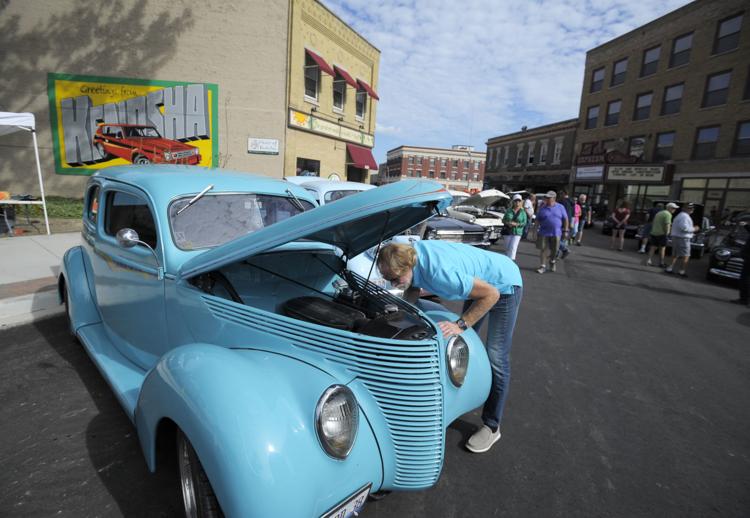 CAR SHOW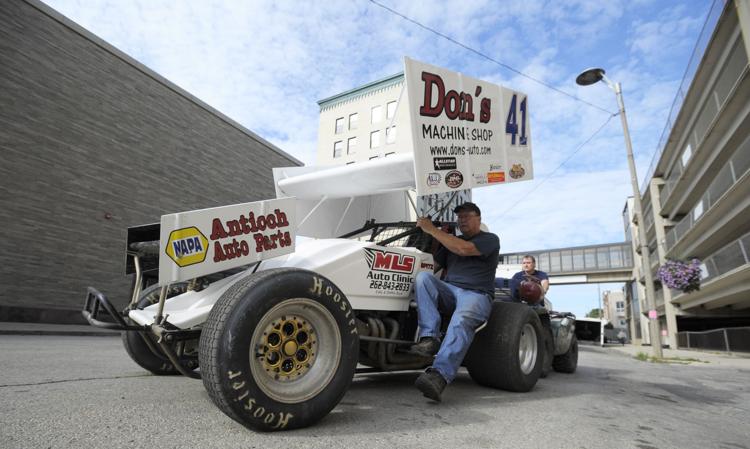 RODS FOR A REASON CAR SHOW
RODS FOR A REASON CAR SHOW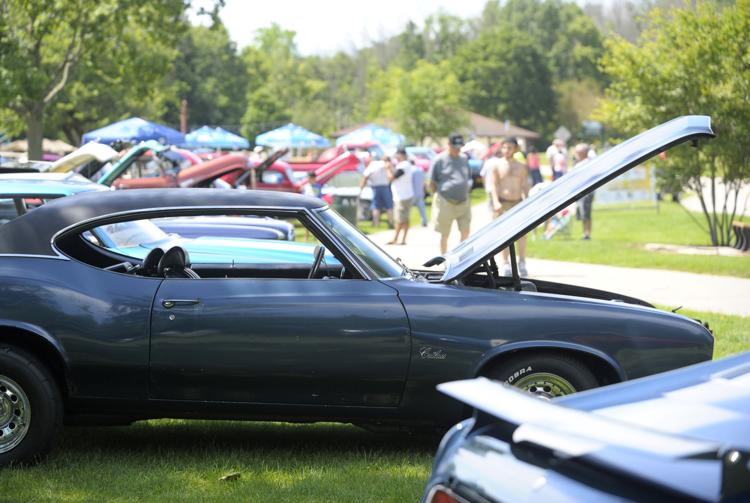 Be the first to know
Get local news delivered to your inbox!