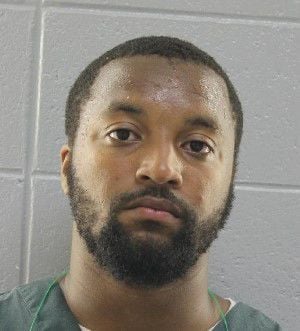 PLEASANT PRAIRIE — The police department is announcing the release of a registered sex offender to a residence in the village this weekend.
Marteese Gaither, 28, will be moved to 11205 Green Bay Road after his scheduled release from prison on Sept. 8.
His related offenses include sexual assaults of a female acquaintance, according to a village news release issued Wednesday.
According to online court records, he was convicted in May of last year of misdemeanor battery involving domestic abuse.
Gaither had fled the scene of the incident, which occurred in September 2017, but was taken into custody after officers located him in a farm field as he was already wearing a GPS monitoring device issued through the Wisconsin Department of Corrections.
Gaither is a lifetime registrant of the Wisconsin Sex Offender Registration Program and will be electronically monitored.
He is prohibited from unsupervised contact with minors, can have no contact with the victim of his offense and cannot consume any drugs.
He is also required to have face-to-face meetings with local law enforcement and to comply with standard sex offender rules from his parole agent.
If he violates conditions, he will be apprehended, and violations will be investigated immediately, according to the release.
The information is being released by the police department in cooperation with the Sex Offender Registration Committee, in accordance with Wisconsin state statutes.
The law authorizes law enforcement agencies to inform the public of a sex offender's release when, in the discretion of the agency, the release of information will enhance public safety, awareness and protection, according to police.