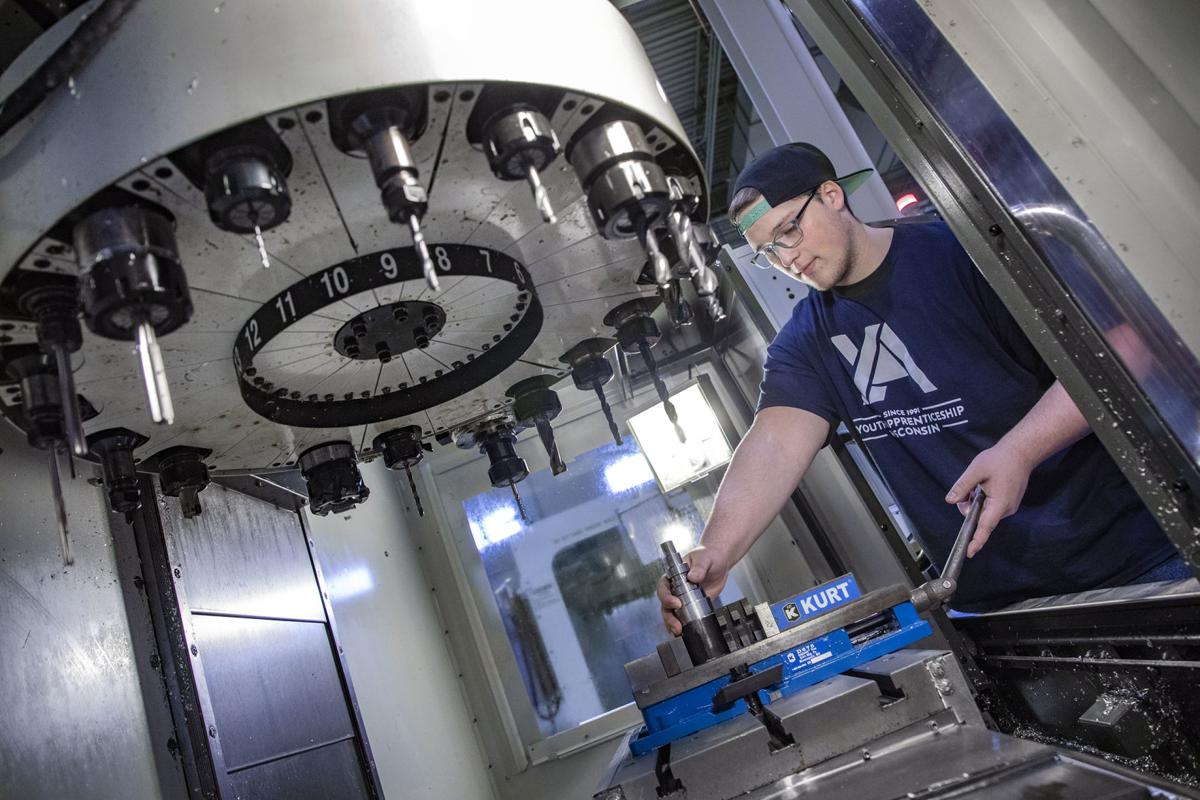 Jarrin Ramig knew by age 10 what he wanted to do for a living.
Gateway Technical College helped him to begin living out that career before he even graduated high school in spring 2019.
Ramig was 8 years old when his father showed him the inner workings of the manufacturing facility where he worked as a computer numeric control operator. One look at the facility's robotics and production lines and Jarrin was hooked.
Ramig began that career before his 18th birthday. Earning college credits from Gateway while in high school provided him the skills to land a position at a local corporation.
"These classes have been a great stepping stone for me," said Ramig at the time. "When I get to college, I'll have half of a year of my degree already done. Since I didn't pay for those classes, I'll be saving money.
"I'll end up having to pay only about $6,000 to earn my degree for a career field where I can earn $60,000 to $80,000.
"That's a great investment of my time and money."
Earning credits in high school helps him in at least three ways: Jarrin saved $2,800 in tuition, books and supplies; he'll be able to finish his degree and enter his career quicker; and, he's already able to work in the field, further connecting what he does in the classroom to the working world.
"I love the idea of working with robots. I also feel I now have a real-world skill I can use in a career and will help me to land a job — how many people do you know can operate a robot?"
Ramig says he encourages other high school graduates to consider a manufacturing career because of the diversity of jobs you can do in the field. "I find that to be real interesting, all the different things you can do in manufacturing," says Ramig.
Ramig returned to the remodeled SC Johnson iMET Center this fall to take classes as a newly minted college student. He said he likes the fact that the center has expanded to meet the needs of even more students, and the large number of industry partners which have partnered with the college.