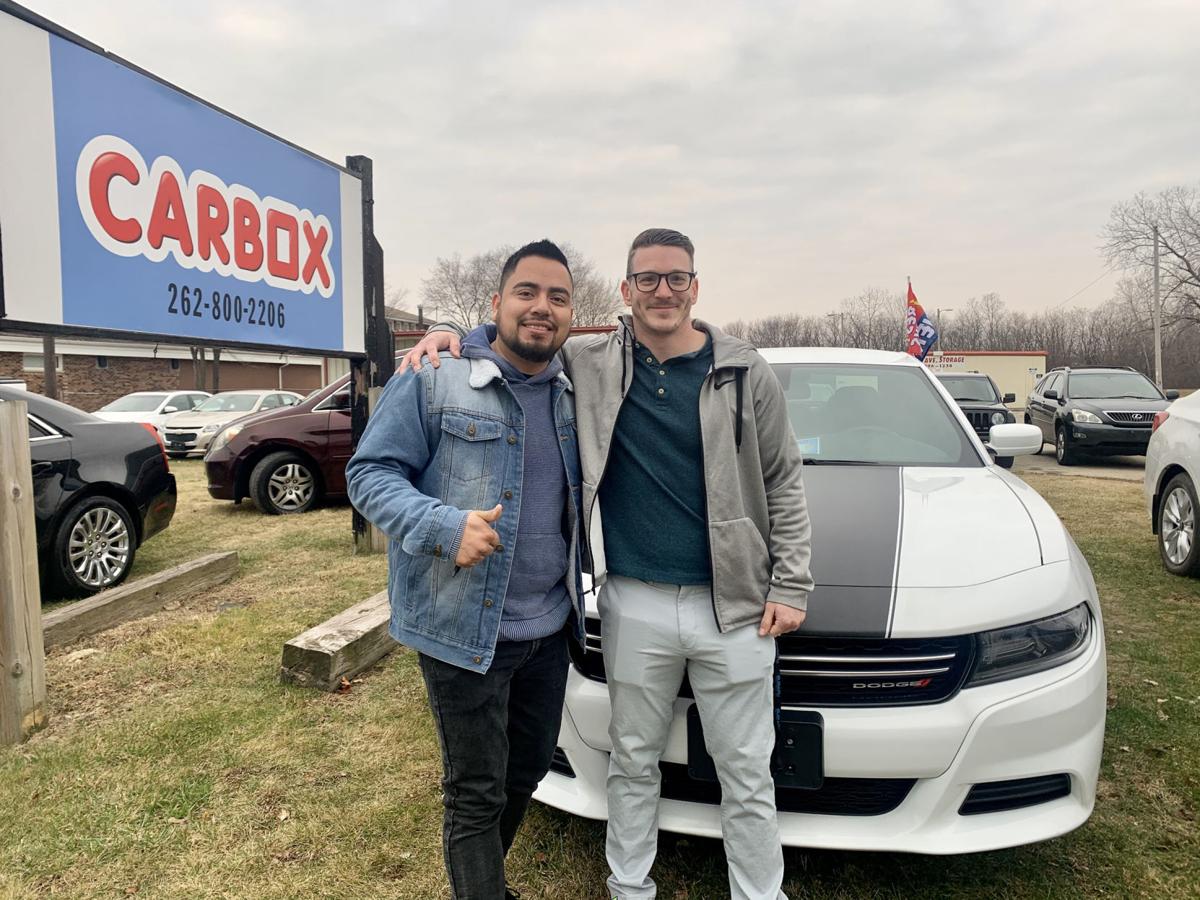 KENOSHA — Two friends are working to make the car-buying experience less stressful.
Scott Dooley and Jose Vega opened Carbox, 1750 22nd Ave., last fall to help make attaining a pre-owned vehicle possible to folks in need of reliable transportation at a reasonable price.
Both 29-year-old men worked at a local Subaru before venturing out on their own.
"I wanted to sell cars my way," Dooley said. "Quality over price, always. The main thing we want is quality vehicles. We don't want to deal with any problems later on with customers."
Dooley said they purchase most of their vehicles off the street to help ensure quality. He's travelled as far as Indiana and Minnesota to find "really decent" vehicles.
Dooley said 2020 has been especially difficult for their new company, in part because customers stopped purchasing vehicles when the COVID-19 pandemic hit in March.
"It was really, really tough and kind of scary, actually," Dooley said. Still, they persevered and are now profitable again.
"When your backs are against the wall and you can't even rub two pennies together, it doesn't inspire you, it just gets you going," Dooley said.
Vega expressed similar sentiments.
"At the beginning of the year it was crazy, the pandemic slowed us down, but now it's awesome," he said. "We had to just keep working and come in every day and put in effort. It got better."
To reach customers and put a positive spin on things, their team began filming comical videos showcasing their vehicles and posting them online.
"Everyone who works here is a good person and they kind of pushed the videos," he said. "They showed the community we like to have fun, have a good time and sell good cars."
Last Christmas season the duo gave one of their vehicles to a local in need. Despite the challenges of 2020, Carbox will again provide a vehicle to a family in need. This year's offering: a 2007 Honda Odyssey to a family in need.
"Why not? We had this van here that's been around longer than we normally sell cars, so we thought about just giving it away," he said.
The winner will be chosen at random from a hat later this month.
"This Honda will last 300,000 miles. It's what they're built for and we kept it in good shape," he added.
Dooley said he's not in the used vehicle business because of the cars.
"Honestly, it's not about cars. I'm not a big car enthusiast. It's about the people. Customers are just so much fun—especially here in Kenosha," he said. "Used cars aren't always perfect, so we try to take care of people as much as we can whenever they're not perfect. They're built by man, not by God. We're trying our hardest to get rid of the old auto sales image."
Dooley, originally from Rockford, Ill., said Kenosha has a special place in his heart.
"Kenosha has charm. It's a beautiful city. I really like it out here," he said.
Dooley said he never wants someone to buy a car if it's not in the budget. He suggests locals buy a car with a monthly payment around 15 percent of their monthly budget.
"You don't want anyone to be in a tough time and then put themselves in a tougher spot," he said.
Dooley said he's also willing to help other area business owners expand their reach through marketing during the pandemic.
"Any business owner, especially those in the food industry who are hurting, if they need any help with advertising or business advice—I've been doing this far a long time—we're here to help for free," he said. "We don't want anyone to struggle."