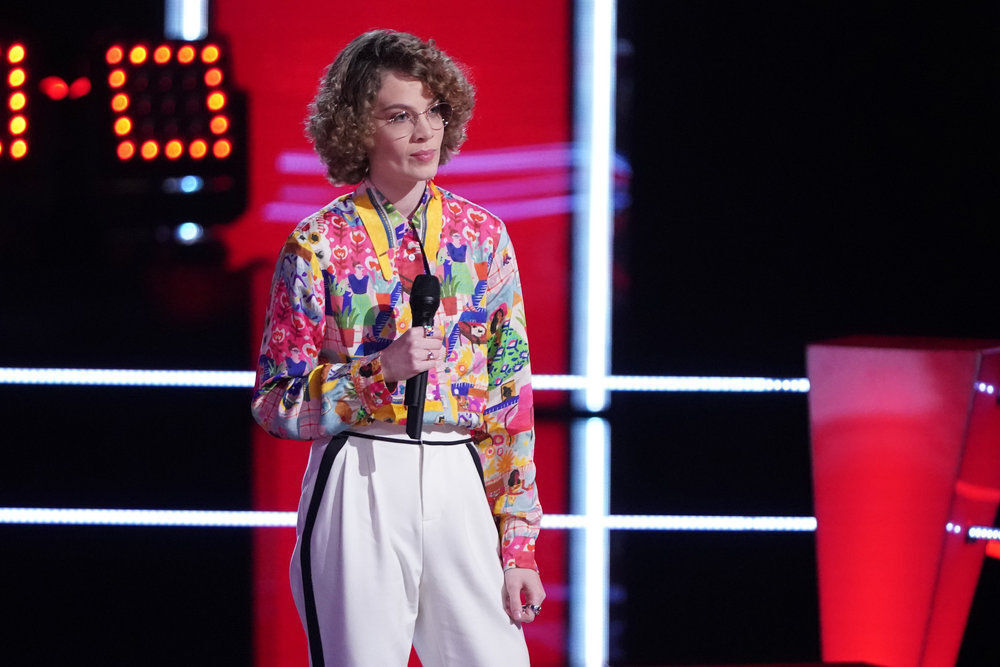 Madison singer Raine Stern won her battle on NBC's "The Voice," which aired Monday night, with her coach Nick Jonas telling her, "there's a magic that surrounds you in general, like a magnet. It draws us all in."
On Monday night's episode the coaches/judges finalized their teams before next week's "knockouts" begin.
After Stern, 22, beat competitor Andrew Marshall, 21, of Boxford, Massachusetts, she said, "I'm kind of mind-blown right now and getting emotional, honestly. I'm going to show Nick what I'm capable of in the knockouts."
Stern hadn't made an appearance on the show since wowing judges during her blind audition, which aired March 1. In the show's first televised stage, the four coaches, all famous recording artists, listen to the contestants in chairs facing away from the stage and choose them based solely on their sound.
In her audition, Stern got three of the four judges to vote her through to the next round. Marshall, during his audition, got only one chair turn, or vote, to get to the next round.
"The Voice" is a 10-year-old singing competition that has aired for 20 seasons. The winner, voted on by viewers, receives $100,000 and a record deal.
In the knockout rounds, contestants get to sing a song they choose in the hope of making it to the live shows and the season finale.
Jonas chose the song performed by Stern and Marshall, two of his team members, for their competition, which aired Monday. They sang a duet of 2019's "Adore You," by Harry Styles.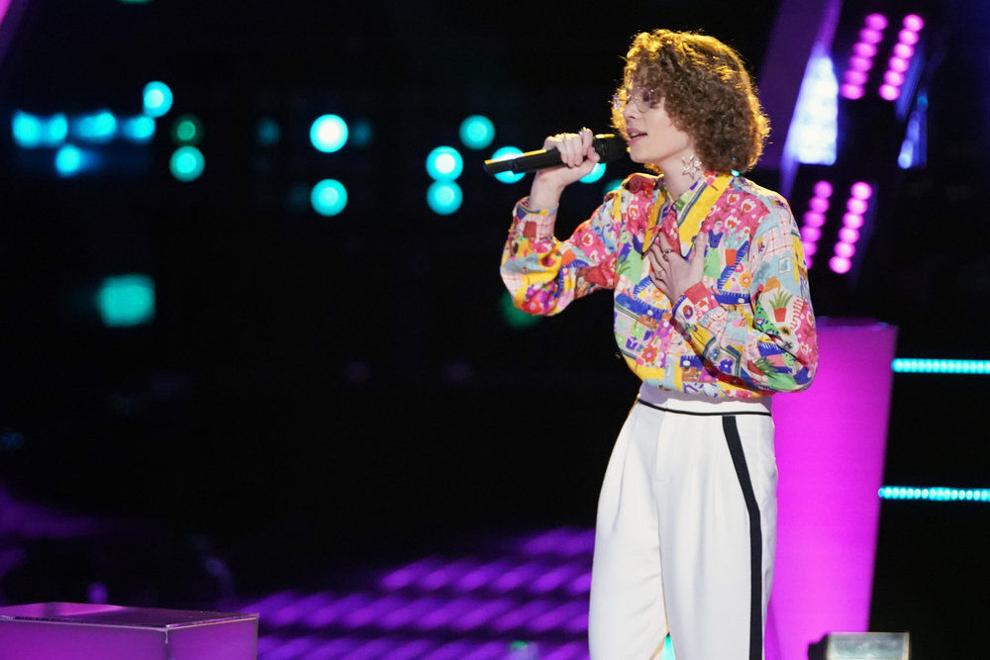 Before the contest, Jonas said Stern "has that star thing about her." He said Marshall "has a really warm tone and a really great range."
Actor/singer Darren Criss from the TV show "Glee" helped Jonas coach Stern and Marshall and in rehearsal footage praised Stern, saying he'd "sign up for the first semester of (swagger) lessons that she decides to give," to which Jonas said, "membership is closing up fast."
Jonas told Stern she needed to work on her falsetto a bit more, instructing her to elongate her neck and open up her throat to allow the notes to come out.
In an interview on the show, Stern said that "Adore You" is about unconditional love and it reminded her of her relationship with girlfriend Lydia Woessner, 24.
"I do adore her no matter what," Stern said of Woessner. "We write music together. We have a dog together, and a cat together. Everything is just like so compatible. In my mind, I'm singing the song to her."
Stern, who grew up in New Glarus and moved to Madison at 18, lives in a "little two-bedroom house" in Monona with Woessner, their pets and "all of our guitars," she said last month.
Stern said she flew to Los Angeles to tape the blind auditions last fall and stayed there during all of October.
After the competition, Jonas, who's in his second season as a coach and judge, said he expected Stern to be a powerhouse on stage and Marshall to "be more chill." But, he said, Marshall "came out with tons of energy" and Stern was "more vibey and cool."
Jonas pushed Stern through to the knockouts, which start Monday, even though the other judges backed Marshall.
"I had a whirlwind of emotions right afterwards because I was so proud of Andrew," Stern said Tuesday morning. "I was proud of myself for handling the situation with a great attitude."
Stern said she watched the show with Woessner Monday night, just the two of them. "The first thing she said to me was, 'It's not nearly as bad as I thought it was going to be.' That's because I had some pitchiness problems and breath-control problems at the time."
She said she hadn't been feeling well during the performance. Stern said she gets tonsillitis a lot and has been to multiple ear, nose and throat doctors who have told her she needs to get her tonsils removed or they're going to cause her problems. "I should have done it before I went on the show," she said.
Stern said she did as well as she could, adding that she was worried about internet trolls. "This is my debut to the world. This is not the one I want."
But, she said, "I remembered it being worse than it actually was."
Stern said she spent a lot of time with Marshall in the practice rooms and got to know him well. After the show aired Monday, they chatted on Instagram Live for over an hour.
They hadn't talked since the taping, Stern said, because they're both working on projects. Stern said she's wrapping up her debut album, "Into the Light," which is scheduled to come out this summer.