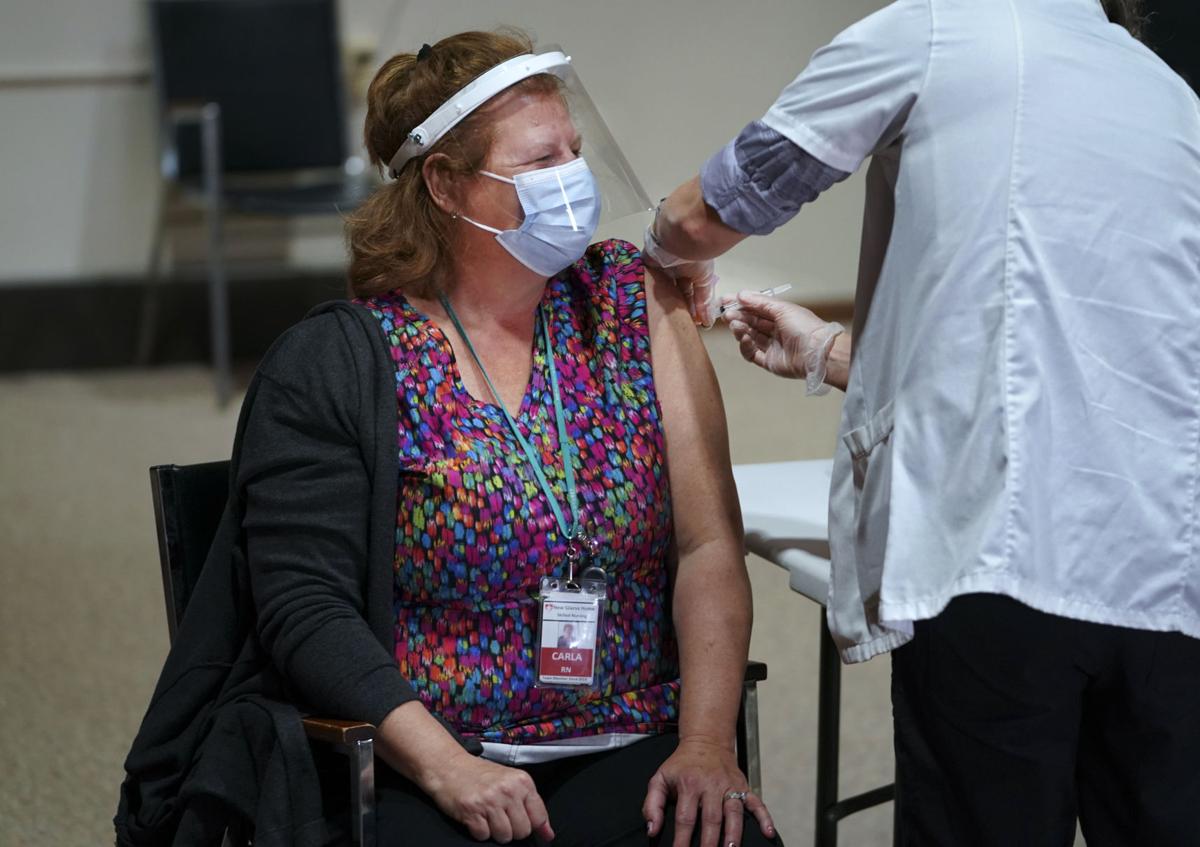 A central registry for COVID-19 vaccinations in Wisconsin is expected to start March 1, as the state's allocation of doses from the federal government is increasing and more community clinics may be set up soon, health officials said Thursday.
The online Wisconsin COVID-19 Vaccine Registry, and a call center, will tell residents where and when they can be immunized and let them schedule an appointment, said Julie Willems Van Dijk, deputy secretary of the state Department of Health Services.
The registry, using Microsoft software, will require people to answer several questions to determine if they are eligible for the COVID-19 vaccine, Willems Van Dijk said. If they are not eligible, or no appointments are available, they will be placed on a waiting list, she said.
Once people get their first injection, they'll get a reminder for when to get their second dose, she said.
Health care systems, pharmacies and local health departments may have separate registration systems and scheduling software, and the state registry is not meant to be a comprehensive resource for all vaccination options, state officials said.
A small group of local health departments will begin testing the state registry software next week. Beginning March 1, it will be rolled out to participating health departments. By April 1, the registry will be available to all interested vaccinators in the state, the health department said.
As of Thursday, 1,070,199 doses of COVID-19 vaccine had been given in the state, including 288,747 second doses, with Wisconsin ranking seventh among states in the percentage of people receiving at least one dose.
The first state-run vaccination clinic opened this week at Blackhawk Technical College in Janesville, with the state expecting to announce more such clinics soon, Willems Van Dijk said. A federal clinic could be set up in Milwaukee, she said, and Dane County officials have sought a federal clinic at the Alliant Energy Center.
The state expects to get 115,000 first doses of vaccine from the federal government starting next week, a 64% increase over what it was getting a month ago, Willems Van Dijk said. Another 18,000 doses a week are coming to select Walgreens pharmacies around the state.
However, demand far exceeds supply, with vaccinators around the state requesting 350,000 doses for this week but receiving only a fraction of that, she said.
So far in Wisconsin, groups eligible for COVID-19 vaccine are frontline health care workers, nursing home and assisted-living residents, police officers, firefighters, correctional workers and residents 65 and older.